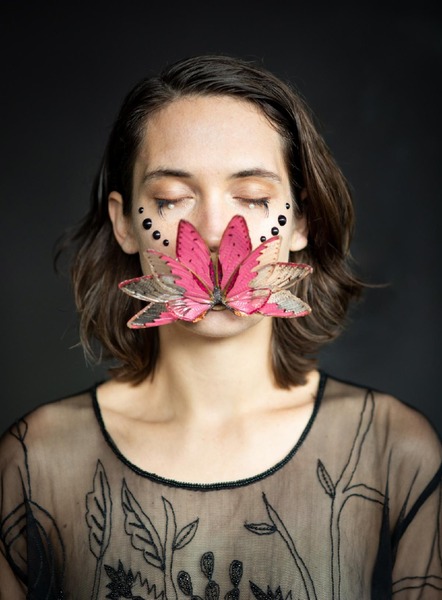 @skopemag news – friday – march 10, 2023 @ 7 am est
@skopemag HQ – http://smarturl.it/skope
Buy & Sell @skopemag Marketplace
https://skopemag.com/category/services
Yelawolf To Support Dirty Heads and Jelly Roll On Select Tour Dates This Summer and Fall
Platinum-selling rapper, songwriter, performer, and entrepreneur Yelawolf is hitting the road in 2023. The acclaimed multi-hyphenate will be showcasing his diverse talents for a variety of audiences across the country supporting Dirty Heads and Jelly Roll on select dates of their respective tours while also performing with Sometimes Y, his rock project with Shooter Jennings, at various festivals. Yelawolf's unique and wide appeal was on full display this past November when he opened for himself at the legendary Ryman Auditorium in Nashville, entertaining the sold-out crowd with a rap set before returning to the stage with Jennings and his Sometimes Y bandmates to front a rocking set of originals off their self-titled debut album, hailed as a top rock album of 2022 by Rolling Stone, Loudwire and more.
STARCRAZY Unleash New EP Another Day, Another Squalor…
Australian retro-rock outfit STARCRAZY have released their raucous, high-octane new EP Another Day, Another Squalor….
"I coined the EP title after hearing a workmate say "Another day, another dollar!" every now and then at the end of the work day, a phrase I find depressing and tiresome. I added the 'squalor' as a reflection of the high cost of rent where we live in inner-west Sydney. It contains six bombastic heavy rock songs, each with their own groove/feel with lyrics touching on our everyday hopes and fears as well as some tongue in cheek. We feel this EP is much more polished and impactful than our last, we're honing in on our songwriting chops and overall we're very proud of this one. Credit is due to Russ T. Rokk who mixed it and Mo Mayhem our producer, who is a gear wiz in the studio and got the best performances out of us." – Marcus Fraser
Video: J.Stalin and Jane Handcock honor the art of the hustle with "Count on 1 Hand"
VOIDSCAPE: Decibel Premieres "Grief Eclipse" Video From New Jersey Death Metal Trio With Members Of Tombs, Replicant, And More; Odyssey Of Spite EP Nears Release On Nefarious Industries
"Grief Eclipse" is the new single from New Jersey-based melodic death metal trio, VOIDSCAPE. Decibel Magazine is today hosting an exclusive premiere of the new video for the song, as the band's debut EP, Odyssey Of Spite, nears release at the end of March through Nefarious Industries.
Kanaan Unleashes Riff-worshipping New Song "Orbit"
Norway's Kanaan creates far-out, wondrous heavy music that synthesizes the singular stanchions of the Japanese psychedelic rock, German krautrock, and California desert rock movements into swathes of sound that straddle the line between the improvisational and the intentional. The award-winning trio will release its new LP, 'Downpour', on May 5 via Jansen Records.
UPDATED RELEASE: Blues-Rock Band Ghost Hounds Releases New Single "Dirty Angel"
The infectious track, written by guitarist Thomas Tull and Kevin Bowe, is an ode to a one-of-a-kind romance. The song is brought to life by lead singer Tré Nation's powerhouse vocals with electrifying guitar riffs from Thomas and Johnny Baab, while bassist Bennett Miller and drummer Blaise Lanzetta give the track its thundering pulse.
Mothlights – "Walking the World With A Leaky Umbrella" LP
The debut album from POC-led slowcore project Mothlights, Walking The World With A Leaky Umbrella (Strawberry Moon Records), is both an artistic feat of escapism and a statement of political, cultural, and societal defiance. The album came to be during an outpouring of fevered creativity in downtown Washington DC amidst the George Floyd uprisings, the COVID lockdown, and the events of the Jan 6th Insurrection. The 15-song record confronts political themes of decolonization, reculturation, antifascism and climate anxiety alongside personal themes of melancholy, remembrance, and mental health struggles. Preceding the album will be the eerily emotive single, Kelartic.
Strange Familia // honey.
"Names are weird," says Strange Familia lead singer Garret Williams, "I tried thinking of a better name for this song. I really did. But this song just feels like honey to me." Comfort, warmth, beauty, and sweetness are all appropriate descriptors he lists off for both honey and the quiet, unflinching kind of love that inspired the lyrics of the band's upcoming single before adding, "it can also be a sticky, inconvenient mess."
OUT NOW: Harry Klein 'And Then There Was None'
Harry Klein is a Sydney based audio-visual artist whose practice fuses polyphonic dance music with live audio-reactive imagery. After the dissolution of jazztronica duo F00L, he has sought time and space to define his solo sound.
Vulnerability and catharsis: Faith Marie's music provides an outlet for processing difficult emotions and experiences
Intimacy and introspection: Faith Marie's songs often focus on personal struggles and inner turmoil, inviting listeners into a world of vulnerability and self-reflection. Watch the music video below:
Toronto's Alt-Rockers The Drifts Explore Tumultuous Love with "Breaking Every Bone"
If you've ever really lived, then at some point you've had one of those wildly tumultuous relationships where you can't live with 'em, can't live without 'em. Toronto-based alt-rockers The Drifts capture such a bittersweet, intoxicating situation with their shimmery-and-shadowy new single "Breaking Every Bone" – available now.
JELEEL! TEAMS UP WITH ARMANI WHITE ON NEW SINGLE "GNARLY!"
"GNARLY!" offers another glimpse into JELEEL!'s upcoming debut album REAL RAW!, following his last single "RIDE THE WAVE!" which The FADER hailed calling JELEEL! "a relative newcomer quickly taking world by storm and stealing some hearts in the process." REAL RAW! is slated to arrive this Spring.
PNAU x KHALID COLLABORATE ON THEIR NEW TRACK "THE HARD WAY" – OUT NOW!
Collaborations don't come much bigger than PNAU and Khalid's heavyweight meet-up for their brand new single "The Hard Way". The two artists share a combined total of over 70 million monthly listeners at Spotify, with a host of international #1 smashes to their credit, with their biggest moments including PNAU's unmissable Elton John / Dua Lipa collab "Cold Heart" and Khalid's "lovely" alongside Billie Eilish.
OUT TODAY: Luise Volkmann – Das Meer voller Kinder (FFO experimental composition, Detroit techno)
Luise Volkmann, a saxophonist and sound composer from Cologne, Germany, has been a force of nature in the jazz world for some years now. Performing with her trio Autochrom plus the collectives Été Large and LEONEsauvage, Volkmann refuses to be constricted by the term "jazz" and takes her music off into worlds of experimentation, electronics and contemporary classical. 2023 will finally see the German release her first solo album under her own name, Rites De Passage.
Jack Vallier returns from hiatus w heart-wrenching single
Jack Vallier marks a defiant comeback with the heart-wrenching new single 'Insomnia'. Out March 10th on Firefly Entertainment, it is the first in a series of new releases this year from the much loved troubadour.
OUT TODAY: MIIA (feat. Vaarin) – Skin Of A Fool (FFO Charlotte Lawrence, Susanne Sundfør)
Back in 2016, a teenager with raw and heartbreaking vocals took the music world by storm with a song called "Dynasty". Being featured in Billboard Magazine thrust MIIA into the spotlight and the 120million streams the track has had so far (alongside being featured on Love Is Blind and by UNICEF), plus a placement for her song "Beautiful Creature" in a Samsung commercial.
NICOLAS shares acid-tinged new single 'BELIEVE IN YOURSELF'
OUT NOW: LAROIE 'TRAGEDY' EP
Laroie is the ambitious project from Gab Godon who is paving the way to reach people through her music that will make them feel good.
Having performed at the most prestigious festivals in Canada (Osheaga, Festival international de jazz de Montréal, CMW, NXNE), the artist released her debut EP in 2020. It featured soulful pop that she carefully crafted with producer Robert Robert. Her second EP, Speed of Life, produced by Gene Tellem, was released in September 2021. Laroie breathed new life into it with SOL REMIX SELECTION in February 2022.
GYRDLEAH Shares Visualizer "Spellbinder"
Atmospheric black metal outfit GYRDLEAH has revealed a visualizer for the title track from their upcoming album Spellbinder. The track is slated to be out on all streaming services this Friday, Feb 24, while the album will be released on April 21st via Black Lion Records.
The band comments "Nature, our one true ruler. 'Spellbinder' is both beautiful &
brutal. Respect her or there will be grave consequences. May this spell protect you on the journey to come."
Alt-Pop Karin Ann Shares 'if I fall for you'
Your Heart Breaks + Kimya Dawson /// Kill Rock Stars
Spadei Release Video For "Shine A Light" on Six Degrees Records
The VANNS announce highly anticipated album 'Last of Your Kind' with release of new single, 'Ever'
Recorded with The Music Farm's (Midnight Oil, Cold Chisel) Chris Collins (Skeggs, Middle Kids), Ever is a gorgeous fusion of rhythms, poignant storytelling and vocals. In a similar vein to bands like Gang Of Youths, Interpol and Broken Social Scene, the way The VANNS deliver their narratives on record comes steeped in real emotion and connection. Ever is another great example of the intimacy the band injects into the music and lyrics alike, forming an expansive indie-rock palette that is layered with warmth and evocative tone.
New Item to Post: Giant Panda Guerilla Dub Squad's Fresh Collaborative Approach On New Single "Revolution"
The spirit of collaboration was truly in the air with the creation of this track. GPGDS bassist James Searl explained that "'Revolution' was originally a late-night studio jam that we sent to Alborosie to see what he could cook up. 'You want me to add the spicy sauce, yeah?' he said. With that, he took the drums and vocals and crafted an absolute bomb of a musical collaboration, with horns from Milan and bass lines from Jamaica. We knew that this was the tune that we wanted our east-coast-grinding homie of nearly twenty years, Josh Swain, of the Movement, to spit hot fire on. Josh came with his southern sticky Goodie-Mob-a-licious rapid fire delivery to bring the song up to 1,000%. Exactly the kind of collaborative style we were going for as we dove deep into creating Love In Time."
MILEY CYRUS RELEASES EIGHTH STUDIO ALBUM 'ENDLESS SUMMER VACATION'
Endless Summer Vacation features Miley's hit single "Flowers" plus twelve additional tracks. A true worldwide smash, "Flowers" spent six weeks at #1 on the Billboard Hot 100 – a personal best for Miley. "Flowers" is #1 on US Pop Radio and is the fastest running song in nearly a decade to achieve that position. Additionally, it is the fastest song in history to hit 500 million streams on Spotify. "Flowers" is officially the longest running UK #1 single by a female solo artist.
NAVY BLUE SHARES MAJOR LABEL DEBUT SINGLE "CHOSEN" VIA DEF JAM RECORDINGS
Backed by inventive production, the track spotlights his dynamic rhymes. His intimate delivery ignites quotable bars as momentum builds towards an instantly memorable refrain.
NLE CHOPPA RELEASES ENERGETIC ANTHEM "MO UP FRONT"
LOLA BROOKE UNLEASHES NEW TRACK "SO DISRESPECTFUL"
Within the first seconds of the Reefa Music [Lola Brooke "Here I Come," "Back To Business"] and Gyard [Lil Durk] produced track "So Disrespectful," listeners are met with an intimidating, grim beat that encapsulates the presence of Lola's 'Big Gator' energy. Lola floats over the base-knocking track on wax like the heavyweight champ she has proven to be in music and more. Her punchlines and adlibs taillies up more victories as she reminds you that she's always ready for war and wins—it's Gator Season.
Devon Cole Shares New Single "Call U After Rehab"
ArrDee and Cat Burns open up on soul-stirring single 'Home For My Heart'
SEEB TEAM UP WITH BANNERS AND SUPER-HI FOR THE NEW SINGLE 'SUBMARINE'
With 'Submarine', the three artists have created a vivid story of a personal first summer of love – but of course, not all love lasts forever. BANNERS' vocal class depicts snapshots of a fleeting but affecting relationship, while Seeb and SUPER-Hi's production builds from laidback live instrumentation into a richer sonic tapestry of synths and beats, which looks to the past to create an engaging pop moment for the summer of 2023.
New Single & Video! Metal Rock Discovery Found Missing? releases "It's You"
Brian Eno: 'A Thought' – first release from Forever Voiceless
GRAMMY Award-winning trio Nickel Creek debut new track 'Where the Long Line Leads'…
Reflecting on the song, the band shares, "'Where the Long Line Leads' is the hardest we've ever sang and played on record, perhaps because the subject matter gets us all riled up, as does the harmonic progression, which almost feels like it's playing tug-o-war with itself under our fingers."
B*WITCHED SHARE THE NEW SINGLE 'BIRTHDAY' WITH 2023 MARKING THE 25TH ANNIVERSARY OF THE RELEASE OF THEIR SMASH HIT DEBUT ALBUM
In the late '90s, the girl band phenomenon B*Witched were superstars, with super-catchy pop, Irish charm and double-denim being a constant fixture at the top of the charts. They became the youngest girl group to have a UK#1 with the irresistibledouble-Platinum 'C'est La Vie', which they followed with another three consecutive chart-topping singles ('Rollercoaster', 'To You I Belong' and 'Blame It On The Weatherman') as well as two Top 5 albums with big moments including the Royal Variety Performance to US tours (including with Britney Spears and *NYSNC), B*Witched did it all.
FERAL FAMILY – Release Sci-Fi Inspired "Spice King" || New EP 'PLAYTEST' out 12 May
Arriving as a fiery follow-up to playful, Spaghetti Western-inspired single "Wee Van Bee", "Spice King" is an equally cinematic cut that thunders and wails like an interplanetary apocalypse.