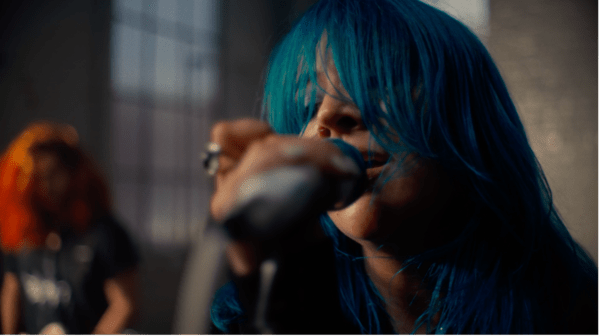 @skopemag news – thursday – march 9, 2023 @ 10 am est
@skopemag HQ – http://smarturl.it/skope
Buy & Sell @skopemag Marketplace
https://skopemag.com/category/services
Toronto Musician & Producer Chris Birkett Receives Community Recognition Award
arlier this month, Chris Birkett received MPP Chris Glover's Community Recognition Award. Birkett is a multiple award-winning singer, songwriter, and producer who has worked with such A- list artists as Sinead O'Connor, Buffy Sainte-Marie, Talking Heads, Quincy Jones, and Steve Earle.
He was nominated in recognition of his song "Everyone Deserves a Home", which shines a light on the growing homelessness crisis in Toronto.
Binoy balances his younger self with his newfound freedom on "Boyhood" // New single out April 7th
"Boyhood" centers around Binoy's adolescence and prompts the question of what we would say to our younger selves. The project explores themes of masculinity, family turmoil, and queerness in an attempt to navigate and heal old wounds. A hallmark of Binoy's work is the fluidity with which he hops genres, meandering from Indian-infused synth pop to meditative alt rock as he weaves his lyrical tapestry.
In late 2021, Binoy co-produced "Boyhood" with renowned producer, friend, and multi-instrumentalist Arthur Besna. Among the artists and musicians Arthur has worked with include XYLØ, Madison Rose, and Paula Jivén.
Music Submission: Lil MC
Breathless & LiL MC are Oakland based female rappers who have been dominating the Bay Area Hip Hop scene with their captivating live performances and hard-hitting lyricism. Their music embodies the essence of real hip hop while still maintaining commercial appeal. LiL MC and Breathless have had tracks featured on NBA 2K21 and CBS's "The Equalizer" with Queen Latifah.
Desert in your eyes – New single and music video by Monsieur Minimal is out now
Monsieur Minimal presents his new single and music video under the title
"Desert in your eyes"from his upcoming album expected by the end of 2023.
Desert in your eyes is a soft rock and atmospheric song close to the neo-vintage sound of bands and artists like Khruangbin and Michael Kiwanuka performed by the unique pop aesthetic style of Monsieur Minimal.
Tony Njoku Shares New Single 'LOST FOREVER'. Watch the Video Now. Tour Dates Announced.
Single Submission for Skope Magazine
Strutting a pulsing post-punk and cinematic art-rock meshing, "The Pace" is a track released today from Toronto-based band 5th PROJEKT, via their new EP, 'The Wolf.' The female-fronted, genre-bending band draws inspiration from surf rock, drum and bass and metal.
ENTER SHIKARI share new single 'Bloodshot'
Enter Shikari are today sharing 'Bloodshot', the third single to be taken from their highly-anticipated forthcoming album A Kiss For The Whole World, which will be released on 21st April via SO Recordings / Ambush Reality.
The Vaccines' Freddie Cowan releases 'Begin Again' as 'Freddie & The Scenarios'!
The latest single from the album, 'Begin Again', out this week, is about that process of rebirth. Beginning in the cocoon, the song follows the battle to break through the walls of self-doubt and fear, and ultimately ends with the shamanic ceremonial words (brought to life by Diego Herrera of Mexico's legendary Caifanes) that acknowledge the necessity of transformation, and that living in the darkness is not really living.
New Video! 22 For Silicon Alone Presents "Only Dark Matters" [Official Music Video]
"Only Dark Matters" is a track from the upcoming album of the same name, which is set to be released on March 31, 2023, via Epictronic records.
"Only Dark Matters" takes listeners on a musical and emotional journey, exploring the ambiguous nature of the unconscious mind.
A Mersey soul classic blows in from Chris Kearney
The Mersey breeze blows in another cloud of poignant song writing magic as re-emerging Liverpool singer-songwriter, former The Aeroplanes front man, Chris Kearney adds a new cut to the city's classic songbook in the form of Can't Sleep For Dreaming. Teasing kindling into flame with intimate folky balladry before warm electric piano and brass draws the song to become a heartfelt, smooth soul blaze, Kearney's return conjures fresh magic from the time-honoured tale of infatuated yearning.
Bokani Dyer Reveals "Tiya Mowa" off Radio Sechaba, New Album on Brownswood Out May 12
Today, South African pianist, singer and composer Bokani Dyer, an established multi award-winning artist with a growing global reputation shares "Tiya Mowa", the beautiful second single taken for his forthcoming album Radio Sechaba on Brownswood Recordings.
SKERRYVORE SHARE THE NEW SINGLE AND VIDEO FOR 'EYE OF THE STORM' – WATCH THE VIDEO HERE
The opening song to the upcoming 'Tempus' album, 'Eye of the Storm' is a stirring, swelling singalong which showcases not just the band's champion-level and diverse musicianship, but also their newly invigorated way with a belting rock song. 'Eye of the Storm' very naturally hits the spot where the band's Scottish roots provide the launchpad for a broader, anthemic alt-pop sound.
TRESPASS: NWOBHM unsung heroes release new album in May
Five years after "Footprints In The Rock", NWOBHM unsung heroes TRESPASS are back with a superb new album entitled "Wolf At The Door". Encompassing issues and subjects close to their hearts – especially environmental themes – the album were written by founding member, guitar player and vocalist Mark Sutcliffe at his home studio, being later recorded at Crooks Hall Studios, all in the wilds of Suffolk. Nigel Palmer (Raging Speedhorn, Satan's Empire) then polished altogether in Lowland Masters.
CHARLOTTE SANDS SHARES A POWERFUL LIVE PERFORMANCE VIDEO FOR 'ALRIGHT'
Experimental artist FRACTURES releases deep house anthem 'Burnt'
Fresh off of recent single 'Medium', which met praise for its mesmerising soundscape, 'Burnt' continues a rich vein of form for FRACTURES. In another departure from his folk roots, 'Burnt' is an atmospheric and melodic house anthem with soul-bearing ethereal vocals. The single, mixed by Cassian, is an intimate glimpse into FRACTURES' internal world, after what has been a transformative few years of experimentation and growth. "Help me find the pieces / tell me I'll be fine", he sings in a delicate falsetto chorus over soaring synths.
FAZERDAZE — Shares New Track: "Flood Into" || + 'Break!' EP Out Now Via Section1
New Zealand singer/producer/multi-instrumentalist Fazerdaze (real name: Amelia Murray) has shared an addictively hooky new song "Flood Into," making the previously vinyl-only track available across all platforms for the first time.
Video: John Robinson & Figub Brazlevic – Life Away
"Life Away" is the second single from the album "Live Life and Tell Stories" by John Robinson & Figub Brazlevic and is a compelling story that touches on the potential consequences of infidelity, crime, and other dark secrets that may come to light through surveillance technology.
MISSION IN BLACK "What does it take to be alive" – New Video / Single
MISSION IN BLACK release the first single "What Does It Take To Be Alive" from the upcoming album "Profit Reigns Supreme"! Already this first song shows where the journey of the quintet goes – aggressive growls paired with melodic choruses show more than ever the vocal versatility of frontwoman Steffi Stuber.
OFFICIAL VIDEO – What Does It Take To Be Alive
ANGELICA ROCKNE — Releases New Single: "White Cadillac" || + New Album 'The Rose Society' Out 5 May
Rockne describes the shimmering track as "a story about young love in all its passion and volatility. There's a desire to escape, to find inner freedom out under a clear sky, somewhere no one else would care to be, a place to just exist and release the burden of trying to be a better human being. There's a crossroads here—to resign and claim defeat, or to surrender to the present circumstance of unknowns."
ORSAK:OSLO: new video and single available
Swedish/Norwegian post-krautrock and psych collective ORSAK:OSLO announce the release of their sophomore album "In Irons" this March 27th on Vinter Records, and release a compelling video for their brand new single "068 The Swell".
UNFELLED Streams New Album via Black Metal Promotion
ERIKA GRAPES DEBUTS NEW VIDEO FOR 'TITANIUM'
Five months after the release of the kintsugi girl-themed single Titanium, covering Sia's planetary success in an intimate version produced by Italian Andrea Del Miglio aka Delman, Erika Grapes has released its official videoclip.
J-Summa Shares Debut Single "Heaven and Home"
J-Summa is a Jamaican singer, songwriter, guitarist and occasional bassist. He discovered his voice at the age of seven, and his passion for singing took off at the age of nine. By 19, he had picked up the guitar, which has quickly become a mainstay in his musical journey. He has since furthered his love of music and established a uniquely vintage sound, drawing influence from the great Al Green, Marvin Gaye, Bobby Womack, Curtis Mayfield, Bob Marley, Jimmy Cliff and Nina Simone. These influences are sprinkled throughout his newly released debut single, "Heaven and Home".
Purr Share "Hesper," Tour Dates with Ruston Kelly Begin April 17
A timeless power ballad anchored by a simple classic 80s Linn drum, Purr's new track "Hesper" opens wide into a sparkling expanse that is equal parts shoe gaze and star gaze. At once theatrical and slightly sedated, it's Kate Bush on Ketamine —-with a lilting vocal by Eliza Barry Callahan at center.