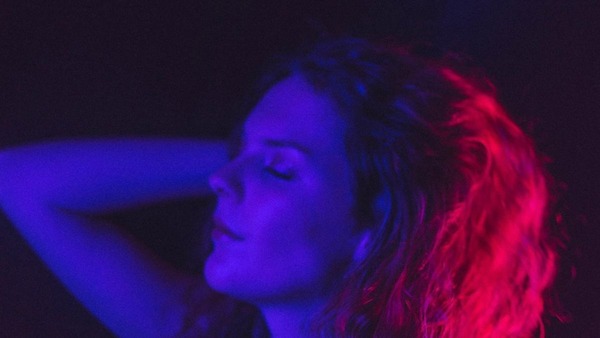 @skopemag news – wednesday – march 8, 2023 @ 10 pm est
@skopemag HQ – http://smarturl.it/skope
Buy & Sell @skopemag Marketplace
https://skopemag.com/category/services
Page McConnell & Trey Anastasio to release new album this Friday; share first song today
Phish's Page McConnell and Trey Anastasio will release their new album, January, this Friday, March 10 via JEMP Records. The album will be released digitally only and the first song, "Dancing In Midair," is streaming now. January is comprised of eight new originals written by Anastasio and McConnell and is the follow-up to December, their album of acoustic re-interpretations of Phish songs. January was recorded and produced in January 2023 by Bryce Goggin at Trout Studios in Brooklyn, NY, and features McConnell on keyboards and vocals; and Anastasio on guitars, drums, bass, and vocals.
TODAY jetsetforevr Shares "Sober," Vulnerable New Alternative Pop Track feat. Boy Pape
jetsetforevr is a buzzing young artist from Toronto who blends infectious pop melodies with clever songwriting and punchy baselines to carve out honest and authentic songs. Following a strong run of singles and live performances in 2022, jetsetforevr is sharing "Sober," his first single of 2023.
The collaborative alternative pop song blends trap beats and emotive guitar with vulnerable melodies reflecting on jetsetforevr and Boy Pape's struggles with substance abuse.
Unlearn & MP Shaw cover Brian Eno's "Deep Blue Day"
Discrepancies Release New Single "Recovery"
Discrepancies released their new single "Recovery," from their forthcoming EP Product Of Entertainment, on February 17th along with the official music video via InVogue Records. The single is already doing well on streaming platforms and radio. The band announced a handful of dates with Until I Wake and a tour this spring with Outline in Color and VRSTY in support.
NIGHT GOAT: Decibel Magazine Premieres Psychedelic "Wendigo" Video From Ohio Death Rock Outfit; Song Features Mr. Phylzzz Guitarist + Totem LP Nears Release Through Black Donut Records
Decibel Magazine is hosting the premiere of a new video for "Wendigo," from Canton, Ohio-based NIGHT GOAT. The song is found on the band's second album, Totem, nearing release this month through Black Donut Records.
HARD Summer Announces Skrillex b2b Four Tet, Black Coffee, The Martinez Brothers, Bicep (Live), BLOND:ISH, Loco Dice, Denis Sulta + More for LA Return
Today, HARD Events has announced the highly-anticipated lineup for the return of HARD Summer Music Festival to the City of Angels for the first time in ten years. Taking place in Downtown Los Angeles from August 5th-6th, the milestone fifteenth edition of HARD Summer will utilize a brand new venue combination with various stages spread out across the campuses of the historic Los Angeles Memorial Coliseum, Exposition Park, and BMO Stadium.
Symphonic Metal Outfit NACHTMUSE Release New Single "The Sunken"
NACHTMUSE, the symphonic metal project of Geoff Hodsman (GRAVITATIONAL DISTORTION, ENVENOMATION, HUMAN COMPOST, VESICATION) have revealed "The Sunken", the second single from the upcoming EP.
Geoff comments "This song is written from the perspective of someone who has a daily drinking habit. Even if you aren't inebriated you are still under the influence – you are tired and drained of positive emotions. You will not be living your best and your personal relationships will suffer.
dayaway Share Single "hot blue summer" via Under The Radar, New Track Out Today via All DSPS + More Music Coming
Today dayaway (the dreamy indie-pop project of Amber Renee and Graham Marsh of CLAVVS) returns with a new single "hot blue summer," and it feels like the beginning of something exciting. It's a fun indie bop to fall in (and maybe out of) love to, with lyrics that predict the inevitable end to summer love. "hot blue summer" buzzes with warm surf rock energy, replete with hazy guitars, dusty drums, and dayaway's signature hooky melodies.
I SEE AURA Unveil New Single "Pyramid Sky"
Drawing together metalcore with a progressive and technical twist, I SEE AURA manifest soaring atmospheres while also venturing into the dark and heavy. The new offering, "Pyramid Sky", unleashes an onslaught of thundering rhythms and djent-stabs accompanied with intense electronics and brutal vocals.
Vocalist/Bassist Josh Hinch comments "'Pyramid Sky' is the conspiracy that the sky is a hologram and that we are experimental specimens of a high extra-terrestrial being. These lyrics talking about the deep roots of life and existence as a whole. It then moves into speaking about the force of nature and survival. We can only change so many things as individuals with a corrupted system that constantly fails."
H1 Massive Recording Artist Billy Botox Releases Bold New Single "Lucky Day"
Hailing from Vancouver, Canada, Billy Botox is the North West's best-kept secret. Known for rocking parties, shows, and festivals, Botox's razor-sharp wit delivers punchline after punchline over an infectious West Coast bounce. You've seen him in several Netflix series (as Billy Wickman) like Hell on Wheels, Psych, Supernatural, and blockbuster films A-Team and Planet of the Apes. Now vibe with his irresistible music.
NATÉ VIBRATIONS returns with new single 'Rose Colour'
Melbourne's NATÉ VIBRATIONS returns with his first release for 2023, in new single 'Rose Colour'. Following on from his previous single, 2022's 'Hop Out', the songwriter and performer flex more emotions as he lets his lyrical wordplay talents shine.
The project sees Naté Vibrations reconnect with longtime collaborator IconicBeats on mixing and mastering, as well as SANI on production. The final result? A smooth stream of consciousness type track, buoyed on by an irresistible beat; a combination that is becoming classic Naté Vibrations.
The Tambourine Girls reveal long awaited third studio album Different Streets
Following on from the release of their emphatic single 'Plastic Eyes' in January, Sydney group The Tambourine Girls unveil a stunning new collection of material in their third full-length record, Different Streets.
Fusing together a gorgeous blend of sonic influences that highlight the diverse threads of musicianship within the band, Different Streets marks not only a return to form for the band, but the start of an exciting new chapter for The Tambourine Girls moving forward into 2023.
Come line dancing with Hannah Anders in new powerhouse single "Southern Free"
Hannah Anders comes in swinging with powerful vocals and a rock-inspired county backing track that carries the song through the end. The song is all about enjoying life, rather than trying to impress the people around her. Anders has a collection of accolades on her resume. She has never been one to shy away from the stage, and has performed at CMAFest, Summer Fest, Country Thunder, and more. Since 2022 Hannah has been touring Europe with her Miranda Lambert Tribute Band, Kerosene, sharing her music along the way. She's shared the stage with fellow artists like Locash, Billy Currington, Keith Anderson, but her reach is not exclusive to the U.S. alone. Hannah has been to the UK twice in 2022, selling out shows and entertaining a slew of international fans.
The Long and Short of It Release Music Video
The single release from duo members David Baird and Patsy Toop comes off of their highly acclaimed album Midnight Choir, which climbed to #1 on the ARIA Australian Country Albums Chart, as well as #3 on the ARIA Country Albums Chart and #6 on the ARIA Australian Albums Chart.
Fire Follows "SAY WORDS"
Music Submission: The Domi
The music of Aenea met with a warm welcome from the public and great repercussions in the specialized press (Les Inrockuptibles, France Culture, Indie Rock Mag, Le Transistor, among others).
Glasgow's Michael Hamilton releases hypnotic new electro single 'Again and Again'
The compositions on the album marry fractured breakbeat samples with emotive, cinematic chord progressions; crunchy drum machine loops with intimate piano melodies; deep, gritty reese basses with mournful string passages – all atop a textured backdrop of vinyl crackle, foley recordings and pitch-shifted vocals.
Evie Moran unleashes ice cold put-down anthem
Beauty and love have flipsides in brutality and heartbreak and the traffic-stopping voice of new, Liverpool-based alt-pop siren, Evie Moran sings the work of both angels and the devil on her latest alluring, beat-based single How Do You Like Me Now? – OUT NOW on Tri-Tone Records.
A volte-face in recording style, yet underpinned by the necessity of truth-telling words and consciousness-seeping melody, the single pushes the boundary beyond Moran's renowned ability to bring small venues to silence with deeply affecting, acoustic delicacy. Her 2022 single, Disconnected dropped a pin in the musical map next to Laura Marling and The Staves, yet How Do You Like Me Now? aims for territory occupied by Maggie Rogers and Lorde.
Belfast's PROBLEM PATTERNS Sign To Alcopop! Records + Reveal Debut Album
Belfast-based DIY feminist queerpunk quartet PROBLEM PATTERNS are delighted to announce that they have signed to Alcopop! Records and will be releasing their debut album later this year, with further details TBA.
As a first taste of new material, the band have today unveiled the video for lead single 'Who Do We Not Save?'—an acerbic and biting critique of Tory funding policy and their systematic attempts to privatise the NHS.
THE XCERTS & SAM CARTER OF ARCHITECTS RELEASE BRAND NEW SINGLE 'ACHE'
The UK's only elrow event returns to London
Prepare to be swept away in a whirlwind of excitement as the only elrow Town event in the UK this year features over 200 performers and dozens of the best electronic music artists across 9 stages. Ticket holders will be transported to another world as elrow Town London welcomes Fisher, Gorgon City, Patrick Topping, Armand Van Helden, Hi-Lo, Sam Divine, Melvo Baptiste, Arielle Free, Hannah Laing and Flight Facilities, to name a few. With the addition of 5 new stages covering house, disco, UKG, hip hop, and more hosted by partners Pxssy Palace, 24hr Garage Girls, The Kimbros and So Fresh So Clean! The lineup is guaranteeing an unforgettable festival experience. But that isn't all. This year's party production will be taken to a whole new level, delivering a captivating and innovative experience unlike anything seen before in the UK. The fun doesn't stop there, with street theatre, secret parties, and mind-blowing games to keep all entertained. Taking place on Saturday 22nd July 2022 at Parsloes Park, East London, general admission tickets are now on sale.
HOTWAX RELEASE NEW SINGLE 'TREASURE'
Rising Hastings three-piece HotWax today release 'Treasure', their first single since signing to Marathon Artists, home of Courtney Barnett, Pond, and more. At just 18 years old, the band is already dominating local scenes in the South East and will embark on a mini UK tour this month before joining Pearl Hearts on tour this spring and playing a string of summer festivals including Mad Cool and All Points East alongside The Strokes and Yeah Yeah Yeahs. The explosive 'Treasure' is accompanied by an official video and is taken from the band's forthcoming debut EP – more info to follow soon.
Grunge Heavy Rockers BURN THE OCEAN release brand new video for the song "Almost Gone"
Following their very new album MODERN RUINS, out on February 24 via ARGONAUTA Records, Italian Post Grungers BURN THE OCEAN release their brand new video "Almost Gone":
ORACLE SISTERS SHARE NEW SINGLE & VIDEO 'RBH'
Today Paris-based three piece Oracle Sisters share brand new single 'RBH', the third track to be taken from their long awaited debut album 'Hydranism', due April 7th via US label 22TWENTY. The band will tour the album extensively later this Spring, kicking off with their first NYC show & an appearance at SXSW this month.
Edinburgh's Samuel Nicholson Announces New Album Exploring Neuro-Divergence & Love
Neuro-divergent Edinburgh songwriter, musician, and composer ​Samuel Nicholson is proud to announce that his new album Birthday Suit will be released on 9th June 2023.
Speedy Wunderground's Moreish Idols share "Between These Ears"
SIVU announces long-awaited third album and releases new single "Apollo"
Produced by long time collaborator Charlie Andrew – the Brit-winning, Grammy-nominated producer responsible for the tender, soaring styles of Alt-J, London Grammar and Marika Hackman – new album 'Wild Horse Running' was written over a period of 12 months between 2021 and 2022; 10 tracks in all, the album feels like his truest work yet.
PHELIXX LAKE UNVEILS BRAND NEW, ZESTFUL SINGLE "TRAPPED"!
SALOON DION announce debut EP 'Muckers' & share new single 'Happiness' | out today (March 8th)
Bristol post-punk experts Saloon Dion announce debut EP 'Muckers', due for release May 19th via Mucker Records, and share newest effort 'Happiness' (video here), out today (March 8th).
The follow-up to frenetic lead single 'I Don't Feel' last month, which garnered praise from the likes of The Independent, DIY Magazine, The New Cue and Rough Trade, Saloon Dion's latest output delivers on their trademark groove-laden beats and bass riffs, sparking further comparisons to acts such as Beastie Boys and Gang of Four.
YKB RELEASES NEW SINGLE 'BO CARD (THINGS I NEED)'
One of Afrobeats' fast-rising talents YKB (real name Oluwo Yusuf Gbolaga) doesn't just sing, he glides over the beat, the singer-songwriter is transforming the sound of Afropop, he keeps his sound fresh yet firmly grounded in his roots – crafting authentic Afrobeats with enough edge to redefine the local sound.
7EBRA release new single 'Lighter Better' via PNKSLM
Malmö twin duo 7ebra – AKA Inez and Ella – release new single 'Lighter Better' today. It precedes debut album, Bird Hour out May 5th via cult Stockholm label PNKSLM (Shitkid, Miss World, Holy).
Flat Party sign to Submarine Cat Records (FEET, Fräulein) and release feverish new art-punk single
Consisting of vocalist Jack Lawther and guitarist/vocalist Rory O'Rourke, the pair met whilst studying in Bath, before moving to London in 2021 where the long-held vision for Flat Party finally came to life.
The outfit's second single "Dig Up Concrete With A Plastic Shovel", released today on their new label home Submarine Cat Records, is a frenzied reproach to 'abject cynicism'.