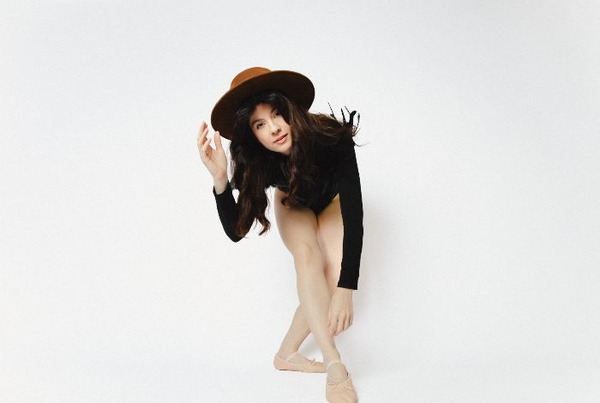 @skopemag news – tuesday – march 7, 2023 @ 5 pm est
@skopemag HQ – http://smarturl.it/skope
Buy & Sell @skopemag Marketplace
https://skopemag.com/category/services
GLITTER WIZARD Conjure The Metal Witch In New "She's A Star" Video – New EP Kiss The Boot Out Today
Recalling classic metal videos of yore that feature caged fans, blood rituals and big hair… lots and lots of hair, "She's a Star" looks and feels like a lost Giallo film a la Lamberto Bava/Dario Argento's heavy metal slasher Demons, complete with a haze filled dungeon, high contrast stylized lighting and blood seeping right through the screen. "Filming the video was great, we had an excellent production crew and group of actors who really killed it, literally," continues Moon. "Because creating art in the Bay Area has become increasingly difficult in the past few years with the escalating cost of living, a lot of creatives have moved away and the ones left are trying to work as much as possible to stay afloat. This project felt like old SF with a bunch of creative people all working toward making something rad and contributing what they could to make it happen. We crammed a lot of shots into two days of filming and then finished it off with a nice bloodbath. You can't really ask for anything more."
Jessika Shares New Single "World Ain't Ready"
Written by JESSIKA and co-produced with Kyle Kelso (Kygo, Aloe Blacc, Galantis), "World Ain't Ready" explores the notion that sometimes despite the strong desire of two people to be together, various circumstances and timing may hinder relationships from reaching their full potential. The official music video for "World Ain't Ready" will launch March 14 via YouTube.
Creep Show (John Grant + Wrangler) Announce New Album 'Yawning Abyss' out June 16 via Bella Union || Share LP Title Track
Creep Show's acclaimed 2018 album Mr Dynamite was a fairground ride into the dark corners of a world that was on the brink of being blitzed in a blender. It was a record teetering on the edge. Five years down the line you'd expect the follow-up, Yawning Abyss, would double-down and bring the white-knuckled, teeth-gritted fury of the last five years to the boil. And yet….
Corners of Sanctuary Release Video for Judas Priest Cover of Breaking the Law
VONAVIBE (heavy modern rock) drop new music video & single
Moms Jeans // Moms Genes from Miesha and the Spanks
REZN: The Obelisk Premieres Solace From Chicago Heavy Psych Outfit Ahead Of Its Release Tomorrow
The Obelisk is currently streaming Solace, the towering fourth full-length from Chicago-based heavy psyche sorcerers REZN, in its entirety. The premiere comes on the eve of the record's official unveiling, Wednesday, March 8th.
Zelma Stone returns with "A Dance" – Watch her self-directed and shot video for it now
Aurora Dream Releases New Single "A New Infinite" (feat. Plini & Simon Grove) to all major platforms!
Instrumental Prog / Math Rock / Metal project Aurora Dream, based in Miami, Florida, has released their new single "A New Infinite" (feat. Plini & Simon Grove) on all major platforms.
Beautiful New Song // SALPA – "England" (Out Right Now)
Top new voice SALPA writes about his homeland in his debut track "England." In his warts-and-all tale, Salpa's ability to tell a story is special, invoking his country's nostalgia laced with some of its many ongoing identity issues. This is the first of many new tracks for SALPA, some featuring Englancollaborations with some of the best emerging UK voices who have each contributed to a different English culture.
BENEATH MY FEET Release New Album and Share Music Video for "Far From Home"
Indigo De Souza releases new single "Smog" | New album "All Of This Will End" out 28th April via Saddle Creek
THE DEVIL'S TRADE + JOHN CXNNOR Share New Song, "The Call of the Doom Mons"
Dark folk singer-songwriter THE DEVIL'S TRADE has teamed up with industrial noise artist JOHN CXNNOR for the recording of a brand new live album, 'John Cxnnor X The Devil's Trade – Live at Roadburn.' Record at the 2022 edition of Roadburn, the album will be released on April 21, 2023 via Season of Mist (digital) and Pelagic Records (physical).
Isis Salam Shares Single "Fly Trap" via them. | New Single Out Now via Auset Records
A triumphant return to the spotlight. "FlyTrap" is a chance for Isis Salam to really flex her lyrical prowess and undeniable skills as an emcee. As stated in the chorus "Too Fly, not to Fly". A tour de force return from multi hyphenate artist Isis Salam, which aims the spotlight on her talent for turning out uncategorizable rap tracks which blends soul, funk and pop effortlessly.
Blood Moon Wedding (Steve Lake of Zounds & Mia Dean): US/UK duo unveils evocative 3rd video single; upcoming noir-themed album comes 7 April
Blood Moon Wedding, the duo of the legendary English punk rocker Steve Lake (Zounds) and American singer-songwriter Mia Dean, has unveiled the third and final single, "Hey Mia Do You Remember?," from their upcoming full-length. The noir-themed, art/post-punk album, Blood Moon Wedding: An American Nightmare will be out on 7 April via Mobilization Recordings.
The Obelisk Questionnaire: Mia Dean of Blood Moon Wedding (Plus Video Premiere!)
Baxter Dury Shares New Single "Aylesbury Boy" / Announces Album Out June 2 via Heavenly
Musician, writer and Renaissance man Baxter Dury returns with his new track "Aylesbury Boy", taken from his seventh studio album I Thought I Was Better Than You. Due for release June 2, 2023 through Heavenly Recordings, the album is produced by Paul White, celebrated for his work in Golden Rules and with the likes of Charli XCX and Danny Brown.
Alt-Pop Folkie ALICIA BLUE Releases 'Inner Child Work Pt. 2' EP, Out March 17
Singer-songwriter ALICIA BLUE learned how to ask herself the tough questions in writing both of her Inner Child Work EPs and the residual growth is something to behold. Making peace with the defiant, impulsive youngster within and readying them for full-on adulting is a daunting process, but Alicia tackles it all with admirable grace and honesty through eleven songs spread over two triumphant EPs. The awaited second installment arrives on March 17 via Magnetic Moon Records, preceded by a trio of singles and supplemented with two striking covers along the way.
BLOOD MOON WEDDING: The Obelisk Unveils "Hey Mia Do You Remember" Video; Debut Full-Length To See Release Next Month On Mobilization Recordings
BLOOD MOON WEDDING, the international project uniting legendary English punk rocker Steve Lake (Zounds) and American singer Mia Dean, today unveils their latest video/single, "Hey Mia Do You Remember." Now playing at The Obelisk, the track comes off the duo's arresting debut full-length, Blood Moon Wedding: An American Nightmare, set for release on April 7th via Mobilization Recordings.
The Obelisk Questionnaire: Mia Dean of Blood Moon Wedding (Plus Video Premiere!)
Eva Cassidy–Like Never Before–Backed by the London Symphony Orchestra
MEDIA RELEASE: SURF FRIENDS RELEASE FINAL SINGLE 'WOOHOO' AHEAD OF THEIR UPCOMING ALBUM
Brimming with an abundance of warmth and excitement, Surf Friends give us one last glimpse into their upcoming album, Sonic Waves, with the release of its final, electrifying single 'Woohoo'.
"'Woohoo' is really our ultimate stripped back surf/skate song." Surf Friends say of the track. "The lyrics speak for themselves — we think about surfing and skating all the time!"
GRANDE ROYALE Premiere New Video For "Stark Raving Mad" At Doomed & Stoned
"Stark Raving Mad" is the third single from GRANDE ROYALE's upcoming 6th album, Welcome To Grime Town. Bringing their sense of humour to the screen with a mad scientist's experiments going wrong, the track sees high-energy riffs and catchy melodies unleashed. The new record will be released on March 24th, 2023, via The Sign Records.
"We wanted to do a 'Sci-fi vibe' video in a humorous way. Mats, the doctor, is a famous actor and a good friend who did a great job playing Stark Raving Mad. We picked Mats up at the psych ward. Directed and filmed by Robin Pagmar."
Music for Skope: Halibab Matador (of YellowStraps) releases solo debut "Skyline
Kerry Charles sells you his Date Night Kit in new "I Live Alone" music video
The video for "I Live Alone" (directed by Zach Trebino) offers a tongue-in-cheek commentary on the insular and consumeristic lifestyles we've adopted in our post-pandemic world.