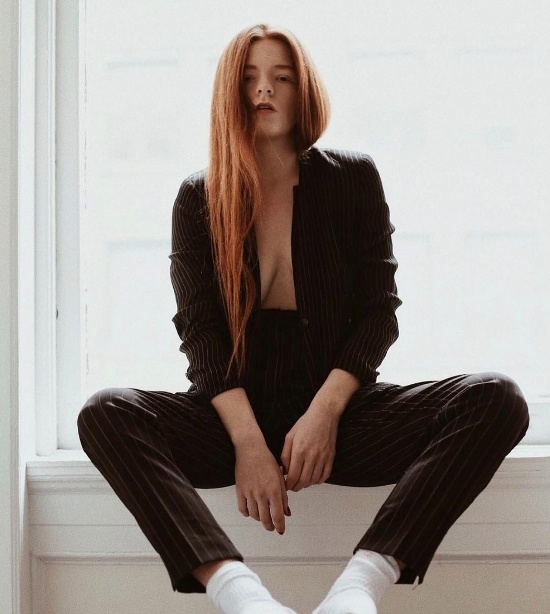 @skopemag news – sunday – march 5, 2023 @ 12 pm est
@skopemag HQ – http://smarturl.it/skope
Buy & Sell @skopemag Marketplace
https://skopemag.com/category/services
J.Stalin Reminds Us Who "The Boss" Is With New Video
J.Stalin has dropped his latest music video from Prenuptial Agreement 2, "The Boss." In the video, Stalin revisits the streets that raised him, stopping by the local corner store for a bite to eat, as he pays his gratitude forward, embraces the locals, and continues to feed the streets. As usual, the Stalins bars are out of control, even as he takes the time to educate people on the reality of being Black in America, and how to combat the obstacles we face "when you n****s gon' realize we under attack?/And they don't want you to have sh*t if your ass Black/F*ck learnin' how to shoot, learn how to stack/Get your money and you could buy a hundred MACs."
MALEDICTIS Release New Single "Breathing In Vain"
Gothic chamber metal project MALEDICTIS, have unveiled their latest single "Breathing In Vain". Featuring both a full version and an instrumental version, this unique undertaking centers around an often unappreciated and overlooked instrument, the bassoon. In a world of shredding guitars and blast beats, MALEDICTIS mastermind Johnny Marszalkowski approached Christina Feigel Carrett about writing a song for her to play that would center itself around a bassoon melody. After the loss of his mother, the mood of the track shifted dramatically and became a contrast of major and minor highs and lows.
Rock Discovery STORY ABOUT ILLUSION Drops Lyric Video For "The World is Against Me"
SWIMM Announce New LP, Share "Talk To Me" Single + Lyric Video via Variance Magazine | 'Best Comedown Ever' LP Due August 10
Sheffield Pop-Punk Rockers The Crooked Smiles explore themes of both outward angst and inward critique with "TEARS IN THE PALACE" Album!
"The project began with its lead single, 'Tears in the Palace', as an outlet for processing the breakdown of a long-term relationship, all while being isolated from support networks from the pandemic. From this kernel, the fundamental themes for the following track were rooted.
DEADHEAD DAISIES – "NEW VIRUS"- Out Everywhere Mar 3, 2023
The new single from Deadhead Daisies is out everywhere now. Featuring a synth heavy composition with metal-like intensity and a droning, punk vocal, "NEW VIRUS" manages to somehow be equal parts danceable and moshable. The new song is the second single off the upcoming debut album from Toronto-based Deadhead Daisies.
Music Submission: Saint Kenaire
Sydney Kay Morris, also know as Saint Kenaire, was previously the vocalist in a duo called JUDE. In 2015, their single "Crystals" hit over 300K plays on Soundcloud, had coverage on Pigeons and Planes and numerous other blogs. Since leaving the duo, Sydney has been working on her solo music under the alias of Saint Kenaire. Since JUDE., she has worked with artists such as Amtrac, A$AP Twelvyy, and A$AP Rocky. Now she ventures into pop music as a solo producer and vocalist bringing her unique style of singing and producing to the table.
Music Submission: Bamskelly
His songwriting is introspective; creating music to dance to, while still maintaining a consciousness and sharp lyrical ability. His goal is to uplift the people of the world, and provide a voice of hope for those going through the daily mental and physical battles of everyday life. He wants to reach your mind, body, and soul with his music.
Wahnschaffe – Zirkus (acoustic version)
The band Wahnschaffe has originally released song "Zirkus" in 2020. The single with a catchy feel and profound lyrics has made some significant waves in Germany.
Each individual singer in this quartet has a unique and powerful voice. Check out their smashing performance below!
The Rainbow Lodge by King Black Acid – Caterpillar Queen Video
The first single from King Black Acid's full-length album "The Rainbow Lodge" is a gritty cinematic pop anthem called "Caterpillar Queen" that tells the tale of science gone mad in the hands of benevolent nerds. "Caterpillar Queen" was mixed by Hugo Nicolson (Radiohead, Beck, Father John Misty). This new album pulls from the glamour of 70's bell bottom rock, 80's post punk no wave college rock, 90's bubble grunge dirt pop and 2000's cerebral psych stoner core. Each song is a symphony of sonic melodic images folded into a schizophrenetic journey that is punctuated by triumphant intoxicating adventures in the form of songs.
Single: Sincere – Chase your dream
Atlanta-based rapper, Sincere, has released his new single titled "Chase Your Dream" from his upcoming mixtape, "Black Boy Fly."
The track is an ode to chasing one's dreams without delay, despite external opinions or doubts.