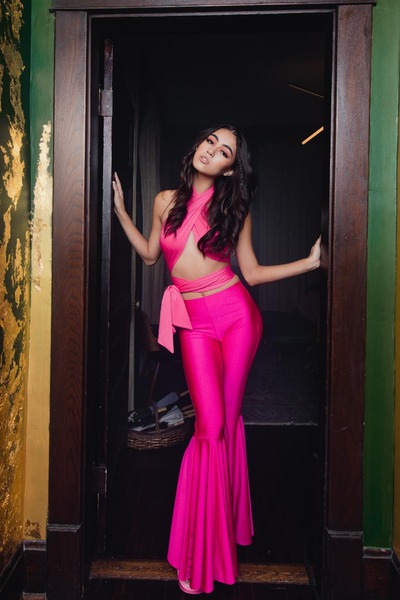 @skopemag news – friday – march 3, 2023 @ 5 pm est
@skopemag HQ – http://smarturl.it/skope
Buy & Sell @skopemag Marketplace
https://skopemag.com/category/services
Chime School shares new single/video, plus tour dates w/ Blues Lawyer
Following up their *very* well-received 2021 self-titled debut album, Chime School are back with more perfect pop, this time on the most pop of formats, the 7″ single. "Coming To Your Town" was recorded while sick with COVID and rather fittingly is a feverish attempt to describe the reactionary political moment that seemed to infect the Bay Area during the pandemic. Leave it to Chime School to pen a classic 12-string jangle pop tune about the breakdown of civil society. It's not all cats and motorbikes chez Chime School! On the flip side we have the band's lovely Brighter/Field Mice-esque take of Buzzcocks' "Love You More." Originally released on the Oakland Weekender Buzzcocks covers cassette, it's available on vinyl here for the first time.
CARRY THE TORCH Release New Single "Clear View Of the End"
Swedish death/thrash quartet CARRY THE TORCH have released "Clear View Of The End" the first single from their upcoming album Delusion, which is out on May, 26th, via Black Lion Records.
The band commented: "This one is probably our favorite to play live, I have been daring the audience to try to not headbang. When the verse-riff hits, it's fucking ON! It also shows a more groovy part of the band, not just fast songs like most of the songs on the first one was. That's why we took this one as our first single of the album and also our first ever performance video. Will be epic!"
Panamanian Psychedelic Artist CIENFUE Harness The Power of Positive Thinking With New single "BIG DREAM ENERGY"
With more than 11 million worldwide streams of his innovative catalog, Cienfue is fearless in his musical experimentation, pushing sonic boundaries and never failing to deliver a profound and thought-provoking message with each new release. On "Big Dream Energy," the Panamanian artist blends edgy synths with funky guitars to create an infectious indie rock backdrop for a stimulating tale, one that reminds fans of the incredible power of dreams and of the life-changing effects of staying positive as we not only journey through our own lives, but also as we progress together through history as the human race.
BEACH WEATHER SHARE DEBUT ALBUM PINEAPPLE SUNRISE ON ARISTA RECORDS
Today, breakthrough alternative band Beach Weather, share their debut album Pineapple Sunrise, on Arista Records. The album's 11 tracks include the recently debuted singles— "Unlovable," "Trouble With This Bed," "Homebody," and "Hard Feelings", their #1 alternative hit single "Sex, Drugs, Etc.," — and six new tracks that catch a vibe somewhere between the most disparate of extremes.
Super Yamba Band's new instrumental EP Last Leap out now on Ubiquity Records + Kaleta
"We moved to Brooklyn in 2013 and our only plan for 'making it' was to just play as much music together as possible," recalls bandleader Daniel Yount. "We were excited, inspired—and probably a little overwhelmed. We wanted to record a few of our tunes so that we could have something for the clubs to listen to as we were trying to book gigs. From there, we immediately fell into playing shows in Harlem as well as DIY dance parties in Brooklyn with the intention of designing a sound that would keep people dancing for as long as possible."
LA Forward-thinking Rock Band Aloud Release New Album May 19
Aloud are pleased to announce a new album titled Apollo 6 out May 19th. The band are previewing the album today with the LP's third single "Meditation for the Housebound".
Aloud makes forward-thinking rock & roll that reaches far beyond the genre's boundaries. Spearheaded by Jen de la Osa and Henry Beguiristain, it's a sound rooted in sharp hooks, amplified guitars, and a willingness to explore new ground, with the band remaining in constant evolution.
OUT NOW: MBNel & Doodie Lo Drag You Down to the "Other Side"
The track is driven by boastful horns and ominous piano keys that are paired with a ghostly opera vocal sample mimicking the effects of a siren luring you to the other side. Nel and Doodie play off each other's energies, as if they're two devils sitting on your shoulders tempting you to indulge some of your more repressed urges. The video features the pair racing around Atlanta in a blacked-out Benz warning anybody who steps to them that they'll be sent to the other side.
JULIANA TUCKER – Debut EP "The Great Indoors" Out Now!
"I've been working on The Great Indoors for almost 2 years and to see it finally come to life is truly an out-of-body experience," shares Juliana. "I wrote this EP in the peak of the pandemic because that's when I felt myself growing up the most. The Great Indoors is meant to be a self-reflective body of work that explores the difficulties and joys of growing up and learning about ourselves. It shows the good and the ugly moments in my life where I endure growing pains and express true vulnerability. While it's meant to be deeply emotional in some areas, it's also lighthearted in others, in the hopes people are reminded to not take life too seriously. We're always changing and evolving, and we might look back at moments in the past and cringe, but that's the beauty of growing up. We learn the most about ourselves through every experience and relationship we encounter and that's what I wanted to explore in this EP."
Aurora Dream Releases New Single "A New Infinite" (feat. Plini & Simon Grove) to all major platforms!
New Music This Week from Kali Uchis, Burt Baharach and Elvis Costello, Willie Nelson and More
Here are the AllMusic editors' picks for the most noteworthy releases this week. Looking for more? Visit our New Releases page.
[Video] Abyss ft. Slaine & Seti Tzu – The Old Me prod. by The Arcitype
Mississippi Lyrical Lofi Artist Laeland Shares "Love Is Killing U, Vol. 1" EP 
Today. rapper/singer/producer Laeland shares his next EP Love Is Killing U, Vol. 1. The project is the third from the Mississippi-based artist and his first with Nettwerk, following 2018's Heavily Edited Heart, Vol. 1 and 2021's Traveling Alone.
Vancouver Alternative Psych-Rock Band Meltt Releases Dreamy New Single "Another Quiet Sunday (Keep Moving On)"
RUEL RELEASES HIGHLY ANTICIPATED DEBUT ALBUM '4TH WALL'
"I started conceptualizing the album way back in 2020. I'd just come off tour and I was working out of a studio in Bali. It was the first time in ages that I was able to take a moment and look back at all the craziness of the past few years. It felt like my life was a bunch of random scenes in a surreal movie, a bit like that Truman Show feeling we all get where you wonder if your part of some bizarre reality show. That's when I started thinking of the songs on the album like a soundtrack to the human experience," Ruel says.
​​LARRY JUNE & THE ALCHEMIST ANNOUNCE JOINT ALBUM
Kylin Milan Is Looking For Love On Debut Single "Could It Be You"
Singer, songwriter, and model Kylin Milan has released her anthemic debut single "Could It Be You," out now on all DSPs. Co-written and produced by GRAMMY-nominated songwriter and producer Poo Bear (Justin Bieber, Usher, Mariah Carey, Jennifer Lopez), the song highlights Kylin's rapid-fire intonation over layered synths and soft piano chords building up to a dance floor-ready breakdown. Carrying a soaring chorus, the young songstress speaks to the curiosity and wonder of if there is a perfect match out there for her and who they may be.
Cloudchord and Big Gigantic share impressive and radiant new collaborative single, "Keep On Movin"
Israel's NEOLIA Weave World Music Into Explosive Metal With New Self-Titled Album Out May 2023 + Music Video "Blow The Leaves"
Israel's Neolia chooses to float in a space where a balance between nirvana and chaos coexists. They create a wild and mystic energy field with their music by incorporating rock/metal with different elements, mostly from Latin and African music. They are releasing their self-titled debut album this coming May 2023 and plan to tour with it internationally while constantly exploring new creative ways to increase their connection with their audience and supporters.
For Skope: French talent Almero is back on Protocol with deep/melodic progressive "Back Together" (out now)
Bad Sounds Shares New Single "Heart Attacks" Feat. Jake Isaac
Hot on the heels of their Valentine's Day offering "Hard MF 2 Luv," Bad Sounds are making 2023 very much their year. January saw the release of 'More Than I Can Afford'; a superb, catchy offering resonating with many as the UK navigates an impossibly challenging cost of living crisis. The track was warmly received and scooped support from the likes of Clash, Dork, DIY, Ones to Watch and New Music Friday. Back in October, the dynamic duo scooped support from the likes of Radio 1's Jack Saunders, Dork Magazine and Metal Magazine for their debut single "Nu Me Nu Yu" off their forthcoming release Escaping from a Violent Time Vol 3.
Teen power pop band The Laughing Chimes shares new single on Slumberland
Following up on their Zoo Avenue EP, The Laughing Chimes are back with "Arboretum Miles," a sublime single that brings new life into the classic indiepop / power pop of the 80s, 90s and 00s. Labels like Flying Nun, Creation and Sarah are obvious references, but The Laughing Chimes's songs are imbued with a youthful vigor and fresh tunefulness that's readily apparent from the first jangly notes of "Arboretum Miles." Melody and reverb-soaked guitar wraps longingly around lyrics that speak to the universal urge to hide one's feelings out of the fear they will be trampled.
Zito shares debut single + video "Slay" out now!
ANTHEM Releases Second Video/Single, "Snake Eyes;" Crimson & Jet Black Full-Length To See Release This April Via Reaper Entertainment
Leading Japanese heavy metal act, ANTHEM, will release their brand-new studio album, Crimson & Jet Black, via Reaper Entertainment on April 21st, today revealing the record's second single and opening track, "Snake Eyes."
KENNY MASON RETURNS WITH HIS NEW EP "3" — "100 OR NUN" VIDEO FEATURING TONY SHHNOW OUT NOW
JAY WHEELER ESTRENO DOS NUEVOS TEMAS, "TE LA DECICO" Y "FOR YOU"
En medio del éxito que está teniendo con su Emociones World Tour, el cantante Jay Wheeler tomó un espacio para continuar sorprendiendo a la fanaticada con su versatilidad. Y es que hoy, La voz favorita del género urbano anunció el estreno de Te la dedico y For You, sus dos nuevos sencillos y vídeos musicales de manera simultánea.
ANNA GRAVES RELEASES NEW SINGLE "EASY FOR YOU"
Anna Graves, the Minnesota-born singer, songwriter, and multi-instrumentalist who composes with the candor of a late-night conversation where nothing is off the table, is introduced on "Easy For You," her first single via LAVA Records / Island Records, available today on all platforms. Revealing an honesty and vulnerability that seeps through the cracks between dusty acoustic guitar and sparse production like glimmers of light underneath a locked door, "Easy For You" is the first music from her upcoming Lava/Island debut EP, GHOSTLAND.
whiterosemoxie is feeling the "flavors" on new release!
whiterosemoxie is an enigma of sorts; you never know what he's going to do next whether that's sonically or visually. For his latest release, "flavors," he uses his natural charisma and charming rasp to ground the carnival-esque music in reality. moxie uses this moment to flex, rhyming with a palpable grin as he brags about his Burberry coats and burgeoning bankroll."We got flavors on, we got flavors in…this song is still one of my favorites," says whiterosemoxie. "Kaleb took us to church with those chords and then it gets real ignorant. This song is the first song on the HUMAN BEHAVIOR project that you can begin see the lyrical shift towards the more introspective side of things."
New Jen Cloher Album 'I Am The River, The River Is Me' Out Now
Multi-award-winning artist and Milk! Records co-founder Jen Cloher releases their fifth album I Am The River, The River Is Me today via Marathon Artists/ Milk! Records and shares a new video for single "Harakeke." Cloher will also embark on a European tour in June with a run of UK dates.
LORDI Reveals Lyric Video For New Digital Single, "Thing In The Cage;"
Seiran New Single "Yuragi" Ft. WINDRUNNER
The Intemperate Sons Release New Single "Way Back When" via FRAME|WORK
Indie rock band The Intemperate Sons released their new single "Way Back When" to all major platforms! The single is from their highly anticipated new album Game of Keep Away that will be released via FRAME|WORK in 2023. The band is in the early stages of planning a fall run of shows on the west coast.
CHOIR Release New Single "The Shore Roars an Elegy"
CHOIR, the one-human entity cross-nationally from Singapore and Brazil, is preparing to release the new album Songs for a Tarnished World on March 24th, 2023. Composing extreme metal that crosses genres, CHOIR constructs dark ambient realms. Today, the band has revealed the third single from their upcoming opus, "The Shore Roars an Elegy".
PAP CHANEL RELEASES NEW SINGLE "LEFT RIGHT" VIA 4TH & BWAY/DEF JAM RECORDINGS
Referencing today's highly anticipated release Pap shares, "You gotta pay the cost to be the boss! and I never mind letting that be known! While creating this track, my goal was to bring all of my do's and don'ts to life."
Cate Blanchett stars in new Sparks video streaming now
"We met Cate Blanchett in Paris at the César Awards last year," say Ron and Russell Mael, "little knowing that a year later, one of the great actors of our time (and a splendid person!) would graciously consent to lending her bootie-shaking skills to the first video from our new album, 'The Girl Is Crying In Her Latte'. Dreams really do come true. We will sleep well tonight knowing that forever we can say we co-starred in a film with Cate Blanchett!"
Blacklite District Releases Music Video For Revamped Single, "Cold As Ice XL"
TEMPTRESS Release New Doom Album See
The Texas-based heavy trio known as TEMPTRESS have unleashed their debut album See via Metal Assault Records. Bringing immersive atmospheres, heavy distorted guitars, and rock 'n' roll rhythms, TEMPTRESS deliver a dynamic and seductive sound.
CASH MONEY RECORDS SIGNEE SAXKBOY KD DROPS COLLABORATIVE EP 'THE SHOW MUST GO ON' WITH THAT MEXICAN OT
The 9-track collection illuminates the kinetic chemistry between these two buzzing talents who initially linked up to lay down one track. As they did just, the connection took on a life of its on furthermore, culminating in today's joint project release. On "Gucci Rugs," Saxkboy KD devours a bouncy groove with a head-spinning cadence that cuts right through the production, crashing into a lyrical solo as the beat fades to black. Meanwhile, That Mexican OT counters with a laidback verse of his own, adding another dimension to the track. Piano glimmers over 808s on "Pillow Talk" as their verbal volley proves downright captivating. Fittingly, the ride culminates with "Faking." From the jump, Saxkboy gets introspective on the verses without ever sacrificing his signature speed on production laced with keys and guitar. Hinging on unbreakable chemistry, the project affirms Saxkboy KD and That Mexican OT as the next in a long line of powerhouse Southern duos a la OutKast and UGK.
A LIGHT WITHIN Release "Meteoric Fires" Single
A LIGHT WITHIN's immersive new single "Meteoric Fires" is now out on all streaming platforms. This dynamic textural feast of post-metal sees vast soundscapes unleashed accompanied with powerful vocals and roaming guitar-driven rhythms. Delivering an alternative twist with a progressive stance, A LIGHT WITHIN have crafted a magnetic track that is the perfect soundtrack to your day.
DEMI LOVATO RELEASES "STILL ALIVE"
"I couldn't think of a more perfect home for 'Still Alive' than within the Scream universe. I'm a huge fan of the films, so it's an honor to contribute to such an iconic horror franchise," states Demi.
Paul Jacks Releases "Amphibious" Today
"Brand New Shame" was directed by Erin Pollock. Pollock is an American painter, sculptor, photographer and stop-motion animator based in Brooklyn. Her short films celebrate vulnerability, imperfection, and the human capacity for transformation. Clay figures battle their fickle egos and struggle to connect. They suffer physical and emotional imperfections and, like humans, they're in a constant state of transformation. Wielding violence and tenderness, Pollock's figures sculpt one another with each collision of their fragile bodies – blurring the line between destruction and creation. She explores both the cruel and the absurd, while allowing empathy to creep in for tender moments of connection.
J. Stalin Asserts his Status as "The Boss" in Latest 'Prenup 2' Video
In the video, Stalin revisits the streets that raised him, stopping by the local corner store for a bite to eat, as he pays his gratitude forward, embraces the locals, and continues to feed the streets. "The Boss" is the first track from Stalin's new album Prenuptial Agreement 2, and it follows videos for album highlights like "Basic," "To Do List," and "Backwoods."
R. Stevie Moore Releases Video For "I Wanna Sleep", Part of Think Like A Key's DIY Series
TLAK Goes DIY series presents a welcome remastered edition of the original 1978 album Games & Groceries by R. Stevie Moore, the pioneer of home recording and do-it-yourself musical aesthetic. This double album features some of his most imaginative and entertaining writing and recording from this period, making it one of the most popular albums among RSM fans. Its music is diverse, ranging from sunshine pop to new-wave powerpop, while there is also a fair share of novelty tunes and disco/funk satire. Includes one of Moore's best, "Part of the Problem" in its original late 70's form. Since 1968, the pop craftsman has cranked out hundreds of underground album-length recordings and with his catalog exploding across the internet in the 2000s, future generations are now certain to discover him as well. Featuring a proper remaster by Prof. Stoned, this is a great entry point for those who are new to the world of R. Stevie Moore and for fans, this is an overdue release.