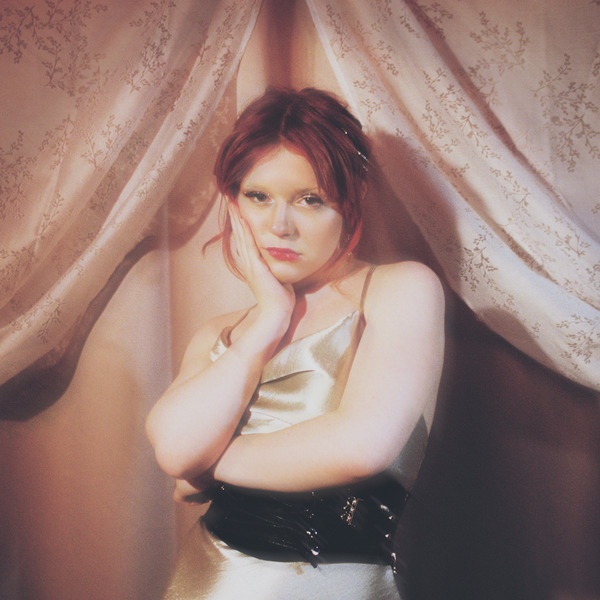 @skopemag news – friday – march 3, 2023 @ 10 am est
@skopemag HQ – http://smarturl.it/skope
Buy & Sell @skopemag Marketplace
https://skopemag.com/category/services
Trim Jeezus – Some IDK (feat. Louie Ray) DJ Pack
Kidnap Shares New Single & Video "Things Change" feat pinkpirate
Speaking about "Things Change", Kidnap says: "pinkpirate's vocals contain so much character that I felt my job was to move out the way wherever possible." Kidnap says. "Woven together with lazy piano and atmospheric production, we offer a warm reflection on the passing of time and the inevitability of change."
MAIYA THE DON DROPS NEW SINGLE "DUSTIES"
Born and raised in Brooklyn, NY, Maiya is known for her big personality and braggy punchlines, with a mission to make everyone feel as confident as she is. Maiya started her career as a makeup artist, but quickly realized her passion for music releasing a few singles that lead to the release of her biggest track to-date "Telfy." The 20-years-old, inspired by artists before her like Jay Z, Drake, Nicki Minaj & Cardi B, is rising to stardom and she plans on being not only one of the top females in rap, but one of the greatest rappers in the game.
SKOPE MAGAZINE x DEATH OF ME – YOUR HEART, THE CASKET – OUT NOW
TREEDEON: Decibel Magazine Premieres "Viking Meditation Song" Video From German Sludge/Noise Rock Trio
As Exile On Mainstream prepares to release New World Hoarder, the third LP from Berlin-based sludge/noise trio TREEDEON, today, Decibel Magazine is hosting an exclusive video premiere of the album's "Viking Meditation Song."
First Watch: Dark rock cathartic storyteller
A child of Baltimore, Lauren grew to embrace the fatalistic spirit of the city in her work and art. With stunningly raw, haunting tones, Lakis is "a breath of fresh air in the music industry, arriving with her own brand of 'delightfully gut-churning shoegaze'" (Flaunt). Authentic and honest lyricism, paired with lush, darkly romantic vibes, her songs are "a refreshing change from today's polite rock…" (Earmilk).
Watch Now: Parker McCollum – "Rest of My Life" (Official Music Video)
Multi-Platinum singer-songwriter Parker McCollum has released the official music video for the intensely personal track "Rest Of My Life," from his MCA Nashville debut, Gold Chain Cowboy. "Rest Of My Life" is directed by Tim Mattia and stars Cameron Cowperthwaite.
Fresh Finds & Sirius XM Favorite // Multi-flavored Indie Pop
Skofee is a rising pop artist based in Los Angeles. Her music is left-of-center while maintaining melodies that satisfy the inner earworm, featuring candid yet affecting lyrics and lush harmonies over decadent tracks.
Inventive Anti-Pop Creative Groupthink Shares New Single "Gray"
Groupthink is taking notes from the indie sleaze movement with their new single "Gray." Always known for blending genres, the new track combines their unforgettable garage rock motifs with the energy of some of his inspirations such as Crystal Castles and MGMT. Groupthink has had a busy 2023 so far; hosting an L.A. rave with The Hellp, opening on tour for their collaborator Kennyhoopla, and being featured in Pigeons and Planes' February list of "Best New Artists." The electrifying new track is part of the upcoming EP Before the Afters which features their last single, "Miss Carolina" featuring Carlie Hanson. Groupthink adds:
BIA IS BACKK!!!! RELEASES NEW SINGLE "SIXTEEN"!
Boston-born and Los Angeles-based multiplatinum global artist, entrepreneur, and style icon BIA returns with a hard-hitting new single entitled "SIXTEEN" out today via Epic Records. Fans will also be able to catch BIA performing her new single during her set at Rolling Loud California this Sunday March 4th in Inglewood, CA at the SOFI Stadium.
BUZZING RAP PHENOMENON MIKE DIMES RELEASES NEW SINGLE "HEAVY METAL"!
ATB recruits Au/Ra and York for uplifting single 'Highs And Lows'
'Highs And Lows' sees ATB's songcraft as strong as ever, integrating the strengths of gifted singer-songwriter Au/Ra and esteemed dance producer York into a progressive house anthem. The track is a moving paean to hedonism, combining ethereal pianos, melodic bass and Au/Ra's elegant vocals. "Need a way to escape / grab my hand now I know just the place", sings Au/Ra in a captivating tribute to the dancefloor.
FRAGMENTED TRANQUILITY Release New Single 'Dreamers Die Alone'
Frameworks drops atmospheric beauty 'Cold'
'Cold' will feature on Frameworks' hotly awaited LP Reflections, which drops on 14th April. Showcasing Frameworks' talent for rich, warm compositions, 'Cold' scatters chopped-up vocal melodies over an atmospheric trip hop beat, draped in blossoming strings and haunting pianos.
Arlissa drops sultry new single 'Hard To Be'
The LA-based, German-British pop singer-songwriter is in imperious form on her latest cut. 'Hard To Be' is a sensitive, intimate, cool and sexy R&B anthem, pairing Arlissa's yearning vocal with soft finger-picked guitar and dreamy atmospherics. "Now the only thing we have is what could have been", the artist laments in a heart-rending refrain. The track's melancholic feel comes courtesy of engrossing production from Baca & Brandn, the duo whose past collaborators include Alina Baraz, Issa Rae, Hope Tala and sky.
Belters Only score another hit with 'My Mind'
Irish superstars Belters Only return with new single 'My Mind', out 3rd March on Polydor Records.
Having already found a raucous reception in clubs and viral success on social media – including 120k plays on Soundcloud – 'My Mind' is a hotly anticipated single and yet another knockout from the Irish DJ duo.
LE YORA drum up album buzz with anthemic 'More Than I Should Know'
Electronica quartet Le Yora are back with 'More Than I Should Know' out on 3rd March, their second single from highly anticipated debut album Labyrinth, due later this year.
LE YORA drum up album buzz with anthemic 'More Than I Should Know'
Electronica quartet Le Yora are back with 'More Than I Should Know' out on 3rd March, their second single from highly anticipated debut album Labyrinth, due later this year.
LE YORA, a new collaboration between four of Berlin's most exciting DJs and producers SOMMA, Jewels, yuma. and MAGNUS, continue a momentous 2023. As well as announcing their upcoming debut album Labyrinth, the quartet recently launched Ascension, their own record label and events brand, along with an acclaimed single of the same name – which has already received over 200k streams.
Hardcore band Torena share crushing new single "Slave No More"
Today California hardcore band Torena has shared "Slave No More", the second single from their upcoming EP, Evil Eyez, set for release March 14th through DAZE. Produced and mixed by Taylor Young (Mindforce, Age of Apocalypse) and mastered by Nick Townsend (Drain, Militarie Gun), the five songs on the EP sound as explosive as its artwork looks. Following lead track "Bleed", "Slave No More" is made for the pit as two-step ready melodies and shouty gang vocals dominate the first half of the song before leading into thick instrumentals.
Boy Deluxe Share "Left Behind" Music Video
REdEFIND Release New Single "This Is Fine" + Official Music Video
REdEFINED released their new single "This Is Fine" along with the official music video. The single is from their EP titled Audio Video Disco due out on April 21st via Godsize Records. In addition, the band will be playing select dates with Ill Nino this spring.
Ya Tosiba share Azerbaijani love song 'Menem' + Baku shot VHS video
Art punk band LAWN CHAIR share new single 'Sunset Heartbreak' + announce new EP
Metalcore group Fragmented Tranquility have released their new online single Dreamers Die Alone on all major digital platforms.
TIDE LINES NEW ALBUM 'AN OCEAN FULL OF ISLANDS' IS OUT NOW
Tide Lines today release their eagerly anticipated new album 'An Ocean Full of Islands' featuring the Radio 2 playlisted single 'Written In The Scars', plus 'These Days' and 'Rivers in the Light'. Next week they embark on a tour of the UK and Ireland, which includes a long sold-out show at Edinburgh's 2800-capacity Usher Hall, as well as their biggest London gig to date at the Electric Ballroom. Also confirmed as headliners at The Gathering Festival, Tide Lines recently announced their biggest ever headline show, a 6,000-capacity big top festival-style show at Glasgow's Queen's Park.
FLAWES SHARE THE NEW SINGLE 'TEARS WON'T SHOW' – WATCH THE VIDEO HERE
'Tears Won't Show' showcases a twist upon Flawes' core sound, their alt-pop roots now darkened with a soulful holler from frontman Josh 'JC' Carruthers, a swaggering bluesy undercurrent and a bombastic, brute-forced beat. Its mood is expressed in its lyrics too, with a simple but uncompromising message: we've tolerated enough, and now we're calling time on your games.
HIGH REEPER: new single "Cold World" available!
Philadelphia proto-metal flagbearers HIGH REEPER unleash their brand new single "Cold World" on all digital streaming platforms today! Dive headfirst into their fiery doom now…
The Delaware-based heavy five-piece delivers an exuberant and frontal brand of proto-doom and stoner metal with epic riffs in abundance, thick grooves and scorching hot vocals. As Doomed & Stoned describes: "High Reeper just keep on reaching higher and higher places with their sound. Their songs have a fiery, dauntless spirit to them, with singer Zach Thomas belting out one soulful, prophetic line after another with grit and conviction."
MAJOR LAZER + MAJOR LEAGUE DJZ RELEASE "DESIGNER" FEATURING JOEBOY
"'Designer' is about feeling fly, rocking designer, being braggadocious, being confident in your skin and shining wherever you are," Joeboy says. "I was in L.A. at Diplo's Malibu mansion and 'Designer' is one of the songs we made. Diplo is a talented producer, and I am happy to be working with him on another track."
DEAD QUIET: new album + single announced on Artoffact Records
Vancouver-based progressive hard rock mercenaries DEAD QUIET share their new single "High Roads", and announce pre-orders for their upcoming album "IV", out June 9th via Artoffact Records!
Not wasting any time disguising itself as anything other than a heavy-hitting classic rock 'n' roll track, "High Roads" marks the second single from the upcoming album "IV". The single takes listeners on a journey with lyrics like "No time like the present/No time for defeat", and is jam-packed with grungy guitars and ripping keyboard riffs.
Housewife Shares New Single "Fuck Around Phase"
Toronto-based indie rock outfit Housewife reveals their new single, "Fuck Around Phase," out today on Hazel Street Records. The new song reunites Fry with frequent co-writer and producer Gabe Simon (Lana Del Rey, Noah Kahan) in Nashville, TN and includes a co-write from fellow singer-songwriter Savana Santos.
NEW SINGLE! The Swedish band Delorian is back after five years of silence: Be Him!
After five years of silence, the Swedish band Delorian returned to the music scene in February with the single En route. The single was noticed, among other things, by the English blog Nordic Music Central: "the whole washes over you – as it should do!". In Belgium, the music blog Concert Monkey wrote that "Delorian are back again with their melodic and elegantly produced sound, with nice echoes of British 80s pop at its best". Before the band's upcoming reunion gig together with Les Big Byrd, the new single Be Him is released today.
Logan Halstead Proves Age Is Just A Number On Hauntingly Honest Debut Album Dark Black Coal
Born in Kentucky and raised in West Virginia, it's no surprise that Halstead draws influence from like-minded peers Tyler Childers and Sturgill Simpson, but he has also found inspiration in the work of Nicholas Jamerson and Cole Chaney. "All these folks mentioned have laid a path and shown that it's okay to be from these parts; we're not so looked down on anymore," says Halstead. The aforementioned contemporaries have given him the ability to be proud of who he is, and that has led him to be a driving force in the scene of young artists from the Appalachian region.
Logan Halstead Was One Of Country Music's Best Kept Secrets, But Now The Secret's Out
Nu-Soul Experimenter Mar Omin Shares Hypnotic New Visual For Beautiful New Single 'When I'm Gone'
dePresno shares tender new single "Emotional Punching Bag"
Norwegian musician dePresno has unveiled his new single "Emotional Punching Bag", the latest taste of a new full length project due for release later this year. Known for his unique depth of voice and lyrical precision, Bjarte dePresno Borthen is both an in-demand songwriter for hire and acclaimed solo artist in his own right with previous seals of approval from publications including i-D, The Line Of Best Fit, CLASH Magazine + more.
Ash Olsen – Low
Coming to you live and direct from the city of angels, Ash Olsen releases her single "Low" with accompanying music video shot on the streets of L.A. The release lands off the back of her recent performance at Europes biggest tastemaker festival Eurosonic, consequently being named as one of ELLE MAGAZINE's Ones To Watch 2023.
Get Ready to Line Dance With Hannah Anders in New Powerhouse Country Single "Southern Free"
Country artist Hannah Anders releases new single "Southern Free." The single is now available on all digital streaming platforms.
Hannah Anders' latest release "Southern Free" is a rip-roaring good time for anyone who likes a good southern anthem. It pulls all the punches and instantly starts out with solid vocal delivery from Anders and a guitar that electrifies you.
Americana collective MORGANWAY share new release 'World Stopped Running'
Award-winning Americana collective Morganway continue their upward trajectory with latest single, 'World Stopped Running', ahead of their UK headline tour this spring and forthcoming new album Back To Zero out May 5th.