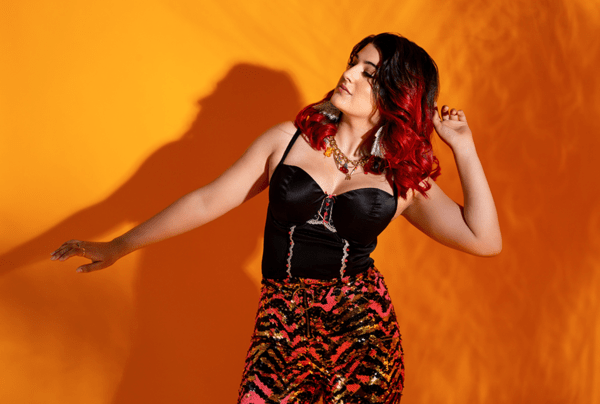 @skopemag news – monday – february 27, 2023 @ 9 pm est
@skopemag HQ – http://smarturl.it/skope
Buy & Sell @skopemag Marketplace
https://skopemag.com/category/services
OUT TODAY: Wes Denzel Drops New Single "Some Know" From Forthcoming Album 'Last Night In Houston'
Wes Denzel is proud to announce his new album Last Night In Houston is due out March 10th. The album is an ode to Houston Rap and the trill era. Aptly titled Last Night In Houston, Wes Denzel's new album is inspired by the city that brought us famed acts like DJ Screw, Mike Jones, Slim Thug, Lil Flip, and more. Along with the announcement, Wes Denzel shares lead single Some Know, a bouncy Hip-Hop song propelled by Denzel's charismatic flow and witty rhymes.
CHVRCHES RELEASE NEW SINGLE 'OVER'
CHVRCHES release new single 'Over,' today via Island Records (US) / EMI (UK). The track, which is accompanied by the music video, is the band's first new music in over a year as the band say goodbye to their acclaimed Screen Violence era. Following a triumphant run of shows in Australia and Asia, the track heralds a new phase for the Glaswegian trio. 'Over' sees them team up with producer-songwriter Oscar Holter (The Weeknd, Charli XCX, Coldplay and BTS) for a soaring, alt-pop anthem that arrives ahead of nine stadium shows in support of Coldplay in Brazil this March.
Obnoxious teams up with Termanology in new video for "Chapo N Gotti"
After raising the bar with Madchild on the critically acclaimed joint album "Mobsters and Monsters", San Diego emcee Obnoxious is back with his new C-Lance produced single "Chapo N Gotti" featuring Termanology. The track is the latest single from Obnoxious forthcoming Suburban Noize debut "Sic Audio", coming later this year.
COUNTRY RAP PHENOMENON JAMIE RAY RELEASES OFFICIAL REMIX OF "COWBOY GANGSTA" FEATURING PEEWEE LONGWAY OUT NOW
"Cowboy Gangsta" receives an infusion of energy from Peeway Longway on the Remix He comes through with a focused and fiery cameo meant to ignite impact, adding yet another dimension to this signature banger from Jamie. Meanwhile, the original "Cowboy Gangsta" remains a fan favorite, posting up 6.7 million Spotify streams and 9.5 million YouTube views on the music video.
SAADI FOUR RELEASES NEW SINGLE AND VIDEO "WABN" VIA STACK OR STARVE RECORDS/DEF JAM RECORDINGS
Vibey, versatile, and visceral, Saadi Four has a story to tell and lots of ways to tell it. For the last few years, the North Philadelphia rhymer has combined expressive vocals with blunt honesty and braggadocio on songs that oscillate between irrepressible passion and ruthless cool. They're anthems for aspirational block-dwellers who know they aren't invincible but can't afford to think otherwise. Over time, those songs have granted the Def Jam signee a flock of fans who come for his music but find an escape. He continues building with "WABN," the icy new single from his Whatever It Takes mixtape.
Bri McKay is no longer on the "Sidelines"
To get to the point, "Sidelines" is a motivational, self-empowerment song I know our generation will resonate with, help them to step off the sidelines, and start living their lives and dreams for themselves!
REMINDER: Kingo Halla's Debut LP 'Empty Hands' OUT NOW
New York City-born singer, songwriter, producer, and multi-instrumentalist Kingo Halla has just released his highly anticipated debut album Empty Hands. Based out of Toronto, Kingo Halla was born Henry Nozuka into a musical family of Japanese-American descent. His passion for vintage instruments, analog gear, and tape machines is reflected in the lush compositions on Empty Hands.
VF7 inicia el 2023 con nuevo tema "Ricota"
Feed Me Elevate's Transient's Debut Single "Higher Than The Sky" With Fuzzy Indie Dance Rework on NIGHTMODE – OUT NOW
The original version picked up press support from DJ Life Mag, The Music Essentials, Find Your Sounds, Vents Magazine. Feed Me debuted on the NIGHTMODE label in 2019 with his progressive-leaning single "Little Space," which is currently nearing 2M streams, and was covered by DJ Times, UKF, Sensei, Conscious Electronic. He has been a vessel for forward-thinking dubstep and electro house (juggling his time with his legendary drum & bass alias Spor), releasing four critically acclaimed albums, in addition to being tapped for remixes by deadmau5, Chris Lake, Nero, Robyn.
Brother Hawk Release Video for "The Dreamer"
"My dad visits me in my dreams. Sometimes in small ways, and sometimes very directly. I always wake up feeling complete when I dream about him," said Brother Hawk guitarist/singer JB Brisendine. "The intro describes mornings at our house. This song was actually a riff from an old band that Sean, James, and I had called Crossbearer. The song was called 'Ocean of Ice', and the opening line of the verse is the same as that song. "Do moments one by one fall into place?" My good friend Richard Spencer wrote that lyric and it was a fun way to pay homage to the original song."
D ThaDon "Hindu" Now On Hard Hitta Nation Records!
Punk Rockers MOORE AVE Won't Settle For "Second Best" In New Single
Moore Ave (formerly, Moore Ave Underground) is a band that takes the punk rock wave of the late 90-00s and turns it into a blend of melodically driven distortion that will have your eardrums yearning for mo(o)re. Community, empathy, and a sense of family are three pillars that Moore Ave has always stood for, and in a world where these qualities are fleeting… What's more punk rock than that?
M. BYRD RELEASES POIGNANT NEW SONG "OUTSIDE OF TOWN"
German-based singer, multi-instrumentalist, and producer M. Byrd releases his new track "Outside Of Town" today with Nettwerk. In his latest effort, M. Byrd finds hope even in stories of sadness. Inspired by a friend who was displaced due to war, "Outside of Town," touches on the struggles of uncertainty and the pain of loss. M. Byrd juxtaposes this with messages of hope heard in the atmospheric guitars and his impassioned vocals yearning for a better future.
Rayner G. ft. Not Stock – "Best Side"
"Best Side" is a song about relationships. It reflects on the effort required to show up as your highest self, and do the work for your partner, in order to continually grow together. The song features rapper and singer Not Stock who is Rayner G.'s real life romantic partner.
Wisconsin's newest metalcore outfit Vacant Voice debut's brand new track
Vacant Voice, the newest quintet from Southeastern Wisconsin, has delivered their first single to the world, titled 'Roscoe's Violent Dreams." The Andreas Magnusson (The Black Dahlia Murder, Born of Osiris, Becoming The Archetype) mixed and mastered track comes after a swift, but efficient, 3 week introduction period in which the band made themselves known online to the world. With broad stacks of guitars, a complimentary ratio of harsh and clean vocals, and savory yet catchy melody, the song is a breath of fresh air in a typically steamed out genre. Touching base on the otherwise taboo topics of aging, dying, and acceptance, the song casts a brand new light on the process of coping with the inevitable. With a touch of vulnerability, exposing the fears in the human condition, and a few helpful references to Vincent Van Gough, what is left is a comforting approach to the final journey we all take. And boy, it sure does have a LOT of energy to it.
Chelito De Castro presenta nuevo proyecto "Sesiones En Vivo"
El aclamado pianista, compositor y productor musical colombiano Chelito de Castro, lanza su nuevo proyecto que lleva por nombre "Sesiones En Vivo", una serie de videos en donde se hace un homenaje a la historia musical de Joe Arroyo, con quien Chelito tuvo la oportunidad de grabar muchos exitos, entre los cuales se destacan: "La Rebelión", "En Barranquilla Me Quedo", "Pal' Bailador", entre otros tantos que le han dado la vuelta al mundo.
Music Submission: Emilee Rose
Bold, daring and impossible to ignore. Emily Zaletel, better known as Emilee Rose, is an emerging solo artist currently making her mark on the country music scene. Her music is highly accessible to all — with a dreamy western sound that effortlessly displays emotion and storytelling in a relatable and unique way. Emilee's captivating anthems have been touching the hearts of many for some time now. The rapidly rising Nashville based star loves to tell stories and relate to others through her music, using life as her biggest inspiration.
Krumbsnatcha & Cuban Pete – Checkmate [Audio]
Krumbsnatcha and Cuban Pete using chess as a metaphor for life. Having just featured on Cuban Pete and BoFaat Teamwork video from upcoming album The Year of The Rabbit … Checkmate. Judah The Prince preparing to release Iron Lion of Zion as tribute to Bob Marley… Checkmate. Krumbsnatcha and Cuban Pete Mic Assault collaboration album in the works… Checkmate.
NEW video clip for AGARWAEN ("Lobotomy" out from upcoming "Channel: Lunacy" album)
GOSFORTH – 1st Single Premiere And Pre-Order
New sub label of Odium Records – Underground Kvlt Records, recently signed a contract with Italian, cult band GOSFORTH who are back after 17 years with a new album "Scourge of Dark Dominion".
A few days ago was a premiere of the first single "Luciferian Gnosis". You can listen to it at:
MONTANA SHARP DROPS THEATRIC ROCK TRACK 'SOMETHING WICKED'
Putting a modern spin on the symbolism of wickedness and villainy in her accompanying music video for 'Something Wicked', this new track is an enticing blend of empowerment and soulful temptations. Drawing inspiration from the likes of Evanescence, Paramore, Halestorm and Dorothy, aka Montana's "hardcore queens of heavy music", 'Something Wicked' puts a sensuous and heavier spin on Montana's perpetually slick releases.
Gaither Music Group, Arista/Legacy Recordings and The Estate of Whitney E. HoustonUnveil 'He Can Use Me,' from Whitney Houston Gospel Album
"He Can Use Me" is a stunning early gospel recording by a then 17-year-old Whitney. This 1981 recording reveals how even at an early age, she could sing with emotional conviction, vocal power, range and dexterity — all hallmarks of what she would bring to her later recordings. The song is the second release from I Go to the Rock: The Gospel Music of Whitney Houston, following the premiere earlier this month of "Testimony," another gospel recording by Whitney.
Ruth Koleva's New Single Is Her Most Irresistible Track To Date
One would be hard pressed to find a pop singer who can shape cultural conversations like Ruth Koleva. A hero amongst the LGBTQ+ crowd, she has redefined what is possible for an ambitious young woman from the heart of Eastern Europe. And while she has been rapturously praised by the likes of Mark Ronson and many other celebrities, it is her ability to connect with everyday people that has made her one of the defining voices of her generation.
Pop newcomer PENELOPE ROBIN offers tribal reggaeton-rock in "ANIMAL"
A gritty, bass-heavy blend of reggaeton-rock inspired by Penelope's Latin roots, Penelope's mellifluous vocals in "Animal" explore the ferocious journey of escaping toxicity, be it a person, situation or relationship.
MAG ELECTRIC Release Their New Single/video "THORN IN MY SIDE"
MAG ELECTRIC release their new single/video "THORN IN MY SIDE". Mag Electric plays music that can best be described as hard rock with a healthy dose of psychedelic influence. "Thorn In My Side" garners all of those motions put into place by a distinct bass and drum drive. The vocals were undeniably written and sung to fit the jam. This is a complete work formed with overtures of classic and psych rock. With their second release, it is time to give Mag Electric their due. "Thorn In My Side" is set to bring the rock loud and proud!
Indie-Rocker Abby Nissenbaum Releases New EP 'Unreliable Narrator', Shares New Single 'Shelly Johnson'
Recorded between Los Angeles and Nashville (at the famed Sound Emporium Studios), with production credits split between Riley Geare (Unknown Mortal Orchestra, Caroline Rose) and Matt Qualls (Blvck Hippie, Speck Joliet), the EP showcases Abby's wide reaching variety of genres encompassing elements of alternative-pop, folk and even subtle electronics within her infectious indie-rock sound. Three singles from the album were released in 2022, including the critically acclaimed, macabre, slow rocker 'Funeral Processional', featuring trombone from YouTube's most-subscribed brass artist and Stranger Things music director, Christopher Bill.
INVICTA Unleash New Single With Lyric Video
Invicta unleash their latest single "The Mornings Light" with lyric video from their highly anticipated upcoming album Triumph And Torment. Check out the video here on the Sublevel Records YouTube channel: