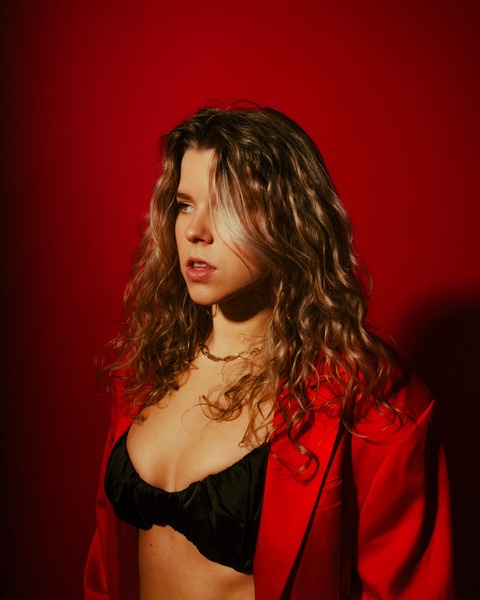 @skopemag news – friday – february 24, 2023 @ 4 pm est
@skopemag HQ – http://smarturl.it/skope
Buy & Sell @skopemag Marketplace
https://skopemag.com/category/services
Gina Birch (The Raincoats) unveils debut solo album "I Play My Bass Loud"
I Play My Bass Loud has already drawn significant praise, including a lengthy feature in the New York Times, which states that "Birch sings, writes and plays bass like someone who cannot help but be herself, and her distinct, sometimes contradictory personality oozes out of every track." The adulation hardly stopped there – MOJO called the album "a shining example of the music geek's revenge" in their review, and BrooklynVegan hailed it as "a real statement of purpose."
Slaves to Humanity Release Anthemic New Single "BULLY" TODAY!
"From a very young age, I was constantly bullied and attacked by kids who weren't like me. They would push me around and even beat me when I was around. Bullying was just something that I grew up with, just like many other kids at young ages.That's where the inspiration for 'Bully' came from, and this song is a 'fuck you' to all the people who think it's okay to treat others poorly," says the band's vocalist Aidan Amini.
ELEGANT WEAPONS UNLEASH NEW MUSIC VIDEO FOR "BLIND LEADING THE BLIND,"FROM FORTHCOMING HORNS FOR A HALO ALBUM
Samsara New Single "Fade Away"
"'Fade Away' is a song that hits home for a lot of people, especially members of this band. In today's world everyone would rather suffer in silence than be open with struggling with mental health. This song captures that, it's okay to suffer, it's okay to not be okay, and most importantly it's okay to be open with what's going on mentally. There's always someone willing to listen and unloading your thoughts and struggles is the easiest way to overcome those challenges. Don't be afraid, you're not alone and we all struggle. That's our message to the world with this song." – Billy Arviso
Chad Tepper Shares New Single "Rockstar Dreams Like Tommy Lee"
A bombastic entertainer at heart, LA-based Chad Tepper channels rock n' roll icons in his dynamic performances by combining his flair for theatrics and passion for captivating audiences. Today, he shares the brand new single, "Rockstar Dreams Like Tommy Lee," lending his pop-punk and alt-rock influences to this idol-worshipping anthem.
Manitoba's The Cage in your Head confronts suicide with the haunting "In The Rain" Single
Dave Rowntree Shares Animated Video For "1000 Miles"
City and Colour aka Dallas Green releases video for new single 'Fucked It Up'…
Godsmack 'Lighting Up The Sky' Out NOW
Alongside the release, the band shares the music video for "Soul On Fire" directed by Sully Erna and shot at Studio Lab in Derry, NH.
JONAS BROTHERS ARE BACK WITH SOARING NEW SINGLE "WINGS" TODAY
The new song is released alongside the official music video featuring actress and self-proclaimed Jonas Brothers fan Haley Lu Richardson [White Lotus]. Shot in Las Vegas and directed by Josh Rimmey and Zach Williams, the feel-good video includes an impromptu hotel room dance party and surprise cameo by the Jonas Brothers themselves.
The Parlor Release "Serpentine" on 2/24
"Serpentine" precedes The Parlor's upcoming album 'You Are Love And I Am You,' a psychedelic dream-pop production about the ecstatic realizations associated with what some call the mystical experience, or unitive consciousness, or loving presence. Releasing on May 19th.
Walk Like A Boss w/ REYA's New Single "attention" !!
With Chilean heritage, Reya is originally from Norway but grew up in Spain, resulting in her rich, multicultural upbringing being a key ingredient to her unique style and sound. Her roots play a huge role in her story, with the artist having recently rebranded after previously creating music under a different name.
SIENA ROOT Presents "Dusty Roads" Music Video
NIALL HORAN SHARES MUSIC VIDEO FOR NEW SINGLE "HEAVEN"
Seattle's baroque pop group Tomten shares new single "Mind How You Go"
Rich Amiri Gets it "Poppin" w/ Lil Tecca, Announces 'EVOLUTION' Project
With the respect of his peers, co-signs from heavy hitters like Internet Money and Lil Tecca, and a fast-growing fanbase, Rich Amiri prepares to rise to mainstream recognition. Stay tuned for much more from the rising star in the near future.
MUSIC ICON & GLOBAL SUPERSTAR LIL WAYNE DROPS NEW SINGLE & VIDEO "KANT NOBODY" FEAT. DMX
HALSEY RELEASES "DIE 4 ME"
HOLYROLLER Shares New Video For "Atheist Prayer"
Conjuring up a psychedelic storm of heavy stoner rock, Swimming Witches is the debut headbanging, riff blazing record from HOLYROLLER. The quartet's new offering delivers full-throttle groove rhythms, soaring vocals and a dynamic rock 'n' roll edge. North Carolina's HOLYROLLER will release their album Swimming Witches on vinyl via Black Doomba Records March 10th, 2023. Today, the band has released a new video for "Atheist Prayer".
Bella White announces new album 'Among Other Things' out April 21st
Noizu and Westend Fire Up the Ignition With Peak-Time Tech House Collab "Push to Start" ft. No/Me on Insomniac Records – OUT NOW
Westend has dropped two singles "Life Of Sin" and "Moderation (At Night)" and his 4-track 'Clubble' EP, becoming one of the best selling tech house artists on Beatport in the process. He's slated to perform at EDC Mexico and Tecate Pal Norte (Monterrey). No/Me's recent single "Consistent" was featured in the official FIFA soundtrack, racking up nearly 3M streams.
CASH MONEY RECORDS SIGNEE SAXKBOY KD ALONGSIDE THAT MEXICAN OT RELEASE NEW SINGLE "JUST TALKING"
Over a pounding baseline trap beat, Saxkboy KD perfects a delivery made to feel his budding dominance on the Rap scene. That Mexican OT adds a hard-hitting flare as the two rising rappers play off one another with effortless ease. With a project coming out next week, Saxkboy KD plans to reach another level. Keep an eye on the Texas trailer-blazer as he continues to rise.
ESQ – New Video "Everybody Got Something"
Sager says about, "Everybody Got Something", "Everyone's always got something to say, but it would really be nicer if we didn't hear from anyone. It's about the commercialization of everything – scammers taking advantage of people's financial, spiritual and everyday wants and needs. From politicians, investment advisors and even religious leaders, they're out for themselves and pretending to advocate for everyday people trying to get by in their everyday struggles and in life."
Grant Summerland Shares Music Video via chorus.fm | 'Unnatural History' EP Out Now
A return after three years of silence, Grant Summerland's Unnatural History EP, the second release from the California musician, marks a reintroduction to the Grant Summerland project. Written and performed entirely by Grant and recorded in Portland with newcomer producer Joel Lane, the 5-track project pays homage to the past 30 years of indie rock and punk music. Influences range from artists such as Mitski, Phoebe Bridgers, and IDLES to artists such as Cymbals Eat Guitars, Weezer, and Prince Daddy & The Hyena. A combination of anthems and introspective ballads, the EP seeks to build and expand on key themes seen in Grant's debut 2020 release Bigfoot Museum – namely growing up in the contemporary world and facing the passage of time head on. This EP comes as Grant, along with his Portland, OR based live band Grant & The Summerlands, aims to take the next step on their musical journey by expanding their live show repertoire with a DIY west coast scheduled for Spring 2023.
Stream the new album from post-punk / no-wave drummer Andrew Becker aka Human Potential (ex-Medications / Screens)
After his previous release, I'm Glad You're Alive, went silver in Melanesia, Becker spent several years recklessly celebrating the album's unlikely success, indulging in a daily regimen of heavy Myristicin ingestion leaving him with an unshakable predilection for listening only to Jay and the Americans' Belgian imports, Voice Farm vocal outtakes and Nexda's "657."
Una letra poderosa, un artista sin igual, Joonti presenta "Tu gato"
Joonti, el joven boricua que se ha convertido en una poderosa fuerza dentro de la industria urbana, presenta su nuevo sencillo "Tu gato", el mismo se estrena con su video oficial y está disponible desde hoy en todas las plataformas digitales.
DEF JAM RECORDINGS NEW SIGNEE GENIA RELEASES HER DEBUT SINGLE & VIDEO "INTRODUCING"
Singer/Songwriter Genia and newest Def Jam Recordings signee releases her debut single "Introducing" today. To showcase her range, Genia released five different versions of "Introducing" – A Capella, Sped Up, Slowed Down, and an Instrumental outside of the original. She also revealed a new music video for the single.
Metalcore Band Preacher Releases Official Music Video for New Single "Dystopia"
Metalcore band Preacher released their new single "Dystopia" to all major platforms via Daeth Records/TLG/INgrooves on February 17, 2023. The single is from their forthcoming EP, Blur. Today, the band released the official music video for the single.
Auris Presents Announces Heatwave Music Festival 2023 Lineup
Today Auris Presents, Chicago's leading force in live music events, has announced the lineup for the second edition of its creative paradise, Heatwave Music Festival. After a successful debut in 2022, Heatwave will return to Chicago this June 10-11 at its new home on the iconic lakefront of Northerly Island to further cement its status as the city's newest immersive art and music gem, built on a foundation of experiential art and world-class electronic music.
REdEFIND Release New Single "This Is Fine" + Official Music Video; New EP 'Audio Video Disco' Drops April 21st via Godsize Records
REdEFINED released their new single "This Is Fine" along with the official music video. The single is from their EP titled Audio Video Disco due out on April 21st via Godsize Records. In addition, the band will be playing select dates with Ill Nino this spring.
TERZO: Darkwave/Drone Duo Unveils New Video/Single; Eponymous Debut To See Release April 21st Via Icons Creating Evil Art
TERZO, the new duo featuring alternative pop/rock artists Billie Lindahl and Karl Clinton, today unveil their new single, "Cymbeline." The rousing track comes by way of the band's self-titled, debut full-length, set for release on April 21st via Icons Creating Evil Art.
Jupiter Hollow's "Distant Shadow" Is a Breathtaking Journey Of Progressive Rock
Jupiter Hollow is rock music taken to a whole new level. Led by the fearless Grant MacKenzie and Kenny Parry, this powerhouse duo and live quartet featuring John-Ryan Godfrey and Nathaniel Reynolds-Welsh have been making waves in Canada since 2015 with their unique brand of progressive rock.
OUT TODAY: Megan Brickwood's Sophomore EP 'Fifth Mile'
Today, the rising musician, singer, and songstress Megan Brickwood is absolutely thrilled to release her beautiful sophomore EP Fifth Mile.
Kenzo Balla Calls Open Season in "Opp Huntin'" Video
With his cold, calculated approach and his rapid-fire flow, Kenzo Balla is an apex predator behind the mic. Returning to put his enemies on notice, the Bronx native shares his latest spine-chilling video single, "Opp Huntin'." Backed by an eerie instrumental that flips a children's choir sample into a booming drill beat, Kenzo lets the opposition know he's running up the score until the mercy rule goes into effect: "N****s keep dissing and making these tracks/But they never put on, that's a fact."
THE 40 THIEVES Unleash Their Powerful Modern Rock With New Single 'Unconditional'
Get ready to experience the ultimate musical journey with this talented and dynamic band, as The 40 Thieves, drops their new single "Unconditional". This single track also features an acoustic live version, showcasing the diverse range of the band's musical prowess.
American Reggae Pioneer Kevin Kinsella Releases New Album 'At Imperial Sound, Volume 1'
Kinsella's version of "All Time" – a John Brown's Body classic that he penned long ago – is one of the standouts on the record.
"This song is celebrating its 25th anniversary. It is the title track of John Brown's Body first release, which has gone on to be a historic contribution to the U.S. Reggae movement.
Written in response to my father's death, it speaks to ideas of eternity and multi-universes where new life is constantly brought forth," explains Kevin.
Lane Smith Releases New Video for "I Can't Sleep"
Lane Smith is releasing his new music video today in support of his latest single, "I Can't Sleep." Lane's joined in the video by Western Influencer Elva May, who plays Lane's girlfriend. Elva May is part of the western content house, "Tac House" and they're helping Lane launch the video with an exclusive premiere party from the "Tac House".
PHILADELPHIA RAPPER SHEEDTS SIGNS TO GREAT DAY RECORDS + DROPS VIDEO
Philadelphia up-and-coming rapper, Sheedts has signed to Great Day Records, the recently launched label from Baroline Diaz in partnership with Todd Moscowitz's Santa Anna and Alamo Records. To celebrate the signing, the 18-year-old has released a video for "Rockin' & Rollin'", a standout from his recently released project 5lve, a stunning debut full of emotionally charged stories from life on the streets.