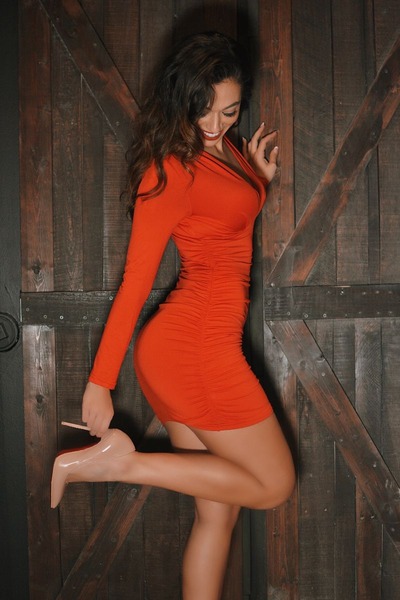 @skopemag news – wednesday – february 8, 2023 @ 3 pm est
@skopemag HQ – http://smarturl.it/skope
Sell Your Services and/or Products on the @skopemag Marketplace
TEN TONNES announces second LP 'Dancing, Alone' + shares lead track 'Monday Morning'
Since releasing his self-titled debut album via Warner Bros, Ten Tonnes – aka Ethan Barnett – has undergone a multitude of changes both in his life and in his music. The four years between the debut record and its follow-up, served as a recalibration for the songwriter. He went independent, moved out of London, started therapy, focused on the introverted part of his brain, and has returned with a mature and majestic second album about reflection, growing up and carving a different path for himself.
DJANGO DJANGO — Announce New Album: 'Off Planet' Out 16 June || + Listen To Lead Single Feat. Self Esteem Now
The fifth full-length studio album from the UK four-piece was conceptualised by Django Django co-founder and powerhouse Dave Maclean, buzzing on ufology as "a way to go beyond", to bring new voices, new rhythms, new experimentation into play, and effectively to deconstruct the band's identity.
Lucifer in the Sky with Diamonds by Death Cult Electric – Music video is out today!
Reminder: Sam Redmore drops the dancefloor equation: jazz + dance = 'Jazzdance'
Sam Redmore made 2022 his own, serving up slice after slice of eclectic funky goodness from his debut album 'Universal Vibrations', a release packed full of quality global grooves to light up any dancefloor, carnival or party.
After garnering early support for his remixes from the likes of Gilles Peterson, Quantic, Nightmares On Wax, The Nextmen, Lauren Laverne, Danny Krivit and
Craig Charles, Sam's crafting of soul-drenched takes on classic cuts have gained an army of fans eagerly awaiting every new re-work.
NEW SINGLE: Waters Of March start anew with "Blue Lilacs", eponymous EP out this April
Today, musical collective Waters of March are thrilled to share "Blue Lilacs", the first single from their upcoming eponymous EP, due for release on April 7th, 2023 via Darkhan.
MERLOCK Release New Single & Video "Where No One Goes"
Rising Swedish pop act shy martin reveals details of her debut album 'late night thoughts' – set for release on May 19
Speaking about the new single, shy explains, "I don't even know what genre it is, and I don't know what inspired it. It felt like a song that just happened. It felt different from other things I've written and that's what made it interesting to me."
You'll Fall Madly in Love with Sabrina Ponte's New Single "Head Over Heels"
Country-pop artist Sabrina Ponte releases new single "Head Over Heels." The single is now available on all digital streaming platforms. Miss Music City 2023, Sabrina Ponte, releases her latest country-pop single, "Head Over Heels."
Daughter Share "Party" Ahead of Album
Today, Daughter share new single 'Party' from their upcoming album Stereo Mind Game, out on 7 April on Glassnote Records. The release is the second outing from the new record, following the recently released single 'Be On Your Way', a longing but resilient song about a romantic connection across the Atlantic. Returning with their first studio album for seven years, Stereo Mind Game is a new chapter for Daughter, the trio of Elena Tonra, Igor Haefeli and Remi Aguilella.
OUT TODAY: Expressive Electronic Producer PLEEG Releases 'Still Friends' (FFO: Kaskade, Justin Caruso, and Felix Cartal.)
Post-club dream pop three-piece Emmecosta return with new single + video 'Effort'
Darius Rucker's Riverfront Revival Music Festival Returns to Charleston: October 7-8, 2023
Three-time GRAMMY Award-winner Darius Rucker and SRE Entertainment are thrilled to announce the return of breakout music festival Riverfront Revival to North Charleston's beautiful Riverfront Park on Saturday, October 7 and Sunday, October 8, 2023.
"This family-friendly music and cultural festival featured food, community, and all things Lowcountry in a vibrant celebration of local pride and music," enthused Destination Luxury of 2022's inaugural event, noting "the exuberant response from festival attendees."
Moreish Idols Share New Single via Speedy Wunderground
South London's Moreish Idols arrived fully-formed last year with the absurdist smarts of "Speedboat" and the contorted thrill of "Hangar", two highlights from a debut EP for Speedy Wunderground, Float, that saw international support from the likes of Stereogum, The FADER, NME, BBC 6 Music and more.
CHIIILD UNVEILS LATEST TRACK "ANTIDOTE" – NEW ALBUM 'BETTER LUCK IN THE NEXT LIFE' OUT MARCH 3
Chiiild has continued to release compelling and introspective records, and "Antidote" is no exception. This latest release is complete with rich layers of heartfelt vocals and an undeniable sense of sincerity that puts listeners at the heart of Chiiild's carefully crafted world.
Indigo De Souza announces new album "All Of This Will End" + shares new single / video "Younger & Dumber" | 28th April via Saddle Creek
Elijah Kessler & Toro y Moi share "Zeiss"/Kessler announces LIGHTSPEED on Company Records
"Elijah's voice and taste caught my attention immediately and I knew I wanted to make an album together," says Bear. "We recorded this album in Oakland at my studio within multiple sessions over the course of 4 years. His ability to channel multiple genres at once is something I'm constantly baffled and motivated by."
LOVE IS IN THE (OPEN) AIR AT WEMBLEY PARK'S FREE VALENTINE'S DAY CANDLELIGHT CONCERT FEATURING THE RPO
This Valentine's Day, Wembley Park will be hosting Romance & Doughnuts, an intimate, free-to-attend candlelight concert beneath Wembley Stadium's iconic arch, the perfect activity for a memorable Valentine's Day evening.
The one-off event will take place on Tuesday 14th February 2023 6.30pm-7.30pm, at Wembley Park's new bandstand, the Sound Shell, located on Olympic Way within the spectacular frame of the iconic Wembley Stadium arch.
Radiohead's Philip Selway Shares New Single "Strange Dance" / Album Out Feb 24 via Bella Union
Philip Selway releases his much-anticipated new album, Strange Dance, on February 24 via Bella Union. Having previously shared videos for the singles "Check For Signs Of Life" and "Picking Up Pieces", Selway today shares the atmospheric title track from the album. Commenting on the track Selway says: "Strange Dance had a very long gestation as a song. In its original form, it was the first piece from the album to be written, over 20 years ago. It was also the last song to be completed on the album, with the lyric taking shape in the final recording session. The strange dance I write about refers to the contortions we all perform as we try to balance seemingly irreconcilable elements of our lives, and the relationships that help us navigate this uncertainty."
GORILLAZ: ACTION-PACKED NEW VIDEO FOR 'SILENT RUNNING ft. Adeleye Omotayo' OUT NOW
A R I Z O N A RETURNS WITH "MOVING ON" + SIGNS TO FUELED BY RAMEN
POISON RUIN Sign To Relapse
OF THE SUN Release Lyric Video For New Single "Pattern Rebirth"
Symphonic Metal Outfit NACHTMUSE Announce New EP Darker Skies, Reveal First Single
NACHTMUSE, is preparing to unveil a new powerful symphonic offering. The forthcoming EP, Darker Skies, is due out April 7th, 2023. Alluring and compelling, NACHTMUSE's distinctive take on symphonic metal delivers a dynamic and immersive sound. To celebreate the announcement, the band has revealed the first single "The Warning."
Commenting on the track, Geoff Hodsman shares: "This song is my message of unity for normal everyday people – we are not each others' enemies. No matter what nationality, race, sexual or political preference. If there is someone we should have suspicions about, it is the ones who are writing the rules and the narratives that are influencing our lives."
Out Today: HOOGENBOOM Shares Scathing "Shame On Us" | Debut Album Out 2/10
D4VD UNVEILS HIGHLY-ANTICIPATED NEW SONG "PLACEBO EFFECT"
The moody track hears d4vd share an experience of unrequited love set to ambient mournful instrumentals as he realizes that what he felt was just a placebo effect of the real thing.
Leah Marie Mason Takes Us to Church in Music Video for Prophetic Single "Holy Water"
Leah Marie Mason's visuals for her new single "Holy Water" are understated and washed in deep darkness, a departure from her previous sweet, nostalgic depictions of the girl next door that have endeared her to hundreds of thousands of listeners. The edge Mason showcases in the black-and-white video drips in lace and distaste for a Godly man that is secretly wicked.
Rum Buffalo // new music video (London indie rock)