The Little Rock, Arkansas-based singer, songwriter and multi-instrumentalist released her new single, "I Love You Most" on February 7th, 2023.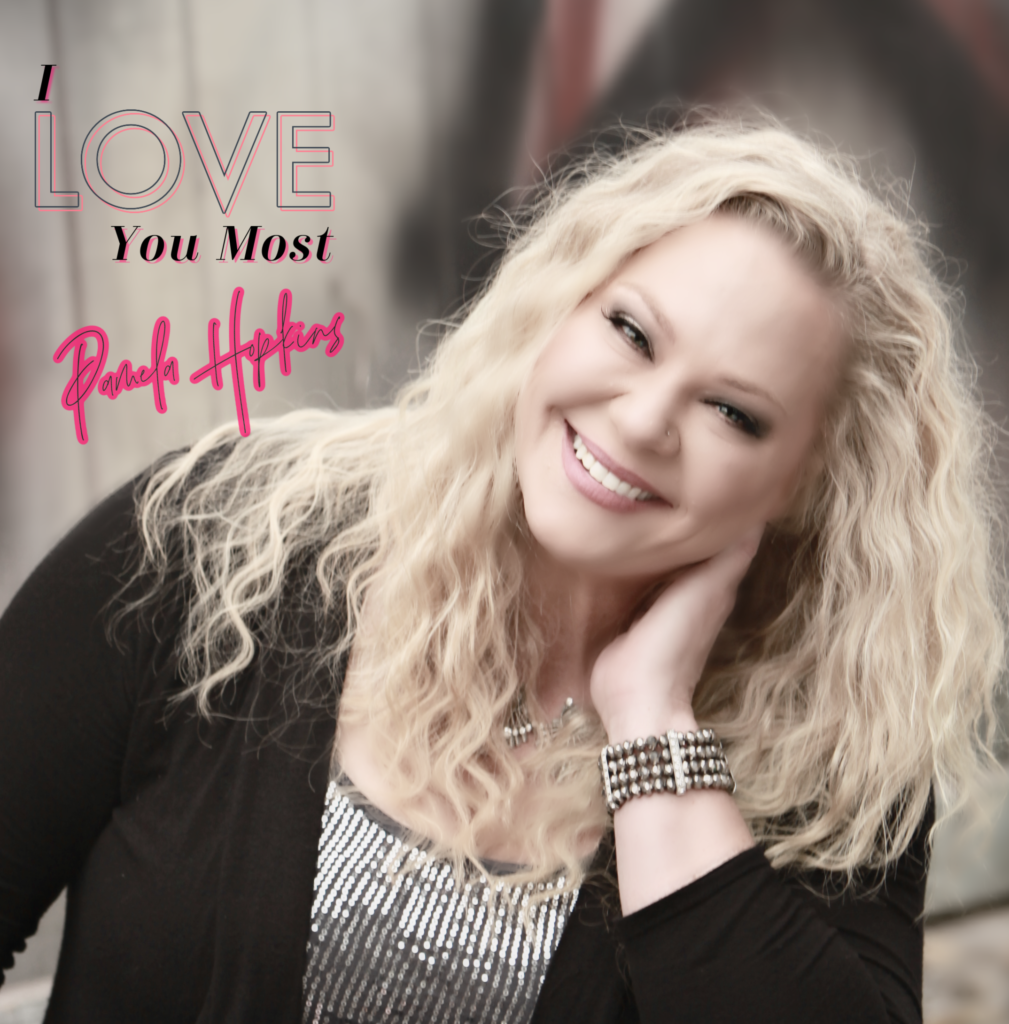 With five #1 international iTunes songs and over 1.5 Million Spotify streams to her credit, Pamela Hopkins has released her latest single, "I Love You Most."  The track, written by Hopkins and Dave Lenahan, is a love song to her fans. Released on February 7th, 2023, it's out just in time for Valentine's Day.
Pamela says, "About a year ago, Dave and I got together over a zoom call and discussed an idea I had about a love song called, "I Love You Most." We tossed around things about being in love and what "they" say about it. So, this creation of a love song was born that day, in about 2 hours.  I'm a hopeless romantic, and writing "I Love You Most," just brought me so much joy!"
Listen to "I Love You Most" at https://open.spotify.com/album/63r5RAaM5bwsRXEXWnz5vy?si=bmjNrYCNRuyxgLQBSNBRcQ
"I Love You Most" was recorded with Kenny Royster (owner of Direct Image Studio, in Nashville, TN) and his studio musicians including:
Jon Conley- Guitar (lead guitar player for Kenny Chesney); Dane Bryant- Keys (writing and arranged Olivia Newton John's Vegas Shows, records with Clint Black and other Nashville Artists);; John Willis-Guitar (played on Luke Bryan, Kenny Chesney, Gary Allen, and other Nashville artist's songs/albums);  Dave Francis- Bass (played on Luke Combs album–"This One's For You"…and many other Nashville Artists); Nick Buda – Drums (Played on Taylor Swift's first 5 multi-platinum albums, has also played for Dolly Parton, Martina McBride and many other famous artists);  Tania Hancheroff–Background vocals (sings background for Lynda Carter, Sheryl Crow, Carrie Underwood, and many more–and she toured with Rascal Flats in 2015).
ABOUT PAMELA HOPKINS: Little Rock, Arkansas native Pamela Hopkins is a powerhouse singer, songwriter, and multi-instrumentalist. Hopkins has topped the international iTunes sales charts 5 times. Her music videos have received accolades at film festivals around the globe. Pamela is a Josie Music Awards winner, an Independent Music Network Awards Winner, and a three-time 2022 Arkansas Country Music Awards nominee. Pamela regularly performs in piano bars, Norwegian Cruise Ships and clubs across the US. She recently performed for US troops in Alaska, Guam, Japan and more. Pamela is sponsored by Skrewball Peanut Butter Whiskey. More details about Pamela Hopkins and her discography can be seen at http://www.pamelahopkinsmusic.com.