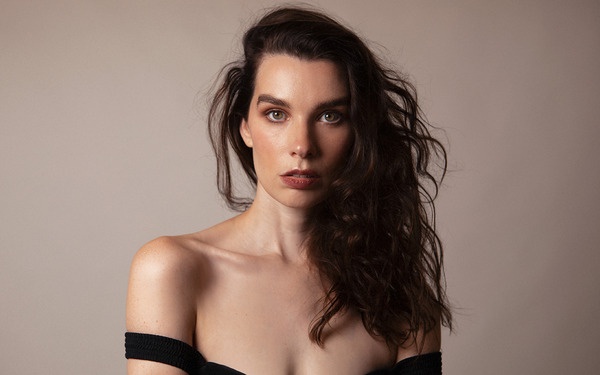 @skopemag news – tuesday – february 7, 2023 @ 8 am est
@skopemag HQ – http://smarturl.it/skope
Sell Your Services and/or Products on the @skopemag Marketplace
Grace Woodroofe returns with stunning single 'Beginning'
The return of Perth-born, Melbourne-based songwriter and performer Grace Woodroofe, is one in a long journey of reclamation and empowerment. With her first single in eight years, fittingly titled 'Beginning', Woodroofe presents herself in her purest form: open, honest and ready to thrive.
'Beginning', while serving as an introduction to some, is a beautiful reintroduction to a talented songwriter and musician, who listeners will be hearing much more of as 2023 continues to roll out.
MEGAZILLION Reveals Trippy, Official Music Video for "Sheep Of Doom" off of New Album, 'Triple Phoenix'! For Fans Of: Sonic Youth, The Flaming Lips, Dinosaur Jr., Radiohead
Baltimore, MD based Alternative Rock artist and multi-instrumentalist MEGAZILLION has released the surreal, official music video for his single "Sheep of Doom." Shot by "Mike," Triple Phoenix was recorded and mixed at The Hot Box in Baltimore by MEGAZILLION himself.
TikTok Congratulates Lizzo, Sam & Kim, Muni Long, and All 2023 GRAMMY Winners
The GRAMMY Awards are music's biggest night, an opportunity for fans across the globe to honor and celebrate the best and brightest in music today. Last night's ceremony was also a big night for TikTok, as so many of the community's favorite artists joined the hallowed ranks of GRAMMY winners!
One of the night's big winners was Lizzo, the self-proclaimed "Queen of TikTok," who took home Record Of The Year for her megahit "About Damn Time" (over 4.1M video creations). The magnetic superstar provided some of the show's best moments, with her gospel-inflected performance of "Special" and her empowering acceptance speech that preached the positivity and authenticity that makes her a TikTok community favorite.
LIEFORM Demand We Pay For Our 'Crimes'
Lieform's debut album, Crimes, is a new-age concept album discussing the various crimes we as people commit against each other and even ourselves. There are songs that discuss loss and hurt from crimes we commit during relationships. Some discuss the opioid epidemic, while others shed light on our military servicemen and women who struggle with Post-Traumatic Stress Disorders; both of which are crimes being committed through policy or inaction by the very systems we promote to keep us safe and healthy.
ANITA SQUEEZE NEW SINGLE- PRESS RELEASE
Anita Squeeze, the up-and-coming indie-rock band, has made a name for themselves with their memorable songs, energetic live shows, and stylish image. Recently listed in Music Connection Magazine's top 100 unsigned bands in the nation, they continue to captivate audiences with their unique sound and powerful performances. Their latest single, "Don't Let Your Lovin' Go Bad," showcases their musical prowess and solidifies their place as a rising stars in the indie rock scene. With such a strong track record, it's obvious why fans and industry professionals alike are excited about Anita Squeeze. Take a listen to "Don't Let Your Lovin' Go Bad," now, and don't miss the opportunity to see Anita Squeeze in action and experience their powerful sound for yourself.
Lola Vain – New Single "Merry Go Round"
Lola Vain has a new single, "Merry Go Round" coming your way February 10, 2023. The Phoenix, AZ. and Nashville, TN. based rockers have been busy racking up over 50k Spotify plays and more than 134k YouTube plays on their most recent release, "Dirty Filthy Crazy".
GIANT PANDA GUERILLA DUB SQUAD PUTS THE EMPHASIS ON "SQUAD"
"It's exciting to work with talented people outside the strict structure of a band," says bassist/singer James Searl of Giant Panda Guerilla Dub Squad (GPGDS). That statement rang true during the creation of their diverse new album Love In Time, which comes out April 7th via Easy Star Records. Influenced by the need for more social and personal connection during the pandemic, GPGDS wanted to lean into the "squad" in their name by working and collaborating with artists outside of their tight knit circle.
Taxi Ride – New Single from Indie Pop artist Adi Shaham
Adi Shaham's album LOVERS is her most exposed work to date. After breaking up with her partner of ten years Adi wrote each song from the album about a different man, whom Adi went out with and left some kind of insight or mark on her. The album was co-produced with Hip hop artist Mr. Aiio lazer.
AJET 2F RELEASES DEBUT SINGLE 'RIDE WITH 1'
Already gaining attention through a freestyle that went viral on TikTok hitting over 1 million views, with 1 million streams on Spotify (before being taken down) and 500,000 streams on Soundcloud, Ajet 2F will now release 'Ride With 1' as his official debut single.
The Faux Faux's (Faith Vern from PINS) new single relaunches the Drowned in Sound Singles Club
Today, Faith Vern, lead singer of notorious Manchester punk band PINS, has shared new single 'Cold Hearted Woman'. The single, a swaggering and smoky number, marks the launch of her new solo project, The Faux Faux, as well as the relaunch of the Drowned in Sound Singles Club.
Post-Thrash Metal project Primatron releases the powerful and progressive new single "One More Usurper"
The name Primatron came about while reading technology news in a newspaper. The interdependence between man and machine, which became increasingly clear as he recorded the EP, gave him the idea of thinking of a name that would reflect a certain angst with this process of becoming less and less autonomous in relation to technology.