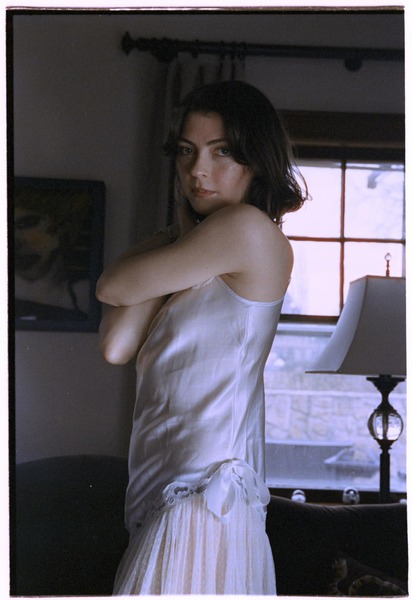 @skopemag news – wednesday – february 1, 2023 @ 3 pm est
@skopemag HQ – http://smarturl.it/skope
@skopemag Menu – https://skopemag.com/2022/07/11/skopemag-editorial-services-the-menu
BREAKOUT ARTIST RACHEL CHINOURIRI RELEASES VULNERABLE NEW SONG "MAYBE I'M LONELY"
Of the track, Chinouriri said: "I wrote this from the perspective of not knowing what I want. When you are in a long term relationship and know nothing else, it's hard navigating the dating world. It's about how I don't want a relationship, but struggle to not attach feelings to more casual situations. Do I like you or do I like the idea of you? Am I crushing on you or do I enjoy having companionship? Do I actually like you or do I fear being alone? I hope other people know the feeling because I have struggled with it recently, but I'm getting better."
BEYONCÉ RETURNS TO THE GLOBAL STAGE FOR RENAISSANCE WORLD TOUR
The 2023 tour, produced by Parkwood Entertainment, and promoted by Live Nation, kicks off on May 10, 2023, at Friends Arena in Stockholm, SE, making stops throughout Europe in Cardiff, Edinburgh, Sunderland, Paris, London, Marseille, Amsterdam, Warsaw and more. The tour then continues across North America with shows in Toronto, Chicago, East Rutherford, Atlanta, Las Vegas, Los Angeles, Houston and more.
Jen Cloher Shares New Single And Video "My Witch"
DEBBY FRIDAY Shares Official Video For "I GOT IT," A New Single/Video From GOOD LUCK, Her Forthcoming Album
VINSON ANNOUNCES 'SOFTSWEETRADICAL' EP
Today, Detroit native and Los Angeles-based singer-rapper-producer Vinson announces his debut EP SoftSweetRadical, out March 3 via Wichita Recordings, alongside the project's first track "SUNROOF", and the accompanying official music video — watch here. Luscious and sun-drenched, "SUNROOF" boasts about the bright side of Southern California-living. Vinson might be new to the city, but he's not new to the scene: "Slick thoughts and office talks done got me here," he sings sweetly. Vinson carries himself with confidence, with vocals that effortlessly ebb and flow, channeling the likes of R&B heroes D'Angelo and Maxwell, while producers Timo and Harriet Brown deliver a smooth baseline and a shiny guitar solo. The video for "SUNROOF", shrouded in deep yellow hues and directed by Mike Harris, sets an equally warm scene. Against a backdrop of fur coats, stripper poles, and the west coast's hilly terrain, Vinson proves that he's not just singing about California dreaming—he's living it.
ANNA SHOEMAKER CAPTIVATES ON INTOXICATING NEW SINGLE, "HOLLY"—WATCH HERE
Today, indie-pop starlet Anna Shoemaker has released her spellbinding new single, "Holly" via +1 Records– her first track this year. "Holly" arrives following a string of highly-praised releases and Anna's 2022 full-length Everything is Fine (I'm Only on Fire).
Alt-indie pop artist RIZ LA VIE announces debut LP 'Haven' + shares single "FYP" | Tour starts on 2/9
With Haven, his forthcoming debut studio album, RIZ LA VIE expands on the vibrant sonic world he's built with previous releases, but this time, shares more of himself with his fans. Experimenting with new production elements and blending genres, LA VIE pushes boundaries like never before, culminating in his most realized, ambitious work to date. Over 15 tracks, LA VIE embarks on a search for a sense of safety and security, both internally and externally–within himself, in his relationships, community, environment, and in the world at large. "The album," explains LA VIE, "reflects my journey facing the struggles of trying to find a home in a city like New York, during a recession and eventually having to move to another city like Los Angeles. It showcases the ups and downs of forming new connections, and the impact of losing some friends temporarily and some permanently, both for the better and for the worse."
La Luz's Shana Cleveland shares new single and video for "A Ghost" | New album "Manzanita" out March 10th via Hardly Art
VISION DEPRIVED: Italian death metallers to release debut album "Self Elevating, Deep Inside The Void" in March
Born from the twisted mind of Carlo Altobelli, producer and sound engineer at the Toxic Basement Studio (Cripple Bastards, Insanity Alert, Black Oath, Raw Power, Ekpyrosis, …), the band mixes early 90's American gloomy metal with grim and dystopian imagery all captured at his iconic studio. And if for some reason the music won't speak enough for itself, then the amazing artwork by Francesca Vecchio will further clarify what music and words won't.
BLACKWÜLF: stream new album "Thieves & Liars" in full
Oakland-based stoner and heavy metal merchants BLACKWÜLF present their fourth studio album "Thieves & Liars" in its entirety, ahead of its official release this February 3rd on Ripple Music.
BLACK ORCHID EMPIRE Reveals New Album, Shares New Song + Music Video
Tennis unlock "Forbidden Doors"; new album out Feb 10
Acclaimed indie-pop duo Tennis have shared "Forbidden Doors," the third single from their highly anticipated sixth studio album, Pollen, arriving this month via their own Mutually Detrimental label on Friday, February 10, 2023. Pre-orders are available now.
"Sonically, Forbidden Doors filled out something essential that was missing from the record. I took my time writing lyrics that fit the world without altering it. The music gave me a sense of driving away from something. Patrick and I have done a lot of that– trading one city skyline for another, releasing something to make room for what's next."
Niall the dog whisperer
Leeds based newcomer Niall Summerton balances existential ponderings with a blissful indie-folk sound on debut album 'What Am I Made Of', juxtaposing themes of mortality, grief and anxiety with exquisitely crafted earworms.
DR. DRE'S MAGNUM OPUS 'THE CHRONIC' CELEBRATES ITS 30TH ANNIVERSARY WITH FEBRUARY 1ST RETURN TO STREAMING SERVICES VIA INTERSCOPE RECORDS, THE ALBUM'S ORIGINAL DISTRIBUTOR
Legendary 7X GRAMMY and Emmy Award-winning artist/producer Dr. Dre celebrates the 30th anniversary of his magnum opus, The Chronic by announcing the album will be re-released by its original distributor, Interscope Records which worked The Chronic in 1992 via its relationship with Death Row Records. The Chronic, which is not currently available on streaming services, will again be available to fans on all major DSPs today, February 1, 2023. The re-release of the acclaimed work will be accompanied by a special Chronic merch collection which will be available on www.interscope.com.
ELLIE GOULDING RELEASES NEW SINGLE 'LIKE A SAVIOUR'LISTEN HERE
With a pulsating bassline juxtaposed with the 80s tinged synths, new single 'Like A Saviour' sees Ellie once again deliver a high energy pop smash. The accompanying video, directed by Joe Connor with choreography by Daniel Alwell, features Ellie and a cohort of backing dancers stranded in a desert – a landscape they must battle against as the song reaches its epic crescendo finish.
New Video: Hurricane On Saturn Unveils Official Visualizer for "Pollute The Mainstream"
Kepi Ghoulie Premieres First Single "Happy When It Rains" With New Noise Magazine
"Ramones In Love" take those classic Ramones love ballads with their unforgettable melodies and reimagines them with a new shine by adding features like keyboards, horns, and more! This album is available on 12″ neon pink vinyl, CD, and cassette.
Bridal Party Share New Single + Teaser Video for "Baby Anymore" via Range Magazine | 'Cool Down' LP Out Feb. 15
"I broke our favorite dishes to pieces / tried to put them back together with glue." The first lines from "Baby Anymore" the latest single from art pop quintet Bridal Party, symbolize the rifts that arise in a romantic partnership when certain things are left unsaid. The track has a 90's avant-pop vibe that precludes a modern indie pop sound.
Bridal Party Make Space For Better Loving With "Baby Anymore" 
Alternative Industrial Outfit GLDN Drops NSFW New Single & Video "Hole"
Industrial punk newcomer GLDN is back with more new music! The new, NSFW single "Hole" follows the release of their debut EP, First Blood and remix album Hemophilia. "Hole" descends further into the murky shadows and twisted imagination of GLDN mastermind, Nicholas Golden.
Golden comments: ""HOLE is a song about despair. It's an exploration of how it feels to be at your lowest and know that there's no way out. Once you're in that darkness long enough, it can become almost comforting. You start to see the beauty in the pain. And in the end, there's a sort of acceptance that you will never be the person you were again. In that acceptance, there is freedom to be someone new."