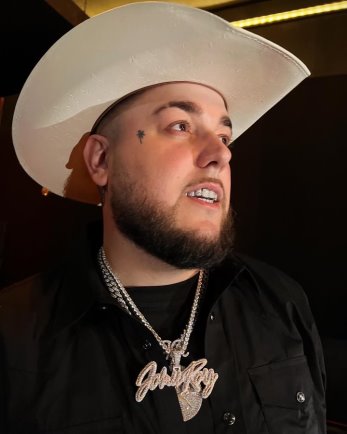 @skopemag news – friday – january 27, 2023 @ 5 pm est
@skopemag HQ – http://smarturl.it/skope
@skopemag Menu – https://skopemag.com/2022/07/11/skopemag-editorial-services-the-menu
PARAVI RELEASES NEW SINGLE "BROKEN ENGLISH"
Speaking on the single, Paravi says, ""Broken English" is about growing up as a child of immigrants and watching the gut-wrenching reality of how immigrants are treated in this world come to fruition from an age that should be too young for that. It's watching their accent get heckled, it's seeing them being treated as "dumb", knowing that their counterparts are getting promoted instead of them because they are "easier to understand". It's about every excuse that this version of America can sometimes make in an effort to ensure that no immigrant feels at home or accepted. But the thing is, this is still their home. That's what this story is about. Regardless, this is still your home."
Grammy-nominated Musician: Black girl maturation new single
"What good is freedom if you don't really feel free? Black girlhood maturation brings a range of evocative contradictory experiences," confides Hoyes, and "in 'Mood (Liberation Walk)' we express the sudden sensation of a girl jumping/jumped into puberty, roped into a new emotional reality, physicality and societal positionality. As explored in the music video, she jumps through the portals of her own design right until the street lights flicker. Jumping is tied to shared childhood experiences, embodies connectivity and the chasmic leaps of growth in the Black womanly experience." The music video is directed by Candice Hoyes who is a mixed media artist.
Aryia brings sexy back to pop-punk on new single "Sugar, I'm Going Down"
On October 13th, 2022, Aryia wrote in a Tweet "My new song "Losers" (not out yet) is gonna go viral on TikTok remember this tweet." Fast forward to now and the song has been heard over 18 million times on the platform. Tongue-in-cheek in the best way, Aryia's blend of bubblegum and sex-filled punk songs shine on his new EP, Viral, out today on Velocity Records. Along with it comes a juicy, slasher film in the video for single "Sugar, I'm Going Down," starring Aryia and influencer Essie B (itbabyessie). The song's raunchy lyrics are coated by sugary vocals and infectious guitar lines, crafted to get stuck in your head.
SWAVY RETURNS WITH "OUT OF LINE", HIS NEW VIDEO SINGLE
Catch MY LIFE WITH THE THRILL KILL KULT Live on Spring 2023, EVIL EYE TOUR with Special Guests ADULT. & KANGA!
In celebration of 36 years, MY LIFE WITH THE THRILL KILL KULT will hit the road this Spring after a four year hiatus. The "Evil Eye Tour" kicks off May 14th, 2023 at the Nile Theater in Mesa, AZ. The set list for the 14-date western US tour will focus heavily on the band's early career on both the Wax Trax and Interscope record labels (1987 – 1997). Joining TKK as direct support will be Detroit's avant-garde electronic duo ADULT. and underground pop purveyor KANGA completes the bill.
Stallone & Weathers (Precyce Politix & K-Hill) – Gloves In The Summer [Video]
Psycho Hill Premieres "Memories" at Outburn Today
"'Memories' is a song that I've been wanting to write ever since my grandfather passed in 2017. He was a really big inspiration to me growing up, living in the same house as him my whole life.
He was truly a second father to me & the song speaks volumes on my memories throughout the good & the bad. Just how I wanted to be like him and reflecting back on memories that will never be forgotten." – Johnny Iadevaio
Outburn writes "Psycho Hill have found the perfect symbiotic combination to take 2023 by the THROAT!!!"
Exclusive Premiere: Metalcore and Post-Hardcore band PSYCHO HILL's New Single and Video "Memories"
Cat Clyde Unveils "Papa Took My Totems" Single/Video via Wonderland | LP out Feb 17
Cat Clyde Unveils New Single "Papa Took My Totems" From Down Rounder LP Out Feb. 17th – Watch The Video HERE
The Murder Capital's Gigi's Recovery Is The #1 Album In Ireland
The Murder Capital's second album, Gigi's Recovery is currently the #1 album in the band's native Ireland, on both the main and indie charts. The album is also #16 in the UK charts, their highest chart position yet. Gigi's Recovery recently received a perfect score in The Guardian who said "at their best, which is often on Gigi's Recovery, the Murder Capital combine muscular drama and skeletal grace with a confidence that Radiohead would be proud of." Gigi's Recovery is available on CD, in several LP editions, and digitally –
Sawyer Fredericks to Release New EP, The Golden Tree, on February 24, 2023
The songs explore themes of toxic masculinity, the danger of comparison, and an autobiographical song that touches on the beauty and struggle of growing up on a farm. Written in Sawyer's "free-range folk" style, the addition of dobro and strings adds a deeper emotional resonance to his acoustic sound.
NEW MUSIC: Giant Panda Guerilla Dub Squad Releases New Single "Chants"
"It's exciting to work with talented people outside the strict structure of a band," says bassist/singer James Searl of Giant Panda Guerilla Dub Squad (GPGDS). That statement rang true during the creation of their diverse new album Love In Time, which comes out April 7th via Easy Star Records. Influenced by the need for more social and personal connection during the pandemic, GPGDS wanted to lean into the "squad" in their name by working and collaborating with artists outside of their tight knit circle. Their powerful first single "Chants" exemplifies the approach with the help of legendary vocalist Clinton Fearon (of Gladiators fame) and Ghanaian atenteben player Dela Botri.
For Skope: Protocol's veteran DØBER teams up with Crime Zcene for house gem "Come Over." Out now on Nicky Romero's label
MBNel Shares an Uplifting Message from Overseas in "Don't Say" Video
GLU Announces Debut EP and Releases "MY DEMONS" ft. Sarah Barthel
SAM SMITH'S NEW ALBUM, GLORIA, IS OUT TODAY ALONG WITH VIDEO FOR "I'M NOT HERE TO MAKE FRIENDS"
Matt B Announces New Afrobeats EP 'ALKEBULAN' Out Spring 2023 Featuring GRAMMY Nominated Hit "Gimme Love"
Global R&B artist and GRAMMY nominee Matt B has announced his highly anticipated forthcoming EP, ALKEBULAN, out this spring via Vitae Records. The release pays homage to his African ancestry, using the ancient name of the Motherland as the EPs title. ALKEBULAN further taps into the Afrobeats soundscape the singer has so brilliantly captured with his recent releases and is the first of many exciting projects under his belt as he gears up for his biggest year yet.
SleazyWorld Go Returns With Heater "Robbers & Villains"
Armani White and Vevo release "NO MISTAKES."
New Music This Week from Ava Max, King Tuff, Kimbra, Sam Smith and More.
New Releases for January 27, 2023 – Here are the AllMusic editors' picks for the most noteworthy releases this week. Looking for more? Visit our New Releases page.
Lil Yachty Traverses Previous Lanes With 'Let's Start Here.' & Premieres Video "sAy sOMETHINg"
For Skope: HÜMAN's 1st single ever – cinematic and complex style debuts on Alok's label, ft. Tudor (out now)
APOLLO Launches Deathcore Take On The Classic Tale Of Dante In "A Divine Comedy"
Apollo is the solo side project of one Kyle Prusky who brought in the expertise of Adrian Parcioaga to create an enthusiastic, heavy, and memorable concept EP revolving around the classic story of Dante and his descent into hell. "A Divine Comedy" takes the listener on a cathartic journey through breakdowns, growls, and aggressive riffs. Prusky shares his thoughts on the release:
SINthetik Messiah Drops TikTok-Inspired Version Of Sam Smith's "Unholy"
COUNTRY RAP PHENOMENON JAMIE RAY EXPANDS COUNTRY TRAP WITH NEW DELUXE EDITION OUT TODAY
Kevin Kinsella Releases New Single "GET IT"
Reggae pioneer Kevin Kinsella has released the next single from his new record 'At Imperial Sound, Volume 1', due out February 24th, 2023 via Regime Music Group. "GET IT" is the last of five singles to come out before the full album drops, following "TAKE A LOOK", "NOT TOO LATE", and Dub versions "TAKE A DUB" and "NOT TOO LATE TO DUB". Listeners can check out each of the five singles across all streaming platforms now.
MBNel Trots Around The Globe in "Don't Say" Video
His first new song of the New Year, "Don't Say" arrives on the road to Started In The South, the Stockton, CA native's next EP. Arriving during a period of sustained growth from Nel, the new EP finds him reflecting on his success and paying homage to the streets that raised him. The "south" in the EP's title refers to its position at the bottom of the map–Nel started at the bottom, but he's quickly emerging from his circumstances off the strength of his authentic anthems.
Finnish Rockers STANDING CREW release first single BURN IN HELL (LIKE ME) with new front man!
FOREVER, FOR NOW RELEASE FIERY NEW SINGLE,"IF YOU THINK THIS HAS A HAPPY ENDING, YOU HAVEN'T BEEN PAYING ATTENTION"
Texas-based, metal outfit Forever, For Now has released their latest single "If You Think This Has A Happy Ending, You Haven't Been Paying Attention" (IYTTHAHEYHBPA). "IYTTHAHEYHBPA" is the second single from the group's two-track EP Overthroned, which also features the titular track that shares the name of their latest EP.
Tearing Up Shares "Said Something" Video
Skope: Cat Clyde new single, LP out Feb 17
Partially inspired by her Indigenous Métis heritage, "Papa Took My Totems" finds Clyde reflecting on the ravaging effects of colonialism, the state of the environment, and masculine-dominated society at large. This is the latest cut from her brand new studio album Down Rounder, due out February 17 on her own Second Prize Records.
Elminate and PEEKABOO Conjure Brain-Twisting Dubstep on "Quickness" Collab for Bassrush Records – OUT NOW
Eliminate has an upcoming show with Excision at 1stBANK (Broomfield), and wrapped up a run of festivals at Lost Lands, Nocturnal Wonderland, Paradise Blue. Peekaboo is finishing up his headlining Fall tour with 16 dates across the US including stops at Moonrise, Red Rocks, Nocturnal Wonderland, Electric Zoo. Past Radio support from BBC Radio 1, Sirius XM, Alison Wonderland – Radio Wonderland, Illenium – Phoenix Radio.