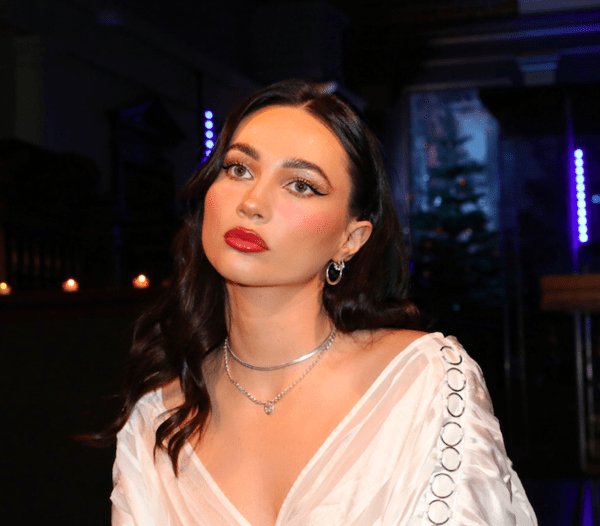 @skopemag news – thursday – january 26, 2023 @ 12 pm est
@skopemag HQ – http://smarturl.it/skope
@skopemag Menu – https://skopemag.com/2022/07/11/skopemag-editorial-services-the-menu
Out Today Ryan Hicks' "Kaleidoscope" Calls for Unity
Ryan Hicks is a singer-songwriter, multi-instrumentalist, and producer from Regina, Saskatchewan. He cites Ron Sexsmith, Father John Misty, and David Bowie as influences for his melodic, cinematic, alt-pop music; as if Paul McCartney, Brian Wilson, and Fleet Foxes made music for David Lynch.
In anticipation of his fourth studio album, Experience, dropping on March 24th, Hicks shares a message of hope: "My dream is that like the kaleidoscope, all people can come together and see how beautiful the world is with all of our differences together.
SONIKKU Debuts "Enter The Chat" Featuring R&B Singer BAYLI, Out Now via Bella Union
Following from last year's dance-floor focused EP MOLG, SONIKKU returns to pop, teaming up with NYC based R&B singer BAYLI. Inspired by early Cassie singles, "Enter The Chat" fuses hip-hop with SONIKKU's signature sound design.
Mary Middlefield's new single "This Ones For You" out now
The Switzerland-based singer, songwriter, and composer Mary Middlefield is thrilled to share her new single "This Ones For You" and announce her forthcoming debut album Thank You, Alexander, due out on March 3, 2023.
Joe Samba Releases Official Music Video for "Boomer Economy"
Marcos Leal of III NINO Joins Swim The Current on Their New Release "We Are Not The Same"
Indie rock duo BED SIGNS announces new album + shares first single – LISTEN
The Charlotte, NC indie duo Bed Signs are excited to announce that their upcoming full-length album Silver Lining Breakdown will be released on March 24, 2023. To mark the occasion, the duo have shared their first single from the album called "Veronica Ruse" along with a music video that was created using AI artwork.
Lauren Morrow Makes Her Long-Awaited Full-Length Debut with "People Talk" – Out March 31
In the short few years since Lauren Morrow branched out from her more-than-a-decade-long role as the frontwoman of The Whiskey Gentry, her solo career has taken her above and beyond what was ever imagined—from being listed "Best of" in the pages of Rolling Stone and Garden & Gun to performing on television sets nationwide on PBS. And surprisingly, Morrow has done it all without ever putting out a full-length album. That is, until now. March 31st will see the release of People Talk, a collection of ten songs that Morrow says "truly reflect who I am as a person and the sounds I've been waiting to explore for my entire career."
DAGON DESTROYER Featured in Cinematic Drum Playthrough of "The Fight Within" by SOCIETY 1
Last week, SOCIETY 1's new single and music video for "The Fight Within" was released, and they've just shared a cinematic drum playthrough video featuring DAGON DESTROYER!
The music video is directed by LORD ZANE and produced by Dagon Destroyer.
DAWN OF EXISTENCE Announce New Album "Ancient Arts"
Emerging blackened melodic death metal duo DAWN OF EXISTENCE is rising from the underground to release their new album, Ancient Arts. A ritualistic experience that explores themes of the occult, cosmology, history, fantasy, and the paranormal, Ancient Arts will carry you through the mists of the unknown and show you the eldritch sights from beyond the veil. The project serves as a testament in duality: as vicious and violent as it is elegant and melodic.
Deeski & Lil Zay Osama Share Street Stories on "Seen It All"
Lil Durk and Only The Family have made a name for themselves by delivering sinister street stories straight out of Chicago. Today, OTF shares the video for "Seen It All," a highlight from their recently released compilation mixtape Loyal Bros 2. Featuring Deeski and Lil Zay Osama, the track is backed by hypnotically fast-paced piano arpeggios and thumping drums. The two rappers deliver nonstop, cut-throat bars, establishing their prowess in the Chicago streets: "We gon' risk it all, for my dog, you gon' get stuffed in coffins." Lil Zay Osama taunts his competition on his cold-hearted verse: "My opps be on fan shit, ah ha, you on a mission." In the video, the menacing duo slides with their crew throughout the city, hitting their crib, the strip club, and the streets.
New Video: Pawz One & Evolve "Write Of Passage"
Pawz One & Evolve released the third music video off their album "Random Act Of Violence" today. The video is for track titled "Write Of Passage" and features FredEx who also produced it. The video is shot and edited by Mighty Muds.
The album was released on March 25th 2022, and available on digital stores, vinyl and CD. The duo's album is chock-full of grimy bars over bangin' beats for the head-nodders.
Method Man x JoJo Pellegrino "Smoke" (Animated VIDEO) / "Vintage" Album Out Now
JJP does it again and this time he's brought along fellow Staten Island legend, Wu-Tang Clan anchorman Method Man to put things back in perspective. "Smoke" produced by Short Fyuz is an uptempo melodic yet aggressive production which wound up being the perfect setting for these two legendary lyricists to go bizerk with the bars! Sure to be a classic, "Smoke" is a must listen to head banger featured on the new Jojo Pellegrino album entitled "Vintage"
C M Talkington Announces New LP, Shares "Two Steps" Single ft. Renée Zellweger + Lyric Video via Rolling Stone
Today marks the announcement of C M Talkington's latest work, an LP entitled Texas Radio, due March 17, 2023 via Birs Recordings. To kick off the record cycle, he has shared the record's first single, "Two Steps," featuring vocals from Renée Zellweger.
Maraschino shares new single "Angelface" via Post-Punk
In the mid-80s, Maraschino might be the spunky Susan, desperately seeking love in a loveless town or the carefree Nikki Finn (from Who's That Girl?), accused of murdering her boyfriend but somehow finding a rollicking adventure out of it. Actually, Madonna is a good place to start with Maraschino, the brainchild of Piper Durabo, the bloodied but unbowed LA cult figure—think Eve Babitz with a synthesizer—whose music weaves the strange tales of an unfiltered outsider popstar arch-hero in the midst of societal collapse.
Dreamy Synth-Pop Artist Maraschino Debuts Romantic new Single "Angelface"
TOMMY B unleashes "Come Off It" featuring FRISCO ahead of his highly anticipated album
Essex born rapper Tommy B kicks off 2023 with a raw collaboration featuring Boy Better Know veteran Frisco. The track entitled "Come Off It" combines Tommy's heavy conviction with Frisco's timelessly gritty sound, together the two have already set this year's tone for the ever-growing UK sound, displaying clean delivery and seamless cohesion.
SKOPE MAGAZINE – Mimi Barks
We have more brilliance coming from Mimi Barks today The Doom Trap icon has dropped the official music video for her single SAW which featured on her staggering debut mixtape 'DEADGIRL' at the end of last year.
Faith Marie: set to release "Alleyways" January 25th
Singer-Songwriter Faith Marie, who is set to release her single "Alleyways," on January 25th. Written by Faith, "Alleyways" is about a pivotal point in one's transition into adulthood. She elaborates "I realized in order to grow, I had to let go of other people's ideas of me and explore the parts of myself I was afraid to address and take responsibility for my trauma and healing." The synth and guitar heavy sounds, paired with ominous echoes of different musical elements and vocals, is meant to represent the drive needed to walk into the unknown while still facing the unease of what you'll find in the process.
Zebrahead's new EP II will be released 
The Orange County, CA-based zebrahead continue to bring their genre-jumping blend with their new song "Middle Seat Blues" mixing devil-may-care grooves, with their signature brand of punk and metal fusion.
zebrahead is vocalist/rapper Ali Tabatabaee, vocalist/guitarist Adrian Estrella, bassist Ben Osmundson, drummer Ed Udhus, and guitarist Dan Palmer.
Newcastle's Callum Pitt announce his debut album 'In The Balance' with new single 'I Feel a God and Devil in This Room'
ION adds Dan Shake, Saoirse, Madam X, Anz, DJ Boring, Tim Reaper plus more
Adding to an already-strong roster of incredible DJs, ION add 26 artists known for their risk-taking flair behind the decks and are sure to create a wealth of memorable moments for our 2023 edition. The programming allows performers to stretch their limits, often playing multiple sets across the week set against the stunning backdrop of Dhërmi, a quaint coastal town on the Albanian Riviera. ION is not just a music festival but a destination holiday experience unto itself, with a parallel focus on mindfulness, cultural discovery and community. ION is a collective experience worth sharing, it offers tickets holders the chance to extend the summer, soaking up some last rays and world-class electronic music in the process running from 6th-13th September. DJs and punters alike are encouraged to become properly acquainted with Dhërmi, soaking up its unique atmosphere that includes outstanding fresh food and drink, numerous forms of wellness activities, breathtaking natural surroundings and so much more.
AVA LILY Drops Stunning Live Performance Video of New Single 'NOBODY BREAKS MY HEART LIKE I DO'
Newcomer Ava Lily has today unveiled a live performance video of recent release 'Nobody Breaks My Heart Like I Do'. The stunning live version was recorded in the grand backdrop of St John's Church, Hoxton and was produced by Max Bandicoot (GOOT Studio) – watch/listen here.
The singer-songwriter's latest offering is a gorgeously vulnerable, stripped-down track showcasing her flawless falsetto and an ability to write delicate melodies with undeniable sophistication. Ava Lily's songwriting prowess sees her bare all on 'Nobody Breaks My Heart Like I Do', which explores the personal theme of self-destruction.
GHOST SHARE NEW SINGLE "SPILLWAYS (FT. JOE ELLIOTT of DEF LEPPARD)"
Look what you've done to this rock n roll clown… Today – January 26th – Ghost's "Spillways" has undergone a transfiguration to include guest vocals from rock legend and avowed Ghost fan Joe Elliott of Def Leppard. To hear this new facet of this "sweetly constructed rock tune" (The New York Times) from Ghost's American Music Award-winning IMPERA, which charted at #2 in the UK Album Charts, go to –
CERBÈRE: stream debut album in full now!
French blackened doom and sludge metallers CERBÈRE premiere their earth-shatteringly heavy debut album "Cendre" in its entirety ahead of its official release this Friday on French label Chien Noir. Get crushed in a blink of an eye.
Yung Pre Shares New Single "Underdog"
Yung Pre is a rising rapper from Lexington, Kentucky, who has been making waves in the hip-hop scene with his distinctive sound and relatable lyrics. With a goal to be the biggest artist in his area, he's been working tirelessly to forge his own lane and make a name for himself. And his hard work is paying off – he gained over 500,000 streams in 2022, a testament to his growing popularity, which he looks set to build on further in 2023, starting with the release of new single "Underdog".
Tigercub share new video for "The Perfume Of Decay"
UK rock trio Tigercub share new video
RVSHVD: Hit Different Single & Video Out Today
VIDEO: KETY FUSCO manipulates her harp in cinematic '2072' visual
NEW MUSIC: Artistic House DJ Florian Picasso Releases 'Ay Papi' (FFO: Tchami and Malaa.)
KLEE Project Release New Single "Running Out Of Time"
Italian southern/hard-rock act KLEE Project has revealed the new single "Running Out Of Time", out now in all digital platforms. With a solid line-up (Roberto Sterpetti – guitars and voice, Chicco Gussoni – guitars, Lorenzo Poli – bass, Daniele Iacono – drums, with american songwriter Jessie Galante at lyrics), the new track was recorded and mixed at Memphis Studio in Rome by Roberto Sterpetti, mastering at Elephant Studio by Riccardo Parenti and artwork by Il Colornauta.
Psych indie rock trio The Get Right Band announce LP 'iTopia' + share new single + video "Hell Yes Refresh"
iTopia is the electrifying, momentous concept album by The Get Right Band. The LP, which features My Morning Jacket's Bo Koster on keys, Jacob Rodriguez on saxophone (Michael Buble), and Eleanor Underhill on vocals (Underhill Rose), masterfully explores the impact of social media on relationships, mental health, sense of self and the ever-evolving state of the world. Through seventeen thrilling tracks, the album follows a protagonist who falls into a deep online rabbit hole, passing through techno-utopianism to the most anti-social side of social media. In a moment of clarity, the protagonist begins to climb out of the dark hole as they aim to understand what's true and what isn't, and makes a wavering attempt at optimism. In addition to the notable features, the album is primarily self-produced and self-recorded with drums and strings tracked by Julian Dreyer at Echo Mountain Studio in Asheville, NC. The rest of the album was recorded by the band in various home studios, later mixed by Matt Zutell at Coast Records and mastered by Dave Harris at Studio B.