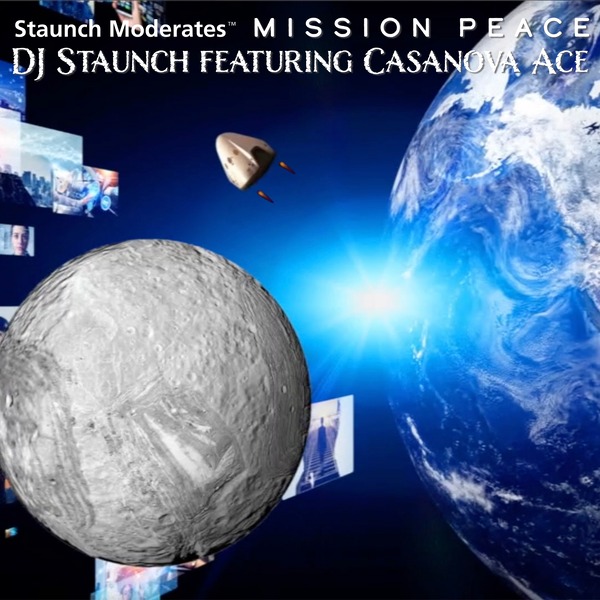 Staunch Moderates are set to return to the studio this year to follow up on their brilliant Mission Peace album, which hit the Grammy first ballot in three different categories including Album Of The Year. The band discuss several meaningful social topics on their recordings, as well as paying tribute to key thought leaders in the space including Bill Maher and Elon Musk!
The creative and sonic through-lines on their albums are the mission's leader Gregory T. Simmons, and rapper Casanova Ace. This is a very effective one-two punch creatively, and the writing is poignant at times.
This important artist has been very well received, and the traffic to their music and videos speaks for itself – 73,000,000 Views and Streams of their tracks and music videos. Staunch Moderates will keep their movement moving forward, and to continue spreading their message of peace through moderation. They have now gone into production on an album tentatively entitled 2023, their 3rd. This new set of recordings will take on relevant topics such as our movement's birth, platform, manifesto, philosophy and mission, all through Casanova's amazing poetry and the common sense movement for Peace!
YOUTUBE: https://www.youtube.com/@staunchmoderatesnews4898
WEBSITE: https://www.staunchmoderates.org