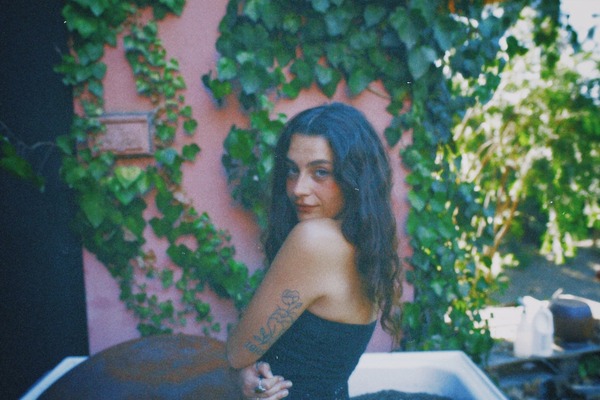 @skopemag news – thursday – january 19, 2023 @ 12 pm est
@skopemag HQ – http://smarturl.it/skope
@skopemag Menu – https://skopemag.com/2022/07/11/skopemag-editorial-services-the-menu
Lightning in a Bottle announces Diplo, REZZ, ZHU, The Glitch Mob, SOFI TUKKER, Tale of Us, LSDream, Liquid Stranger, TOKiMONSTA + more for 20th anniversary edition
LIB will present an array of top-tier music curation, creative art and immersive environments, and educational classes and workshops — a furthering of its 20 year mission to inspire creativity and foster interconnection.
It all begins with LIB's 2023 lineup, its largest and most ambitious to date, featuring performances from Diplo, 070 Shake, SOFI TUKKER, ZHU, Phantogram, Tobe Nwigwe, Sampa the Great, TOKiMONSTA, REZZ, The Glitch Mob, Purple Disco Machine and more.
Swiss alternative-rock/cold-post-punk/industrial duo Grey Lips shared animated video of "Constrained"
French metalcore/fusion power-trio Coming Wolves stream debut album 'Dark Feelings'
About one year – or a bit more – after giving birth to their first record with a digital EP'Howl', French metalcore/fusion outfit Coming Wolves just released their debut full-length effort called 'Dark Feelings' and available right now on CD & digital through Music Records (Twisted Mist)…
Heist Or Hit's Tungz new Dance pop single 'Is Cory Okay?'
'Is Cory Okay?' draws on the bands classic 80s-inspired alt-pop sound, reflecting on the notion of emotions being mirrored back at you and ultimately coming to the realisation that maybe you're not as 'okay' as you initially thought. The track is reminiscent of an 80's dance-pop song, consisting of a punchy bass guitar and a bright, uptempo melody to match.
Tungz self-proclaim they just want to be like ABBA – see what you think, single and album below.
TRIPPIE REDD ANNOUNCES SURPRISE ALBUM MANSION MUSIK – OUT FRIDAY
An ode to Chief Keef's 2018 Mansion Musick mixtape, the project features Keef as executive producer, as well as a featured artist on tracks "ATLANTIS" and "ROCK OUT." Beyond that, the tracklist packs a punch with a stacked list of features including Travis Scott, Future, Lil Baby, JuiceWRLD and Lil B. See the full tracklisting below and prepare for the arrival of Mansion Musik this Friday.
Music Submission: Jamar Germain
Jamar has always had his eyes on the entertainment world. After moving to Miami from Brooklyn, NY, his passion for music truly manifested. Jamar really began to take music serious by writing lyrics, working with other likeminded artists and studying his favorite entertainers. Jamar sees himself as Rnb/ Pop artist and also hopes to become a successful actor as well.
Music Submission: Lusid
Harnessing a wide variety of live elements, LuSiD crafts an entirely original, organic experience that truly captivates his audience, with genres ranging from House, Techno, Tribal, Jazz, Tropical & many more. Equipped with guitar, bass, keys, vinyl scratching, vocals, looping, and, most famously, the MOBIDidge® (Electronic/Acoustic Didgeridoo), LuSiD delivers robust live performances and eclectic DJ sets with unmatched versatility and gravitational energy.
Lucifer Star Machine launch "Psychic Vampires" single and music video
"Psychic Vampires" is the third single release leading up to Lucifer Star Machine's fifth studio album "Satanic Age". Featuring guest vocals by Mark "Sparky" Phillips of Demented Are Go, "Psychic Vampires" is released together with a music video.
ENTER SHIKARI share video for new single '(pls) set me on fire' | New album 'A Kiss For The Whole World' out 21st April
Enter Shikari are today sharing the video for '(pls) set me on fire', the lead single to be taken from their highly anticipated new album, A Kiss For The Whole World which will be released on 21st April via SO Recordings / Ambush Reality.
THE LATHUMS dig deep with 'Struggle'
Singing the things that can be so difficult to say, The Lathums return with new single, Struggle, the honest and full-hearted opening track from their upcoming, second album, From Nothing To A Little Bit More. Putting the picture of personal fragility into the frame of their advancing sonic capabilities and two-years-older, two-years-wiser grip on their band's direction, the track boosts the three-piece's prowess as their generation's surging, profound songwriting force.
Heavy Psych Sounds Fest Italy lineup revealed!
The full lineup has been revealed for HEAVY PSYCH SOUNDS FEST ITALY, the stoner, doom and psych rock mini-festival curated by European label Heavy Psych Sounds, and taking place simultaneously on April 29-30th in Bologna and Torino. Two cities, two days, sixteen bands, all the fun!
Bands from the Heavy Psych Sounds Records roster alongside some of the most acclaimed stoner and doom acts of the continent (Stoned Jesus, Messa, Weedpecker…) will all join forces for a top-tier weekend of high-class riffing, fuzz, sweat and love that will rejoice all fans of the genre.
Whenyoung share dark-pop new single 'Shame Train' with video | New album 'Paragon Songs' out 7th April 2023
Electronic Deep Funk Discovery UNIVERSOUND announces the Japanese release of "Moonlight Drive"
On February 20, 2023, Epictronic Japan will release the album "Moonlight Drive" by the Italian rock band UNIVERSOUND in Japan.
"Moonlight Drive" is the second album by Universound. An emotional journey, made of fast-paced rhythms and "space sounds", telling a story and representing a historical period: it arises and develops throughout the Covid-19 pandemic.
This album embodies the concept of both individual and collective resilience.
CLAPTONE & ALISON GOLDFRAPP SHARE "DIGGING DEEPER"
'Digging Deeper' is a soaring moment of euphoria – melodic and evocative in equal measure. Loaded with arpeggiators and twinkling synthesiser toplines from Claptone, the vivid track fully utilises Alison's signature celestial vocals across the vibrant and progressive runtime.
THE SLEEPING SOULS — Release New Political Single: "Caught Up In The Scrape" || + Debut Album This Autumn
Sharp as a butcher's blade, dripping with the anger of a betrayed generation, "Caught Up In The Scrape" is a rousing punk-rock anthem for our times.
A testament to The Sleeping Souls' stellar breadth and versatility as musicians, it marks a discernible change of tack from the slow-burning, heartfelt folk of their debut single "Liar/Lover" (released late last year). With its fuzzy, reverb-laden riffs, highly-charged instrumentals and rapid-fire vocals, the new single flaunts the band's heavier side and ability to switch things up a gear with exhilarating effect.
Eleni Drake releases sun-kissed indie folk gem "Guts" | announces new album 'Surf the Sun' out 19th May
British singer-songwriter Eleni Drake today announces her new album Surf the Sun and releases its first single "Guts". New album Surf the Sun will be released on 19th May via her own Vanilla Sky Recordings label, and follows her 2021 debut full length Can't Stop the Dawn.
Cub Sport release 'Keep Me Safe' + announce new album Jesus At The Gay Bar
Boasting over 250 million combined streams, Australia's Cub Sport prepare new single "Keep Me Safe" alongside announcing their fifth studio album Jesus At The Gay Bar out April 7th.
On their recent singles "Always Got The Love" and "Replay," Cub Sport capture the pure heat of a single moment – the elation of a road trip, for example, or the thrill of letting go of the past and looking towards the future.
Say Words" Fire Follows New Single PLUS Tour with Smile Empty Soul
ALL BETTER Reveal Video For Farewell Single 'Lately' Out Now
Brighton alt-punk trio ALL BETTER have revealed the video for their new single 'Lately', the final track to be taken from their debut album How To Be Alone, which was released last year via Sugar-Free Records.
MALADY share pulsating new cut 'Pressure Builds' | out today (Jan 19th) via MODERN SKY
London risers Malady share pulsating new effort 'Pressure Builds' (out today – January 19th), the second reveal from the band's forthcoming debut EP 'All Pressure, No Diamonds', set for release February 10th via Modern Sky.
New boundary pushing Kety Fusco harp single '2072' out today!
The composition of this track is based on a live granulation of Kety's electric harp, combined with drone sounds created with a pulsating massager on the soundbox of the 47-string classical harp, and vocal reminiscences emitted by Kety with scratchy screams inside the harp soundboard, which decorate this post- classical sound.
Toronto Rock Band Augusta Drop Anthemic New Track "Better Off"
"Better Off" was written during Augusta's first band retreat. Leading members Joe Dent, Zach Stuckey and August Jones went to the latter's cottage to write music from scratch together for the first time. This is the first of four songs to be released from that session. It is also the first song to be released that was recorded from start to finish in August's bedroom.
SKINFLINT RETURNS WITH 'HATE SPELL,' US TOUR WITH SOULFLY
African metallists Skinflint return on Friday, February 17, 2023 with their sixth release overall, 'Hate Spell,' which will be immediately supported by almost a month's worth of live dates in the US – when the trio tours with Soulfly. Comprised of guitarist/vocalist Giuseppe Sbrana, bassist Kebonye Nkoloso, and drummer Cosmos Modisaemang, Skinflint's latest album will be issued via Into Records, and retains the raw sound and inspiration from African Mythology that has come to define Skinflint. And to kick things off is the just-issued video for the standout track, "Sasabonsam," which can be viewed via this link:
Kenny Muney – Big Muney Sh*t [DJ Pack] Paper Route EMPIRE
Lastlings Share New Single 'Holding Me Like Water'
Today, Japanese-Australian sibling electronic duo Lastlings release their new single 'Holding Me Like Water', out now on RÜFÜS DU SOL's Rose Avenue Records.
City and Colour returns with forthcoming album 'The Love Still Held Me Near' & reveals video for new single 'Underground'…
City and Colour – acclaimed singer, songwriter and performer Dallas Green – has announced the highly-anticipated new album The Love Still Held Me Near will be released on March 31 via Still Records, an imprint of Dine Alone Records. The Love Still Held Me Near is a deeply personal and cathartic offering, and the most sonically expansive in the celebrated City and Colour canon.
DIRTY SOUND MAGNET: new video "The Body Jam" online now
TIDAL WAVE: fun and black metal with new "Pentagram" video
Swedish up-and-coming stoner rockers TIDAL WAVE team up with Invisible Oranges to present their black metal-inspired new video for "Pentagram" today! This epic and über-heavy new single is taken from their new album "The Lord Knows", to be released this January 20th on Ripple Music.
Sam Gendel's COOKUP Due February 24 on Nonesuch Records
Sam Gendel's COOKUP—a new album comprising interpretations of R&B and soul hits originally released between 1992 and 2004—is due February 24, 2023, via Nonesuch Records. As with his 2020 Nonesuch debut, Satin Doll, Gendel recorded COOKUP in his native California with his friends and collaborators Gabe Noel and Philippe Melanson; the trio again adopts an approach of simultaneous synchronized sonic construction/deconstruction of the album's source material, which this time includes songs by Ginuwine, 112, Aaliyah, All-4-One, Soul 4 Real, Beyoncé, Joe, Erykah Badu, Mario, SWV, and Boyz II Men.