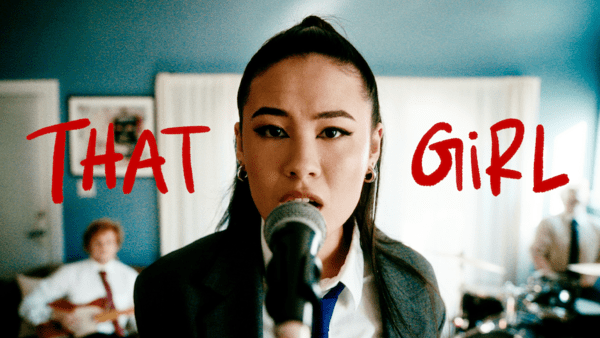 @skopemag news – thursday – january 19, 2023 @ 11 pm est
@skopemag HQ – http://smarturl.it/skope
@skopemag Menu – https://skopemag.com/2022/07/11/skopemag-editorial-services-the-menu
Multi-Instrumentalist Hayden Everett Releases "Heaven On My Own" Official Live Video & Single 
During January 2022, Hayden Everett crossed the pond and holed up in London where he drafted the framework of what would become Silver Line. In between writing, he backpacked alone through the Slovenian Alps, explored the French Alps, and trekked through the Faroe islands. For the first time, he opted to self-produce, finishing up the record in San Diego and Nashville.
"I was filling the tank, so I would have stories to tell," he notes. "The music was inspired by what I was seeing and doing. There was a lot of creating and a lot of living."
THE KID LAROI RELEASES "CAN'T GO BACK TO THE WAY IT WAS (INTRO)"
Silver Moth (ft Stuart Braithwaite of Mogwai) Share Debut Single / Announce Album out April 21 via Bella Union
A leap of faith reaps extraordinary rewards on Black Bay, an album of depth, atmosphere and daring from the collective known as Silver Moth. Recorded under unusual circumstances, Black Bay is the sound of seven storied musicians yielding to shared goals; a policy of trust in action. Between hushed incantations and molten guitars, 15-minute noise-rock epics and healing psalms, the record is a testament to connectivity and receptivity: to a union of disparate minds committing to something greater than the sum of its parts.
Shane Garcia Comes Clean About Their "Evil Twin" In New Alt-Pop Single
Shane Garcia has released their new single, "Evil Twin," an alternative pop track whose production makes it sound bone-chillingly ominous. The song was written from Garcia's personal experiences with mania, described as episodes that they had no control over; the metaphor of the "evil twin" is used to illustrate the disconnected nature of Garcia's manic self and the destruction caused to themselves during these episodes. "Evil Twin" is available to stream and download on all major music platforms.
Fruit Bats Announce New Album A RIVER RUNNING TO YOUR HEART Out April 14 via Merge Records, New Track "Rushin' River Valley"
"Over the years there's been a lot of geography in my music, a lot of landscapes," Johnson says. "Sometimes the places are real, sometimes they're emotional. I've always liked the idea of songs and albums that exist in a continuum with one another. I'm not talking about some kind of deep series of concept albums, mind you. More like the idea that my songs are all pretty much tributaries of the same river. Which makes a lot of metaphorical sense because my path has been long and winding and often slow and muddy. But always moving towards the sea.
Becca Bowen Shines in Brand New Music Video "Glitter" Out Now
"I had a vision for the music video for Glitter to be empowering," Becca shared earlier this week with Circle All Access, "I have been the girl who forgot her worth and lost sight of who I was at one point in my life. Creating this video I wanted to show the strength in discovering that just because you may be different or don't fit in a certain mold doesn't mean you are less than. It just means you are unique."
Kara Jackson Releases New Songs "Dickhead Blues/Brain"
The Poet Laureate, singer-songwriter, Chicago-based Kara Jackson is thrilled to unveil her double-single, "dickhead blues/brain" via September Recordings today. "dickhead blues" is an affirmation track filled with tongue-in-cheek humour warding off lovers who don't deserve her time and energy. "brain" is a sentimental companion with wisdom and unfiltered honesty. Both tracks, while contrasting in tone continue to showcase Kara's unwavering strength in storytelling
OMEGA INFINITY Transmits Cosmic New Song, "To The Stars"
OMEGA INFINITY comments: "This song represents the only chance for survival humanity has, as resources run low and the ever-decaying universe has exceeded its half-life. A desperate race for survival as the inevitable end of everything is looming over all our fates."
Nika D Brings the Heavyweights For His 'Doors' EP
From one of the most notable grime groups in the UK, Nika D has spent time carving a career as part of Virus Syndicate. Known for their frequent collaborations with some of the most notable names in bass culture, from the UK and Europe through to the US, they've continued to push forward with a sound which constantly evolves. One which has enabled him to see support from tastemaker names such as BBC Radio 1, MTV, Ministry of Sound, Red Bull, Netflix as well as more platforms through their music. For his next release as part of the formative imprint CRUCAST he reveals his separate alias, his first independent release from Virus Syndicate and one which sets the tone for his forthcoming projects as 2023 kicks into play.
MURRAY A. LIGHTBURN — Returns With "Dumpster Gold" || + Announces New Solo Album Out 31 March
Murray A. Lightburn, the longtime frontman of Montreal's acclaimed The Dears, returns today with a deeply personal new single "Dumpster Gold," to announce his third solo full-length album, Once Upon A Time In Montreal, for a March 31 release via Dangerbird Records.
THE MOSS Unveils "Blink" Video w/ Under The Radar | Cracks Alternative Radio Top 30 | Nat'l Tour | EP out Fri
The Moss has quickly earned a rapturous fanbase while bringing their youthful exuberance and alternative-rock swagger to the studio and the stage. The group will release their brand new Insomnia EP tomorrow, January 20 on S-Curve / Hollywood Records. Title track "Insomnia" has become a breakout single for the band following major support from key Alternative radio outlets which has led to their first Alternative radio chart debut.
THE ACADEMIC RELEASES THEIR NEW SINGLE, "MY VERY BEST", FROM THEIR UPCOMING ALBUM, SITTING PRETTY, VIA CAPITOL RECORDS
"My Very Best" explores the feelings of self-doubt and those times in a relationship that no matter what you do, it's just never enough. "We wanted to write something that could encapsulate the heavy heartedness and cruelty of feeling like you can't emotionally provide a relationship with what it needs to survive," says lead singer, Craig Fitzgerald.
OUT NOW: New singles from Can't Swim and Erase Theory
Alongside the new single, they are also sharing their fourth full length studio album, Thanks But No Thanks, arrives March 3rd via Pure Noise Records. The record highlights the evolution of Can't Swim as a band. What once were presented as insurmountable obstacles on previous albums are now framed as hard-but-necessary lessons that need confronting in to move forward and grow, calling upon new levels of resolve and strength to dull down life's demons. Through it all, the band have been able to truly block out the noise and let their conscience resonate loudest of all.
OCEANHOARSE Release Video for New Track "Brick"
Finnish heavy metallers Oceanhoarse are gearing up for the release of the band's sophomore full-length record, entitled Heads Will Roll, which will be coming out on February 17th via Noble Demon. In support of the new album, the band has released a video for the new single "Brick".
BABYMETAL RELEASES NEW SONG "METAL KINGDOM" FROM UPCOMING ALBUM
BABYMETAL have posted a trailer for their 1st concept album THE OTHER ONE on their official YouTube Channel. The trailer previews snippets of all 10 songs from the release while also showing visual imagery for each track. THE OTHER ONE will see a simultaneous global release on March 24th, with Cooking Vinyl releasing outside Japan.
Niven returns with his Glitchy, Experimental, Kinetic Chirrups
Following a five-year hiatus from putting out his own music, British electronic producer and visionary Niven is set to release his highly anticipated EP 'Van' on 10th March 2023 through Blank Dust. This offering is the epitome of a DIY project, with the four tracks within being composed with little more than a small modular synth in the back of a van as the artist traversed Europe in recent years.
Ukrainian Alt-Rock/Metalcore Artist Alex Yarmak Fights For Ukrainian Culture In Latest Single 'Roots Grow Deep'
Alt-Rock artist Alex Yarmak is back with his latest single 'Roots Grow Deep', the lead single from his upcoming album under the same name. The Ukrainian artist is quickly getting a name for himself in the alternative scene blending elements of Alt-Rock, Metalcore and Punk to create hard-hitting tracks that are equally as thought-provoking as they are infectious.
Tanukichan share Enumclaw collab "Thin Air" / Talk new LP with Stereogum
In November, Tanukichan announced their sophomore LP GIZMO (out March 3rd via Company Records). A project led by Hannah van Loon, in collaboration with the Grammy-nominated chillwave pioneer Chaz Bear of Toro y Moi, their album is the follow up to their debut LP, Sundays, a release that saw an enthusiastic response when it was released in 2018, earning praise from outlets like Pitchfork, Rolling Stone, FADER, Stereogum, Loud & Quiet and The AV Club.
LUCIFER STAR MACHINE Release New Single And Video "Psychic Vampires"
Shane Garcia Comes Clean About Their "Evil Twin" In New Alt-Pop Single
Shane Garcia has released their new single, "Evil Twin," an alternative pop track whose production makes it sound bone-chillingly ominous. The song was written from Garcia's personal experiences with mania, described as episodes that they had no control over; the metaphor of the "evil twin" is used to illustrate the disconnected nature of Garcia's manic self and the destruction caused to themselves during these episodes.
MITCHELL TENPENNY DEBUTS NEW MUSIC VIDEO FOR SINGLE "WE GOT HISTORY"
"We Got History" was written by Mitchell, Andy Albert, Devin Dawson, and Jordan Schmidt and comes on the heels of back-to-back #1 singles, "Truth About You" and "At The End Of A Bar" with Chris Young. Mitchell made history with this feat for achieving the shortest time between #1 songs in the modern chart era with a three-week span.
Folk-Pop Quartet The National Parks Trace The Connection Of The Universal Language And The Great Outdoors On Upcoming Album 8th Wonder
Folk-pop quartet The National Parks' new single "Sunshine" is the warm-weather love song the world needs as we wait patiently for temperatures to rise and days to get longer. A true-to-form love song, "Sunshine" rides a righteously catchy groove while likening a lover's affection to the sun's life-giving rays. The National Parks' guitarist and vocalist (and band namesake) Brady Parks started writing "Sunshine" over the course of last year's spring tour. "Every day at soundcheck I would start playing it and messing around with more ideas," Parks recalls. "Life was crazy and the cool winter was fading into the warmth of spring. I started thinking about how the sun gives light and life to everything and started reflecting on my life and who does that for me."
Little Fuss Releases Debut Full-Length Girls At Parties, Share "She's A Liar" Official Music Video
Boston, MA – Indie art-pop outfit Little Fuss have released their debut full-length, Girls At Parties. The album perfectly embodies the dichotomy of their music, with inquisitive lyrics set against expressive arrangements. A collection of 90's-esque power-pop-twinged tracks that serve as a searing commentary on grief, anxiety, and other internal conflicts while swirling vividly around the misery of the songs' specific protagonists, the cinematic, ten-chapter concept album is a profoundly emotional psychological journey that explores the perspectives and experiences of nine apprehensive, interconnected characters navigating social gatherings.
BER SHARES THE OFFICIAL VIDEO FOR NEW SINGLE 'YOUR INTERNET SUCKS'
Ber explains, "Shot during a minnesota snow emergency, this video is an energetic, ridiculous rollercoaster. 'Your Internet Sucks' is my ultimate hype song for a destructive spout of revenge. We all wish we could take a baseball bat to our exes room…"
Redbud shares new psych-pop gem "Sad On The North Side"
Redbud is the brainchild of artist Katie Claghorn who crafts intimate sonic portraits with whimsical, psychedelic tones and meditative, soul-exposing lyrics. Born out of pandemic, the group has blossomed into a four-piece and has become a rising staple of the Austin scene, most recently supporting Wild Pink and Why Bonnie. Long Night stands as their cohesively kaleidoscopic vision as well as a trail-sign for where their path leads in the future.
Premiere: Redbud's "Sad on the North Side" Sends Us into Summery Dreaminess
Emei New Music Video: Viral Chinese American Pop Rock
With her dripping vocals, colorful lyrics, and slicing wit, viral alt-pop artist Emei has rapidly built up a fan base over the past year. Leaning on over a decade of stage experience, Emei invites audiences into her world, leading them through her hyper-relatable musings on young adult life.
Skope || The Moss video + EP out Fri (#30 Alt Rock radio)
THE GULPS — Release Reflective: "Mirror Mirror" Single – Out Today (20 Jan)
Dropping like a disintegrating disco ball hanging by its final thread, the latest from the London-based renegades is ready to divide and ignite dance floors in one fell swoop. Glittering and guttural in its multiple guises, "Mirror Mirror" is a shapeshifting indie-rock cut that reflects the slick indie stylistics of The Strokes one moment, the zaniness of The Lemon Twigs another, while doggedly throwing-off the straight-jacket of convention at every given opportunity.
MEDIA RELEASE: ERNY BELLE SHARES NEW VIDEO FOR 'ISLAND TIME'
Erny Belle has shared another insight into her cinematic universe, this time with a video for fan favourite, 'Island Time' – from her debut album, Venus Is Home. The video, directed and produced by the artist herself — and made with the support of NZ on Air — was shot by prolific film-maker Ezra Simons, and showcases some of his signature photography eccentricities on a warm bed of analogue film stock.
Quarry Breaks into 2023 with "Kick the Void Outside"
An elastic rock track with an environmental conscience, "Kick The Void Outside" draws on Quarry's real world concerns to envisage a vivid narrative of two star crossed lovers caught-up in a post-apocalyptic dystopia that could yet be… As Quarry explains:
PLAGUE BEARER: Decibel Magazine Premieres "Antichristian Inquisition" By Seattle Black/Death Act
Born on the wings of pestilence out of a thirty-year slumber, PLAGUE BEARER is primarily known as a primitive blackened Satanic brother long-running act Drawn And Quartered. The band has produced a string of underground demos and EPs over the years but never committed to a definitive full-length until now. Summoning Apocalyptic Devastation delivers a devastating triple-pronged vocal assault supported by brutal melodic riffing and pummeling drums heralding the end of this pathetic existence.
Folk Singer-Songwriter Releases New Single, "Trouble (reimagined)"
"Troubles" captures the inner monologue of a songwriter's worries and insecurities. With only a quiet, fingerpicked guitar and flourishes from a muted vibraphone, Litman's vocals are front and center. The accompanying artwork is a color palette of blues and blacks that recalls isolation, while Its jagged seams and messy threads evoke the uncertainty of everyday life.