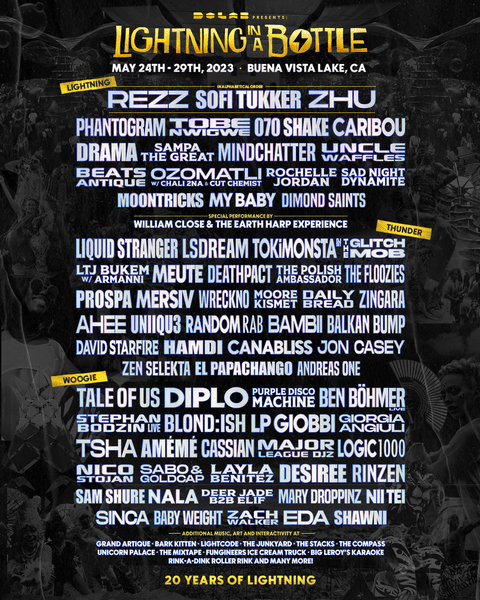 @skopemag news – tuesday – january 17, 2023 @ 10 pm est
@skopemag HQ – http://smarturl.it/skope
@skopemag Menu – https://skopemag.com/2022/07/11/skopemag-editorial-services-the-menu
Andrew Becker (ex-Medications, ex-Screens) announces new Human Potential LP, shares "Book of Jaws"
Hoosi, No! is the fifth release by Human Potential, the solo designation of Andrew Becker – an award-winning filmmaker and former drummer for Dischord Records band, Medications and Brooklyn baubles, Screens.
SIREN Presents New Single 'Dark Nights' ft. Stuart Rowe
2022 was an explosive year for drum & bass producer and DJ SIREN. After playing her debut show at London's seminal venue Printworks and at festival Tomorrowland, as well as releasing a myriad of singles under her own self-release banner and bringing drum & bass to Ibiza, she's continued to pave a path for herself as an independent artist. Already receiving support from tastemakers such as Charlie Tee on BBC Radio 1 and Mollie Collins on Kiss FM, SIREN is now set up for the New Year with another brand new single which oozes the same dancefloor oriented presence as her previous releases. 'Dark Nights' featuring Stuart Rowe starts 2023 off at a dizzying pace, with UKF already backing the release as it highlights a firm stance for SIREN coming into the New Year.
Bri Oglu Drops Emotive Video for "Enough"
Cinematic pop artist Bri Oglu has released the official music video for her single "Enough," a sultry-pop ballad that explores the complexities of heartbreak, addiction, and the resilience of leaving behind a toxic relationship. Alternating between personal, penetrating shots and fading memories, Bri Oglu's performance breaks the fourth wall while also letting the viewers into intimate snapshots of the relationship. "I wanted the video to depict the highs and lows of dating someone unwell," she explains, "juxtaposed by the light and sense of self that surfaces when you move on." The video now available on Youtube or visit BriOglu.com.
Wilderado's "Surefire" Single #15 on Alt Radio & Climbing
Tulsa indie trio Wilderado kick-off 2023 on a high note as their latest single "Surefire" was the #2 Greatest Gainer and #3 Most Added this past week at Alt Radio, landing the single at #15 with a bullet on the Alt Radio Chart – out performing The Struts, Jack White, Red Hot Chili Peppers and Yeah Yeah Yeahs.
Bree Jaxson's new music video for her single, "With You"
Bree Jaxson is an independent American country music singer and songwriter from Baltimore, MD, based in Nashville and around the world while serving in the Air Force. Bree is currently deployed to the US-Mexico border as she is active in the Air Force and National Guard. Bree is working as a Director of Operations for Operation Lone Star. While at the border, she continues to make music while serving her country.
Lil Gnar's "Stonecrest" is a Southern Tale of Forgiveness and Redemption
French (in)glorious metal/death/thrash bastards Exhorted to re-release latest album worldwide next month
About 15 months after the first and limited but successful release of the album on their domestic market, French (in)glorious metal/death/thrash bastards Exhorted are about to give a second birth to their debut full-length effort called 'Old Bastards Never Die'.
B-LOVEE'S "MY EVERYTHING" IS NOW CERTIFIED-GOLD BY THE RIAA!
Easily one of the hottest viral hits of the year, "My Everything" has enjoyed multiple #1s since it's cultural takeover with its release October 19th during his stint hosting and performing all throughout the east-coast. The track peaked at #4 on Urban Radio chart with his poignant song and captivating video "My Everything," according to Nielsen SoundScan. Produced by Cash Cobin, "My Everything" built around an iconic sample of Mary J Blige's "Everything", has become one of the first true Bronx drill love songs – and its unusual flipped-sample production paired with Lovee's gritty, drill flow came together to create a compelling, totally unique sounding love song with massively broad appeal.
Canada's RED CAIN Delivers A Progressive Vector of Infection With New Single "Blight"
Calgary, Canada's fantasy prog power metal Red Cain is kicking off the beginning of 2023 with their next The Wheel of Time (novel/TV series) inspired single entitled "Blight" that continues the storyline from their previous single "The Fisher King" released this past November.
VIDEO PREMIERE: RED CAIN Delivers A Progressive Vector of Infection With New Single "Blight"
VANISHMENT: Seattle Metal Act Uniting Members Of Himsa, Trial, Heiress, Lair Of The Minotaur, And More To Release No More Torture Via Dead Sage Records; "Door To Deceit" Playing At Decibel Magazine
VANISHMENT takes pride in delivering a combination of DIY attitude, relentlessly heavy songs, and a face-melting live experience that leaves an indelible mark upon all in its path. Consisting of vocalist Rob Ropkins (Deadly Light, North American Bison), guitarists Brian Johnson (Himsa, Trial) and Jeremy McAllister (Heiress, Wizards of Wor), bassist Nate Baker (Hell Promise, Formula One), and drummer Chris Wozniak (Lair Of The Minotaur, Earthen Grave), the band saw its inception in early 2019. At the time, the quintet was playing together in the band Pinned Red when they decided to refocus and rebrand as VANISHMENT.
Tarrus Impresses with Desperate Lover
Tarrus Riley impresses fans with his essential version of Bob Andy's 1969 hit "Desperate Lover." The track was produced by Dean Fraser, the man behind Tarrus's biggest career song "She's Royal" and essential albums Parables (2006) and Contagious (2009).
"Bob Andy was without question one of our greatest songwriters," says Tarrus Riley. "His songs will last forever. It's always a joy to work with Dean Fraser in the studio, and the history stands for itself. You can hear what went into this version of 'Desperate Lover'!"
BUZZING BROWNSVILLE BORN ARTIST BLEEZY NEW TRACK "THE GREATEST" OUT NOW
Emanating a champion mindset with lyrical punchlines to match, Bleezy walks in his path of greatness as one of Brownsville, BK's next bet for success. The Dr. Wesley & Team 80 Media directed music video finds the rising rapper in his element, taking over the streets of New York City.
Austin Rapper/Producer Malik Baptiste debuts "All You Need To Know Ft. Snoh Aalegra"
"All You Need To Know" follows the multi-hyphenate's 2020 collection of demos Spectrum, which first debuted his talents as a soloist following extensive credits as a producer. In 2019, Baptiste was honored with a GRAMMY award for his work on Ariana Grande's Sweetener, with production credits on "Better Off." He also lent a hand to several Dreamville artists, including J.I.D. and Earthgang. As he continues to create varying sonic playgrounds under the guidance of the legendary producer No I.D., Baptiste has plenty more to offer in 2023.
The Hackles – Featuring Members of Blind Pilot & River Whyless – Announce Release of What A Beautiful Thing I Have Made (Jealous Butcher) on 4/7
The Hackles are Kati Claborn (vocals/guitar/banjo/clarinet) and Luke Ydstie (vocals/guitar/bass/keys) of Blind Pilot, and Halli Anderson (vocals/violin) of River Whyless and Horse Feathers. In 2017, Halli moved to Astoria, OR, serendipitously just houses away from Kati and Luke. Their musical lives were already intertwined, Blind Pilot and River Whyless having toured together, but their newfound proximity led to collaboration on several fronts. Halli began recording and playing shows with the Hackles, and Kati and Luke stepped into the line-up of Horse Feathers, led by Halli's partner Justin Ringle. When 2020 hit, they found themselves at home and unable to tour with their other bands, and began meeting regularly to write, play, and record together, with Halli being involved in the writing process for the first time.
Melbourne's Cadence soars with uplifting new single 'Be What I Need'
With its intoxicating blend of club beats and polished pop hooks 'Be What I Need' is the new single from Melbourne's Cadence, featuring the sublime vocals of Brooke Williams. The track follows on from his debut EP 'Mirror to My Mind' (400K + streams) which scored Spotify playlist support on 'New Dance Beats' and 'Just Chill'.
Lightning in a Bottle Announces Diplo, REZZ, ZHU, The Glitch Mob, SOFI TUKKER, Tale of Us, LSDream, TOKiMONSTA + More for 20th Anniversary Edition
Today, Do LaB have announced the musical lineup for the 20th anniversary of Lightning in a Bottle, North America's original boutique festival taking place Memorial Day Weekend at Buena Vista Lake in Southern California this May 24-29, 2023. LIB will present an array of top-tier music curation, creative art and immersive environments, and educational classes and workshops — a furthering of its 20 year mission to inspire creativity and foster interconnection.
Villages channel Celtic influences in new album ++ FFO Fleet Foxes
Today, Canadian folk-rock quartet Villages have shared their new single "Play the Fiddle All Night," the next offering from their upcoming album Dark Island, out February 17 via Sonic Records. Propelled by masterful rich instrumentation and timeless Celtic music influences, "Play the Fiddle All Night" arrived with a behind-the-scenes music video. The track was praised by Glide Magazine who said, "This gorgeously infectious tune finds the band channeling the likes of Richard Thompson while marrying their Celtic roots with more of a contemporary indie folk sound. Layering in orchestral textures and soaring choruses, the song feels like it could fill an arena."