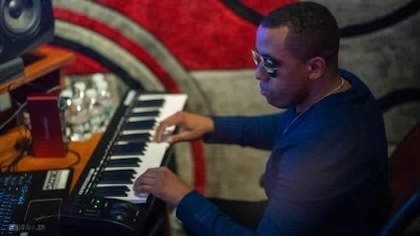 Are you ready to take a journey into the unexpected dimensions of Michael "Cyres" Combs' powerful inner world? Buckle up, folks, because this Bronx-born songwriter and music producer is about to launch you into a musical experience like no other.
When it comes to music, Cyres is a master of disguise. His performances and recordings blend together a wide range of genres, from hip hop and R&B to classical, creating a sound that can only be described as a "genre-bending party in your ears." But don't be fooled by his love for a good beat and catchy lyrics, Cyres also has an ear for the intricacies of the production process. His ability to highlight unexpected melodic and harmonic textures results in lushly-layered recordings that will have you hitting the replay button over and over again.
But what sets Cyres apart from the rest? Well, for starters, his love for hand-crafted beats and multi-instrumental keyboard soundscapes. When asked about his production process, Cyres revealed, "I like to think of myself as a mad scientist in the studio, experimenting with different instruments and sounds to create something truly unique." And let me tell you, his experiments have resulted in some crazy-good music.
But perhaps the most impressive thing about Cyres is his ability to take his audiences on a journey through his inner world. His inventive, energetic performances are like a portal into his mind, and you never know what you're going to find on the other side. "I want my music to take people on a journey, to make them feel something they've never felt before," Cyres explains.
So, are you ready to enter the mind of Michael "Cyres" Combs? Put on your listening ears and brace yourself for a wild ride. You won't be disappointed.
https://www.youtube.com/watch?v=2cd6lB_gxqc
https://www.youtube.com/watch?v=9NIKkFL54mM