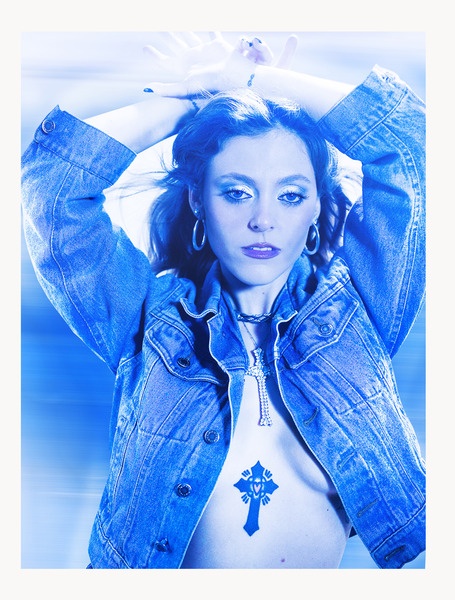 @skopemag news – friday – january 13, 2023 @ 1 pm est
@skopemag HQ – http://smarturl.it/skope
@skopemag Menu – https://skopemag.com/2022/07/11/skopemag-editorial-services-the-menu
ALOK AND JAMES ARTHUR RELEASE DISCO-INSPIRED DANCE SINGLE "WORK WITH MY LOVE"
Brazilian superstar and #4 DJ in the world Alok, known for colossal collaborations with John Legend, Jason Derulo, Tove Lo, and Ellie Goulding, has joined forces with multi platinum singer/songwriter James Arthur to release their new dance single, "Work With My Love." The disco-inspired house track is guaranteed to get feet moving, hips swaying, and heads rocking, and is available now on all DSPs and streaming services here, with an official music video on the way.
Peel Dream Magazine releases surprise EP, announces new European tour dates
Joe Stevens' Peel Dream Magazine opens 2023 with Magic Is Pocketed, a collection of four songs recorded during the sessions for the band's most recent album, Pad. Originally appearing as a bonus 7″ alongside a limited pressing of the LP, this is the first time these songs have been made available digitally.
Alternative rock trio THE HYBRIS releases new single "Impostor Syndrome"
Formed in 2020, THE HYBRIS spent the next years writing and producing their debut album 'Music, Vol. 1', which was released in June 2022. It is a truly international project, the trio lives in Germany, France and the US and writes and produces their music remotely.
Seattle's Tomten announces new LP, shares "Grapefruit Sea" single / live video
BABYTRON DROPS NEW ALBUM FT. LIL YACHTY, RICO NASTY, BABYFACE RAY, CORDAE, SHITTYBOYZ AND MORE
Detroit rapper Babytron has dropped part two of Bin Reaper 3, Bin Reaper 3 New Testament, and with it, two new videos. Watch "Beetleborgs" ft Cordae and Zap Zone ft. Certified Trapper. The album also includes features from Lil Yachty, Rico Nasty, Babyface Ray, Remble, KanKan, DaBoii, and more (full tracklisting below), with production from Helluva and ByeKyle, among others. Babytron has established himself as a singular voice within the ecosystem of an exploding Detroit hip-hop scene. With quick-witted humor, the ability to rap on any beat you put in front of him, and a fervent fanbase Tron became one of the leading artists to come out of the city in 2022.
Norwegian songwriter Vaarin makes a dramatic return with new single "Dark Matter"
Vårin Strand, under the stage name Vaarin, has seen her star ascend since her critically acclaimed debut album Even If I Started Seeing Rainbows in 2018 and the EPs Bitter Taste of Goodbye and Imaginary Movies in 2020 and '21. Over these few years she's been streamed over 1.6 million times, supported both AURORA and Bel Canto in Norway, and played shows on Norway's biggest stage at Oslo Spektrum and at the Norwegian embassy in Berlin.
After a couple of years perfecting her storytelling both aurally and visually, Vaarin is ready to release her second album in May of 2023. The first single is "Dark Matter", out today.
YOUR ANGEL Shares New Single "Misbehave"
With the release of "Misbehave," YOUR ANGEL invites us into her lush and ethereal world. "I wrote 'Misbehave' when I met my now boyfriend of 2 years," she says. "It's about wanting to throw all of my boundaries out of the window and move super fast with him because I felt like I had known him for my whole life." After writing and producing the song alone, Maddy tapped her friends Nick Noneman and Stephanie D'Arcy to add their unique touches to the track.
Belfort makes his label debut with the club-ready 'Nobody'
Originating through the ever-thriving Leeds live scene, producer talent Belfort introduces his new single 'Nobody' out now via Positiva Records.
KENIA OS SAYS GOODBYE TO HER "GOOD BOY"
Indie Songstress Allie Crow Buckley Announces New Album 'Utopian Fantasy' Out May 19th; Shares "Greatest Hits"
Los Angeles indie artist Allie Crow Buckley is excited to announce her new album, Utopian Fantasy, will be released on May 19th via Nettwerk. The dynamic record is the follow-up to her 2021 debut, Moonlit and Devious, and takes the listener on a psychedelic journey through the mythical world inside Buckley's head. The album was recorded at the 4AD Studio in London, mastered at Abbey Road, and was written, recorded, and produced by Allie Crow Buckley and Jason Boesel (Rilo Kiley, Bright Eyes) between a lush cottage in the English Countryside, the sunny mountains of Ojai, California, and the hotels in-between. The album will also feature her recent singles "Naked At The Feast," "Utopian Fantasy" and "Angel."
Blake Rose Releases New Single 'Use Me.' Forthcoming EP To Be Released February 24
Rising Australian artist, Blake Rose returns today with his first musical offering of 2023. On 'Use Me', luminous guitars and keys shuffle towards a handclap-fueled chant. The track is the latest to be taken from his forthcoming EP, 'You'll Get It When You're Older' set for release via AWAL Recordings on February 24.
Lil Gnar Tells an Eastside Story in His Powerful "Stonecrest" Video
Rob Ickes And Trey Hensley Stomp On The Gas With New Single "Moonshine Run"
Six-string virtuosos Rob Ickes and Trey Hensley just shared a brand new tune from their upcoming Compass Records release, Living In A Song; a spirited, full-band ode to America's favorite clear liquor, "Moonshine Run."
MIMI WEBB RELEASES "RED FLAGS" – NEW SINGLE & MUSIC VIDEO OUT NOW
Bea Miller returns with alt-pop single "lonely bitch"
Chill-Pop Artist Mokita shares "I Can't Help Myself" + Announces "Who's Gonna Love Me Now?" EP via Nettwerk
"I Can't Help Myself" is a love letter to those who support you. It's a reminder that you don't have to do it all alone and that asking for a little help can go a long way. On the sonic sphere, Mokita goes about it in his chameleon ways, not pigeonholing himself to one artistic lane. With his sonic palette stretching across a multitude of genres, Mokita takes his inspiration and appreciation for late 90s/early 2000s pop-rock by stacking an electric guitar and an acoustic guitar that play the same parts. While incorporating yesteryear's influences with his own polished electronics, Mokita captures a sweeping soundscape that brings upon nostalgic tendencies with a flourishing, modern resonance.
Rezz x Quackson x Wreckno Release Dance Floor Anthem 'Gyrate' on HypnoVizion
Today, HypnoVizion label head Rezz and up-and-coming bass producer Quackson released 'Gyrate ft. Wreckno', an explosive, energetic track that inspires fear and pleasure at the same time. Quackson captured Rezz's attention earlier this year with his demos, laying the groundwork for this massive collaboration. The perfect finishing touch to the track are the spicy vocals lended by the dance music's fastest rising star, Wreckno.
NXCRE Releases His latest Hard-Hitting Rock Single 'Indigo'
Breakout Country Star Priscilla Block Releases Latest Track "Me Pt. 2" Alongside Lyric Video
One of Country music's biggest breakout stars of 2022, Priscilla Block, is kicking off the new year with the release of her new track, "Me Pt. 2" – out now along with the song's lyric video. The painfully honest song written by Block will be featured on the Deluxe Edition of her impressive debut album, Welcome to the Block Party Deluxe Album, available everywhere on February 10th (pre-save available now). The deluxe edition of the album will include four previously unreleased tracks including, "Me Pt. 2," and her recent hit, "Off The Deep End."
Jeremih reimagines last year's "Changes"
Listen to the sped-up "Changes" below, stream and watch the official music video. Stay tuned for the "Changes slowed down track arriving next week and news to follow from the inimitable artist.
Ambient Neo-classical Artist Alaskan Tapes Releases New Album 'Who Tends A Garden'
Today, Juno-nominated Toronto-based composer Alaskan Tapes shares his new album, Who Tends A Garden. The musical project of visionary Brady Kendall, the new record explores the metaphorical and literal meaning of a garden, whether it's composed of sound or of the dirt in one's yard. The concept for the garden theme came to him in an old bookstore on a trip to the Adirondack Mountains in New York, where he came across the book, Who Loves A Garden by Louise Seymour Jones, a title from 1935 filled with old poems and essays on the subject.
Ain't A Hard Livin' When I'm Loving On You! – Brit Taylor's new single available now
Country artist Brit Taylor's newest single, "Ain't A Hard Livin'," is destined to be a country classic. Blending mountain fiddles with real life, the semi-autobiographical tune is a story of hardship and struggle made okay by good loving. "Ain't A Hard Livin' " is available now on all streaming platforms.
ALL TIME LOW ANNOUNCES BRAND-NEW ALBUM "TELL ME I'M ALIVE" AND RELEASES TITLE TRACK
"Tell Me I'm Alive" marks the second song to be released from the upcoming album, following "Sleepwalking" which marked their first new release since 2021 and continues to climb the Alternative Radio charts, currently sitting in the top five. The new song is produced by Zakk Cervini & Andrew Goldstein, and co-produced by frontman Alex Gaskarth.
Theory Of A Deadman Releases New Single "Ambulance" and Announces New Album 'Dinosaur'
"Dinosaur is by far one of the most fun albums we've ever made," shares front man Tyler Connolly. "Our fans are gonna love the return of the riff rock and the classic Theory signature songs, like 'Ambulance.' This song is all about that one night you have way too much fun with your friends where you feel like you're gonna end the night in the back of an ambulance! Dig in and hold on!"
DieHumane Premieres "Oblivion" at Revolver Today
Dez Fafara adds, "When I heard the record for the first time I immediately restarted it for the second time. This is one of the most unique musical offerings in metal at this point, completely its own sound ,lush and unforgiving in artistry. There will be big things on the horizon once the public gets attached to this band ! Oracle is proud to represent DieHumane."
UK Singer-Songwriter Tom Speight Releases Bewitching New Single & Video "The One" 
"Sympathy for the Devil" by Elvie Shane Out Now
Music fans everywhere are getting another glimpse into the forthcoming album Stoned Cold Country – a 60th anniversary tribute to The Rolling Stones from some of Country's biggest names – with No. 1 hitmaker Elvie Shane contributing a spine-tingling version of the band's acclaimed 1968 hit "Sympathy for the Devil."
Jared James Nichols Self-Titled New Album Out Now
"The one aspect that really excites me about music is live performance. I live to be in the moment on stage, playing music and connecting with the listener," shares Nichols. "When it was time to make my latest record, that was the biggest goal for me. I wanted to BE the music, take the listener on a sonic journey, and ultimately put my stamp as an artist to record. I cannot wait to tour this album, what you hear on record is exactly what you'll get in the flesh. These songs were made to be played live and played loud!"
STACEY RYAN RELEASES NEW SINGLE 'OVER TONIGHT'
2023 is poised to be a huge year for Ryan, as she just kicked off her LA residency yesterday, January 12th at The Sun Rose, where she'll be playing every Thursday for the rest of the month. Stacey will also be joining Jake Wesley Rogers on his North American tour kicking off February 24th. Later this spring, she'll be joining Joshua Bassett on the road for his European tour.
Alternative Songwriter Portair Shares New Single "Afterglow" Ft. Wynne; New EP 'Learning How To Die' Out 2/24
Australian-born and Los Angeles-based artist, Portair, shares his captivating new single, "Afterglow." From his upcoming EP, Learning How To Die, out February 24th, the track features Grammy-nominated, platinum-selling songwriter, artist, producer, and multi-instrumentalist WYNNE. Portair adds, "It's a love letter to my younger self. I turned 30 this year. You're as young as you feel, but the period from 18-24 was very definitive. It was some of the best and worst years of my life. So, 'Afterglow' is about accepting that those years are over and I have some of the best years ahead of me. I'm not just living in the afterglow."
DIY rock farmers The Inspector Cluzo share new song 'Running a family farm is more rock than playing rock'n'roll music'
The Inspector Cluzo are excited to release their third single "Running A Family Farm Is More Rock Than Playing Rock'n'Roll Music". The track is accompanied by a video, and can be watched here. In addition, the Gascon duo are thrilled to keep their reputation as one the most prolific touring bands in the world announcing a full European and UK tour, including dates as special guests to EELS in March 2023 in UK, Benelux, and Germany.
HAIL THE VOID: epic new video "Talking To The Dead" out now
British Columbia-based doom and heavy psych trio HAIL THE VOID team up with Metal Injection to premiere their suspenseful new video for "Talking To The Dead" today! Their sophomore album "Memento Mori" is due out February 17th on Ripple Music as part of Blasko's special curated series.
Singer/Songwriter Julia Poorman Releases New Single "Runaway Ship" to all major platforms
Singer/songwriter Julia Poorman released her newest single "Runaway Ship" to all major platforms. The lyrics and music were written by Julia Poorman with music and production by Danny Roselle. The single was produced, engineered and mixed by Danny Roselle at Rosedome Studios. It was mastered by Michael Fossenkemper.
New Music This Week – Belle and Sebastian, Margo Price, Nina Persson and More
New Releases for January 13, 2023 – Here are the AllMusic editors' picks for the most noteworthy releases this week. Looking for more? Visit our New Releases page.
Emm Gryner Shares Defiant Yacht Rock Single "Burn The Boats"
Written with Michael Holmes, this laid back yet mysterious yacht rock song is a contemporary retelling of the life of La Malinche, Dona Marina, a Nahua woman enslaved to Cortes in 1519.
She would become both his guide and interpreter in Mexico, and ultimately gave birth to his son, Martin, who is considered one of the first Mestizos (people of mixed European and indigenous American ancestry).
OCEANHOARSE Release Video for New Track "Brick"
Finnish heavy metallers Oceanhoarse are gearing up for the release of the band's sophomore full-length record, entitled Heads Will Roll, which will be coming out on February 17th via Noble Demon. In support of the new album, the band has released a video for the new single "Brick".
ALANA SPRINGSTEEN ANNOUNCES THREE-PART DEBUT ALBUM WITH LEAD TRACK "you don't deserve a country song" OUT NOW
Today, Nashville-based phenomenon Alana Springsteen shares her first record, "you don't deserve a country song," with the announce of her hotly anticipated debut album, TWENTY SOMETHING, via Columbia Records NY/Sony Music Nashville.
MERLOCK Release New Single And Video For "Behold! The Sword of Lock"
Exploring gloomy realms, MERLOCK produce imposing soundscapes that embrace the murky depths. Seeing multiple genres converge, MERLOCK manifest a compelling doom, psychedelic and stoner mix in the new record. Onward Strides Colossus will be released on February 24th, 2023.
MÅNESKIN Release "GOSSIP" Ft TOM MORELLO- 'An Undeniable Earworm" (RS)
"When I heard that there was a rock and roll band from Italy that was blowing up around the world, I was like "Really? Come on". Then when I saw them play live I was blown away. They are unapologetically loud, unapologetically sexy, and unapologetically ROCKING and deserve to be one of the standard bearers for rock and roll for a younger generation. I got to jam with them at their studio in Hollywood, it's a great band, they all play great, they write great songs, they connect with their audience in a deep and meaningful way, and if you've seen them play live the crowd goes OFF!" It looks a lot like some of the big bands of the '90s with the crowds bouncing, so you know they are doing something right."- TOM MORELLO
R&B Artist to Watch Kelz Drops "Good 2 Me" Track and Video
Lo-fi Artist, Prolific Pianist Smile High Signs to Nettwerk, Announces 'Snack Pack' EP
Nettwerk Music Group is thrilled to announce the signing of producer Smile High, the solo project of Ben "Smiley" Silverstein. Some may know Smiley as the keyboardist of well respected funk/soul/rock band The Main Squeeze, who have toured all across the US and Europe and performed over 1,000 shows including Red Rocks and Bonnaroo.
For Skope: Gold-certified The Voice judge Mosimann returns to Nicky Romero's label with new dancefloor anthem (out now)