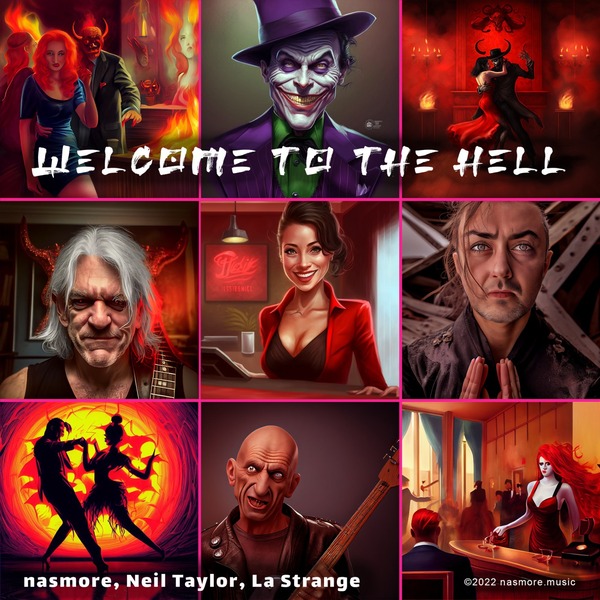 Gnarled twisted paths define nasmore's burning vision on the darkly titled "Welcome to the Hell (feat. Neil Taylor & La Strange)". Industrial, noise, pop, all of these get filtered through their distinct worldview. Best of all there is a sheer intensity to this, one that confronts the listener so completely. Everything about it has a thoughtfulness to it for they amplify the tension all the way until the very breaking point. Vocals feature this haunting presence, shouted, yearning, in pure anguish in a way that feels visceral.
https://music.apple.com/us/album/welcome-to-the-hell-feat-neil-taylor-la-strange/1659466676?i=1659466677
A physicality opens the track up. The breathy quality of the work adds to the eerie atmosphere. Plenty of it works itself off into a steely eyed gaze. Drums hit with a barely restrained presence. Working itself into an outright frenzy it escalates quickly. Really the build up to the later cacophony is the true focal point. Drawing from groups like Foetus there is this sheer viciousness to it, one that takes on those eviler impulses and brings them to the light. Lyricism here plays up this angle with the many different parts of the work feeling so absolutely gorgeous. For the final stretch he completely and fully lets loose delivering that final blow to the listener, one that feels completely earned.
"Welcome to the Hell (feat. Neil Taylor & La Strange)" shows off the unique quality of nasmore to create this immersive and completely nightmarish universe.
Website: https://nasmore.com/
IG: https://www.instagram.com/nasmoremusic/
FB: https://www.facebook.com/nasmore.studios/