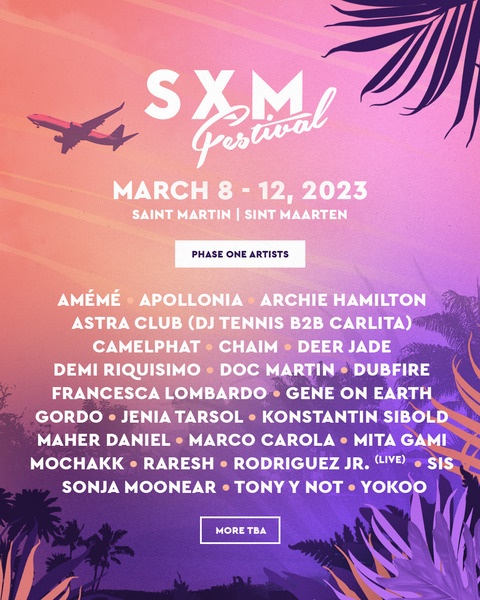 @skopemag news – tuesday – january 10, 2023 @ 10 pm est
@skopemag HQ – http://smarturl.it/skope
@skopemag Menu – https://skopemag.com/2022/07/11/skopemag-editorial-services-the-menu
Country Westerns announce sophomore LP for Fat Possum, "It's A Livin" out now
Nashville rockers Country Westerns are proud to announce their sophomore LP Forgive The City, due April 28, 2023 via Fat Possum Records. Marking the band's second full-length release for Fat Possum, this barn-burning collection is also their second to be helmed by famed producer Matt Sweeney (who even contributes his lead guitar stylings to a few tracks). The album's sinewy, melodic first single "It's A Livin" is out now across all DSPs along with the official music video, directed by Miranda Zipse (Miranda and the Beat).
SCARLATAMUSIC Release "HyperActive" Single
SCARLATAMUSIC has unleashed their new single "HyperActive". The high energy single is from their upcoming album Skatepunk which will be released on January 20th, 2023.
Skatepunk's opener "HyperActive" brings energetic beats with high-speed rhythms and compelling leads. Harmonised leads venturing into oriental scales introduce an intriguing aspect to the track before diving back into speed-metal performance styles.
MUSIC NEWS: Anime Music Video created for Empiires single "Invincible "
Empiires, the four piece modern rock band based out of Dallas, Texas released their single "Invincible" back in September 2022. They have been heard on radio stations across the world.
Today, they would like to take this time to thank and share the Anime Music Video that was created by TC, founding member of Crim Radio.
DISMAL Release Enthralling New Single "All Is One"
The 8th Album from the Italian Dark Gothic Masters DISMAL,Via Entis will be released on January 27th 2023 via Aural Music. The album is a mix of magical and theatrical atmospheres; a concept album in the form of musical and gothic fairy tales. Today the band has released a new taste of their upcoming opus with single and animated video "All Is One".
Hollow Squad Captain Xavier Wulf Shares "Jack Wulf Sparrow" Video ‍
Welcoming listeners into his world of fast cars and tough-talking bars, Xavier Wulf takes no prisoners with his tough-talking Memphis music. Comparing himself to another larger than life outlaw, Wulf shares "Jack Wulf Sparrow," his new music video. Produced by MARCELO, a member of Wulf's famed Hollow Squad, "Jack Wulf Sparrow" is a sinister, minimal banger with boosted bass and menacing piano. Wulf divides his no-nonsense bars into clipped cadences, comparing himself to a litany of film villains and antiheroes from across the globe: "They call me Jack Wulf Sparrow, he a commandant/We on the Black Pearl taking anything we want." In the video, Wulf heads to the track to do donuts in two specialized muscle cars, taking time to admire the engines and spit his rhymes.
NEW video clip by BETTY THE RACCOON ("Electric Snail" out from "Between Mud & Sunshine" album)
Hardcore-punk band Big Laugh share new single "Shadow Figure"
On Big Laugh's new single "Shadow Figure", striking guitars and impassioned vocals are surrounded by distorted fuzz that together form a bouncy track with an authentic rawness. The song serves as the second shared from the hardcore-punk band's upcoming album, Consume Me, set for release February 10th on Revelation Records. Big Laugh has also announced a record release show on February 17th in Milwaukee, WI with support from Hotline TNT, Direct Threat, World I Hate, and Innuendo.
Nashville indie punks Dad Hats share video for "Fastest Man Alive" from forthcoming Spill album
Complete Mountain Almanac (ft Aaron & Bryce Dessner of The National) Share New Single / Debut Album out Jan 27 via Bella Union
With their self-titled debut album due out January 27 via Bella Union, and having previously shared a video for lead track "May", Complete Mountain Almanac today share a second single, "February", from this much-anticipated release. Commenting on the track lyricist Jessica Dessner says: "February is a song that began as a reckoning with the profound physical changes wrought by breast cancer and how they threaten to dismantle every aspect of life, and yet, somehow the spirit rises, remains constant, immutable, a force, like nature." Vocalist Rebekka Karijord adds: "To me, February is like an ancient myth. A road trip dance, moving between vulnerability and resilience. It journeys through layers of odd meters, restlessness and mystery, and then lands in a musical landscape of acceptance and clarity."
Saxophonist George Winstone releases "nude in nature" music video from release "Odysseus."
New music: Kid Koala releases epic "Once Upon A Time In The Northeast" | LP Out 4/14
Today, Legendary turntablist Kid Koala shared "Once Upon A Time In The Northeast," the second single from his upcoming album Creatures Of The Late Afternoon, out April 14. Blending his signature scratching and sampling with a vintage Ennio Morricone, spaghetti western inspired vibe, the track swells and builds to an epic climax.
New music: TRY (Grammy nominee Sam Spiegel) ft. Mikky Ekko (Rihanna's "Stay")
They just dropped a sun-soaked single "Fire Sign" ft. Mikky Ekko (Rihanna's "Stay"), along with a seriously incredible music video directed by Sam, and filmed on location in Mumbai, India with choreography done by Longinus Fernandes (Slumdog Millionaire).
SG Lewis Unveils New Single 'Fever Dreamer' Ft. Charlotte Day Wilson & Channel Tres. Album Out January 27
On the heels of his SOLD OUT North American tour, which included Brooklyn's iconic Brooklyn Mirage and a landmark show at the legendary Greek Theatre in Los Angeles, British singer-songwriter, producer and DJ, SG Lewis, returns today with 'Fever Dreamer', a timeless dancefloor anthem featuring singer-songwriter Charlotte Day Wilson and previous collaborator Channel Tres. 'Fever Dreamer' is the final track to arrive before the highly anticipated release of his second studio album AudioLust & HigherLove, due Friday, January 27 via Astralwerks.
Rot Ken Shows Why He's the Trap Chosen One in "Never Too Rich" Video
Pouring his heart and soul into each melodic bar, Rot Ken is on the path toward exalted status in the Georgia trap scene. Kicking back in a dimly-lit hotel room with some of his day ones, Ken shares "Never Too Rich," a new music video. Produced by EJ Beats, ​macshooter49 & Beatsbyjuko, "Never Too Rich" is a showcase for Rot Ken's furiously energetic flow, as he dips and dives over dramatic pianos and squeezes syllables between blasts of 808: "We on top of this shit like a hat/Get some money and never look back," he spits. Directed by Jeantario Productions, the video finds Rot Ken living a rock star lifestyle in a hotel room with some friends as he enjoys the spoils of his recent rise.
Chapel Hill's Waldo Witt shares new single "Tragicomedy"
Today Waldo Witt shares his new single, "Tragicomedy" from the forthcoming LP, Long Daze Dark Nights. Waldo Witt's Long Daze Dark Nights will be self-released on March 10, 2023.
Enter The World of "Antimatter" From Vancouver Orchestral Metal Ensemble OPUS ARISE (ft. members of Svneatr, Thousand Arrows, Ysgaroth)
Canadian orchestral metal ensemble Opus Arise (ft. members of Svneatr, Thousand Arrows, Ysgaroth) released their sophomore album "The Network" this past December. The concept record is a cyberpunk tale that brings together classical strings and metal rhythms to create luscious soundscapes to dissonant chaos.
SXM Festival announces CamelPhat, Dubfire, Gordo, Marco Carola, Francesca Lombardo, Astra Club (DJ Tennis B2B Carlita), Mochakk + more for 2023 lineup
SXM Festival's 2023 lineup includes many of the most celebrated names in the international house and techno scene. The bill is led by names such as CamelPhat, Marco Carola, Dubfire, Astra Club (DJ Tennis b2b Carlita), Francesca Lombardo, Gordo, Mochakk, AMÉMÉ, Sonja Moonear, Rodriguez Jr, and many more as listed below.
Kenny Muney Lives Up To His Name in Flex-Heavy "Big Muney Sh*t" Video
A master of the low-key flex, Memphis riser Kenny Muney lets his bankroll speak for him. Coming through with his latest headphone-ready slapper, the Paper Route Empire artist shares "Big Muney Sh*t," his latest music video. With an atmospheric instrumental that pairs airy vox with booming piano-notes and knocking 808s, "Big Muney Sh*t" finds Kenny slowing down his usually fastpaced flow, allowing listeners to focus on his wry and confident lyricism: "I play with the grass but I look like I sold a hunnid bricks/I run through a thousand packs so fast, I'm on some Sonic sh*t." In the video, Kenny mobs in a Memphis parking lot with his high-class Jeep Wagoneer, joined by Key Glock in his trademark yellow Ram truck. The two PRE brethren bring their posses to a club, tossing money in the air to celebrate their success.
Anthem of Self-Reflection & Gratitude "Thank Myself"
ACRAZE ANNOUNCES MARCH 10 HEADLINE SHOW AT THE HOLLYWOOD PALLADIUM
On March 10, ACRAZE will headline the historic Hollywood Palladium. Promoted by Insomniac, the date will mark the acclaimed DJ/producer's biggest headline show in Los Angeles since the release of his breakthrough hit "Do It To It" (ft. Cherish) in 2021. Norwegian producer/DJ act KREAM will open the show. A ticket pre-sale for fans will begin on Thursday, January 12, at 10:00 AM PT. Tickets will go on sale to the general public on Friday, January 13, at 12:00 PM PT.
[Video Submission] Konflik & El Da Sensei "Shine"
AfterLyfe Music's Konflik links up with The Artifacts' El Da Sensei for a fire new track over a NasteeLuvzYou production.
"Shine" is the perfect title for the song as these two lyrically shine like the sun on every bar. Add a classic Nastee scratch on the hook and hip hop perfection is achieved. Peep the video on YouTube or stream it now, on all platforms.
Odd City – New Single & Video "Particles"
Odd City, straight out of Detroit, MI., has been busy playing shows where they filmed a new video out now, for their hard-hitting single, "Particles" off of their Fission album. It's an inside look at the power and passion that goes into, not only their music, but their playing live for fans.
Dillon Ryan & The Dream Romantic Release Madchester Vibe in New "Addressed To You" Single
What's it like "to live in endless fear of tragedy?" You don't have to be naturally anxiety-prone to feel that way in 2023, a time of plague and war, among other ails. Sometimes a letter from a friend can be the balm to soothe frayed nerves. A letter that is "Addressed to You," like the new single from Dillon Ryan and the Dream Romantic.
Reminder: Australian Heavy Rock Trio JUPITER ZEUS Return with "Frequency Prison"
With each release, JUPITER ZEUS has added another piece to its unique puzzle. Their first EP, 2011's Green Mosquito, introduced the band in a 13-minute flurry of deeply melodic, groove-heavy rock. Its follow-up, 2014's On Earth expanded these foundations into an album of mammoth proportions. Eyes On The Prize (2017) brought further expansion still, pushing the band's mutation of psychedelic doom to new heights. Their most recent release Central Ave (2020) is regarded as the band's rawest and heaviest record to date, until now. Like with Central Ave, Frequency Prison again revisits the band's '90s heritage in much-loved death metal pioneers Nebula with a heavier musical direction. Massive riffs, entwined with ethereal vocals and passing guttural/growl vocal deliveries are openly displayed.
Australian Heavy Rock Trio JUPITER ZEUS Return with "Frequency Prison"
(New Video Alert) Bathtubbs Feat. People Without Shoes – 4U And Urs
Amanda Kind's latest music video for her single "Slow Dance"
We live in an online age of instant gratification and it's becoming increasingly harder to stop ourselves from rushing into things. Amanda Kind's newest single "Slow Dance" is about taking your time falling in love, and cherishing the little moments that make building a life with someone so special. It's a song for people who crave that old school romance.