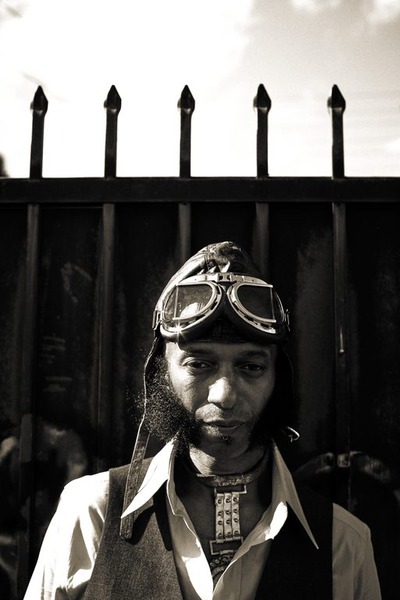 @skopemag news – wednesday – january 4, 2022 @ 12 pm est
@skopemag HQ – http://smarturl.it/skope
@skopemag Menu – https://skopemag.com/2022/07/11/skopemag-editorial-services-the-menu
WHITE REAPER SHARE NEW SONG & VISUALIZER – "PINK SLIP"
Recorded and largely self-produced in Nashville with the help of close friend and engineer Jeremy Ferguson, Asking for a Ride finds the Louisville band taking a more direct and in-your-face approach, prioritizing the collection's raw energy and its ability to translate live through ripping and nervy compositions. It's White Reaper at their most exciting – dialing up the chrome-plated riffs and monster hooks – a welcome reminder of just how much fun rock music can be.
Video: Game Changers – Armageddon Game
From the darkness comes, the Game Changers…quite literally, in fact. Armageddon Game serves as the first release and title track from the new EP from the Michigan/Ohio collective.
Ashley McBryde Brings LINDEVILLE to Life in New Video
"As soon as we recorded this song, we knew we wanted to make a video for it," McBryde reflects. "It's the start of the action in Lindeville. There were a lot of ways we could have shot the video, yet Reid had the idea to capture all the insanity and drama in one continuous take, which feels very in tune with the spirit of this entire project…," before the ACM and CMA Award winner laughingly adds, "how Lindeville of us!"
Rising Hollywood Triple Threat Laura Marano Drops "Bad Time Good Time"
Upon release, "BAD TIME GOOD TIME" received placement on 19 Spotify "New Music Friday" placements, including US, Global, Latin and Korea, as well as held positions on "New Pop Picks" and "Pop Brandneu." The single also landed on the cover of Tidal's "Chill Pop," with positions on "Pop Queens" and "Pop Life," on Amazon's "Breakthrough Pop" and "Girl Squad." She additionally received playlisting on Apple's "New in Pop" and "New Music Daily," in Austria and Germany respectively, as well as on Pandora's "New Music Now."
#1 On Billboard's Digital Song Sales, Tom MacDonald "Ghost"
I wrote this song for a my girlfriend Nova and released the video 2 weeks ago. We're both Canadian. It's got 3.5 Million views on YouTube, it was #1 on Billboard's Digital Song Sales today (beating out Taylor Swift, Sam Smith, etc.) and got me the front page on the National Post, Vancouver Sun, Toronto Sun, Edmonton Sun, Calgary Sun etc. a couple days ago.
Sunday Chapel – New Single 2023
Sunday Chapel was written and produced by Dave Herrera and is a story about how the Chapel is the rock for his family and the community through thick and thin, baptisms, weddings and funerals, the Chapel will always be there even at the end and generations thereafter.
Herrera said "we all need a rock and a place to support us during the good and bad times"
JIMMIE ALLEN RINGS IN 2023 WITH FOURTH NO. 1 SONG
Allen took to social media with some words of gratitude surrounding the achievement: "Dear Dad, I knew you existed and now the world knows too. Thank you to Country radio for helping me share the memory of my father through this song. My [co-writers] Cameron Bedell, Tate Howell and Rian Ball, I'm thankful to y'all for pushing me to do this song but I also thank you for being patient and writing it with me when I was emotionally ready… To every person that listened to this song, thank you. I read every message about how this song related to you and the person you lost. I'm sending love and peace your way in dealing with your loss."
Ancient Remains: Release A New Single 'The Ancient Will Remain'
Jayden Fox about the new single: "This track really helped us grow as a band and allowed us to understand the sound we were looking for." Cody Lawson added: "The Ancient Will Remain really showcases each members' talents. Everyone really put their all in to creating something we can love and remember."
THE PIT streams the "RocKabul" documentary for FREE (and a limited time)
As suggest the title of the documentary, "RocKabul" tells the story about District Unknown, the first and only metal band from Afghanistan. It is a coming of age documentary which deals with youth identity and freedom of expression that existed on the precipitous of the fragile city of Kabul.
French doom sludgers AZKEN AUZI share the music video for the song 'Disgrace'
Toulon, France based doom/sludge force Azken Auzi premiere the music video for the track 'Disgrace'. Their self titled debut will be released on January 13th, 2023 via Argonauta Records on CD and streaming platforms.
Brooklyn's Dee Billz Ft. Kyle Richh "4100" Video Out Now
FANTASTIC NEGRITO Announces New LP + "Highest Bidder" Single/Video via American Songwriter
Soulful singer, songwriter, musician, and activist Fantastic Negrito (neé Xavier Dphrepaulezz) has announced his brand new album Grandfather Courage, a reimagined acoustic version of his acclaimed 2022 album White Jesus Black Problems. He previously offered fans a preview of the collection's new version of "Oh Betty", in celebration of its GRAMMY nomination in the "Best American Roots Performance" category.
Will Epstein (Nicolás Jaar Collaborator) Releases Single/Music Video
The video for Oyster Bay, directed by David Schulze with analog image processing by video artist Benton C. Bainbridge and art direction from Will Epstein, creates an otherworldly mood that plunges into the dreamlike depths of the song. Bainbridge's work conjures ghosts and apparitions that haunt Schulze's stark and engaging frames, unearthing layers of light and feeling beneath the images that reflect the emotional architecture of the music.
DISCONNECTED SOULS Release New Single "Dissonant Whispers"
Emerging from beyond the shadows, "Dissonant Whispers" is the new single from the eclectic cinematic metal outfit DISCONNECTED SOULS. The Chester, England, based band push their boundaries further than ever before in this enchanting song. Become immersed in the foreboding tale of magic and disturbance of the mind through dramatic orchestration, thundering guitars and the alluring voice of the siren.
ENTERPRISE EARTH: Crushing New Video/Single, "Death Magick,"
Progressive deathcore outfit ENTERPRISE EARTH today unleashes a brand new song entitled "Death Magick." The lengthy track stands among the band's darkest, most relentless and plainly scathing songs of their extensive sonic arsenal.
DUST PROPHET Release New Single "Bury Me Before Noon"
DUST PROPHET have released their trippy new single "Bury Me Before Noon" on all streaming platforms. The track is from their upcoming release One Last Look Upon The Sky which is out on January 27th 2022.
The band comments "Bury Me Before Noon is about the story of biblical Adam, who upon reciting the opening chant is able to open a portal to hell. It is known as a Demonic Mantra, or a Satanic Meditation. It's commonly used in many grimoires, and frequently used in reference to hell and demons."
DD – "Came A Long Way"
"Came A Long Way" symbolizes past reflections of DD's life and how its shaped his overall reality and belief system bringing him where he is today. When observed at a deeper level, any audience can see themselves in DD as we are living a spiritual experience in a human shell.
THROAT LOCUST Stream Entirety Of Dragged Through Glass Ahead of Release At Decibel Magazine
Influenced by classic Florida death metal, but seasoned with BOLT THROWER and PANTERA's Texas groove, THROAT LOCUST seeks to create extreme music with a broad appeal. The new EP Dragged Through Glass will be unleashed on January 6th, 2023. Today, the band is streaming each fury fueled track over at Decibel Magazine.