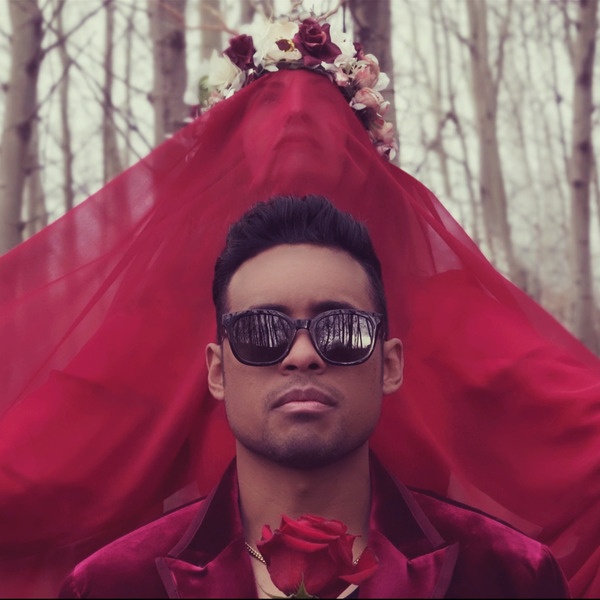 @skopemag news – tuesday – january 3, 2022 @ 12 pm est
@skopemag HQ – http://smarturl.it/skope
@skopemag Menu – https://skopemag.com/2022/07/11/skopemag-editorial-services-the-menu
Nutcracker / Mainstage Techno
Hamburg based Nanoviola is going to end the year strong with this last release.
"Nutcracker" has a very recognisable main melody, combining live lead strings and intriguing synths pouring into the massive drop resulting in a huge MainStage techno track with an incredibly captivating juxtaposition.
Broward County Florida Rapper, Producer, Songwriter and CEO of "Ace Of Diamonds Music" & "Diamond Lanes Clothing". Being a real student of the Game in the streets of South Florida made creating music feel like therapy for Pone. After teaching himself how to produce and engineer, he incorporated music into his hustling and made music a business
Music Submission: The 30s
The 30s are a Pop-Punk & Emo band with a focus on creating music that seamlessly incorporates a huge range of styles. They are releasing a new E.P., "Seasonal Depression," anchored by a music video for the political anthem, 'Justice Partners.'
Music Submission: Levi Eraxx
"Take me away" is the name of the new song by newcomer EDM producer "Levi Eraxx". At just 14 years old, Levi has already produced various songs. For this project, he got newcomer female singer "Srila" on board. For Srila it is already the sixth song that the native Austrian with Indian roots has released.
"Take me away" is the name of the new song by newcomer EDM producer "Levi Eraxx". At just 14 years old, Levi has already produced various songs. For this project, he got newcomer female singer "Srila" on board. For Srila it is already the sixth song that the native Austrian with Indian roots has released.
Symphonic Death Metal Band GODIVA Release Official Music Video For "Media God"
Portuguese long-running Symphonic Death Metal band GODIVA set February 3rd, 2023 as international release date for their highly anticipated debut full-length album Hubris!
Official music video for "Media God" can be watched on band's official Youtube channel here –
Israeli metal band Illegal Mind releases new single "Turning Back"
The band started rehearsing in one of the Tel Aviv studios in February 2018. After several jams with several musicians, a 4-person band was born. The idea for the name was born accidentally after reading some of the texts by vocalist Max Datskovsky by other band members. The texts talk about a dystopian future and a mythological end of the world as we know it. Inspired by books, computer games and movies from the last century. The band has a singing call about where humanity is headed and how to avoid it.
OLD DOMINION ANNOUNCES NEW SINGLE "MEMORY LANE" OUT JANUARY 5
"Sometimes, when I'm feeling overwhelmed, or missing someone, or maybe just feel a little nostalgic, there are places in my mind I can go that are full of memories of simpler times. It's a location, or a person, or a feeling that will always live in my memories and I can close my eyes and transport myself there anytime I want and experience it all again," said Old Dominion's Matthew Ramsey. "I think we all have that time in our life that will remain forever perfect in our hearts. Sometimes we wish we could just stay there and never leave."
PLAGUE BEARER: Seattle Blackened Death Metal Act With Members Of Drawn And Quartered And More To Release Summoning Apocalyptic Devastation Debut LP Through Nameless Grave Records
Born on the wings of pestilence out of a thirty-year slumber, PLAGUE BEARER rides into our diseased world with a vision of Summoning Apocalyptic Devastation. Primarily known as a primitive blackened Satanic brother to Seattle death metal legends Drawn And Quartered, PLAGUE BEARER has produced a string of underground demos and EPs over the years but never committed to a definitive full-length until now. Summoning Apocalyptic Devastation delivers a devastating triple-pronged vocal assault supported by brutal melodic riffing and pummeling drums heralding the end of this pathetic existence. The purpose of the band? The master of sixty-hundred-sixty-six riffs has but one word: "Evil."
The Intemperate Sons Release New Single "Unrealized" to All Major Platforms via FRAME|WORK
"The first cut off the upcoming album, Game of Keep Away is called "Unrealized". The Intemperate Sons once again teamed up with Amir Derakh at the producing and mixing helm to work on this track and the second album to be released in 2023. "Unrealized" is the story of being trapped within the walls of your mind and the self-destructive ways you end up keeping yourself there while everyone around you sees your potential. The Intemperate Sons will follow up the single release with a new video on 1/6/2023 that was filmed by Ardent Owl Media and Ryan Whitehead. The track was recorded at The Kitchen Recording Studios in Dallas, TX. All mastering is done by Mike Marsh Mastering in the U.K. " says the band.
FROM UNDER CONCRETE KINGS To Release Deathcore Cover of "Running Up That Hill"
Kicking off 2023 right, Massachusetts-based deathcore trio FROM UNDER CONCRETE KINGS are preparing to unleash their latest trailblazing and technically dizzying offering: an electrifying cover of Kate Bush's "Running Up That Hill", due out January 13th. The single is paving the way for the band's upcoming EP, also due out in 2023. More details to follow.
The Lemon Twigs sign to Captured Tracks | Return with 60's flavoured "Corner Of My Eye"
Today, The Lemon Twigs release "Corner Of My Eye," a poignant, 60s-tinged rock song and their first single for the esteemed Brooklyn based independent label Captured Tracks.
The release marks their first new music in two years, following the 2020 album Songs For The General Public. "Corner Of My Eye" is a warm, guitar-led ode to a new love interest, written and produced entirely by The Lemon Twigs.
Singer/ Songwriter/ Producer Mychael Gabriel Releases New Single "Sunday Afternoon" + Official Music Video
MYCHAEL GABRIEL has released his latest single "Sunday Afternoon" to all major platforms! The single is from his highly anticipated album titled Genesis that is available now!
At times heartbreaking, and others tender, Mychael Gabriel's "Sunday Afternoon" deftly navigates the highs and lows of a relationship through a melody of piercing lyrics that are as seamless as they are true.