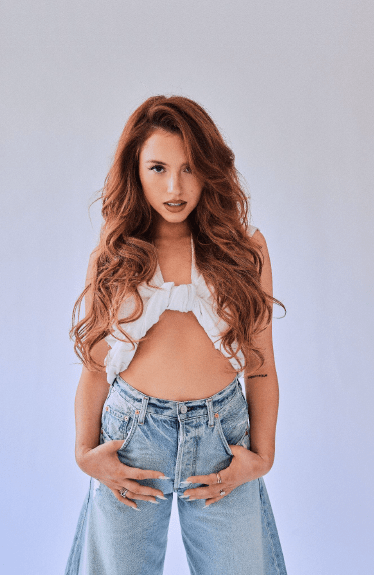 @skopemag news – saturday – december 3, 2022 @ 10 am est
@skopemag HQ – http://smarturl.it/skope
ARLINGTON TEXAS RAP PHENOMENON AAP DENO DEMANDS A "BIG PAYMENT" ON NEW SINGLE & MUSIC VIDEO OUT NOW
On the track, a hummable clean guitar loop encircles punchy 808s, adding just the right amount of friction to the beat. AAP Deno stunts atop the verses with a smooth flow before he makes his demands crystal clear during the hook, "I need a big payment!" The accompanying music video spotlights his larger-than-life personality and vision. For as much as it celebrates the benefits of a "Big Payment," it also serves as a mantra of motivation.
Moody Single Out Today from Void Comp
"Like Flowers" touts a late-night alt-rock sound with hazy guitars, crisp acoustic drums, and soaring lead synths. The song's lyrical theme revolves around the pain of unrequited love and the need to move on.
Icewear Vezzo, Jeezy and DJ Drama Drop "One Time"
Hunter Daily Shares "Skeleton Key" Single + Lyric Video via MXDWN
Today, Los Angeles singer-songwriter Hunter Daily shares her newest single, "Skeleton Key," alongside an accompanying visual. Throughout the soft-spoken track, Hunter describes the emotional damage left in the wake of a hard, but necessary breakup.
mxdwn PREMIERE: Hunter Daily Shares Stunningly Emotional New Single and Lyric Video "Skeleton Key"
Su'Lan Drop Ferocious "Hands on the Floor" Video
Antisemitism got a new music video w/ Kosha Dillz' Rise Up!
Madchild & Obnoxious Release New Video For "Drop Off" & New Album
Madchild and Obnoxious have unleashed their new joint album Mobsters & Monsters via Suburban Noize Records today in stores and across all digital platforms. The album is a back-to-basics approach to hip-hop with machete-sharp rhymes and smashing hard-hitting beats from C-Lance, St3v3n, Jordan Coyne, Tao Zou, and C-Sik. "Mobsters and Monsters" features guest appearances by Sick Jacken from Psycho Realm, Henry AZ, and Ouiji Macc.
YUNG FAZO "RELOCATE" MUSIC VIDEO OUT NOW
The 17-year-old, who blends the gleaming sounds digicore and hyperpop with grimy lo-fi rap beats, first broke through with 2022's stranger love vol.1. Now, Fazo takes his sound to the next level. To celebrate the release, he's also sharing a video for mixtape standout, "relocate."
BOSA Releases "Howl at the Moon" Featuring Eligh & Monster Luna on Music Is 4Lovers
BOSA teams up with Eligh of Living Legends and vocalist MonsterLuna (Luna Achiary) for a hypnotizing French house music tune. Monster Luna's ethereal French vocals and Eligh's eloquent hip-hop lyrics are beautifully layered over mystic electronic beats. The result is a groovy, otherworldly track sure to have electronic music lovers dancing into the new year.
Tearing Up Shares "Said Something" Single + Video via CHORUS.FM
Following the release of his debut EP Billy Is Dead (out now via all DSPs) earlier this fall, Tearing Up (the brand new project of musician Graham Caldwell) returns with the announcement of his debut LP, Heavy (out January 27, 2023).
BAD MARY RELEASE VIDEO EP FOR A VERY BAD CHRISTMAS EP OUT ON DECEMBER 6
New York punk veterans Bad Mary release a video EP for A Very Bad Christmas where they blast through three holiday classics doubled in speed to make them their own. The EP features rock n' pop-punk versions of "Silent Night," "Angels We Have Heard High," and "Little Drummer Boy." The EP will be out on streaming and digital platforms on December 6.
RISING AFROBEATS STAR MAYORKUN IS BACK WITH NEW SINGLE "ALARM" OUT NOW
Back in 2016, Mayorkun caught the attention of none other than Afrobeats icon Davido who signed him. Building up a buzz from behind the scenes, he notably crafted the international banger "The Best" for Davido's A Better Time album. 2022 saw him leap into the spotlight on Camidoh's "Surgarcane (Remix)" [feat. King Promise, Mayorkun, & Darkoo]. It ignited TikTok, while Mayorkun's "Certified Loner (No Competition)" popped off with 8.3 million Spotify streams. To date, he has garnered north of 100 million YouTube views and over half-a-billion on-demand career streams. However, he's just getting started. Sound the alarm, because the "Mayor of Lagos" is on his way to the top.
The new single from Black Velvet Butterfly – The Poverty Moth
The Poverty Moth is Gothic Metal. The song being a social commentary on poverty. The lyrics paints a picture of despondence and despair from the point of view of a Moth who has been allowed to flourish in his filthy surroundings undisturbed by the houses inhabitants.
Toronto Alt-Country Outfit Gregory Childs and Heart Lung Make a Powerful Musical Plea "From the Chest"
Canadian Punk Rockers Isolated Earthlings Release Their Self-titled Debut Album
The album was recorded, in Edmonton by Rob Lawless who recorded the latest Dayglo Abortions album , "Hate Speech". Blind Marc plays the drums, bass and the vocals. The guitar tracks are played by Mike Caton, Who has been a guitar player in the Edmonton punk and metal scene since the late 80s. Mike played in bands, Zero Tolerance, The Boozehounds and Broken Nose. Zero Tolerance opened up for Buncha Fuckin Goofs and Random Killing, from Toronto in the late 80s andearly 90s in Edmonton. They opened up for Nirvana in April 91 in Edmonton at the Bronx there was 30 people at the show and they were all there to see Zero Tolerance. Then six months later Nevermind was released and Nirvana were playing stadiums. Also Neil Calliou from Edmonton on second guitar. Neil played in a death metal band in the 90s called Putrefaction. They used to open for all the local Edmonton thrash metal bands like Disciples of Power and Malignant Growth. They opened up for Gore Guts at one show and Cryptopsy and another show in Edmonton in the early 90s. Mike Jak, one of the guitar players for the Dayglos since the mid 80s, also plays guest guitar on a few tracks. Blind Marc's nephew Nolan Branch, plays banjo and guitar solo on a couple tracks. The album is a comedy album with some punk rock/rock 'n' roll songs to fill in the blanks.. The first single 21st-century is all about pining for the good old days before social media and cell phones took over our life. The cover art was drawn by Dustin Jak Schwam.
Premiere: We are "Isolated Earthlings" in solo LP debut from Blind Marc
Ukrainian Metal Band HETMAN Release New Single "Thirteen"
Ukrainian Metal band HETMAN release new Single "Thirteen"; song taken from band's coming 5th full-length album Black Heart, to be released on December 9th, 2022.
LOTAN release new single and video "Ignis"
LOTAN just released a new single and lyric video, for the track "Ignis".
"Ignis" is the first digital single of what's to be the Danish band's debut full-length album and is a midtempo black'n'roll sledgehammer. The song is a comment on the world of chaos that is rising slowly from the rubble of the war in Ukraine, the ecological disasters, and the generation of men and women who has stood idle by. Seekers of eternal youth, Starving soul, For the devil's truth. The promise that everything will burn in the end.
RÊVE UNVEILS LATEST TASTE OF DANCE-POP BLISS "HYPERSEXUAL"
2022 has seen Rêve flourish as she cements herself as one of this generation's most promising dance-pop singer-songwriters. Since making her major-label debut in 2021 with "Still Dancing," Rêve has amassed over 97 million combined global streams across a number of original singles, including the irresistible "SKIN 2 SKIN," her airy track "Layover," the flirtatious "Tongue," and her chart-topping track "CTRL + ALT + DEL" which went Platinum in under eight months since its release and was featured on
Canada's Drag Race. Popularity and critical praise continue to grow for Rêve with features and extended versions of her original tracks from artists like ESSEL, BILLEN TED, Slater Manzo, Lee Vent, Kito, KALM, Lemon and Ceréna.