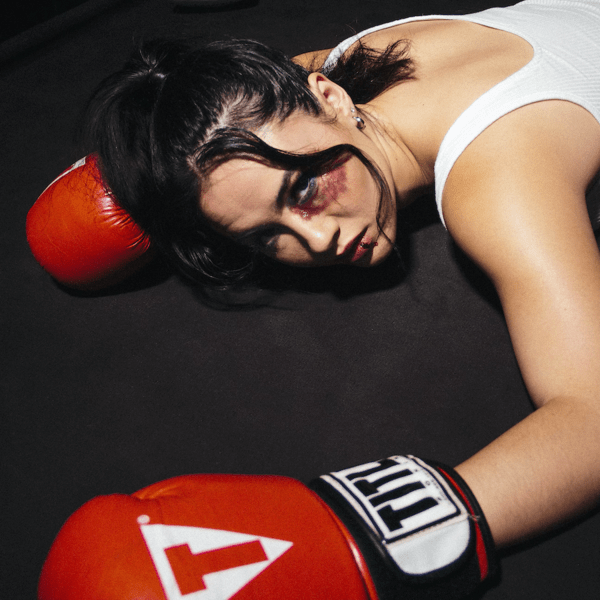 @skopemag news – wednesday – november 30, 2022 @ 12 pm est
@skopemag HQ – http://smarturl.it/skope
Chris Birkett Releases Holiday Song "Hear The Angels Sing"
In the 1990s Chris Birkett was working around the clock as the UK's go-to-producer/engineer working on legendary projects, such as Sinead O'Connor's album I Do Not Want What I Have Not Got, that featured the massive hit single, Nothing Compares 2 U. With artists and labels taking most of his time Birkett had little to spare for his two young children.
SAUCY SANTANA SHARES NEW SINGLE "BOP BOP"
The latest in his run of hits this year, including the summer anthem "Booty" featuring Latto and the playful "I'm Too Much," "Bop Bop" is a lively, bass-heavy romp that carries Santana's signature style, fun and quotable flows, and instantly iconic choruses.
Chinese/American viral artist Emei new pop rock
With her dripping vocals, colorful lyrics, and slicing wit, viral alt-pop artist Emei has rapidly built up a fan base over the past year. Leaning on over a decade of stage experience, Emei invites audiences into her world, leading them through her hyper-relatable musings on young adult life.
Melodic Earworm Out Today from Luke Sweeney
'Rishi' touts everything from 808 beats, synth bass lines, Nile Rogers-esque guitar strums, and groovy Prince-like party refrains sit alongside stoney '60s-style interludes, jazzy futuristic spells, prog-rock plucks and riffs, a children's chorus and even Hindu prayer circles.
The Dorons Debut Their First Alternative Rock Album, 'The Doronic Verses'
The Dorons step forward with their stunning debut, the playfully titled 11-song album, The Doronic Verses, their carefully crafted album of contemporary rock, shaded with singer-songwriter intimacy, country flourishes, and blues-rock urgency.
BASTIEN release quirky jangly indie banger 'Green Garden'
Finding terra firma in the genres of new wave, soft rock, psych and jangle pop, the four-piece have drawn comparisons to bands such as The Field Mice, Teenage Fanclub, and REM and on this outing, which is their first single ahead of their debut EP release slated for early 2023, there is something extremely palpable in the air, which feels a little like hearing The Smiths for the first time on a rainy night in Manchester.
Whenyoung announce new album 'Paragon Songs'
Made up of couple Aoife Power and Andrew Flood, they're known for their infectious indie-pop, the duo have evolved and developed an expansive new sound. New album Paragon Songs is an exploratory journey through the dark depths of self-criticism, rises into an ambition for change and a desire to welcome healing and self-love – it's a self-help and rite of passage album. It was written between a cottage in County Clare on the West coast of Ireland, and in a flat on a street called Paragon on the East coast of England.
Msaki x Tubatsi (Keleketla, Black Coffee, Diplo)
HUNDRED REASONS share new single "New Glasses"
PINKPANTHERESS – Boy's a liar OUT NOW
Today sees PinkPantheress release the highly-requested "Boy's a liar". Created alongside Mura Masa, PinkPantheress explores the notion that men are trash. Speaking on the track Pink shares "Boy's a liar is the song I'm most excited to put out! me and mura masa wanted to create a fun track together about a common theme this time of year, boys being LIARS"
Dwen Reveal Details of Debut EP 'Leoht Farn' Released 27th January 2023
London-based experimental lofi-folk-R&B trio Dwen are pleased to reveal the details of their debut EP, Leoht Farn, set for release on 27th January 2023.
To celebrate the news, the band have released a blissed-out visualizer for new single 'Purple' which is released on 30th November 2022.
DIVORCE share mesmeric effort 'That Hill' | out today (Nov 29th) via HAND IN HIVE
NEW VIDEO: 'NEVER ENOUGH CHRISTMAS' BY THE NEW BARDOTS (ROCK, HOLIDAY)
Psych outfit Sunglasses For Jaws (Spiritualized, Sinead O'Brien) release new single "For Another Day" – new album 'A Room In Europe' out 16th Feb
London based outfit Sunglasses For Jaws have released their new single "For Another Day" alongside a video directed by Andrea Banjanin. The new single is the second track be released from Sunglasses For Jaws' upcoming album 'A Room In Europe' – out 16th February 2023 via Pony Recordings.
Fast rising pop starlet Virgin Miri releases 'Basic Ordinary' the first single from debut album
piglet shares final single "discreet" ahead of seven songs EP on Friday
MOTÖRHEAD BAD MAGIC: SERIOUSLY BAD MAGIC TO BE RELEASED ON FEBRUARY 24th 2023
A new video for "Bullet In Your Brain", featuring exclusive, never before seen footage of Motörhead in the studio for the Bad Magic sessions, is available right now. A foot-down, fist-pumping, Lemmy-bass-driven stomper with a deliciously dirty Campbell riff, and Dee-driven dynamics, both the song and footage are a tremendous treat for fans who have craved new Motörmaterial.
Jupiter Grey Shares Debut Album Fires on the Moon
Rising UK alternative R&B artist Jupiter Grey has unveiled his debut album Fires on the Moon. The album arrives following much anticipation stemming from previous singles "Is It Ever The Same", "From 80's With Love" and the album's title track. Having garnered critical acclaim for his unique sound, Jupiter looks set to continue his remarkable rise and break new ground with this first full-length project.
SPOTIFY RADAR presents SHYGIRL
Today sees Shygirl release Spotify RADAR presents Shygirl, a mini-documentary created with Spotify as part of her Spotify RADAR campaign.
Directed by Angela Steps, the 15-min film sees Shygirl, alongside collaborators James Massiah and Cosha gather a group of young creatives to embark on an enlightening adventure outside the city, seeking inspiration from our natural environment to hone their creative writing skills. The stunning Suffolk coastline provides the backdrop to the heartfelt and profound words from the ten budding writers.
FRANCE'S POMME RELEASES VIDEO FOR "VERY BAD"
Pomme gained exposure thanks to her deeply mature and sensitive lyrics, as well as her delicate one of a kind vocals. She is also involved in feminism, women's rights and queer movements.
James Brandon Lewis Shares Powerful New Track "The Blues Still Blossoms"
"I was thinking about miles of blue fields, that was the visual in my mind," James Brandon Lewis said of his contemplative new song "The Blues Still Blossoms," out today. "I wanted a blues that sounded like it was floating and never ending. And new, refreshing. The piece is built on word-like phrasing – I'm not thinking about time at all. It's like a breathing walk, or a conversation." The track is from Lewis's upcoming album 'Eye of I,' out on February 3, 2023. Listen + watch a live performance of the song below.