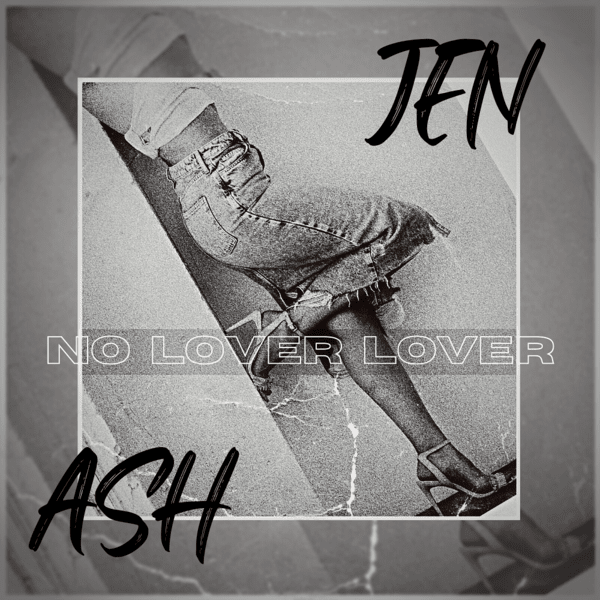 Reviewed by: Lee Callaghan
Evolution Music Press
November 24, 2022
Following the acclaimed success of her single Crush On You, Jen Ash is back with her latest offering No Lover Lover. A track dedicated to rebuilding herself in what she calls the breakdown of a "cathartic" relationship. Doomed to fail, this relationship shaped the premise of the aggression, pessimism, yet thoughtful reproach that audiences are exposed to throughout this track. When asked to contemplate on what No Lover Lover meant to this budding young artist, she reflects; "Relationships are sometimes distractions, and they take us on a path that is not ours to take, and we lose focus of what our true desires are." Of course, this path leads Jen Ash to a potentially huge commercial success with No Lover Lover. This RnB / Pop single hits on all the major aspects of a commercial hit; an infectious groove, a chorus that is easy to sing-along to, and a melody that elicits a movement in her audience that makes this a perfect track for a quiet reflection, or partying the dance floor. The deep bass groove fits right in the pocket with the beat while the main melodies play out as a contrast to the mezzo-soprano vocals. The slight use of delay and reverb on the vocals allows Jen Ash's voice to sound very full without losing any of her vocal qualities.
A young artist brimming with potential and emotionally raw talent, this former basketball player from France is poised to tackle the pop world with her tracks available in both English and French. Upon moving to Los Angeles to pursue her musical dreams, Jen Ash is making good on her desires, and No Lover Lover is a testament to that drive and ambition that is challenging to make her a star. As with the other tracks in her growing catalog, Jen Ash demonstrates professionalism, and maturity as she navigates tough thematic lyrics and presents herself as a competent and skillful performer. With the growing streams of her previous tracks, No Lover Lover should build on the momentum Jen Ash is building for herself and should land her on any Urban, RnB, Pop, or Adult Contemporary commercial radio playlist. No Lover Lover is a very enjoyable track, it is expertly produced with all the frequencies separated nicely and lots of allotted headroom to really crank up the volume and experience all the nuance samples crisp and clear.