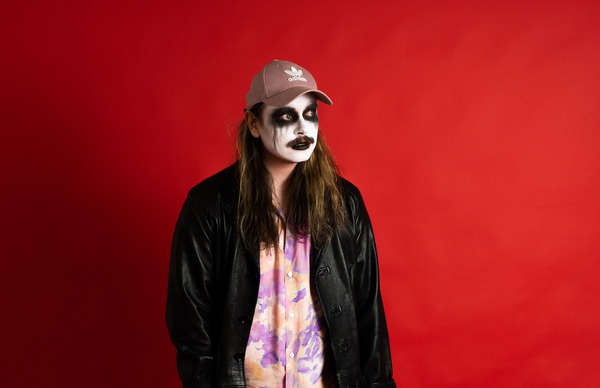 @skopemag news – wednesday – november 22, 2022 @ 10 am est
@skopemag HQ – http://smarturl.it/skope
Hard Southern Rock Band 13South Release Debut Single "Mississippi Way"
From the backwoods of Magnolia, MS, 13South debut with single "Mississippi Way." Described as "If Lynyrd Skynyrd and Junkyard had a baby," these Hard Southern Rockers have dredged through adversity and the windfalls of life to capture magic and bring you MS Way — and their upcoming LP Bend Don't Break. The songs are fun, rebellious, and renderings of the lifestyle and mystique of this Hard Rockin' Southern Band.
Montreal's ETERNAL CLOSURE Posts Making of Video For Album "At the Center of It All – Chapter I" Produced With Chris Donaldson (Cryptopsy)
This past September, Montreal's Eternal Closure unleashed the new album "At the Center of It All – Chapter I". It is a diverse, heavier, and more technical record than anything they have done before. Demonstrating their songwriting abilities being taken to a new level along with incorporating elements of prog, and djent with their solid core base. The band is sharing with fans a behind the scene glimpse into the making of the record in the studio with producer Chris Donaldson, which can be viewed at
BLACKWÜLF: Metal Injection premiere "Shadow" video
Oakland stoner metal stalwarts BLACKWÜLF are set to release their fourth studio album "Thieves & Liars" on February 3rd through Ripple Music. Watch their brand new video for "Shadow" over at Metal Injection now!
BABYFACE RAY ANNOUNCES NEW ALBUM 'MOB' FOR 12/2
FACE, released in January of this year, saw Babyface Ray's star rise to a national level after being a legend in Detroit for the past 10+ years. The album garnered him a highly coveted XXL Freshman cover spot, his highest charting spot to date at #31 on the Billboard Top 200, along with reaching Top R&B/Hip-Hop Albums, Top Rap Albums and debuting at #2, a sold-out national tour, among other coverage and accolades.
Young Jah x Only1Deezy x DumasXPNTL – I Won't Never [DJ Pack]
Roadrun Cmoe Ft. Babyface Ray "Meet The Fockers" Out Now
ÁMBAR LUNA Releases Her New Single "AÚN ME QUEDA FE" With LEE EYE
Ámbar Luna has joined forces with Colombian artist Lee Eye, and together they're invading the scene with the single "Aún Me Queda Fe," which is available now on digital platforms. The production process for this song began in Chile, while the recording was completed in the city of Medellín, set in the Comuna 13 neighborhood and with the weight of social realities that it brings with it.
This single represents what it is to live in instability and at the same time maintain an optimistic view of being able to fulfill dreams, without anything or anyone shooting down that conviction. The song, unlike the majority of urban music today, reflects a more positive view of what it means to come from a barrio, which really distinguishes these two artists because they understand and bring to sounds the rawness that is experienced in the underworld.
Alt.Rockers James Blonde Capture the Healing Magic and Allure of a Night Out with "Back To Life"
Werewolf Jones to Release "Rot Away" LP on Big Neck Records
Werewolf Jones started in late 2016 on Detroit's West Side, in the basement of the house where they were roommates. In 2018 they released a self-titled tape on Rare Plant Recordings, recorded in a barn in Northern Michigan. In 2019, It's Trash Records dropped the band's first record, a self titled 7″ EP. In 2020 the band released their first LP, 'Premium' on Big Neck Records, recorded upstairs at Detroit's own Outer Limits Lounge. 2021 saw the release of 'Terminal Velocity' tape on Tetryon Tapes, as well as a live tape, 'Live at the Outer Limits Stroh Down' on Primitiv Screwhead. The band has toured extensively throughout the Midwest, East Coast, and South Eastern United States.
SONG PREMIERE: Werewolf Jones Unleash Brash and Grinding Punk on "Lock The Door"
KUMBIA QUEERS RELEASE NEW SINGLE: "GHOSTEO"
Shoegazers Father/Son NYTE SKYE Reflect On Distant Memories In "Take Me Up Again." New Album 'Vanishing' Out 1/10
When writing "Take Me Up Again," connecting the pieces instrumentally was a process of trial and error. "It first started as a very simple electronic song, kind of like a stripped-down old Cure song. We experimented a lot with different sounds. Skye (Nyle's Son) had found a vintage marching drum at a thrift store; turns out it was a 1930's Ludwig. We found some missing parts and hardware online and we were able to refurbish it. It had a deep, long decay and tons of overtones. We also used a broken China cymbal on the choruses, referencing a bit from the song 'Destination Unknown' by Missing Persons and Terry Bozzio's awesome drumming on that. This loud trashy banging, gives the choruses a signature sound and it just seemed to work," describes Nyles.
carpetgarden Shares Official Video For "lonely"
Fast-rising alt-pop sensation carpetgarden (the musical pseudonym of singer-songwriter David Sweet) has released the official video for shiver-inducing standout track "lonely" to celebrate the release of their recently dropped EP WTF is even going on? (out now via House Anxiety –
Emm Gryner (David Bowie's Keyboardist) Shares Debut Single "Valencia"
In the pandemic, all that mattered was getting back to joy. Knowing life could end at any minute inspired me to think back to the happiest times in my life – listening to the radio and hearing all that amazing soul and pop that I grew up with. I knew I had the chops to replicate it and the life experience to channel love into the song.
BREAKOUT RAPPER JELEEL! TEAMS UP WITH DENZEL CURRY ON OFFICIAL VIDEO FOR "SHOTS!"
ERIK V HUEY (Surreal McCoys) battles the bottle in video for "Winona"
Bad Hammer (FFO: Boy Harsher, Molly Nilsson) share new single 'Away', debut album out Friday
Today, Berlin-based shadow-pop newcomers Bad Hammer have shared sombre love song, 'Away'. The track and accompanying video are the final pieces to be shared ahead of the release of their debut album, End Of An Age, which is due out this Friday. On their new album, the duo blend melancholic melodies with poignant guitar riffs, meandering along warm synth pads and subtly driving drum beats to dazzling effect. Thematically the songs that make up their forthcoming debut, End of an Age, are connected by referring to a state of being on hold, undetermined, between looking forwards and back, holding on to something and anticipating change.
Multifaceted Producer Lycoriscoris Shares 'A Piece Of Nature' (FFO: Brian Eno, Jon Hopkins, Boards of Canada)
REAL TERMS Announce Details of Debut Album 'VANTAGE' Released 24th February 2023
Liverpool experimental alt-pop trio REAL TERMS are delighted to announce that their debut album, VANTAGE, will be released on 24th February 2023 via renowned math-rock band Delta Sleep's new label, Sofa Boy Records.
MALIKA – Bless Her Soul (acoustic)
New music video for MIKANO's 'Tell a Lie' – out today, Nov 23rd
GEORGE HENNESSEY — Breaks Out With Anthemic New Single: "Prisoner"
His final release of 2022, the anthemic new cut arrives as a foretaste of his highly anticipated debut solo album: 'If You Can't Find What You're Looking For Please Ask', which will be released on 3rd February 2023.
New Music Out Today – Animai -No Enemy
Animai said: "When I composed the track, I was thinking about my own mental health and how we can all be triggered into acting/reacting in ways to protect ourselves. It's often behaviours we learnt when we were younger; our brain recalls a similar situation and reacts on autopilot. Self-awareness brings a realisation that there is no *enemy*, instead, only pain, and the parts within us that we cleverly developed to protect ourselves from remembering that pain. The song is about witnessing the body react, and then implementing tools to come back into the present moment."
ST.LUNDI SHARES THE NEW VIDEO FOR 'FALLEN LIKE A STAR'
Between tours as guest to Kodaline, Tom Gregory and Jeremy Loops as well as big collabs with Kygo and SEEB, St. Lundi's whole-hearted songwriting is establishing a sincere emotional connection with a growing fanbase. His blossoming reputation is further supported by the impact of his own songs, including 30 million+ streams of 'Nights Like This', which became a huge airplay hit across Europe.
Durham indie-rock maverick Trunky Juno announces new EP and shares energetic new single "Boys Like Me"
Durham based indie maverick Trunky Juno has announced his new EP 'Death Metal Music' will be released 3rd March 2023 via Silent Kid Records. Trunky Juno has also shared the EP's second single, the energetic "Boys Like Me".
The new single follows the EP's first taste and title track "Death Metal Music", released last month hot on the heels of recent support dates with The Mysterines and a busy summer of festival appearances at Liverpool Sound City, Live At Leeds, Made Me Like It, Neck Of The Woods, Twisterella and more.
W!ZARD: scathing new video "Despite"
Bordeaux-based noise/post-hardcore unit W!ZARD share their new video "Despite" – an acerbic criticism of the consumerist lifestyle and its denial of environmental problems – for their new single released via A Tant Rêver Du Roi. Striking and corrosive!