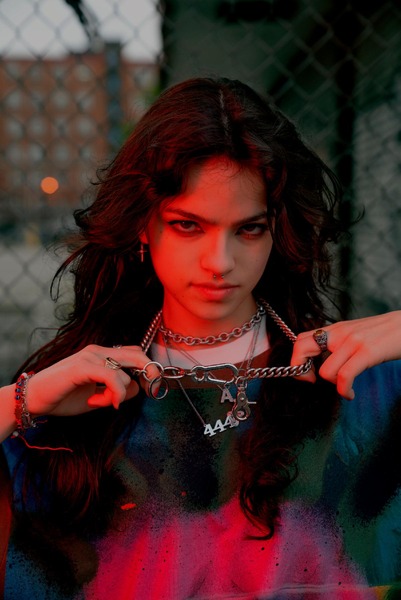 @skopemag news – monday – november 21, 2022 @ 7 pm est
@skopemag HQ – http://smarturl.it/skope
BLUR drummer DAVE ROWNTREE shares new track "Tape Measure"
DAVE ROWNTREE is pleased to share the new single "TAPE MEASURE" from his forthcoming debut album, Radio Songs which will be released on January 20, 2023 through Cooking Vinyl.
"Tape Measure" is streaming now. It's a song that dips into the melting pot of sound that the Blur drummer accumulates from his passion for dipping in and out of radio stations the world over and landing on the distinctive sound of a Bollywood soundtrack that Dave splices together with a clipped beat. It's a colorful tune, all rhythm and melody.
Matthew & The Mainstream Share Single "Gonna Wait" via Bass Magazine | 'Rom Core' LP Due Out Jan. 13
Rom Core was recorded over the course of three years, from Spring 2018 to Fall 2021 at Thundershirt Studios, in Echo Park, Los Angeles, CA. The album is produced by Thundershirt (Scott Seiver and Tim Young), mastered by John Spiker, engineered and mixed by Scott Seiver. Guitars and bass by Tim Young, drums by Scott Seiver, backing vocals by Seiver, Young, and Lurie. Keys by Matthew Lurie with contributions from Larry Goldings (STYBSG, Temporary Living Situation). String quartet (Baby You're Too Good To Me) features Tom Lea, Ji Young An, Adrianne Pope, Chris Ahn. Sebastian Steinberg plays upright bass (Brian Dryin'). Isaiah Gage plays cello (Gonna Wait, Brian Dryin'). Horns section (STYBSG, Chorus) features Steve Scalfati. Percussion by Davey Chegwidden.
Yung Sinn – "Shake Det"
True Body Share New EP via Stereo Embers
COMMUNIQUE: TRUE BODY 2022 <current approximate location(s): NYC & RICHMOND, VIRGINIA> [names of various 'members': IVY 3, HECTOR CASTRO, NATHAN BYRUM, KEVIN PAINTER, DANNY SHYTI] "Witnessing the state of Western Civilization upon touching down in '22 does not illicit much surprise. Of course this house of cards buckles under the weight of its own architecture. We are resolved to endure the waves of destruction and renewal. You will hear our songs echo through blacked-out cities, our voices rise over the embers of burning land and body, our rhythms pulsing from the secret corners of virtual landscapes. Beyond the End of the World."
Perfect Christmas playlist addition – Robby Johnson's new song, "Oh! Santa, Please"
"Raven's Home" Actor & Triple Threat Issac Ryan Brown Releases R&B/Pop Rendition Of Holiday Classic "The Christmas Song"
The song was produced by Hollywood and C Minor and was carefully chosen by the singer/songwriter due to the inspiration of his mother.
What is Christmas with no "SNOW"? John Driskell Hopkins with Yacht Rock Review and Debby Boone cover a Holiday classic, available now!
John Driskell Hopkins, founding member of the GRAMMY-winning Zac Brown Band performed "You Light Up My Life" by three-time GRAMMY winner Debby Boone for his friends and family at the age of 6 at a Christmas gathering in 1977. 45 years later, while recording his fourth Christmas album, Hopkins was gifted an original pressing of "You Light Up My Life" and though he could only dream of once singing with one of his greatest inspirations as a performer, Debby enthusiastically agreed to join him on the song "Snow", once recorded by her mother in law, Rosemary Clooney.
ARI ABDUL "Fallen Angle" EP
With over 75M global streams to date, 20 year old Ari Abdul is showing what it means to be a break-out star. And now she's blessing us with her debut EP, Fallen Angel.
As its title suggests, Fallen Angel is a pop-noir work, levitated by alluring melodies and Abdul's warm, luminescent vocals. Growing up in Catholic School, she became enamored with the story of Lucifer and the "fallen angel" narrative. Ari and her best friend/ producer Thomas LaRosa worked to create a world behind the EP inspired by "loss of innocence and connection with one's self into a distorted, wicked version."
GRAMMYS BEST NEW ARTIST NOMINEE OMAR APOLLO SHARES NEW MUSIC VIDEO FOR "EVERGREEN"
Capping off a true breakout year, Omar Apollo shares a new video directed by Rubberband for hit "Evergreen (You Didn't Deserve Me At All)" following his 2023 Grammy Award nomination for Best New Artist. Amongst the most popular songs off his wildly successful album IVORY with 128 Million+ cumulative global streams, "Evergreen" was his first track to be featured on the Billboard Hot 100 and has spent the past 7 weeks on the chart while going viral on TikTok with more than 300k videos made with the song. He also performed the song on NPR's Tiny Desk in September and on Jimmy Kimmel Live! just over a month ago.
Sabrina Ponte and Black Oxygen add their own flair to the holiday classic, "Last Christmas"
November 21st, 2022 (Nashville, TN): Country-pop artist Sabrina Ponte releases "Last Christmas" feat, Black Oxygen. The single is available now on all digital streaming platforms.
Nashville-based singer-songwriter Sabrina Ponte has released her own rendition of the classic holiday tune, "Last Christmas." The single features the band Black Oxygen.