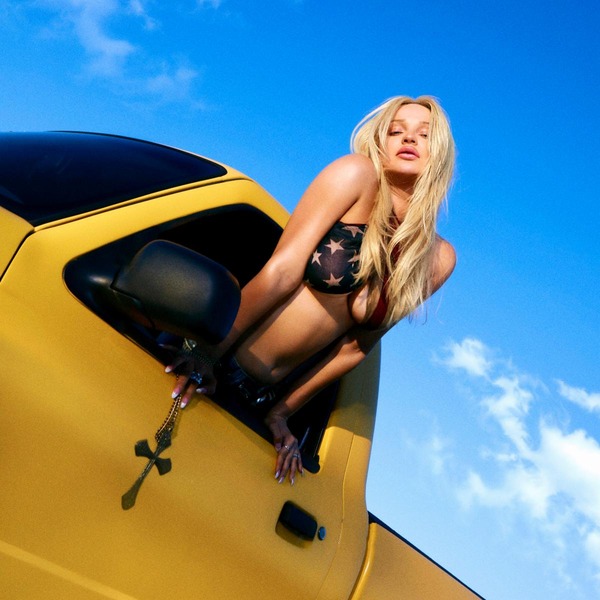 @skopemag news – friday – november 11, 2022 @ 8 am est
@skopemag HQ – http://smarturl.it/skope
What's Your Fantasy: Dark and Gorgeous Bloodthirsty Twist
What's Your Fantasy music video is a dark and gorgeous bloodthirsty twist on the classic Alice in Wonderland fairytale directed by Vanessa Marzaroli. The music video features vintage Chinese Opera headdress, costume and select set pieces from fashion icon, designer Peter Lai's personal collection, custom cakes designed and constructed by Helene Abernathy, and set design by Vanessa Mazaroli.
Have You "Seen" SCATTERED STORM's New Music Video
"This was a very complex song to write vocals to. Because it has many changes. Many ups and downs. Overall it is a very dark song. Its slow riffs and rhythms make it feel like you are in Darth Vader's home. We used a lot of Star Wars references in this song. Yoda's teachings. The evolution of being good but then going to a dark place. Fear is the path we yell. As Fear leads to anger, anger leads to pain, and pain leads to suffering. All indications that you are pretty much heading to a dark place." adds drummer Jay Arriaga.
Video Premiere: Scattered Storm make an homage for Star Wars in new video "Seen"
Singer-Songwriter Lesley Pike Releases 'WILD' (Vol.1) LP
"Wild," the album's title track, is an organic and airy piece of folk pop which reflects on children's sense of abandon and the freedom which Pike has found within herself. It's a song about taking the time to reflect and really trust in oneself.
Eva Grace is "over overthinking" in New Single
"'over overthinking' is a diary of sorts. It is a look behind the curtain to some of my introspective thoughts," admits Eva Grace. "Being painfully self aware is a full time job. I hope this song reaches the overthinkers of the world and can make them feel understood."
BRE Unveils New Video for "The Revolution"
Los Angeles alt-pop artist BRE has released a new video to accompany her single, "The Revolution," an empowering call to action referencing the current events surrounding women's rights. The music video features historical facts surrounding the women's rights movement and makes for the perfect compliment to the single. Hellbent on propelling the change she hopes to see in the world, BRE has been proactive in using her platform as a tool for progress. Follow her online at BREmusicpage.com.
R&B STAR COL3TRANE RELEASES OFFICIAL VIDEO TO "ASTROLOGY JOINT"
The release of the track was premiered by Notion Magazine and followed a new visual to hit song "Lights Out." The latest visual was the focus track off independent debut album "Lush Life," which was released earlier this year. Col3trane's debut album 'Lush Life' was released on May 6th on all streaming platforms via UnitedMasters. The 12-track project, on Col3trane's very own Trane Of Thought Records, shows off the singer-songwriter's futuristic take on R&B. Lush Life takes you on a journey through love and heartbreak. Beginning with the atmospheric instrumentals on 'The First Time' Col3trane enters the album with a smooth transition to 'Take Notes.' The project includes hit track 'Californication,' along with the sultry collaboration 'Bag' featuring Grammy award-winning artist Lucky Daye, as well as the lusty single 'Plus Minus' featuring Erick The Architect and the most recent bop 'Logan Paul.'
Stylish New Track from Poseidon's Alley
""Knight of the Mirrors" fuses the project's instrumental rock prowess with atmospheric synths, traversing a late-night synthwave allure. The track title references Miguel de Cervantes' epic novel 'Don Quixote.'
CEO Trayle and FastMoney Ant Cross Police Lines in "Nightmares & Dreams" Video
Ambar Lucid Releases Double Single "444" and "Ms. Moon"
"444" was inspired by the early stages of falling passionately in love with someone. Lucid wanted to create a song that matched that excitement and energy. With lyrics, "making love with pure passion, your touch awoke something in me…" and "in you I get lost, I think this is love?…I don't know!" and a beat mimicking the feeling of your heart racing, she accomplished that sensation. Lucid speaks on these early stages as, "being in that space where you both haven't talked about your feelings to each other yet, and you feel it's there, but you can't be totally sure due to lack of clarity."
Viral artist Cherry Lena "Toxic Woman"
Cherry Lena is an alternative Pop R&B singer-songwriter from Montreal, Canada. Having first captured the attention of audiences with her performances on The Voice Quebec in 2018, she has since been making a name for her stunning combination of warm R&B tones and subtle 1950's jazz vocals. Her music is rich and timeless, resulting in a sound which effortlessly displays the musician's undeniable talent and passionate delivery.
Quadeca Released His New Album Six Hours Early on YouTube
BLACK EYED PEAS PRESENT MEGA-ANTICIPATED NINTH FULL-LENGTH ALBUM, ELEVATION, TODAY
The 15-track juggernaut kaleidoscopically spins together hip-hop, Latin, R&B, electronic, trap, and more into a larger-than-life vision of what pop can be in the 21st century without boundaries or borders. From the jump, uncontainable energy surges through this bold body of work. "MUEVELO" [feat. Anuel AA & Marshall Jefferson] glides along on bright keys and big handclaps offset by robotic transmissions, a command to "Move your body," and a promise "We stay lit forever." Elsewhere, "Dance 4 U" hinges on a slick bass line and punchy groove. The sample on "Jump" predicts the reaction perfectly, "Somebody said when you play this song all the girls will go loca." The kinetic stomp of "Firestarter" leaves flames in the wake of its incendiary vocals. The group shine brighter than ever.
DAVID SABASTIAN X DJ DRAMA TOGETHER ON EPIC NEW MIXTAPE GANGSTA GRILLZ: DJ DRAMA PRESENTS DAVID SABASTIAN "GOD SAVE THE RAVE"
KIM PETRAS Releases New Single "If Jesus Was A Rockstar"
Alexa Cappelli Shares New Single "Lose Lose"
Rising pop singer and songwriter Alexa Cappelli, who MTV hailed as a "voice of a generation," returns with her new single, "Lose Lose," out on Arista Records.
Co-written with Skyler Stonestreet (Ariana Grande, Dua Lipa, Justin Bieber) and Pom Pom (mxmtoon, John Legend, renforshort), Alexa's new single is an explosive alt-pop anthem about cutting the cord on a toxic friendship.
ROSIE Releases New Single "Good For Me"
Guided by ROSIE's emotive vocals, "Good For Me" is a propulsive exploration of recovering from heartache. She adds, "'Good For Me' is about my journey with self-love and how it took me loving and losing someone else to see that I need to find my worth within myself. The song taught me that you can't feel joy without feeling pain too and that love isn't linear."
SAM OLYOTT SHARES THE NEW SINGLE 'NEVER BE YOU' – LISTEN HERE
After winning upbeat comparisons to Sam Fender and Paolo Nutini with his debut single 'Cold Toast', Sam Olyott added a second flurry of acclaim with his second release 'On Your Own'. Third time out and Sam's fine form continues as he shares his new single 'Never Be You'. It comes after Sam recently played two landmark shows: his debut headline gig at Liverpool's Phase One and a set at the reopening of Battersea Power Station.
Ukrainian Metal Band HETMAN Release Single "Empty Abyss"
Ukrainian Metal band HETMAN release Single "Empty Abyss"; song taken from band's coming 5th full-length album Black Heart, to be released on December 9th, 2022.
NEW // We Got Love Project Share UKG Single 'We Got Love' (Creative Direction from Guvna B)
Ahead of the release of We Got Love Project's forthcoming EP dropping later this month, two of the project's contributors, Becca Folkes and Tertia May, lead the charge with the EP title track, and the message that lays central to the project, as they release UKG drop, 'We Got Love'.
HOLLY HENDERSON releases fuzzy new psych-pop single "The Planes"
Her new single "The Planes", out today, has silky-smooth layers of haunting psychedelic harmonies and fuzzy guitar leads and there's a crisp organic sound encasing the track as stunning streams of consciousness collide in shimmering audio gold.
New Single from Platinum Billboard Charting Borgeous
Borgeous is known for his sold out festivals and throughout the dance music scene, gaining notoriety after performing in more than 110 countries around the world. His Platinum dance anthem "Tsunami" produced alongside the iconic duo DVBBS charted #1 in over 15 countries and is one of the greatest dance hits of all time. Borgeous has since released several Billboard charting hits and has collaborated with Julia Michaels, Lil Jon, Sean Paul, Dirty Heads, Waka Flocka and more. His debut album 13 charted at #1 on Itunes right out of the gate and he's now approaching hundreds of millions of streams across platforms.
Borgeous has received acclaim from Billboard, Earmilk, EDM.com and has his own Sirius XM show "House of Borgeous" running now for four years.
The Voice UK Finalist Is Back
'Gamble My Soul' is an 11-track record that has something for everybody. It's a show-stopper from the first track, 'Love On My Mind,' to the concluding gem. Jamie Johnson, a vocal force to be reckoned with, captivates with his dynamic vocal register, which grips the ear like a mitt on a biker's handle. Likewise, the instrumental foundation is irresistibly appealing, and the composer, Dudley Ross, shines vibrantly, providing the music with a magnitude of arrangements unlike any other.
Camidoh & Magixx drop slick official video for hit collab 'Slow'
OUT TODAY: Inger Nordvik – Go Back (FFO Linda Perhacs, Judee Sill)
Raised on religious folk songs and educated at the prestigious Barratt Due Institute in Oslo where she initially pursued a career in classical singing, it was always inevitable that with influences ranging from the Joni Mitchell to Jeff Buckley to The Beatles that Inger Nordvik wasn't going to thrive in a strict, scholarly environment. After finishing her studies Inger went to Berlin where she was incredibly inspired by the city and found some like-minded musicians to work with. From this came her debut record Time, released – with unfortunate timing at the start of a global pandemic – in February 2020.