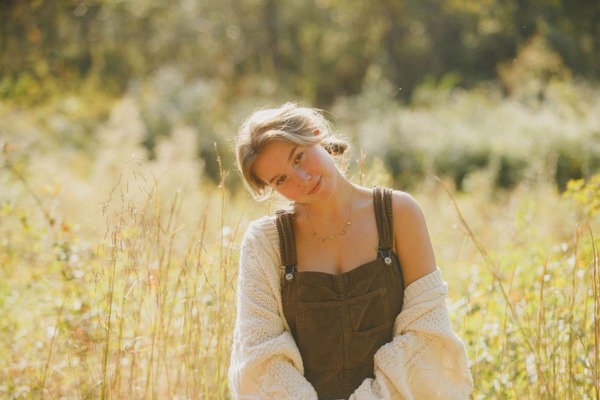 @skopemag news – friday – november 11, 2022 @ 4 pm est
@skopemag HQ – http://smarturl.it/skope
strongboi share the perfect bop 'cold'
Today strongboi release their latest single 'Cold'. 'Cold' is the third single to be lifted from their hotly anticipated debut album, due for release early next year.
"cold" is a bouncing love song – a funky tune about true desire and fiery passion for someone; someone you would love to share company with when the days get darker and colder and you are on your own. With their new single, strongboi stay true to their significant sound, defined by catchy melodies, bubbly instrumentals and groovy beats.
ZERO 9:36 SHARES NEW COLLABORATION WITH SCARLXRD – "THE END III"
ATCO Records artist Zero 9:36 has shared the third and final installment of his popular "The End" trilogy, which sees him linking up this time with UK phenom Scarlxrd. "The End III" [feat. Scarlxrd] is available today on all streaming platforms and is accompanied by an official visualizer.
Zero 9:36 shared, "Scarlxrd and I made this a heavy one. It's been a long time coming, and I'm excited for our fans to hear it. I'm even more excited to play this on the upcoming UK tour."
MEXX HEART RELEASES EMOTIONAL NEW SINGLE "PRETEND"
With lustrative lyrics like I just wanna close off this chapter, pretend I'm not still writing you letters filled with love, filled with sadness, filled with anger, penning her new single was a cathartic experience for Mexx.
TEMPTRESS Release New Video "Serpentine" Via Metal Assault Records
CASH MONEY RECORDS SIGNEE EIGHTY8 RISES WITH LATEST RELEASE "THE REALEST" NEW SINGLE & MUSIC VIDEO OUT NOW
Last year, Eighty8 made waves with his breakout banger "Hit." Right out of the gate, he amassed over 2 million YouTube views on the music video as the track flows in 1 million + streams across music service platforms. In addition to praise from Hip Hop DX, RESPECT Magazine, and more, The Miami New Times pegged him as one of "The 10 Rappers To Watch in 2022" and spoke to him for an in-depth profile. Meanwhile, The Knockturnal applauded, "Eighty8 fuses R&B, hip-hop, pop and island music to create a truly new and innovative sound that transcends genres." The release garnered attention from XXL as the Miami native was selected to be in the running for the 10th voting spot for the renowned 2022 Freshman class.
Michigander Releases Holiday Single "Snow In Montana"
"We wrote this song to sort of encompass the lesser talked about feelings that are associated with the holidays," shares Singer. "Most holiday songs tend to be pretty happy and uplifting, but 'Snow In Montana' touches on the moments that can be a little sad or uncomfortable. To help me write the song, I enlisted some of my best pals. It was the first time we've all been in a room at the same time to work on one singular song. I was pretty nervous about how it would turn out, but I'm blown away with what we created. As I'm getting older, the holidays feel different. I think they've lost some of their magic. But at the same time, I still feel like it's the most magical time of the year. Now that I live a few states away from my family, they seem extra special. It's nice to slow down."
Singer/Songwriter Julia Poorman Releases New Single "Already Got It" + Official Music Video
NEW RULES DEBUT NEW SINGLE "LATE IN THE EVENING"
Viral Sensation Tiko Releases Holiday Single "The Naughty List"
It's o-fish-ally the holiday season for YouTube creator and singer Tiko, known around the world for his Fortnite gaming videos and infectiously catchy music, who has released his new single "The Naughty List" out today via ONErpm. Over a driving pop beat and shimmering chimes, Tiko shares the five things he could do to make it on Santa's good side.
German Lo-fi Producer Mr. Käfer Signs to Nettwerk, Announces 'Mirrors' EP
"Blurred is a very jazzy beat," shares Mr. Käfer, "that is a reference to my personal musical roots as a beatmaker. A jazzy piano chord progression with knocking drums, subtle synthesizer pads and saxophone hits are the main ingredients for this song."
Mr. Käfer joins a growing lo-fi artist community at Nettwerk, alongside artists such as Phlocalyst, frumhere, goosetaf, Oatmello, Nathan Kawanishi and more. Last year, Mr. Käfer released a collaborative album with Phlocalyst called Now / Again, garnering nearly 10 million Spotify streams.
OUT NOW: SunDub Releases Sophomore Album "Spirits Eat Music" on Easy Star Records
LA's Maraschino shares new single, "Hi Desire"
GOMORRA (feat. guitarist of Destruction) Share Brand New Single "Rule of Fear"!
Following the previously-released, first two singles "War of Control" and "Stand United"(feat. Laura Guldemond of Burning Witches) today, Gomorra have shared the brand new track "Rule of Fear"!
Tales Of The Town Continues Streak of Defiant Videos with "HOLLA"
Mexican-American Singer Ely Blancarte Drops New Flirty Single "Plástico"
For Skope: Spanish producer Low Blow returns to Protocol with 2-track pure house "Good" EP (out now)
Farrow And The Peach Leaves Release New Single "Adeline"
Farrow and the Peach Leaves, an eclectic indie group celebrated for their popular mix of americana, blues, rock and country, have released their new single, "Adeline" on Spotify and Apple Music. The track is the 2nd single from the groups upcoming album Buttermilk Brine, which will be released on December 9th, 2022. The band has also announced a string of upcoming dates in California, Oregon and Washington.
Centric, Raheem Devaughn, T3 [Slum Village], Carlitta Durand
Love Received is the full-length soul compilation produced by Oakland's Centric. The long overdue album arrives full circle after releasing 4 previous singles including "Vibes" / "Sunday Drive" / "Always On My Mind". Love Received is a soulful body of work filled with collaborations with T3 [Slum Village], Raheem DeVaughn, Lena Jackson, Joc Scholar, Carlitta Durand and others from around the world.
Ambient Multi-Instrumentalist and Producer John Hayes Shares New Album, 'Beautifully Lost Mind'
Today, Denver-based multi-instrumentalist and producer John Hayes is proud to share his expansive new record, Beautifully Lost Mind, via Nettwerk. The ten-song odyssey explores the depths of sanity through subtle ambient soundscapes, muted pianos, and layers of synthesizers.
Norwegian Horror Metal Band NOXIUM FERUS Release New Single & Video "Cut Off From God"
Norwegian horror metal cult band Noxium Ferus finally release their second, and long-awaited single from their upcoming album "Blasphemicon".
The song is called 'Kerethial –cut off from god'. This track is packed with the darkest esoteric formulas and draconic magic of the Qliphoth and will bring its audience onto a terrifying journey into the Abyss. There is no turning back from this hellish ride, so join us, and call upon the wicked!
Denver's No Signal Drop Epic New Single "Embers"
evrYwhr Releases New Single "Roll On Me" Featuring Patoranking
RIHANNA RELEASES "BORN AGAIN" FROM BLACK PANTHER: WAKANDA FOREVER SOUNDTRACK
MORGAN WADE SHARES "THE NIGHT (PART 2)"; TEAMS UP WITH DIRECTOR P.R. BROWN FOR "THE NIGHT" & "THE NIGHT (PART 2)" MUSIC VIDEOS
Melodic Earworm Out Today from Luke Sweeney
'Rishi' touts everything from 808 beats, synth bass lines, Nile Rogers-esque guitar strums, and groovy Prince-like party refrains sit alongside stoney '60s-style interludes, jazzy futuristic spells, prog-rock plucks and riffs, a children's chorus and even Hindu prayer circles.
Vancouver's HUNTING GIANTS' New Video "King of Ashes"
Canada's Hunting Giants are offering up their next video "King of Ashes" in support of their latest album "Mythos" released this past September. The album's closer is an epic industrial ballad that is reminiscent of both Nine-Inch-Nails and King Crimson. The vocals ponder on the futility of victory at all costs as the percussion and instruments chase each other in polyrhythmic complementation. A constant yet subtle feedback loop heightens the vocals until they crescendo in a final lament, "Oh, to be the King of Ashes." In finality, the album comes to a close and fades out with the ringing of a gong.
Warhaus (Maarten Devoldere from Balthazar) Releases New Album 'Ha Ha Heartbreak' Out Now Via Play It Again Sam
SYDNEY ROSE SHARES NEW EP THIS KIND OF THING DOESN'T LAST
19-year-old singer/songwriter Sydney Rose has debuted her new EP This Kind Of Thing Doesn't Last. On the five-track collection written solely by Rose, the Georgia-native opens up about growing up, friendship, mental health, and longing, with songs unfolding like a handwritten diary. The release also arrives alongside a self-directed official music video for focus track "Too Fast," which is streaming now on Sydney Rose's official YouTube channel. This Kind Of Thing Doesn't Last is available on all streaming platforms now via Public Consumption.
ISIS SALAM Shares New Single "West Coast Chillin" via FLOOD
ISIS SALAM's natural habitat: the spotlight. Besides her many musical talents, the rapper, singer, songwriter, producer, dj and entertainer is known for bringing boundless amounts of energy on stage and respected by her fans and peers for her integrity and versatility. The Nigerian-born, Toronto-raised, Berlin-based and New York- and London-schooled artist's underground appeal has been building since her debut in the scene in 2008.
Reggae Artist Hezron Clarke Releases Visual for "Smile Today"
Today, Jamaican vocalist, songwriter and producer Hezron Clarke has released the charming visual for his single "Smile Today." The single is the fourth release off his album M.O.A.M. (Man on a Mission) which came out this past summer via Tad's Record (Ernie Ranglin, Tanya Stephens) and debuted at number 5 on iTunes Reggae chart in August, just below albums by Bob Marley and Stick Figure. The album currently remains in the Top 10 on the Clinton Lindsay New York and South Florida Radio Chart.
Shy'an G, Ian Kelly and MYL3Z Deliver Revolutionary Bars for "HOLLA" Video
Brother Hawk Release New Single "Southern Sun" & Hit The Road With Amigo The Devil
Atlanta rock four-piece Brother Hawk have returned, announcing their new album The Dreamer will surface on March 31st, 2023 under their new label deal with Liars Club, the new label formed by Amigo the Devil and indie powerhouse Regime Music Group. To give fans their first taste of new music, Brother Hawk released the album's lead single "Southern Sun" online.