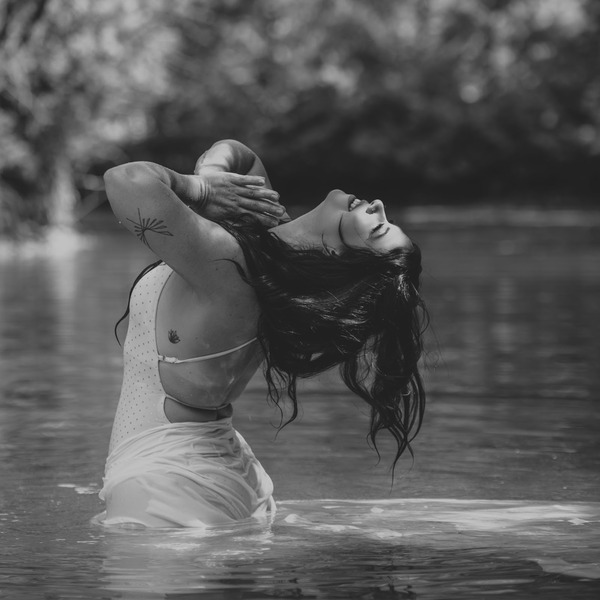 @skopemag news – friday – november 4, 2022 @ 1 pm est
@skopemag HQ – http://smarturl.it/skope
JOJI RELEASES NEW ALBUM 'SMITHEREENS' – OUT TODAY VIA 88RISING
Chart-topping artist Joji's highly-anticipated new album SMITHEREENS is out today via longtime label 88rising (full tracklist below). In celebration of the release and coming off the heels of his immensely successful SMITHEREENS Tour that sold over 120,000 tickets, Joji announces two headlining arena dates at Madison Square Garden in New York and The Kia Forum in Los Angeles, the largest venues he's played to date in the US next Spring, May 6th and 13th. He also announces a headline show at the iconic Gunnersbury Park in London on August 17th.
MASEGO UNVEILS NEW SINGLE AND VIDEO, "SAY YOU WANT ME"
The Backfires Light Up the Night on Their New Video/Single "Reflections On My TV"
PABLLO VITTAR RELEASES 'AMEIANOITE' VIDEO FEATURING GLORIA GROOVE
KAT & ALEX CELEBRATE THE HOLIDAY SEASON WITH AN ENGLISH/SPANISH VERSION OF "SILENT NIGHT"
In September, the married couple released Side A of their debut, self-titled EP, as well as Lado B, an entirely Spanish version of the project. Taste of Country noted that the EP "features heartfelt storytelling, spellbinding husband-and-wife harmonies, Kat's emotionally charged powerhouse vocals and a well-rounded showcase of their country-pop-savvy sensibilities." The project was also recognized in Billboard, The Tennessean, and others. Additionally, Kat & Alex were recently named as one of Nashville Lifestyles "Most Beautiful People" honorees for the year.
EARTHY SONGSTRESS AMBER IKEMAN RELEASES NEW SINGLE "ROCKY MOUNTAINS"
With poignant lyrics like how could I try to erase the curves and the lines my grandmothers gave me, I'm trying to fully embrace the way my hips resemble the landscape, "Rocky Mountains" describes the journey to self-acceptance, which many listeners are sure to relate to.
Jackson Wooten Shares "Morning" Single via Sweety High, Listen via Ones To Watch | 'From a Warm Valley' EP Out Today via All DSPs
"My favorite part of my days are my mornings. I love slowly waking up, making my cup of coffee, and sitting still as the early light peeks in through the windows. Every day brings uncertain difficulties, but I always try to start my day in tranquility. 'Morning' is a love song written about my favorite part of the day and the peace that it brings me.
MIKE POSNER RELEASES NEW TRACK & MUSIC VIDEO "I'M NOT DEAD YET (ellis edit)"
LUCID ILLUSIONS Unveils "Gone," Third Single off of Debut Album, 'Something New'
Houston, TX based, Blues Punk trio LUCID ILLUSIONS has unveiled their newest single, "Gone." Engineered by Conner Graham and produced by the band themselves, "Gone" is the third single off of the band's upcoming, debut album, Something New.
Out Now, New Album by Chuuwee "Dio."
Sacramento rapper Chuuwee released his new album titled "Dio." today (November 4th, 2022). As evidenced by first leaks "Immortal", "No Worries" and "MoonShine", the project is an amalgamation of introspective lyricism, moments of melodicism and woozy-synth-inflected beats.
Chris Jedi x Anuel AA x Gaby Music Release "DURO"
Music fans are celebrating today's highly anticipated release of "DURO", a new collaboration from three global musical titans – Chris Jedi, Anuel AA and Gaby Music featuring Reggaeton's legendary voice, Jenny La Sexy Voz.
New Jersey's The Warhawks Embrace Britpop Love Affair On "Fade Away"
New Music This Week – Phoenix, First Aid Kit, The Lone Bellow, Spoon, and More
New Releases for November 04, 2022 – Here are the AllMusic editors' picks for the most noteworthy releases this week. Looking for more? Visit our New Releases page.
TEEN GROUP GOOD NEWZ GIRLS – EVERY CHRISTMAS VIDEO – OUT TODAY
FLETCHER SHARES NEW SINGLE "SUCKERPUNCH" + ANNOUNCES DELUXE ALBUM
One of four new songs featured on the deluxe version of Girl Of My Dreams, "Suckerpunch" arrives as FLETCHER pushes forward with her sold-out Girl Of My Dreams Tour (a 25-date North American headlining run wrapping up on November 18 at the Hollywood Palladium in Los Angeles). As the boundary-shattering queer icon continues her meteoric rise, FLETCHER will also appear as herself in the upcoming and highly-anticipated third season of The L Word: Generation Q on Showtime.
Acclaimed Producer, Scott Storch and Miami Songstress, Fior, Release Fiery New Single "Undercover Lover"
Superstar producer, Scott Storch, and dynamic up and comer, Fior, have just released their second song collaboration, "Undercover Lover". The new song sets up an EP the two are working on together and plan to release at the beginning of 2023.
Connie Constance Releases New Album 'Miss Power' Via Play It Again Sam (Focus Track "Kamikaze")
Today, Watford born indie-rock goddess Connie Constance releases her new album, Miss Power, a bold collection of songs imbued with high voltage drums, snarling guitar riffs and anthemic feminist rage on Play It Again Sam. On Miss Power, Connie takes us on a joyride through dramatic, passionate and empowering scenes, packed with hooks aplenty and lyrics that inquisitively unpick heartbreak, Connie's strained relationship with her father and struggles with mental health.
ASHBA shares latest single "Cryptonite" ft. Sarah de Warren; a metaverse tragic love story
"It was a pleasure collaborating with Sarah on our new single "Cryptonite," says ASHBA. "We had a crazy idea to write a song around falling in love in the metaverse and losing all concept of reality. More now than ever, people are creating their perfect digital life online while neglecting their real lives. So we thought it would be interesting to put that into a song." Adds Sarah, "we ended up writing a tragic love story based in the metaverse. When you can be anybody you want, and create a perfect world around you, then you suddenly have everything to lose. At some point you have to wake back up and face reality."
OLIVIA O'BRIEN DROPS NEW SINGLE "NEVER BE THE ONE" + NEW MICROMIXTAPE OUT 11/18
"'Never Be The One' is a song about a 'situationship' where you've realized that the person you're with will never be anything more to you." O'Brien states. "The idea that knowing you'll never actually date someone or be with them in a real way doesn't have to be sad… sometimes it's nice to know that you're just having fun in the moment and there's no pressure to be anything else."
VITSKÄR SÜDEN: watch "Archdiocese of Worms" video now
Los Angeles progressive space rock quartet Vitskär Süden celebrate the release of their dark fantasy concept album "The Faceless King" on Ripple Music today, by premiering a brand new video for "Archdiocese of Worms" exclusively on Doomed & Stoned. Feel the magic of these psych-prog goldsmiths now!
Mychelle Unveils Soulful New Single "Tightrope"
See Emotion Come to Life, "She Walked Away," the Latest Music Video from Cage Willis
Stella Prince Gracefully Examines Rejection On New Single "Closing Doors"
"Facing rejection can be a constant huge hurdle," says wise-beyond-her-eighteen-years songwriter Stella Prince. Her newest single, "Closing Doors" examines rejection and challenging times "like a door closing in your face." Produced by Professor Louie at Woodstock Records in Hurley, New York, "Closing Doors" follows Prince's recent output of country-inspired folk-pop music, her comforting voice a reassurance for listeners, no matter what door is closing at any given moment.
PHONY PPL RELEASES NEW SINGLE + VIDEO "dialtone." – FORTHCOMING ALBUM EUPHONYUS OUT NOV. 18
Kerala Dust Share New Single "Red Light" Via Play It Again Sam
Today, Berlin-based British band formed in London, Kerala Dust have shared "Red Light", the latest track to be taken from their upcoming second album, Violet Drive, which will be released on February 17, 2023 on Play It Again Sam.
BISHOP BRIGGS SPREADS HOLIDAY "CHEER" ON NEW TRACK
"It's Only Rock 'N' Roll (But I Like It)" by Brothers Osborne & The War And Treaty – Out Now
Intertwining old school Rock 'N' Roll guitar parts with powerhouse vocals, the track takes a Country spin on The Rolling Stones' hit song, which was originally released in July 1974 as the lead single of their October 1974 album It's Only Rock 'N' Roll. A music video will be released at a later date.
Dylan James releases brand new indie track 'Boys Yard' – out now
Following on from his openly honest debut single 'Let's Talk' released earlier this year, Dylan continues forging ahead with the second track from his upcoming debut album. 'Boys Yard' is a football anthem in the making, with lines such as 'score from forty yards' and 'cover every blade of grass' – with the World Cup around the corner, this track could speak volumes to dreamers of scoring the perfect goal. Reminiscent of anthemic indie songs from the early 2000's, 'Boys Yard' leans into the era's playfulness while still being encouraging and full of hope.
Jennifer Saran Lifts Holiday Spirits with "Songs of Christmas… Come Dance with Me"
today Melissa Marchese shares Motown inspired protest video single "Sirens"
"Sirens" reflects on climate change and how deprioritized this existential threat is. Marchese expresses the human experience that we all share and the importance of our only home.
"The wrath we are already beginning to experience from humans' destruction of the planet does not discriminate, and we should wake up and do something while we still can."
Ayron Jones releases R&B-infused new single 'Otherside'
"It's impossible to look around the world today and not wonder where it's all going," Jones admits. "It's a cynical thought, but one that we all have to seriously consider— 'Will I see tomorrow?' That question is the inspiration behind this song. If you were placed on your deathbed in this moment, would you be happy about the life you've lived? Would you have regrets? The human experience is one that shouldn't be taken for granted. We can't control the cards that we are dealt or the actions of others, but we can choose to be present and live for the moments we have right now. Because once it's all gone, it's gone. How will the world remember you?"
Sam Casey Shares Empowering New Single "Good Fight"
RILEYY LANEZ RELEASES NEW SONG "CAN'T DENY"; BITTERSWEET EP OUT DECEMBER 2
Coinciding with today's release, Rileyy has also announced her new EP Bittersweet, which will drop December 2. Executively produced by S.dot (Ms. Lauryn Hill, Mary J. Blige) and OG Parker (Megan Thee Stallion, Latto), the project will feature "Can't Deny" as well as previously released tracks "4 Life," "One of Them Nights," and "Blessings."
ORBITER: New Noise Magazine Premieres "Eyes Like Clouds" Single From Florida Post-Metal Quartet; Head Wounds 12" EP To See Release Next Week Via Salvaged Records
New Noise Magazine is currently hosting the exclusive premiere of "Eyes Like Clouds," the new single from Florida post-metal/rock quartet ORBITER. The song is found on the band's impending Head Wounds EP, which is nearing release next week through Salvaged Records.
SEB shares "loving u is harder" video
SEB has just shared his latest single and first formal followup to August's IT'S OKAY, WE'RE DREAMING II via Mom+Pop. "loving u is harder" taps deep into the R&B undercurrents of SEB's work, laying melancholy staccato vocal lines across a soulful guitar loop. "'loving u is harder' is about feeling blindsided by who someone actually is after falling in love with them," states SEB. "The song also touches on the complicated dynamic of feeling dependent on someone despite knowing they aren't good for you."