Education is one of the pillars of good development. When you focus on your education, you also focus on your future and give yourself a higher likelihood of success. And it's not only material success. Education refines your mind, develops your critical thinking, enhances your creativity and expands your horizons. Learning new things helps improve cognitive functions such as concentration, problem-solving and attention to detail. Likewise, your brain's plasticity is improved, so there's a reduced likelihood of developing neurodegenerative conditions. When you take all of these aspects into account, you can see how much you have to gain from furthering your education.
The next aspect of deciding on is where you want to study. You probably looked into several universities and colleges, but have you considered that you can learn from your own home? Following the pandemic, the world has started to gravitate more and more towards the online sphere, and more and more colleges are adding online programs into their curriculum.
And online courses have tangible benefits for the students. They don't only provide you with the academic knowledge but help develop some real-life skills you may have a harder time developing in a physical class. Take a look at the following list to get an idea of what they are.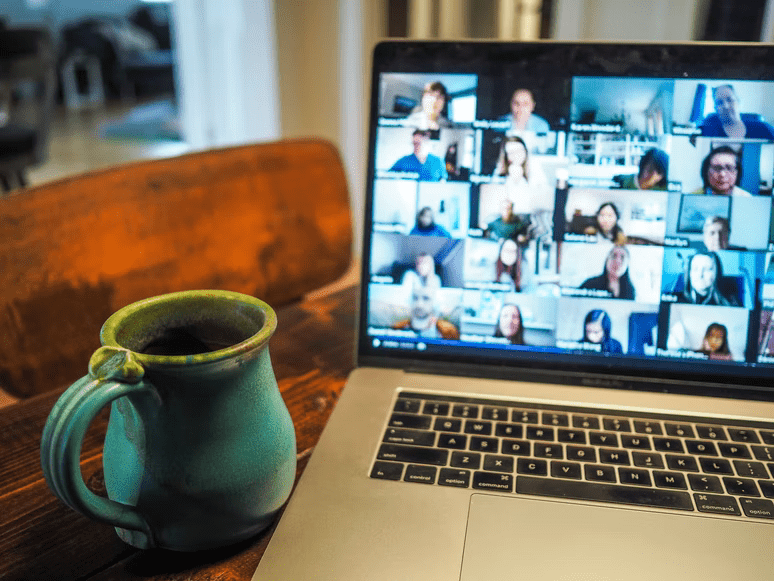 Image source: https://unsplash.com/photos/smgTvepind4 
Added flexibility
The primary and most obvious advantage of online learning is its flexibility. When you study from home, you don't have to worry about commuting or relocating to another city and looking for accommodation. This also means that you save money, which is always a plus. If you work full-time, you're already aware that it's challenging, if not completely impossible, to make it to class. Online classes allow you to do both, so you don't have to compromise. After all, education is the best way to grow professionally.
When you study online, you have the benefit of going through the material you're studying at your own pace. Online resources make it so that you can always easily access what you've studied so that you can revise concepts that were tricky to you. You'll never fall behind with your notes and studying if you attend  online classes.
Proved self-motivation
When you study from home, you have to rely on yourself first and foremost. If you complete your degree following online courses, you demonstrate that you are adept at motivating yourself and successfully managing your time. These are very important personal skills that are highly valued on the job market. You also prove that you are able to set goals and priorities for yourself and see them through. You are someone who adapts easily to new work conditions and environments and can take up several tasks simultaneously and solve them all in due time. If you feel you should polish up these essential strengths, online classes may be the perfect medium to begin.
Reduced costs
One of the main reasons students choose online learning at increasing rates lies in the lower overall costs. You save up on transportation when you study from home, and don't have to worry about room and board. Physical attendance requires additional payments such as application or campus entertainment fees. Textbooks are also pricey, while their digital variants are more accessible and increasingly easier to rent.
Tuition fees are also more reasonably priced when you study online. For example, you can choose affordable Chemistry classes to add to your timetable. You'll have extensive online resources at your disposal as part of this course, so you can revise and practice when you have the necessary time. You should also take into account that chemistry is important to study and will never lose its relevance. All the technologies around us, from health to energy usage to our clothes, are possible due to Chemistry. In learning Chemistry, you learn how the world functions.
Refined skills
Studying from home enriches you as an individual. It is truly quite extraordinary how you can develop so much without even walking out your front door. You become a communication pro because you have to explain yourself and whatever issue you may be dealing with via digital means. This helps you stay succinct and on topic and develop better eloquence. Since information is delivered to you over the web in a way that's non-traditional compared to what people are generally used to, it also makes you more attentive. Because you are more in control of your learning process when you study from home, you are also more likely to feel an increased sense of responsibility and be more diligent about meeting all your deadlines and requirements.
Conversely, from what you may have heard, online learning doesn't actually divide students and make for an uncrossable barrier in interpersonal relationships. Online courses help you develop teamwork skills. For instance, when working on a group project, you will have to adapt and compromise to accommodate everyone's schedule and priorities. You will also likely get to meet people from all over the world, which means you'll become more culturally aware. When exposed to different views and customs, you grow as a person and become a better version of yourself.
Technical skills 
In a progressively digitized world, a vital skill to possess is to be tech-savvy. If you're accomplished in operating computers, you have a definite advantage over your peers who are struggling in this area. You become adept at navigating the online environment, and even if there may be some obstacles, in the beginning, you'll become better with practice. This way, you can add skills such as knowledge of collaboration tools and basic troubleshooting skills to your CV. Not only that, but when you can confirm that you possess these assets, you signal to employers that you are a fast learner and comfortable acquiring new expertise in the field. It also shows that you can work independently and efficiently and won't require training over an extended period of time.
There are many advantages to studying online, and if you feel that they fit you and that this is the path you should take, don't hesitate and join an online class today.