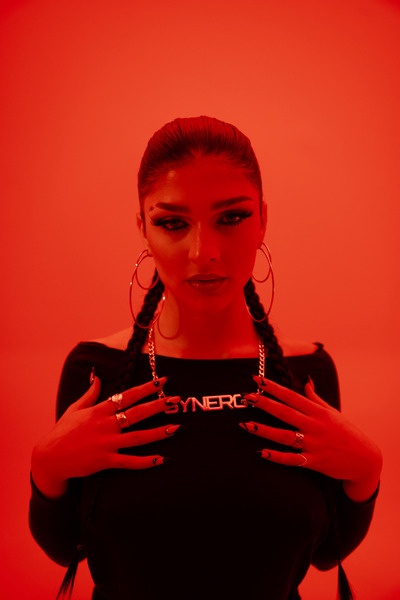 @skopemag news – thursday – november 3, 2022 @ 11 am est
@skopemag HQ – http://smarturl.it/skope
[New Music] R&B/ Soul artist DAMI ONIRU drops captivating new EP 'Matter Of Time'
Embodying a variety of instruments from heavy drumbeats to euphonious piano sounds, Matter of Time is a follow up to the synth led single "Soft Life", illustrating the singer's open and honest persona on an organic modern-day production. "Just 4 U" is the introductory ballad on the EP, showcasing the Dami's immaculate penmanship and soft-spoken vocals. Seamlessly leading into the warm and melodious "Emotions", then revealing her sensual side on "Friday" supporting a steady afro infused beat. Within a short time, Dami has curated a timeless sound, rapidly increasing her ever growing fan base. Dami partners up again with Remy Baggins, who has extended his skills as a producer on this 6 track EP.
TRIPPIE REDD RELEASES OFFICIAL VIDEO FOR NEW SINGLE "AIN'T SAFE" FEATURING DON TOLIVER
Quebec's NOVA SPEI Will Not Tolerate Violence Against Women In New Music Video "La Proie" (The Prey) + Launch Fundraiser For Women's Shelter LE FAR
Trois-Rivieres, QC's Nova Spei released their second album "Sequentis" in November 2021 via Quebec label Bam&Co-Heavy. The record has many messages, and their latest music video "La Proie", translated to English, means The Prey and is a song that denounces and sensitizes in a clear and straightforward way that violence against women will not be tolerated.
Krumbsnatcha + Rise.
"RISE" by Judah The Prince [Krumbsnatcha] featuring Tone Spliff, the last bonus cut from Saint Judah warns about the dangers of apathy in the face of exploitation, falling for distraction could mean you're next. Reggae inspired Iron Lion of Zion LP arrives this year, paying homage to the late Bob Marley.
LOLA BROOKE "DON'T PLAY WITH IT" HITS 1 MILLION VIEWS ON YOUTUBE
SUPERMODEL TAXIDERMY Have Video Out For Thrashy New Single "Blood Painted Dash"
Heavy hitting, aggressive and fun, Canada's Supermodel Taxidermy takes skate punk, hardcore, and thrash to the next level with loud riffs, catchy lyrics, and infectious energy. They released an EP "A Whorer Story" this past January and maintaining that momentum have a new standalone single "Blood Painted Dash" ready for ears and eyes.
Crystal Starr x Skope Magazine
The highly acclaimed, two-time award-winning recording artist Crystal Starr releases her new single and music video, "Heart Failure." Dubbed "The Girl with the Golden Voice" by The Source Magazine, Crystal's 80s and 90s modern day twist brings the amped-up pop culture appeal on full display as she indulges in the creative vision and collaborates with artist, songwriter, and founder of Music and Robots, Mr. Robotic. Ahead of her forthcoming album Popstarr, "Heart Failure" is about the misfortune of encountering a toxic relationship and how someone tends to lose a sense of themselves through cold blue heartbreak.
Holly Humberstone Releases Official Video For "Can You Afford To Lose Me?" Inspired By Her Fifth Sister Swap Initiative
LOU RIDLEY CONFRONTS HER EX "DARIAN" IN LATEST VIDEO
'Anti-country' country and soul singer Lou Ridley returns with the official visual for "darian." The track comes from her most recent EP, Graveyard Demos, a four-track project that fearlessly calls out each of her exes by name.
Death From Above Side Project "American Lips" Releases New Double A-Side Maxi-Single
flora mma Shares New Single "Goddamn This Guilt Is Gonna Kill Me" via Under The Radar | New Mixtape Coming 2023
Flora MMA is the solo project of emo anti-popstar Flynn Namala. While fronting indie pop-rock band, The Blank Minds, Flynn amassed up to 1.2 million streams on their top track, "Transient" and has performed on esteemed live session series, Jam in The Van. Five years later, Flynn took to the solitude of their bedroom to begin singing and producing renditions of their favorite pop beats. In less than one year, Flora MMA has amassed 50k+ streams on Spotify, and has grown their TikTok platform to over 15k followers. Furthermore, their first release, "Songs to Sing Under The Sheets," a heart-felt, deeply personal, alternative pop project, has been giving glowing reviews in publications such as Lyrical Lemonade and Early Rising. Heavily influenced by their ever-changing gender identity and an Indian & Austrian household, Flora MMA's alternative anti-pop sound is constantly shifting to adapt to all of its different influences. After a year of learning to capture their nervous brain and sensitive heart in a Logic session, they're finally ready to solidify their presence in the anti-pop world with their debut mixtape "Songs for Trans People With Big Feelings," out everywhere in 2023.
Rose Gray Shares New Single "Promise Me" – Follows FIFA 2023 Soundtrack Song "Prettier Than You"
One of the UK's most exciting rising stars and dance-pop icon in waiting Rose Gray has shared her brand new single "Promise Me", co-produced by Rose and Nick Sylvester aka godmode. The new single follows recent track and FIFA 2023 soundtrack song "Prettier Than You", as well as her acclaimed summer EP Synchronicity, featuring previous singles "Last Song", which premiered on Clara Amfo's show on BBC Radio 1, title track "Synchronicity", which received its premiere on The FADER, and Clara Amfo's Hottest Record in the World "Cupid". Rose is signed to Play It Again Sam, home to Lykke Li, Anna of the North and Soulwax, and recently was signed to Facet Records and Publishing by Justin Tranter (songwriter on Dua Lipa's Future Nostalgia, Lady Gaga's Chromatica, and Selena Gomez's Rare).
The Southern River Band, release riffed-out single 'Watch Yourself (You're Gonna Hurt Somebody'
2021 W.A.M. Rock Band of the Year awarded The Southern River Band are back with new single 'Watch Yourself (You're Going to Hurt Somebody)'. Built from a core of a strutting guitar riff, the complementing driving drums and melodic top notes oozes the famed swagger of the West Coast band.
Princess Nostalgia // new music video (produced by David Hillis)
Diamond-selling Alternative act AWOLNATION Headlining on 11/11 @ Hollywood Pallladium
Diamond-selling alternative act AWOLNATION will be performing in Los Angeles at the Hollywood Palladium on Friday, November 11 as part of their "Falling Forward" U.S. tour with special guests Badflower and opening act The Mysterines.
Kelsey Magnuson Shares "Coulda Made Out" Single + Video | 'Don't Budge' Debut LP Out Now via Earth Libraries
FW: Fierce new lo-fi rock n roll single from The Adam ft. Lasse Storm!
The Adam (from acclaimed Danish band The Good The Bad) returns after his acclaimed debut single 'Geronimo' with a statement of clear intent on follow up 'Cathy', on Stray Cat Records.
Sonic Synergy from emerging pop sensation // OUT NOW!
Chloe Florence is a euphoric singer-songwriter hailing from Montreal, Canada. Across her repertoire, her love for singing and songwriting, and her truly remarkable authenticity shine brightly, recognising her as an exceptional artist that bridges pop and R&B into a sound all of her own. Emerging from a family of musicians, her natural ability to visualise a song both instrumentally and lyrically is something her great-grandmother excelled at. Add in the vagabond spice of a Gypsy great-aunt and it's easy to understand Chloe's ability to bring her chronicles to life through her enriching musicality.
Fast-rising creative JAZZIE MARTIAN delivers an intoxicating visualiser for latest record "Future"
OTHER HALF Release New Single 'Jollies With The Boys' Out Now via Big Scary Monsters
Norwich-based post-hardcore trio Other Half are pleased to reveal their new single 'Jollies With The Boys' which is released on 3rd November 2022 via all good DSPs.
The track is the latest to be taken from their forthcoming second album, Soft Action, released on 2nd December 2022 via Big Scary Monsters (American Football, Cursive, The Get Up Kids, Meat Wave)
JUST LANDED: IDRIS ELBA UNVEILS THUMPING MUSIC VIDEO
ADDIE BRIK — Releases New Single and Video: "The First Odd Prime" || + New Album Out 25 Nov
They say all good things arrive in threes, and the third single to be cut from Addie's upcoming album 'That Dog Don't Hunt' (out 25 November, via Itza Records) is a prime example.
Camp Cope Share New Video for "Sing Your Heart Out"
"Sing Your Heart Out" debuted on CBS' Saturday Morning earlier this year, and the newly released visual ties together the song's core message of love in all its varied forms, originally spawned from an unassuming connection between Camp Cope and Frightened Rabbit. "Anyone who knows me knows how much Frightened Rabbit means to me, I think I hold the title of most FR tattoos on my body (6)" shares Camp Cope vocalist Georgia Maq.
Symphonic Metal Icons XANDRIA Announce Upcoming Album "The Wonders Still Awaiting"!
Following the release of their two latest singles "Reborn" and "You Will Never Be Our God", symphonic metal icons XANDRIA have finally announced their upcoming new studio album, 'The Wonders Still Awaiting', out February 3, 2023 via Napalm Records.