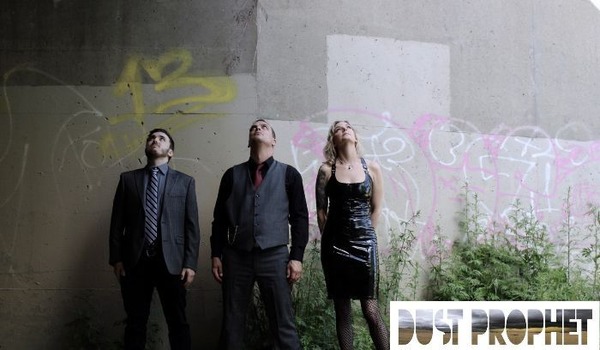 @skopemag news – monday – october 31, 2022 @ 8 pm est
@skopemag HQ – http://smarturl.it/skope
Winny Shares Breathtaking Debut Single "Pretty"
Co-written by Winny with Jesse Zagi and Kingsley Cyprian alongside production by duo WodeMagic, "Pretty" was recorded in a home studio in Winny's hometown of Jos in Northern Nigeria and was inspired by a failed relationship. The dynamic endearing song is a direct message to love the things that make one feel special.
MOTIONLESS IN WHITE SHARE "WEREWOLF" OFFICIAL MUSIC VIDEO
"Werewolf" is featured on Motionless In White's widely celebrated new album Scoring The End of the World which entered Billboard's 'Top Hard Rock Albums' chart at #1 this past June becoming Motionless In White's fifth Top 5 on the chart. The album also landed at #3 on Billboard's 'Top Current Albums' chart, #2 on their 'Top Rock Albums' tally, and #12 on the 'Billboard 200,' marking the group's second largest sales week ever with 29,500 in total consumption. Scoring The End of the World is also highlighted by the singles "Cyberhex," which trended Top 10 on YouTube, and the follow-up "Masterpiece" which lit up streaming platforms and reached #1 at Active Rock Radio earlier this month.
Unholy Harakiri releases "Ketsuro", full album comes with the music video for the track "Espiral"
Ketsuro was born along with Unholy Harakiri herself, amid the pandemic and one of the most difficult moments in Brazilian politics. The band brings here a little of all the references that we have lived, not only in terms of music but also in the content of each track, which address themes related to Japanese and Brazilian culture and personal and social conflicts.
ICYMI Nashville's Rising Southern Rock Band, Revelry, Release Their New Single "Part-Time Playboy"
"Part-Time Playboy" gives the audience the perfect energy with electrifying instrumentation and contagious melodies. Revelry brings confidence and swagger to the table like no other, beckoning back to some of the greatest sounds that ever emerged from rock music from the '70s forward. The band will be making their Ryman Debut on November 17th, 2022, sharing the bill with Yelawolf (introducing new project with Shooter Jennings Sometimes Y), Bones Owens, and Tony Martinez. Revelry has also made several appearances on the highly acclaimed Whiskey Jam stage.
DYNAMIC SOUTH AFRICAN SINGER LLOYISO RETURNS WITH NEW SINGLE "WHAT I WOULD SAY"
The track's cinematic keys and soaring guitar uplift his dynamic delivery to heavenly heights. He leverages his expansive range, projecting with power and passion on the confessional chorus. With unfiltered emotion, his words ring out, "I've been praying, if we were in a movie scene, living in a Hollywood screen, I'd say I love you 'til the morning comes."
Cultus Black Releases New Single "Burn" + Official Music Video
Mysterious masked metal band, Cultus Black, is set to release their brand new offering "Burn" to all platforms on October 28th! Cultus Black is a hybrid nu-metal/Deathcore project featuring members of other well known acts in the national metal scene. This particular outing was co-produced by multiple gold record producer James Paul Wisner who is most well known for his work with Underoath. This track was written in the middle of a global lock down, when riots were starting to become a norm and it shows in the song's content.
CRIPPLED BLACK PHOENIX Premieres Haunting New Music Video, "Bonefire"
The band comments, "We gift to you a musical curse on the miserable ruling class politicians! Again, working with Guilherme was a total pleasure and a complete win. He got the vibe and the intensity spot on. Plus, he raised the bar a whole lot with production value, so what we have is basically a little cult horror film, telling the story of Bonefire. The ruling class getting some just karma in the flames."
Freja The Dragon Announces New EP; "Closer ft. Peter Bjorn and John" out Now!
"Even though 'Closer' is a song I started working on shortly after I released my debut EP two years ago, it feels very now to me. It reflects what I've listened to and been inspired by since then and not least how my upcoming music sounds. 'Closer' is the beginning of a new chapter." – Freja Drakenberg
moondaddy // new song (produced by Manuel Calderon of Estereomance)
Atmospheric Rock Band SCRIPTURES Presents "We Are Creators" Visualizer Video
THE FAILSAFE RELEASE HAUNTING, NEW SINGLE "GHOST OF YOU"
Backed by shimmering electronics, the band explodes into a pleading chorus, "Tell me when it's over | Tell me when it's safe for open eyes | 'Cause I'm blinded by the hate in your lies." The pummeling drums and jagged guitar riffs delivered by The Failsafe on this track could tell a story with no lyrics at all—a perfect culmination of letting the instrumentation breathe and intensifying the overall delivery.
New Music Video: "BLACK JACOBINS" by FULLY, J.Stalin and Koran Streets
KT Laine Shares New "Again" Single/Music Video
KT Laine is a study in subtlety. Her songs radiate a positively warm glow, sweetly burnished and unhurried. And while her performances make them seem effortless, they are also finely constructed pieces that recall certain like-minded contemporary singer-songwriters (Angel Olsen, Cate Le Bon, Big Thief) as much as '60s and '70s legends like Linda Perhacs, Sybille Baier, and Judee Sill.
Checked ARMORED DAWN Brutal New Single, "Tides"
After a successful comeback with the official music video for "S.O.S.", Brazil based, Progressive Metal band ARMORED DAWN has released their newest single "Tides", bringing down even more heaviness. However, like the previous song, this current single also addresses deeper sentimental themes, such as melancholy, and is the second single off of the band's upcoming album, Brand New Way.
J-Pop Group Travis Japan Releases Debut Single & Music Video "JUST DANCE!"
Today, Travis Japan, a 7-member dance and performance pop group from Tokyo has released their much-anticipated debut single "JUST DANCE!," out now via Capitol Records. The Sam Bergeson produced track is also accompanied by the official music video which was directed by Gil Green (Pitbull, Jason Derulo, DJ Khaled).
International Rock Project THE HYBRIS premiere new music video for 'What If'
THE HYBRIS spent the next three years writing and producing their debut album 'Music, Vol. 1', which was released in June 2022. It is a truly international project, the trio lives in Germany, France and the US and writes and produces their music remotely.
"What if is the next output of the group, it's "a bittersweet anthem about saving the world. We stand in the middle of a burning planet with a match in our hand and an ignorant smile on our face. Our kids will pay for it. Sure, this song won't change it – but we wanted to give our comment". (Beanie).
EZRA COLLECTIVE — Release New Single: "No Confusion" Feat. Kojey Radical || + New Album Out Fri
THE ABBEY Signs to Season of Mist, Unveils First Single + Music Video
Season of Mist is proud to announce the signing of THE ABBEY, the emerging progressive doom metal band ft. Natalie Koskinen (SHAPE OF DESPAIR), Jesse Heikkinen (HENGET, ITERUM NATA, etc), Vesa Ranta (SENTENCED, THE MAN-EATING TREE), and Janne Markus (THE MAN-EATING TREE)! In conjunction with the announcement, the band is now revealing their bewitching first single, "A Thousand Dead Witches," along with a chilling music video that will certainly get you in the spirit of Samhain!
THE EFFIGY Releases New Single "Ghost"
Cinematic gothic solo artist THE EFFIGY has unveiled the deeply haunting and open new single, "Ghost". Exploring themes of change, depression and suicide, it's an honest and reflective song.
"So often did the expectations of others put a noose around my neck. It was painful, and frightening, and incredibly liberating to leave the ghost of that life behind."
Quavo & Takeoff Release Video for "Messy" !!!
Along with bringing trap to the masses as one-third of Migos, rapper/producer Quavo brings his triplet flows and personalized style to his solo releases and a multitude of other artists' tracks as a featured guest. His 2018 solo album Quavo Huncho rose to the number two spot on the Billboard charts, and he appeared as a guest on several songs that did time in the Top Ten, including hits from Drake, Justin Bieber, and Post Malone. Quavo frequently releases new material in the form of non-album singles, including songs like 2020's "Too Blessed," 2021's "Strub Tha Ground," and 2022's "Hotel Lobby."
Duke Deuce Releases Video for "BUCK THE SYSTEM" feat. ATM Richbaby !!!
Kenny Muney is Tony Montana for Halloween in "King Pin"
With his Memphis-bred hustler mentality and a flow that never fumbles, the world is Kenny Muney's. Taking inspiration from Al Pacino's iconic role as Tony Montana in Scarface, Kenny shares his new video single, "King Pin." The track opens with Montana's famous quote about the spoils of fame and fortune, before the track's urgently booming production takes hold and Kenny kicks off his verse. Echoing the hard-learned lessons of the tragic hero he emulates, Kenny stresses the importance of diligence in this high-stakes lifestyle: "I watch how I move, I watch what I do, cause a lot of these n****s be singing."
Stoner Rockers DUST PROPHET Release New Single "Put To The Question"
Stoner metal band DUST PROPHET have today released their song "Put to the Question." The song is from their album One Last Look Upon the Sky which will be released on January 27, 2023.
King Blue 'Through A Screen'
King Blue are the WA based indie-rock quintet who have rapidly made a name for themselves over West, sharing stages with Great Gable, The Rions, San Cisco, Caravana Sun & more, alongside 150,000+ streams on previous single 'Games'.
MEDIA RELEASE: ERNY BELLE SIGNS TO FLYING NUN RECORDS
Flying Nun Records is delighted to announce the New Zealand label's most recent signing, alt-folk extraordinaire, Erny Belle. With music that hangs delicately in the spaces between alt-folk and popular song, her songs are bona fide South Pacific poetry, taking inspiration from the worlds she has both been born into here in Aotearoa, and the ones she has built for herself.