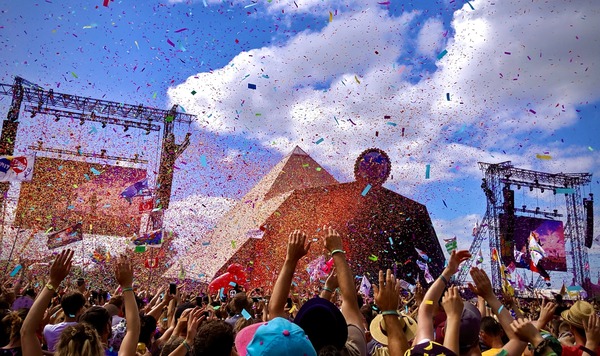 After missing 2020 and 2021, this year's Glastonbury was slated to be different. Even during an average year there's a palpable energy surrounding the festival—nonetheless a huge return after two years of radio silence. This year, the world's largest green-field festival welcomed 175,000 people to the event.
Aside from a jaw-dropping setlist, attendees were treated to some of Glasto's weirdest and most memorable moments. Billie Eilish became the youngest performer at age 20, while Paul McCartney notched the oldest appearance at age 80. Wet Leg introduced the world to scream therapy, Olivia Rodrigo went after the Supreme Court, and Dave Grohl cut deep with his Taylor Hawkins tribute. 
The madness is nothing new, as any festival-goer can attest. Each year, music lovers prep for the festival in their own unique way. Some might prefer to check out games that focus on classics like ZZ Top and Guns N' Roses, which helps get into the spirit of a multi-day festival. Others might instead stick to their planners, trying to coordinate a plan to see all their favorite performers. 
One of the most exciting elements of the festival isn't just planning and getting into the spirit—or even heading to the Pyramid stage. Instead, it's about looking back on Glasto and appreciating the shows that broke through the noise, literally, and stood above the rest. Hint: they're not all major headliners.
Kendrick Lamar
Move aside Jay-Z and Kanye West—Kendrick Lamar will go down as one of Glastonbury's all-time greatest hip-hop acts. Though not all fans have been endeared to Lamar's latest album, Mr. Morale & the Big Steppers, they're likely going to dive back in after his performance.
Along with his raw talent, Lamar worked the crowd beautifully. He started off with classic throwbacks before diving into his biggest hits. Along the way, he sprinkled in top hits from his latest album. The result was a seamless performance that didn't drop in energy once.
Sam Fender
Not everyone thought Billie Eilish should have headlined the Pyramid Stage on Friday night. In fact, looking back, thousands might have preferred to see Sam Fender own the night. While Fender hasn't displayed staying power like Eilish, the hype from the crowd easily competed with the stage's headliner. 
Thousands of spectators donned black and white jerseys and flags in honor of Newcastle, paying tribute to Fender as the band belted out hits like last year's Seventeen Going Under. Will he headline next year? While it's too soon to say, there are likely thousands hoping this is the case.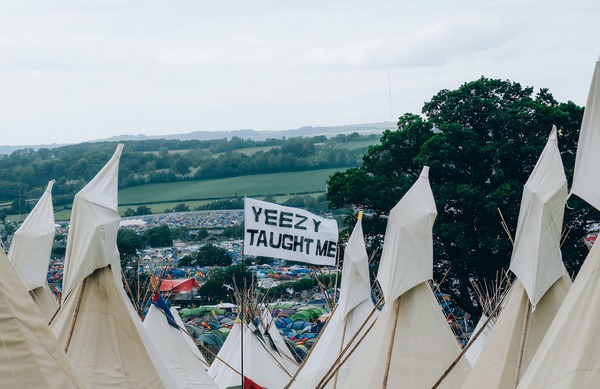 Self-Esteem
Part social commentary, part round-house pop show, Self-Esteem's performance (and outfit) had audiences buzzing early at the John Peel Stage. First and foremost, revelers were treated to a delightful choreography that didn't feel forced. Second, they're treated to Rebecca Lucy Taylor's incredible vocal range and stylistic samplings.
Every single movement, belter, and moment felt original and infused with passion. If those in attendance weren't sure about Taylor's long-term plans in the pop industry, no one left her performance confused. Thousands of fans are already looking forward to next year—and keeping their fingers crossed that Self-Esteem nabs a place at the main stage.
Amyl and the Sniffers
Anyone who thought punk had died was in for a delightful treat during Amyl and the Sniffers' set at the John Peel Stage. Amyl Taylor, frontwoman for the band, captured the attention of attendees with a performance that paid tribute to the early punk movement in the 1970s.
She provoked the crowd to get rowdy. She jumped around on-stage. She did not care that many in the audience weren't quite sure what they were seeing. By the end of the band's performance at 3am, the crowd (and a small mosh pit) were all-in on this Aussie group—even those who had never heard of them before. That's not just the magic of Glastonbury, but the mark of a truly unforgettable show.