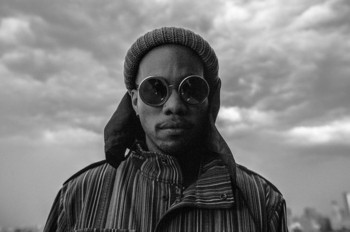 Anderson .Paak's releases visuals for "Tints" off his just released 14 track LP Oxnard. In the Colin Tilley-directed visual, you'll find Anderson taking on different roles as he shifts into different characters with the assist from Kendrick Lamar.
At the beginning of this month, multi-talented rapper, drummer, producer, and bandleader Anderson .Paak shared a brand-new single, "Tints", featuring his fellow Southern California-native hip-hop star/Dr. Dre protege Kendrick Lamar. The track was initially unveiled during an appearance by Anderson .Paak on Beats 1 with Zane Lowe after multiple weeks of teasing the collaboration.
The track's beat evokes the aesthetic of the golden-age, West Coast hip-hop in which both artists grew up and which .Paak kept alive on his Grammy-nominated sophomore LP, Malibu. "Tints" begs to be blasted with the windows down as you cruise down the 405-something both artists were no-doubt aware of when they cleverly made the song about needing tints on their windows to keep the paparazzi out of their business ("Bitch, I'm Kendrick Lamar. Respect me from afar").