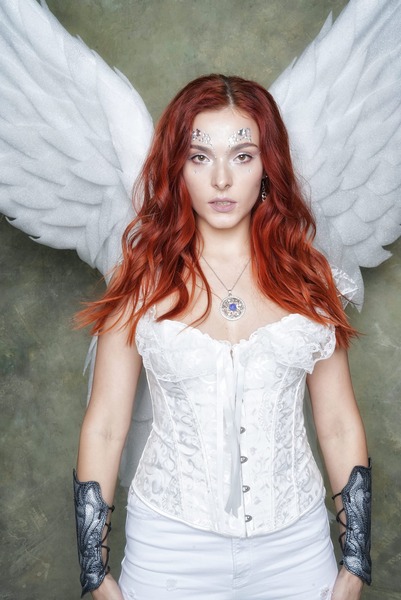 @skopemag news – monday – october 17, 2022 @ 8 am est
@skopemag HQ – http://smarturl.it/skope
DC The Don & midwxst Clash in Claymation on "SUICIDE"
Fighting to maintain balance through his tense, hectic life of a star on the rise, DC the Don is a hero for all dreamers. Enlisting the help of Indiana's own midwxst as he embarks on another noble quest, DC shares his new video single, "SUICIDE." Featuring airy, acoustic guitar-heavy hyperpop production courtesy of Trademark, 637Rxss, Dxnny Phxntom, and Gateway, the track's bubbly atmosphere sets the stage for DC's arrival as a romantic redeemer: "Girl, it feel like I've been waiting on my whole life to be your lifeline."
Pony Girl Share "King of The Country Club" Single + Video via Atwood Magazine | 'Enny One Wil Love You' LP Out Today via Paper Bag Records
Sean "Diddy" Combs Releases Remix "Gotta Move On" Featuring Yung Miami, Ashanti, & Bryson Tiller !!!
APEIRON BOUND Stream New Video "Absent Familiary" Via The ProgSpace
Prog metal band APEIRON BOUND have released a new video for their track "Absent Familiarity" taken from their album Multiplicity, which was released worldwide via Layered Reality Productions on August 26th, 2022. The stream premiered at The ProgSpace.
Apeiron Bound premiere stunning new video for Absent Familiarity
Rising Country Singer/Songwriter Jordan Moore's New Single, "Up North" Available Now & Premiered by People.com
Country singer/songwriter, Jordan Moore has released his latest single "Up North" along with an acoustic video full of energy and determination. As a new-age anthem showcasing lyrics of true grit and a deep appreciation for hard work, Moore encompasses all things country and proves that he may not be from the south, but he still has the qualifications needed to fit the mold. Moore's country-rooted vocals and genuine passion for his craft are displayed throughout the single. Exclusively premiered by People.com,
HULVEY RELEASES NEW SINGLE, "CLOSER"
Looking back over the past year of Music, Christopher Hulvey, better known as Hulvey, reflects on his body of work saying, "I see how easy it is to talk about God and not really live it out." He adds, "My desire is to learn how to lead a life of true surrender to God and live that life all the time." At the same time, Hulvey acknowledges the grace and forgiveness we are extended by God saying, "God is still showing me that it's okay to fail and learn."
Vince Vanguard Debut's His Americana and Blues Rock Album 'Spirit Blues'
Waiting for Smith returns with mellifluous new offering "Skylight Dawn"
NEW video clip for KiaRa ("Last Goodbye" out from "Archangel" album)
KiaRa is a symphonic metal band founded by Anna KiaRa (singer of Imperial Age) in 2019 as her solo project and then formed into the full band when Anna's friends and colleagues on music stage joined her.
SUPERSTAR CARRIE UNDERWOOD LAUNCHES "THE DENIM & RHINESTONES TOUR" WITH SOLD-OUT SHOW IN GREENVILLE, SC
8-time GRAMMY® Award winner and 3-time ACM Entertainer of the Year, Carrie Underwood, kicked off her new arena tour, THE DENIM & RHINESTONES TOUR, Saturday night (October 15) with a sold-out show at the Bon Secours Wellness Arena in Greenville, SC.
With dates in Fall 2022 and Spring 2023, promoted by AEG Presents, the tour will make stops in 43 U.S. cities including New York's Madison Square Garden, Nashville's Bridgestone Arena, and L.A.'s Crypto.com Arena before concluding in Seattle, WA on March 17. Underwood is joined on THE DENIM & RHINESTONES TOUR by special guest Jimmie Allen on all dates.
NEW album for VOAK – "'Verdrängung" is out NOW!
Villa Velli & Work Scorsese "Dead Boys"
Springfield Massachusetts rapper Villa Velli and producer Work Scorsese have teamed up once again. The longtime duo are releasing "Methadone" to serve as their first single off of their collaborative EP "Dead Boys".
The grimy Scorsese produced track is a perfect backdrop for Velli's gritty lyrics and flow. "Dead Boys" finds Velli and Scorsese connecting for a second time this year following the January release of "God Complex", a collab of rappers Villa Velli and Deziner Drugz with Scorsese again behind the boards.
LIGHT GREY PREMIERES FRISKY VIDEO FOR BUOYANT NEW SINGLE "LOSER"!
Light Grey strikes the pop-punk scene yet again with their first single following the 2021 release of their second EP, "Are You Even Real". The buoyant "Loser", explains the realization of the songwriting principles of previously released singles, while the band candidly speaks about the evolution of how their new songs are now written, and most importantly, why.
MAIA BAROUH invites you into her delicious soundworld with new album "AIDA", out 21st October!
THE SLEEPING SOULS – Release debut single together "Liar / Lover" – Listen Now
The Hunna release new single 'Apologies'
Music Submission: Lorne Riley
A Canadian now based out of Dubai, he released his debut country album "Twenty Years" across North America in 2019 and his second album "Sweet Pain" in early 2022.
METRONOMY — Announce 'Small World (Special Edition)' Out 29 Nov || + Watch Katy J Pearson's Version Of "Love Factory" Now
The repackaged version of their acclaimed seventh studio album Small World will feature reimagined versions of songs from the original album created by some of the band's favourite artists, including French synth-pop icon Sébastien Tellier, genre-bending Manchester four-piece Porij, electronic provocateur Haich Ber Na and more.