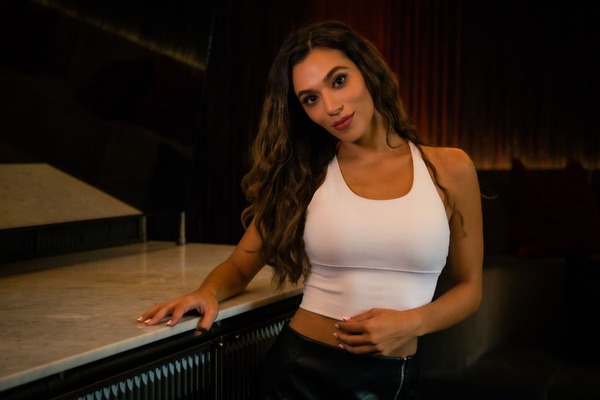 @skopemag news – friday – october 7, 2022 @ 11 am est
@skopemag HQ – http://smarturl.it/skope
New Anthem from Adrenalised Quartet Roseburg // OUT NOW!
Roseburg forms the alt-rock fused musical project of Zach Knell, Samuel Sheppard (YesterKid), Keith Lambson (Dryggs) and Soren Buchert. In reference to the place itself, the quartet formed in Roseburg, Oregon, and now reside in Utah, as they continue to bring their anthemic energy to listeners around the globe.
Rising R&B duo BLVCK VIØLET unleashes ​their latest sleek record "Mi Amor"
Displaying a keen musical finesse that embodies the evolving sound of R&B, Blvck Viølet – comprised of Harrison Walker and Sam Hurst – fuse the sonics of R&B, hip-hop and soul on "Mi Amor", interplaying real vulnerability, assured charisma and clear creative impulse across this new release that will continue the attention around this fast-rising duo. Brimming with vibrant individuality, Harrison & Sam flow back and forth across the stylish, self-produced track – melodic guitar licks and layered vocal harmonies crafting a snappy foundation for the pair to express the nuance of a doomed romance and the unhealthy connotations that blur the lines between reconciliation and clarity.
Australian alt-metal act Suspyria Release New Album "The Valley Of Despair" Today!
Today Melbourne based rock/metal giants Suspyria released their long-awaited new album "The Valley Of Despair". Produced by Christopher Vernon (Stuck Out, Deadlights, Better Half…), the album includes 9 new tracks.
Nashville Country Music Artist And Pro Baseball Player Bryan Ruby Releases Thoughtful New Single, "The Standouts"
"The Standouts" is all about ordinary people doing extraordinary things. This song is for all the good people who haven't got the recognition they deserve. Bryan Ruby has dedicated this song to his grandfather aka Pops and his sister. Pops is a proud US Army veteran who raised a family of five kids and he's still inspiring everyone, even at 84 years old. His hard work and can-do attitude are the reasons Bryan's family is here today. Bryan's sister teaches middle school math at one of the poorest school districts in the country and this song is for her too. It may be a thankless job, but it's inspiring to know how passionate she is about helping those kids.
Patrick Topping drops anthemic new single 'Keep On Moving'
Trick label boss and iconic DJ & Producer, Patrick Topping, drops his highly anticipated euphoric party track 'Keep On Moving'! After a hot summer season Trick label residency at the world famous DC-10 and the huge success of 'Shake My Booty', it's clear why Patrick Topping is one of the hottest exports in dance music right now!
NNAMDÏ DROPS ALBUM + VIDEO FT. SARAH SQUIRM (SNL)
Rising London emcee and creative VGO drops his sleek record "The Way She Moves"
Thomas Day Shares New Single/Video "Wildflower"
Opening with a simple guitar line and Thomas' arresting vocals, "Wildflower" builds towards an uplifting, energetic chorus. "This is my song to help anyone who is feeling alone," Thomas comments. "No matter how pretty someone is or how amazing their life looks, everyone experiences pain and can get lost sometimes."
KAY FLOCK & GUCCI MANE JOIN FORCES ON "GEEKED UP"
Adrenalised Alt-Rock // Pinkfiz unveils "318" // OUT NOW!
A true definition of fiery feminism, Pinkfiz is an idependent alt-rock artist hailing from Peterborough, who currently resides in London. Representing flourishing female empowerment, her anger of unjust experiences turns it into resilient rock perfection. Using her home studio, she creates euphoria with her songs, empowering others and igniting a spark amongst listeners, making them comfortable enough to scream out all their frustrations.
DRILL RAPPER KENZO B RELEASES NEW SINGLE "THE FACTS" FEATURING YOUNG DEVYN
Sabrina Ponte's new single "Chance of Whiskey" will leave you buzzed and wanting more
Country-pop artist Sabrina Ponte releases "Chance of Whiskey." The single is available now on all digital streaming platforms.
Nashville based singer-songwriter Sabrina Ponte's new single, "Chance of Whiskey" will leave you buzzed and wanting more. The new single has the romance, the lust, and the longing – all things that might just involve a little whiskey. Through her soft vocals, Sabrina describes the moment of a past love interest walking through the doors of the bar. We can picture the scene, her friends drinking around the bar, and when she least expects it a past love comes in and we are introduced to the possible of rekindling an old flame.
ADAM LAMBERT RELEASES 'MAD ABOUT THE BOY'
The powerful version of the track is the theme song for the recently announced 'MAD ABOUT THE BOY – THE NOËL COWARD STORY', a feature documentary chronicling the life and career of the famed playwright, director, and flamboyant wit and bon vivant from Oscar and Bafta-Nominated director Barnaby Thompson (PIXIE, ST TRINIANS). The film is set for release in 2023- the 50th anniversary of Coward's death.
MIMI WEBB RELEASES "GHOST OF YOU"
The single is accompanied by its music video, directed by Fa and Fon Watkins, which made its broadcast premiere today on MTV Live, MTVU and MTV Biggest Pop. The visual finds Mimi strutting throughout London from day to night in a series of stunning outfits, all while taking viewers on an empowering journey of letting go of an ex and overcoming the heartbreak.
Stryper Release New Single & Music Video "Same Old Story" Premiering Today!
SKELETON JOE (a.k.a. Joe Cardamone) returns with new video… Performing this weekend with The Cult, BRMC in LA
But his creativity found a way to work through the pain and grief with the release of "#BL3$$3D," his first new song since the passing of Lanegan and the end of their Dark Mark vs. Skeleton Joe project which released an album in October of 2021. "I wrote #BL3$$3D a few weeks ago in anticipation of performing live again," he says. "It reminds me of my old band without sounding like a band at all."
Music Video for "Cry Me A River" From Barbra Streisand's Eagerly-Awaited Live at the Bon Soir album, Available Today, Friday, October 7
BROKEN BELLS: NEW ALBUM, INTO THE BLUE, OUT NOW
G HERBO UNLEASHES A-SIDE OF BLOCKBUSTER NEW ALBUM SURVIVOR'S REMORSE
MAISIE PETERS UNVEILS NEW SINGLE "NOT ANOTHER ROCKSTAR"
Written by Maisie, alongside Ines Dunn (Mimi Webb, Griff) and producer Joe Rubel, "Not Another Rockstar" follows a series of recent fan-focused track drops including 'Cate's Brother', 'Blonde' and 'Good Enough', each of which see her explore different stages of relationships with intimate but typically relatable tact.
St. Lucia shares "Utopia" LP + "Gimme the Night" music video ft. Ireland Basinger Baldwin || On Tour Now  
MAX DRAZEN SHARES RELATABLE NEW SINGLE, "BLURRY PICTURES"
"The song came about because I shamelessly fell in love with a girl I've never met. I came across her on the explore page on Instagram," Max Drazen recalls. "I wanted to let her know how I felt but I'm not a huge DM person. So instead I wrote a love letter (which became 'Blurry Pictures'), letting her know that I wanted to be the one in the pictures on her Instagram. Our star-crossed love fizzled out just as quickly as it started when I realized she's from half way across the world and that I sadly wasn't planning on living in Germany any time soon. Although, it did give me a pretty great song, if I do say so myself."
FERBY KEEPS HEAT UP WITH STUNNING NEW CUT 'PUSSYLOVEMONEY'// LISTEN HERE
Today New Zealand based newcomer FERBY follows up buzz gained from her first releases 'Bad Vibes Stuck In My Teeth' , ' Every Night' and ' Boo Hoo' with vibrant new offering, 'PussyLoveMoney.' Having gained support from The Line Of Best Fit, Ones To Watch, Wonderland, Wordplay, House Of Solo and already opened for the inimitable JPEGMAFIA, FERBY has quickly been highlighted as an artist to keep a keen eye on. 'PussyLoveMoney' is a confident hiphop cut showcasing FERBY's sharp lyricism and infectious flow over rolling beats.
New Music: St. John's singer/songwriter CHRIS PICCO shares "Woman Understand," first single from forthcoming power pop opus Split Down The Middle
For Picco, a native of St. John's, Newfoundland, Split Down The Middle is in some ways the culmination of what he's done to build his reputation over the past 15 years. Over that time, Picco has been named MusicNL's Male Artist Of The Year, while his former band Long Distance Runners earned several East Coast Music Award nominations and a Juno nomination in 2016. Legendary Newfoundland singer/songwriter Ron Hynes even called Picco, "one of the great new songwriters to come out of Atlantic Canada."
Chris Picco strikes power pop gold with new single "Woman Understand"
MARQUS CLAE RELEASES MAJOR LABEL DEBUT ALBUM 'THE MECCA' TODAY VIA DEF JAM RECORDINGS
"I want to make one of those projects that people can go back to, like an Illmatic or a Life After Death," he says. "I feel like everything I went through was just a test to get me where I am, now it's about establishing dominance."
Counterparts Release New Album 'A Eulogy for Those Still Here'
Today Ontario-based metalcore heavyweights, Counterparts, release their seventh full-length record, A Eulogy For Those Still Here, via New Damage Records. Previously released tracks "Unwavering Vow," "Whispers of Your Death" and "Bound To The Burn" garnered attention from the likes of Stereogum, Revolver, BrooklynVegan, Exclaim!, and more.
Counterparts "A Eulogy For Those Still Here" Collection
Love me like you love 'Rectangular Bathroom Tiles'
Introducing // Natsuma – "Miss You"
Newcomer Natsuma's new single "Miss You" makes for an exciting first glance at the latest British prodigious talent to emerge from BRIT school. This single, like her forthcoming debut EP "Oops" out November 4th, soundtracks her raw fragility to songwriting. The entire EP was written and produced by Natsuma alone in her shed during the pandemic, fully embodying a true DIY artist with an ability to connect to a broad range of audiences with her unique sound that blends soul and indie-pop together exquisitely.
SleazyWorld Go Brings It Back To The Streets On "Creepers"