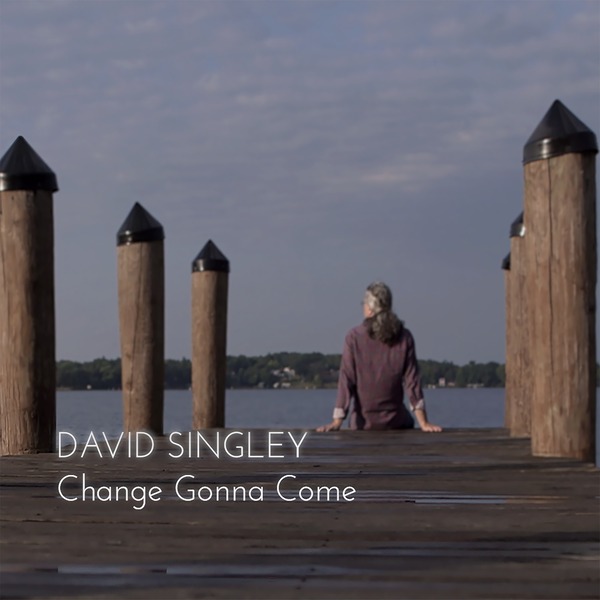 David Singley is a talented singer/songwriter & guitarist with over 40 years experience in performing music. David has played with many notable acts over the years and with his background in jazz, Singley knows how to make a quality tune. With that being said, "Change Gonna Come" is David's latest single and what a fine composition this is! This new song is well-written and well-orchestrated as the arrangement of "Change Gonna Come" is simply superb!
As soon as you hit play, the listener will pick up on an upbeat & peppy vibe that is contagious to say the least. One will experience a wonderful melody on "Change Gonna Come" that will keep your ears entertained from start to finish. David Singley provides positive lyrics on "Change Gonna Come" that will definitely motivate you and possibly inspire you. With solid vocals, David Singley draws you in with a mellow scene in place not to mention a sense of calmness that rushes over you. David performs with an optimistic mindset in place on "Change Gonna Come" where hope is heard loud & clear!
I get the sense that David Singley is a refined artist because "Change Gonna Come" personifies precision at its finest. Besides being a well-crafted track, "Change Gonna Come" offers up a musical style & sound that is both exciting & uplifting. You can't go wrong with David Singley and his hot, new release "Change Gonna Come"!
You can SKOPE out the official music video here: https://youtu.be/1QZETMQiVMs and be sure to give a well-deserved listen to "Change Gonna Come". I feel David Singley will have more fans and a wider audience after this release, so BIG changes are in the works! Here's to better times and better music and so let's all embrace "Change Gonna Come" by David Singley.
https://www.instagram.com/davidsingleymusic
https://www.facebook.com/davidsingleymusic
https://www.youtube.com/c/DavidSingleyMusic
https://open.spotify.com/track/0fPdkTosUeNn2PVeiHt7KN?si=473d54b373a14fc8
By Jimmy Rae