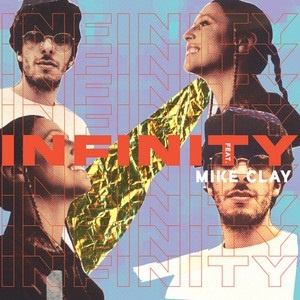 Canadian-born and based musician Caracol is back for the first time not attached to remix since her knockout last album Tout est différent, which was released last November, with her latest single and the lead-in for her upcoming still-untitled LP, "Infinity." Fans might quickly catch on to the fact that the song is, indeed, a remake of sorts — last summer saw the initial release of "Infini," an almost entirely French version of this exact single.
The re-release is inspired by the fact that Caracol is hard at work on her upcoming, first-time fully-English album; marking the sixth in her discography, the change comes at a time of necessity and experimentation. If you're familiar with the original French rendition of the track, it's really up to preference on which one is "better," but both singles wear the same poppy production and effortless summer energy so there's no way to lose. Some might even compare this to pop dynamo MIKA's similar move with his song "Emily," originally recorded and released as "Elle Me Dit" in France. It's not an unheard-of tactic, and generally only brings more attention to the artist.
"Infinity" sees Caracol bringing back the talented Mike Clay of Clay & Friends, shifting his verse's lyrics into English, and the two singers annihilate the track together. The ease of performance from Caracol performing a majority of English lyrics is so natural, you wouldn't be able to tell that she isn't normally an English musician; the song does dip in and out of French lyrics from both Caracol and Clay, but the fluidity of the lyrics and flow from both singers is so good listeners might not even notice.
The trajectory for a re-release of a single is hard to track, but the success of the original might make it a little easier. The fact that "Infini" managed to pull off staying in Quebec's Top 30 radio charts for 12 weeks straight and has accrued 200k streams so far inspires hope, as releasing the single in English only broadens the single's appeal and marketability. Caracol seemingly has a surefire hit on her hands with "Infinity," and she knows it. The fact that "Infinity" was used as the lead single is a massive swing, and I'm sure it'll pay off as it leads into the album with nothing but jubilant vivacity and fervor.
While details for the impending sixth Caracol album are being kept under wraps, the initial single choice feels inspired enough to cast judgment on what's still to come. If the songs are even remotely as catchy or as vibrant as "Infinity," the album will almost certainly be in the running for some top independent pop album awards and listicles; there's so much still to come, and based on Caracol's past albums, we'll be seeing a good variety of remixes and remakes even further down the pipeline. It's an impressive tactic to remake your own song, especially a year later, but if it was good enough for Hitchcock when he made The Man Who Knew Too Much twice, who's to say it's ineffective?
Gwen Waggoner