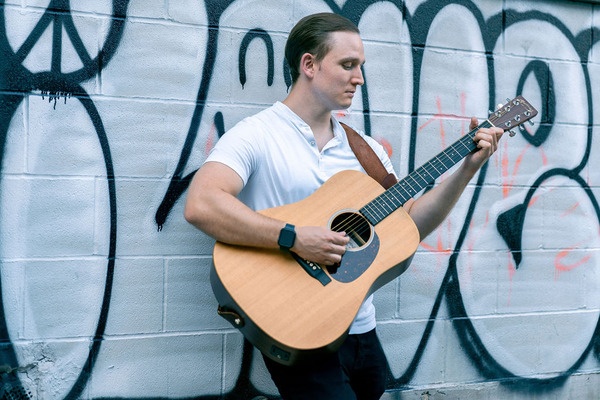 Bright and airy, the celebratory "Something In The Water" shows off JB Elwood's infectiously good spirit. Everything about it has a strong, purposeful disposition. Country rock, hard rock, and overall party music this is the sort of thing that touches the very soul. Best of all are the vocals that have their own sense of strength to them. Lyrically there is an airiness to the way that every single element comes together. Done with the utmost of dignity the interplay amongst the band is one that really sell it, that proves their ability to be part of a greater community.
Little snippets of conversation enter into the song right from the get-go. Upon letting these elements set the mood, the rest of the band enters into the fray, one by one. Vocals truly begin the track for the whole song comes through perfectly. The volume is a given for they play it nice and loud. Drums hit in an emotional way for they sprawl out into the infinite. Full of such infectious energy it is easy to get swept up with grooves running through. Such happiness rises out of the work for it swirls about the listener's head in a fantastically joyous fashion. By the time the reach the final stretch of the piece they let it all loose in a gorgeous sort of way.
"Something In The Water" shows off the incredible heart and soul of JB Elwood.
https://www.instagram.com/jbelwoodmusic