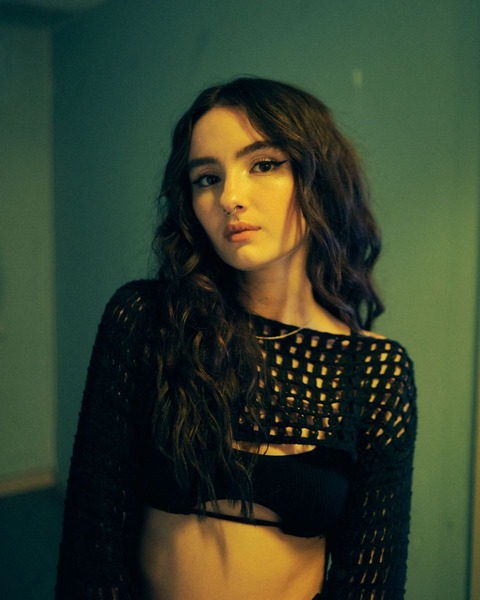 @skopemag news – friday – september 30, 2022 @ 11 am est
@skopemag HQ – http://smarturl.it/skope
MEDIA RELEASE: WOMB ANNOUNCE NEW ALBUM & RELEASE 'OCEANS' VIDEO
Flying Nun Records and Pōneke's Womb are thrilled to announce the trio's upcoming album, Dreaming of the Future Again — out digitally and on 180g black vinyl on November 11th, 2022.
DCG Brothers Put on for Posterity in "Rich Baby Daddy"
Bree Runway Releases New Single & Video for "THAT GIRL"
Niagara Falls' Groovy Soulful ROAD WAVES Release "Small World" Single Reminding Us We Have Each Other
Little Big Town's "Mr. Sun" Debuts As Top Country Album By A Group
Mr. Sun, the 10th studio album from ACM, CMA and GRAMMY Award-winning band Little Big Town and released September 16, officially debuts as the Top Country Album by a group in 2022 in addition to taking the No. 1 spot as Current Country Album in pure album sales. The album also marks the band's seventh debut in the Top 10 on Billboard's Top Country Albums Chart.
MEDIA RELEASE:: MICHAEL DAY SHARES NEW SINGLE + VIDEO 'PSYCH OR THE PRIEST'
RCA Nashville Artist Corey Kent Releases Music Video For Hit Breakout Single "Wild As Her"
Introducing : DRFTR & Miyu Ukiyo
DRFTR is an artist and music producer who is not afraid to experiment. The single " Lucky " is a collaboration with a Japanese model Miyu Ukiyo. The song a merge between the Eastern and Western cultures. Incorporating both English and Japanese lyrics, the single has a light upbeat feel .There is a strong J-Pop vibe present in the melody, which would surely appeal to the east – pop fandoms. With this being said, the English verse fits in quite well creating harmony and contrast. Last but not least, DRFTR & Miyu did a outstanding job performing as duet! This song is definitely something that's never been done before and we look forward to hearing more.
quinnie DROPS NEW TRACK & MUSIC VIDEO "man"
"man" illuminates quinnie's delicate approach punctuated by a penchant for plainspoken (and often gleefully profane) lyrics and a dreamy vocal delivery. Her voice flutters over sparse piano, airy acoustic guitar, and lo-fi strings before the hook booms, "So f**k all your gold stars, the cherries in the backyard, no amount of sugar could sweeten such a bitter heart."
SINGER/SONGWRITER VALENCIA GRACE RELEASES CAPTIVATING NEW SINGLE "THERE I SAID IT"
Cade Hoppe Shares New Single "Faded Love"
Spinning a web of confessional lyrics, distorted guitar lines, and anthemic percussion, "Faded Love" is an instantly catchy indie-pop gem. Cade's warm baritone vocals croon lyrics about the risks and rewards of rekindling an old flame. He adds, "just like how trends come back in style all the time and the world feels like it's a little on edge, I think love does a similar thing sometimes. When an old love is rekindled it may be the best thing that ever happened to you… or it burns you worse the second time. You have to decide if that's a risk you're willing to take."
WINGS OF DESIRE release 'Choose A Life' single
SILVER PHANTOM release new video and single "We Sing Along"
SHYGIRL SHARES NEW SINGLE AND MUSIC VIDEO "SHLUT" OUT NOW
Produced by Object & Animal and shot on location in Sweden, the sensual video plays with both colour and black and white film to set the mood. It follows fellow Nymph offerings "Nike" that premiered with Shygirl's rapid fire COLORS performance of the song, "Coochie (a bedtime story)," which was featured as BBC Radio 1's Hottest Record and currently sits on the B list at the station, "Come For Me," produced by Arca, and "Firefly," which arrived with visuals directed by Yasser Abubeker.
SHYGIRL — Releases Debut Album: 'Nymph' || + New Single "Shlut" Out Today
PLASTIC MERMAIDS release new album 'It's Not Comfortable To Grow'
Plastic Mermaids' music – neo-psychedelia, chamber pop, big-scale sound-scapes and innovative electronica – has often attracted comparisons to The Flaming Lips, but it owes just as much to their own personal melting pot of influences: Zappa, Pink Floyd, Bowie, Fleetwood Mac and classical. "We were always worried about how we'd get on to Spotify playlists, how to be pigeonholed," says Douglas, "Now I've started to think, f*ck it, let it be. You've just got to love it for what it is."
Belters Only return with catchy new single 'Call Me'
Jenny Kern returns with highly anticipated EP "Your Heart Knows" // OUT NOW!
Introducing Canadian-born, Brooklyn-based indie dream/pop artist Jenny Kern. With a magnetic vocal style and emotively piercing lyricism, Kern's music has been amassing plenty of attention around the globe. Having originally started as a Page at NBC, Kern then went on to work for acclaimed filmmakers Noah Baumbach and Greta Gerwig, before eventually becoming a producer in the film and television industry. In 2018 Kern decided to take a leap of faith and pursue her passion for music full time.
Cruise down the highway to "Memphis" by singer-songwriter Jenna DeVries
Jenna DeVries describes feelings of lost love that we all know so well in her latest single "Memphis." The track is full of powerful yet singable lyrics you'll want to belt the whole drive along I-40. The line, "can't walk these city streets alone at night, see your face in every stranger" perfectly describes the inability to face your regret, because it just hurts too much.
Kiwi Pop Duo Foley Share New Single & Video "Killing Me Babe"; Sign To Nettwerk 
SLIPKNOT RELEASE WIDELY ANTICIPATED NEW ALBUM 'THE END, SO FAR'
"The gang choruses on 'The Dying Song (Time To Sing)' and 'The Chapeltown Rag' will cut right through any crowd of the Knotfest devoted," raved the Los Angeles Times. The FADER declared "It absolutely rips," adding "it feels more like they are simply waving goodbye to one chapter… and preparing for the decades to come." "A punishing new elegy," praised Rolling Stone with SPIN adding, "it checks all the boxes of the band's latter-day sound." NME asserted "you can almost feel them pushing themselves," noting "their next left turn of an era could be their most daring yet."
Noise rockers Asbestos Worker release "The Seperation" full length album
Minnesota Noise rock band Asbestos Worker release their latest full length album "The Seperation" which recently premiered via Ghost Cult Magazine. The premiere can be found here.
Waiting for Smith returns with mellifluous new offering "Skylight Dawn" // OUT NOW!
LA Rapper $ATORI ZOOM Embraces The Chaos With HA!
"'I intentionally made 'HA!' as a way to appeal to both general audiences as well as my diehard supporters," explains $Z. "This record dives deeper into the phonk genre beyond what I accomplished on ATTICA!. With phonk becoming more global/mainstream by the day, I felt it was necessary to not only stay relevant in its origins, but to help revolutionize it. There was a non-stop rush of inspiration that was palpable not only in the room, but my lyrics as well."
Icon For Hire Release New Album 'The Reckoning' With Music Video for 'Gatekeepers'
Murky Claw release "Dog Child", the third single from EP "M3TAVERSE"
Murky Claw, the group from Barquisimeto, Venezuela today with its members residing in various latitudes, returned with force with their new EP M3TAVERSE. With this EP, Murky Claw reaffirms its return as a band, experimenting with new sounds that transcend the alternative metal with which they became known at the end of the nineties.
a-ha Releases the Video for New Single "You Have What it Takes" from Upcoming Album TRUE NORTH out October 21
TIME, THE VALUATOR Release New Single & Visualizer for "Glow"
CAKES DA KILLA SHARES NEW SINGLE "W4TN"
Chill-Pop Artist Mokita shares "Color Me In" + Announces 'Color Me In' EP out October 28th via Nettwerk