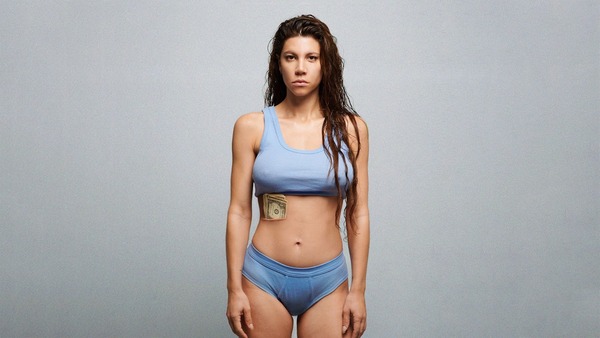 @skopemag news – wednesday – september 28, 2022 @ 4 pm est
@skopemag HQ – http://smarturl.it/skope
Nikki Taylor Shares New Single "Fake Luv"
Nikki Taylor (aka Nikki Taylor Vibe) is a US recording artist based in Manhattan, NYC. She's a cross-genre artist with a soulful voice and an ability to connect deeply with her audience through hypnotic vocals and lyrics that tell stories. Shortly after collaborating with Royce Da 5'9 and Young Ra in 2020, she released her debut EP, Siren. The project garnered acclaim for its broad range of topics from mental health, addiction, depression and anxiety to empowerment and self-love, and Nikki went on to be named Breakout Artist of the Year by Power 98.5.
MADISON MCFERRIN RETURNS WITH NEW SINGLE + VISUAL FOR "STAY AWAY (FROM ME)"
Soulful and shimmering, the track is driven by McFerrin's warm vocals and her own production and arrangement, blending jazz, soul, and a touch of bounce into a rich musical canvas. McFerrin artfully juxtaposes hypnotic, danceable instrumentals with lyrics that tackle the uncertainty of our times and her inner struggle with anxiety. The song's colorful accompanying video embodies McFerrin's aura in a nutshell—otherworldly vocals, blissed-out compositions, unfeigned songwriting, and undeniable groove.
Norwegian Black Metallers Kampfar Release New Single "Rekviem"
Bonny Light Horseman Share "Someone to Weep For Me" From New LP Out October 7th
Produced by Kaufman, Rolling Golden Holy is the follow-up to Bonny Light Horseman's critically acclaimed self-titled debut, which earned two GRAMMY nominations (Best Folk Album and Best American Roots Performance) and was named one of the 'Best Albums of 2020' by Paste, Boston Globe, MOJO, Uncut Magazine, and more. The band's U.S. headline tour begins this Friday, September 30th, in Sonoma, CA; a current itinerary is below.
Chris Cleverley releases 80s vibe haunting ballad 'Still Life'
Three Counties-based Cleverley is among a new wave of pioneering artists carving an uncharted path through the UK acoustic landscape, with endorsements from The Times, The Telegraph and BBC Radio leading to his receipt of FATEA Magazine's 'Male Artist of the Year' Award fuelling his rising trajectory.
[OUT NOW] NBA YoungBoy jumps on Cootie's "TwoTone"
YB Better. Cootie Better. On Cootie's "2Tone" track, YB and Cootie the best. Period. Landing today via Artist Partner Group, "2Tone" brings street favorites NBA YoungBoy and Cootie to tag team and flex their 2-toned 500K watches. The chipper piano, body vibrating bass, and trap snares make the perfect soundbed for Cootie and YoungBoy to lay their bars on, accentuating each artist's quick punchlines. "My Wrist, A quarter. What's that? Patek. Give me my respect," Cootie raps, zeroing in on the notion that he's owed some respect for accomplishing so much so early in his career while being from Arkansas, an area of the country that lacks industry infrastructure.
KLÔ PELGAG — Shares New Video For "À l'ombre des cyprès" || + Debut London Show This October
Singer-songwriter Klô Pelgag has gotten us accustomed to strikingly colourful and innovative music videos. The one for her song "À l'ombre des cyprès" is no exception. It was directed by her frequent collaborator Soleil Denault, who earned a Félix at last year's Gala de l'ADISQ for her video for the song "Mélanine." "The À l'ombre des cyprès video shows Klô Pelgag being pursued by her monstrous alter ego" reveals Soleil. This contemporary fable represents the need to take back your power in the face of adversity. We all have a monstrous alter ego and, when it awakes, we feel breathlessly chased by its negative thoughts. In this video, we illustrate Klô's quest for emancipation and rebirth; we witness her ultimate empowerment".
AVANDRA Release "Codename: Pharaoh" Video
Prog metal band AVANDRA have released a video for their track "Codename Pharaoh". The song is from their upcoming album Prodigal which will be released November 18th, 2022,via Layered Reality Productions.
The band comments "The cycle of war begins again, and its concept made material. The Eisenhower speech throughout the song warns of the dangers of unifying the private sector's military industrial complex with the government, which would lead to eternal wars in the interest of war-oriented corporations and bribed congress members. The warning was not heeded, and the events of the album unfold."
Godsmack Return with New Single "Surrender"
Multi-platinum Grammy-nominated hard rock band GODSMACK have released the first glimpse of their forthcoming eighth studio album with their new single "Surrender" via BMG. The track marks the first release from the band in four years, following their globally acclaimed & gold-certified 2018 album, When Legends Rise, which earned the band a #1 spot across US Hard Rock, Rock, and Alternative album charts.
Streaming Now! All Else Fails' Potent And Dark Tenth Release "The Incident at Black Lake"
Baltimore hardcore band Jivebomb drop 48 second track "Illusion Of Choice"
Clocking in at just 48 seconds, Jivebomb packs a fury on "Illusion Of Choice". Perpetuating the band's blend of hardcore and fast punk, the chorus is meant to be sung along to, while the guitar work packs just enough oomph for a quick circle pit. The song serves as the second single off the band's upcoming EP, Primitive Desires, set for release October 7th on Flatspot Records.
Watch Weyes Blood's Official Video For "It's Not Just Me, It's Everybody"
Watch Weyes Blood get her big break (at the end of the world) in the deranged official music video for "It's Not Just Me, It's Everybody," the acclaimed new single and opening track from And In The Darkness, Hearts Aglow, her forthcoming album.
Experimental-Electronic-Pop Artist IOTA PHI Releases Hotly Anticipated Debut Album 'Homo Pauperis' Via Desire Bay
Returning once again with her beautiful, multifaceted sound, Greek Art-pop artist IOTA PHI releases her highly anticipated debut album 'Homo Pauperis'. Led by the new single 'Luna Moth', IOTA PHI once again demonstrates her immersive soundscapes, insatiable creativity, captivating musical ideas and innovative experimentation.
GEMMA LAURENCE SHARES NEW SINGLE "WATCHDOG"
It's been a whirlwind year for Gemma Laurence. After releasing her single "Adrienne" in October, the Maine-raised, Brooklyn-based DIY artist was met with an overwhelming response. After receiving praise from Under The Radar, EARMILK, Audiofemme, Country Queer, and Northern Transmissions, she sold out venues across NYC, was named an "Up-and-comer" by NPR Music, and had the opportunity to perform on The Tonight Show Starring Jimmy Fallon. Earlier this month, she announced her forthcoming album, Lavender, due out November 4th 2022 on Better Company Records/The Orchard, and with the announcement shared the title track, which was featured on Spotify's Fresh Finds and Folk Fresh Finds, Apple Music's New In Alternative, and TIDAL's Folk Rising playlists. "Lavender" received glowing reviews from Ones To Watch, Atwood Magazine, The New Nine, and more. Following this wake, Laurence is now ready to share one of her catchiest songs yet: "Watchdog."
PREMIERE: Gemma Laurence recounts the anxiety of a blossoming relationship on 'Watchdog'
THE OTOLITH: stream new track "Hubris" on Brooklyn Vegan
Salt Lake City's avant-garde doom and post-metal goldsmiths THE OTOLITH (with SubRosa members) unveil a second track taken from their crushing and majestic debut album "Folium Limina", out October 21st on Blues Funeral Recordings. Feel the heavy bliss of "Hubris" exclusively on Brooklyn Vegan!
Ways Away release third single off upcoming album, Torch Songs
Polyphia Share "Ego Death" ft guitar virtuoso Steve Vai
Genre-bending instrumental band Polyphia have released the latest single from their forthcoming album Remember That You Will Die, out October 28 via Rise Records. "Ego Death" features Grammy Award-winning guitar virtuoso and composer Steve Vai, most known for his work with Frank Zappa, Mary J Blige, Motörhead, Alice Cooper, and many more. Grammy Award-winning producer and trumpet player Brasstracks also appears on the track.
Ada Marques Releases Evocative Single "Porcelain"
Examining ongoing heartbreak and loss, Marques emphasizes the persistent, evolving affliction from losing someone on "Porcelain." Uttering "let it flicker, blow on the embers of what could have been" before the wistful chorus, which states, "lightning never strikes the same place twice," Marques illustrates the inevitable regret of a lost relationship, calling attention to the often overwhelming feeling of defeat.
Chloe George shares "There You Are" + live video via FADER Label
Compared to the alternate universe that was her last single "Runaway Blue," Chloe George's latest release "There You Are" is a little more on the reserved side, yet still maintains her comfortably relatable lyricism and experimental sound. Pushing against the boundaries of pop and neo-soul, "There You Are" recounts a modern love story of some sorts – be it familiar or unknown, her take on the process is detailed by raw emotion that adds another layer to her back catalogue.
HILD – Release Second Single "Hlökk" From Upcoming Debut Album!
Odium Records announced recently signing the new, unique Swedish band HILD. It's the new band of Lars Broddesson, known as ex drummer of Marduk and session drummer of Funeral Mist and Black Altar.
ÁLVARO DÍAZ ÁLVARO DÍAZ UNVEILS NEW SINGLE "LENTITO" PRESENTED BY GALLERY SESSIONS
Joe Strummer Celebrated With Emotional Video For Previously Unheard Song, "Fantastic"
AFTERMATH Warns There is "No Time to Waste" with New Single and Video
BOWLING FOR SOUP Say "Hello Anxiety" With Music Video For New Single
LGBTQ+ explosive sounds duo: campy horror video
The two are apart of the LGBTQ+ community with drummer/vocalist Bentley being trans and vocalist/synth player Kalen identifying as queer. They have performed over a thousand shows and pride their live shows as safe spaces for all genders and people of all sexualities.
Singer-Songwriter Ryan Hicks Shares "Am I Going To Die (Hot Windy Palms)"
The daughter showed her mother a cut on her knee and asked, "Momma, am I going to die?" Her mother's comforting response was a feeling that Ryan chose to return to in "Am I Going To Die (Hot Windy Palms)," his wistful new single which blends folk and pop influences to capture love, caring, and a sense of wonder at the world and its unknowns.
FORLESEN Premiere New Single "Harrowed Earth" At Invisible Oranges
The band comments "Harrowed Earth is an expression of omnidirectional viciousness, cutting both outward and inward as it must. Hail Beherit, hail Weakling, hail Disembowelment. Within the context of the album, it may initially feel like a stark contrast, sitting alongside a love of Low and Pink Floyd and Failure. But it's all an integral part of the whole. Here's our beating heart. Here's The Beast. Love The Adversary."