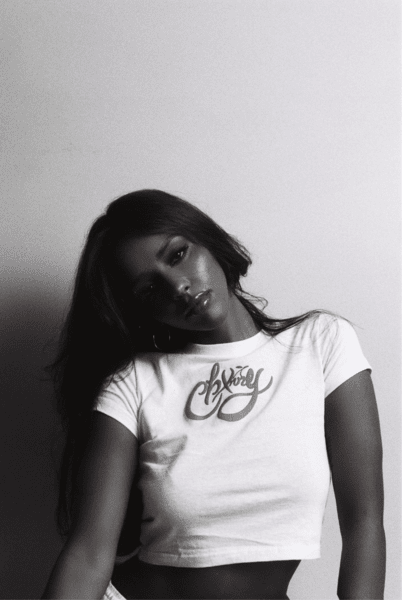 @skopemag news – wednesday – september 28, 2022 @ 12 pm est
@skopemag HQ – http://smarturl.it/skope
FRESH SOUNDS: Multi Award Nominated Producer Alva Noto Remixes Vincenzo Ramaglia's 'La Parole 1' (FFO: Bring Brian Eno, Alessandro Cortini, Tim Hecker and Hiroshi Yoshimura.)
GAEREA Unveils Official Music Video for "Laude"
John Carpenter shares more Halloween Ends music
As Halloween Ends marks the final installment of David Gordon Green's modern Halloween trilogy, it also heralds the return of John Carpenter to score the iconic, hair-raising soundtrack alongside his longstanding musical foils Cody Carpenter and Daniel Davies. Today they've shared the chilling "The Junk Yard", which gently creeps to a dramatic and terrifying crescendo, masterfully building tension and suspense.
Thrilling Modern Metal Upstarts LEAGUE OF DISTORTION Announce Self-Titled Debut Album, out November 25, 2022 via Napalm Records
Industrial Pop Artist BABYCHAOS Collaborates With DIE KRUUPS On A Cover Of SIOUXSIE SIOUX To Kick Off The HALLOWEEN Season!
Aptly described as a "Post-apocalyptic Bratz doll from hell," babychaos is the musical persona of model Lyzzie Larosa, who blends the harsh electronic sounds and massive guitar distortion of gothic-industrial with modern electronic music and her own pop vocal sense of melody. For her newest single, babychaos covers another pioneering female artist, the great Siouxsie Sioux, on a frighteningly good version of the song "Halloween" from Siouxsie's celebrated 1981 album Juju. And helping babychaos craft this memorable tune is German industrial icon Jürgen Engler of Die Krupps, who brings all the pieces together in a sharp, danceable package to kick off this year's spooky season!
Rachael Dadd (ffo This Is The Kit, Rozi Plain) shares "Children of the Galaxy" / New album out Oct 14
Today, the wildly creative free-form songwriter Rachael Dadd is sharing her new single, "Children of The Galaxy." 'Taken from her forthcoming 14 October album Kaleidoscope, the single was written on electric guitar with the hot spring sunshine beaming down from a deep blue sky.
Goo Goo Dolls Release Music Video for "You Are The Answer"
Today, multi-platinum, four-time GRAMMY-nominated rock band Goo Goo Dolls have released a brand new music video for "You Are The Answer," a standout track from their brand new album Chaos in Bloom [Warner Records]. Directed by Keenan O'Reilly, the poignant visual sheds a light on violence at home, a meaningful issue to the band. For the entirety of their summer and fall tours, Goo Goo Dolls have partnered with Joe Torre Safe at Home, a non-profit founded by Ali & Joe Torre that works to promote children's safety, well-being, and hope for their future by providing healing services and education to end the cycle of violence and save lives.
Chad Tepper Shares Optimistic New Single "NeverEnding Nightmare"
ASYLUMS — Release Stately New Single: "Instant Coffee" || + Announce Intimate In-Store Shows
Mick Blankenship Releases New Single "Luxúria" + Official Music Video
RUBY THE HATCHET release second single 'Deceiver'
RUBY THE HATCHET have released the track 'Deceiver' as the second single from the forthcoming album "Fear Is a Cruel Master". The New Jersey psychedelic heavy rockers will unleash their eagerly anticipated new full-length on October 21, 2022. Please find all details regarding this masterpiece below.
Lo-Fi Hero (Amy Winehouse/Eminem) Release Debut Single
The whole project of Lo-Fi Hero is based on taking live performances then turning them into samples and resampling the parts in inventive ways. They want to show new ways of using modern technology in conjunction with old technology to create a new sonic landscape – in essence, making modern music on analog gear.
Indie Rockers FORTY FEET TALL exert their frustration into a new, twisting direction on EP 'BOIL' out now!
BOIL is "a collection of five songs that span a bunch of different influences and sounds, but we wanted to be very intentional in creating some sonic through lines that tie everything together," says Portland-based indie rockers FORTY FEET TALL about their new rage-filled EP BOIL, (Out now via Magnetic Moon). Launching from where their previous album A Good Distraction left off, BOIL progresses the band forward in a new genre-bending direction. "The EP captures where we're headed well, I think. It's a lot more post-punk oriented and energetic. I think it holds a lot of anger that so many people are feeling while still being playful and fun," explains Forty Feet Tall. While that album was focused mainly on the effects the pandemic and the political climate had on the band, this EP harnesses the adrenaline and angst that being cooped up has created.
Albuquerque's Metal Powerhouse Illumina A.D. Premieres "Suffer" Today
Founded by rhythm guitarist Alexander Bane in 2011, Illumina A.D. is a five-piece metal powerhouse hailing from Albuquerque, New Mexico. Their name, which translates to "Light After Death," hints at the group's desire to fuse the brutal with the beautiful.
Illumina A.D. breaks back into the scene in serendipitous fashion. As though this band's name truly represents the journey traveled across a decade, Light after death.
Global Superstar & Hip Hop Legend LIL WAYNE Celebrates His 40TH BIRTHDAY!
GRAMMY Award-winning, multi-platinum selling music icon Lil Wayne has achieved another milestone by ringing in his 40th birthday. This past weekend, he gathered with his entire family and a few friends to commemorate his birthday with an intimate dinner. The evening included other iconic guests such as YG, Yella Beezy, Shannon Sharpe, Skip Bayless and Marcus Wiley. The night included a special performance by Keith Sweat, a set by DJ Meel and was sponsored by Wayne's own Bumbu Rum.
Badlands' Dusky "My Time Will Come Again" + LP announce
The new album differs from last year's acclaimed Djinn by trading sparkling, arpeggiated soundscapes for a dusky mix of organic instrumentation, vinyl samples, field recordings, and "analog dirt" inspired by artists like Portishead, Little Dragon, and Forest Swords that might be best described as "outlaw electronica."
Listen to The Red, Pinks & Purples "Is Your Mind That Free?" via Post-Trash
Before The Reds, Pinks & Purples started getting noticed by a larger audience, the I Should Have Helped You 4 song EP snuck out on Swedish experimental label I Dischi Del Barone and quickly disappeared, becoming a little-heard but often whispered about piece of the RPPs discography. Recorded around the same time as the material that ended up on his breakthrough LP Uncommon Weather, it contains some of the best examples of Glenn Donaldson's melancholy but wry take on indie pop. Needless to say, it's terrific.
Skope: Walt Disco announces covers EP + shares Dusty Springfield track
The EP, which follows their critically acclaimed 2022 debut album Unlearning, also includes covers of Aldous Harding, The Japanese House, The Associates and Stephanie Mills.
Louise Quinn & Gates of Light Share "Black Summer" Video | Vinyl Edition of Debut LP Out Now via Shimmy-Disc/Joyful Noise
Darren Hayes Releases Music Video for "All You Pretty Things"
NEW MUSIC: Young Gun Silver Fox Release "Rolling Back" Single and Music Video
Amsterdam's Personal Trainer share "Former Puppy" | Announce full UK tour | Debut album "Big Love Blanket" out November 4th
SARCATOR: Swedish Black/Thrash Youngsters Unveil "The Long Lost" Single From 'Alkahest'; LP comes October via Black Lion Records
Gathering of Strangers unveil NEW video for indie rock anthem "Red and Gold" ​
Emerging Brixton rap prodigy and artist RIPPA releases debut track "Flows", prod. Toddla T with video dir. by Ray Fiasco (Knucks, Flo Mili)
Grammy Award winning artist LeAnn Rimes releases intimate video for new single 'spaceship'…
MODERNLOVE. SHARE THE NEW SINGLE 'TAKE ME FAR AWAY' – WATCH THE VIDEO HERE
NEW MUSIC: Electronic Producer Sleepy Tom Releases 'This Thing Called Life' (FFO: Jungle, Purple Disco Machine and The Weekend)
CHXRRY22 DELIVERS HER DEBUT EP 'THE OTHER SIDE'
Rising Toronto singer Chxrry22 is paving a lane for herself as a new voice of R&B. After sharing two singles earlier this year, she has returned with her brand new debut EP The Other Side. Across the seven tracks, Chxrry22 shares her vulnerability and honesty as she describes balancing her own needs and a turbulent relationship while prioritizing her career.
WARKINGS Release New Single "To The King" + Lyric Video!