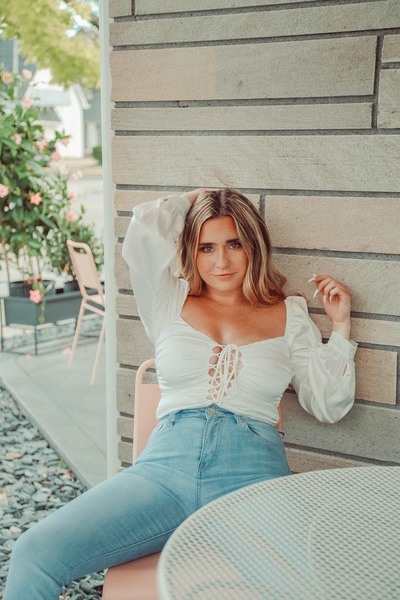 @skopemag news – friday – september 23, 2022 @ 10 pm est
@skopemag HQ – http://smarturl.it/skope
LANGUISH: MetalSucks Shares "Parasite" From Arizona Deathgrinders As Feeding The Flames Of Annihilation Nears Release Via Prosthetic Records
LANGUISH has today shared a new track, titled "Parasite," and an accompanying visualizer via MetalSucks. The single is the third song to be taken from the Tucson, Arizona-based deathgrind act's upcoming full-length, Feeding The Flames Of Annihilation, set for release via Prosthetic Records on October 7th. "Parasite" is yet another pulverizing blast of death metal and grind that sets its sights on abusive power structures and capitalist ills.
Exclusive: Languish's New Single "Parasite" is a Destructive Earworm
For Skope: Brazilian talent Bhaskar returns to CONTROVERSIA with retrowave-inspired vocal house single (out now)
Mother Sun Share "Tangerine Beach" Single + Video, Read Psych Baby + Imperfect Fifth Features | 'Train of Thought' LP out 10/28 via Earth Libraries
Courting Release Debut Album 'Guitar Music' Via Play It Again Sam
JUNO AWARD WINNER SAVANNAH RÉ RELEASES SOPHOMORE EP "NO WEAPONS"
Featuring collaborations with breakout lyricist/emcee/producer Mez and R&B singer-songwriter Dylan Sinclair and production from GRAMMY Award winners Boi-1da and Beat Butcha, GRAMMY Award nominee Jack Rochon, JUNO Award winner YogiTheProducer and fellow R&B artists RAAHiiM and Kevinshideout, No Weapons is a statement of a sophomore project.
GRAVESHADOW Debut "The Betrayer" Music Video
The Sacramento-based quintet GRAVESHADOW – who deftly mixes symphonic/gothic metal with elements and influences from a variety of styles to create something epic, progressive, melodic and powerful – release a brand-new music video for "The Betrayer" from their recently released comeback album, 'The Uncertain Hour', which can be seen here –
Luca Lush and Oski Join Forces on Volatile, Shape-Shifting Collab "Gangsta" on Bassrush Records. – OUT NOW
Luca Lush has previous remixes for Skrillex, Marshmello, Big Gigantic, ATLiens, and has collabs with Yung Bae, Quix, JVNA. Oski has earned support from Porter Robinson, Skrillex, Excision, and has released alongside UZ, Tynan, Hydraulix.
Artist: Luca Lush & Oski
Title: Gangsta
Label: Bassrush Records
Genre: Trap / Wave
Release Date: Sept 23
DC The Don Aims For the Head in "ZOMBIELAND"
WALLIE THE SENSEI RECRUITS YXNG K.A FOR BLISTERING NEW SINGLE & VISUAL
For Skope: Nicky Romero is back as Monocule with "Stargazing" with British singer/songwriter Leo Stannard (out now)
Memphis band Catholic School shares new single "Needle In The Storm"
"John Christie's youth was rife with experiences that haunted him. In order to process this wellspring of grief and difficulties, the West Tennessee multi-instrumentalist dove into his past, taking memories of lost loved ones, incarceration, and unconditional friendship and building them into the emotionally-charged self-titled debut.
DABOYDAME DROPS "HOOD GO CRAZY" ​FEATURING JEEZY, YO GOTTI & PROJECT POPPA VIA DEF JAM RECORDINGS
juuku Pens Personal Letter About Depression With Heartfelt Single 'save u' ft. Ryan Nealon on Lost In Dreams Records – OUT NOW
Juuku has put out collabs with Rossy, Manila Killa, yetep, Remnant.Exe. Ryan has racked up over 5M streams from his growing catalog, releasing his debut EP last year, 'Recovery,' and is an ambassador for non-profits AFSP, MDD, Boo2Bullying, NoStigmas.
Artist: juuku
Title: save u ft. Ryan Nealon
Label: Lost In Dreams Records
Genre: Dance / Electropop
Release Date: Sept 23
NEW Pop R&B Single from Maria Diebolt
Lock U Up dives into the nuances of a relationship. It touches on the anxiety of waiting for a message, second guessing self worth, and desperately wanting a relationship to work but expecting that it won't. Diebolt wrote the song while going through a tough time in her life and says that "one of my goals with music is to let people know they are loved; they are not alone; they are powerful; and to use their voice to speak up for themselves and their beliefs."
FAUSTIAN: Louisiana Death Metallers Drop Visceral Second Single "Communion With Shadows"
Louisiana death metal trio FAUSTIAN have released their devastating second single, "Communion With Shadows," now available on all major DSPs and YouTube. The band's self-titled debut EP is dropping Oct. 7 via Black Lion Records.