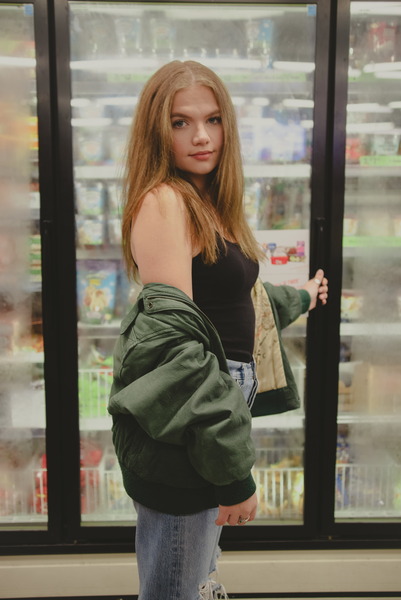 @skopemag news – tuesday – september 20, 2022 @ 8 am est
@skopemag HQ – http://smarturl.it/skope
REIGN OF Z Release Official Music Video for "Cellophane"! FFO: In this Moment, Halestorm, Evanescence
Pennsylvania based, dark melodic metal band REIGN OF Z has released the official music video for "Cellophane"! With the the video directed by Tom Flynn, "Cellophane" was produced by Steve Sopchak and Justin Spaulding.
Finnish Female Fronted Heavy Metal Sensation RATBREED Drop New Single & Video "Master of Deception"
COFFIN TORTURE Reveal New Single "Crawling Spleen"
COFFIN TORTURE have released "Crawling Spleen" the latest single from their upcoming album Blennoid, due out on October 7th via Sludgelord Records
The band comments, "'Crawling Spleen' is one of the earliest songs we wrote as Coffin Torture and has gone through several variations over the over years. We wanted to capture it as it is now for Blennoid. It's one of the heaviest and weirdest songs we've written."
New Music: Indie/RnB Noraa's sultry "Sweet Summer Dreams" + video
Berlin-based Noraa releases second single as an independent artist with "Sweet Summer Dreams". Penned during a particularly difficult period in the past winter, Noraa pulls from the recesses of seasonal depression to create a warm, enveloping sound.
Female President's release debut EP "Our Year To Grieve"
Dréa Atkins (of Farewell Albatross), Johnny Moss (of DSR), and Jasper Cunningham (of Vacant Lights) formed the band during the summer of 2020. Dréa's vocals may be the center piece of each song but Johnny's fluidly grounding bass lines and Jasper's expressive drumming create a journey of sounds and emotion in this first album. Singles like "Saints Of Heartache" and "Sacred Voyage" continue to gain recognition on streaming platforms and while they seem like uniquely different feels, they have a common thread that binds them. Female President created "Our Year To Grieve" with several guest musicians in order to breathe details into each song and the album as a whole is dedicated to the passing of Drea's father (Jasper's grandfather). They are already writing and recording a second EP with plans to release it in the late Spring of 2023.
Heartworms Shares New Single "Consistent Dedication" Via Speedy Wunderground
"Consistent Dedication" is a pummeling gothic post-rock cut produced by Speedy Wunderground founder – and long term influence on Heartworms – Dan Carey. Despite "Consistent Dedication" being her first official single release, Heartworms has been a much buzzed about name on the live circuit this year; having already played The Great Escape, showcases for DIY and So Young magazines, and she was also recently invited by Sports Team to play at their annual Margate bus trip.
KiNG MALA shares new single "i hope you know what you're doing"
Starting with a punchy bass line that carries the fingerprint of KiNG MALA's music, the song features Castro's soulful whisper-laced verses telling the classic story of cat and mouse in the messy thing we call love.
k?d Pursues Steamy Late-Night Vibes on New Single "THREE IN THE MORNING" ft. Cecilia Gault – OUT NOW
k?d has upcoming gigs at Lost In Dreams festival, and a headlining show w/ 1788-L at Soundcheck (Washington). Track is being paired with another tailor-made animation to continue the saga of the character's narrative. Cecilia has featured on tracks for Audien, Kaskade, Zookëper.
Artist: k?d
Title: THREE IN THE MORNING (feat. Cecilia Gault)
Label: HARD Recs
Genre: Breaks / Breakbeat / UK Bass
Release Date: Sept 16
Finn Pearson releases earnest and vulnerable indie folk-rock single 'Hard To Find'
'Hard to Find' showcases Western Australian singer-songwriter Finn Pearson at his finest and most introspective. Marked by sincerity, this polished gem reveals a charmingly rustic base. It tells the story of an artist who can translate the minutiae of existence into accessible and empathetic indie-folk-rock.
Upbeat Danceable Pop Single "Lose Your Love" from Elise Del Mar
"Lose Your Love," tells the story of a young couple navigating the difficulties of a long-distance relationship for the first time. The song is about reminiscing on the last summer they had before they had to part ways. Lose Your Love is an energetic sad girl pop song that is guitar and vocal centered. It's a versatile song and is the perfect song to listen to while driving down the coast, hanging out with friends, or reminiscing on the summer.
Grooving Instrumental Rock from Mo Douglas
Canadian Singer-Songwriter (and TV/Movie Director) Peter Foldy Looks Back On A Long-Lost Love In "Fun, Fun, Fun"
The Smashing Pumpkins release new single 'Beguiled' & announce 33 Track, 3 Act Rock Opera Album 'ATUM'…
ATUM will feature 33-tracks, with each track to be revealed chronologically each week on Corgan's podcast, and is the sequel to 1995's Mellon Collie and the Infinite Sadness and 2000's Machina/Machine of God.
SYLVETTE — Announce New Album: 'Single Thread' Out 25 Nov || + Share "Right Where It Belongs" (NIN Cover)
A sprawling rendition that sees Sylvette pay homage to the Nine Inch Nails original just as easily as they do douse the track with their own allure, the band initially released an early version of "Right Where It Belongs" on YouTube back in 2020. Having amassed almost 20,000 views since, the cover gained traction with Nine Inch Nails fans who flooded the video's comment section "proclaiming they connected to it just as much if not more than the original."
Out now, "Okhume Ukhaduame" the final single from Luaka Bop's anticipated World Spirituality Classics Volume 3
Music Submission: Two Mile Moon
Two Mile Moon is a indie rock project based out of Cleveland, Ohio. Melodic hooks, witty and introspective lyrics are all thrown together into one grand triumphant mix. The project touches on subjects of: Creativity, loss of innocence, and finding something real in the modern world.
JESSICA WINTER RELEASES NEW SINGLE 'CHOREOGRAPH'
Jessica Winter releases her much anticipated self-produced new single 'Choreograph', which is her first single of 2022. Also announced today is the news that Jessica Winter is the latest signing to independent record label Lucky Number, home of Dream Wife, Sunflower Bean, HMLTD, Walt Disco and more. The single – which is Jessica's first release on the label – is accompanied by a music video which draws inspiration from the iconic 1952 film 'Singin' In The Rain'.
Old Fire shares new single "Dreamless" ft. Adam Torres | New collaborative album "Voids" ft. Bill Callahan, Emily Cross, & Julia Holter out 4th Nov via Western Vinyl
Voids is now available for pre-order, and "Dreamless" ft. Adam Torres follows lead single "Don't You Go" ft. Bill Callahan—a cover of British singer-songwriter John Martyn—featuring Thomas Bartlett on piano, Wu on cello, and Robin Allender on keys/guitars. The stirring, somber track saw praise from NPR Music (#NowPlaying: "a delicate elegy with cinematic scale"), Stereogum, Brooklyn Vegan ('87 albums we're anticipating for fall 2022'), and more.
Music Submission: Casey McGrath
Celebrated for her "sensitive and soulful interpretations" and a "tone reminiscent of the greats of the past" (Chronicle Musique) violinist Casey McGrath merges the worlds of classical and popular music into Fiddlerock!, a one-woman show where technical prowess infuses innovative, exciting, and moving original arrangements of the most timeless classics in rock and pop— all on four violin strings.​