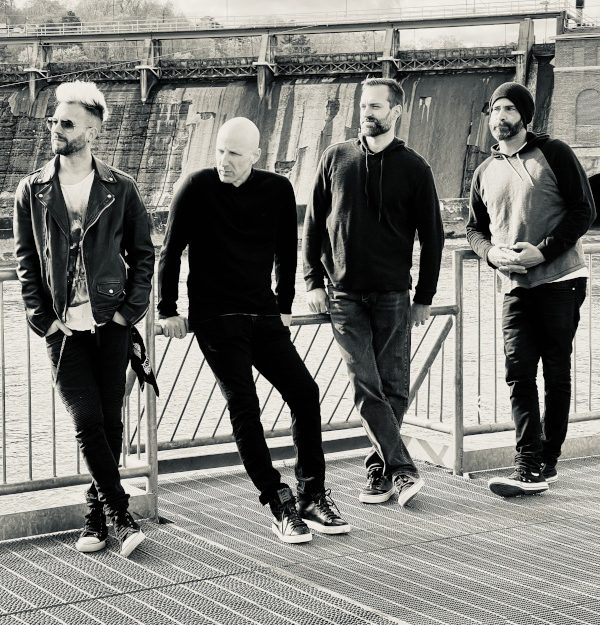 Pop/rock, especially the harder stuff, tends to start with a big formula, and without robbing their sound of the edgy, anti-rigidity that has become synonymous with the best sounds in modern alternative music, Pistols at Dawn have found their trademark style in the new album Ascension. Aside from the lead single "Under the Surface," a quality heavyweight rocker in its own right, Ascension has one of the more complete tracklists of a pop-inspired rock offering I've heard in all of 2022, from its angular harmonies in "Dictator" to the flamboyant push for old school tenacity in "Keep Me Guessing."
Passion bleeds from every instrumental gem we encounter in this record, and when the lyrics join forces with the ferocious grooves of "The Truth" and "Fly," we're able to appreciate just how much weight this band can throw around without sounding like one of the more indulgent acts around right now. They're efficient with a hook in "For You" just as they're violent with the melody when they want to be in "Gravity," which presents a sense of creative diversity that I've been wishing I could find in a lot of mainstream rock music for the better part of the summer to date.
You can tell right off the bat that production quality was of equal importance to the substance of the music for Pistols at Dawn when making Ascension, but I wouldn't call them a cosmetically focused unit in the least. To be frank, I can't say whether or not a polished number like "Under the Surface" could come from a band that didn't know how to be disciplined and yet uncage their wild side when needed, and being that this LP as a whole has become one of my favorites in the indie rock scene lately, I'm not looking to find out.
Gwen Waggoner