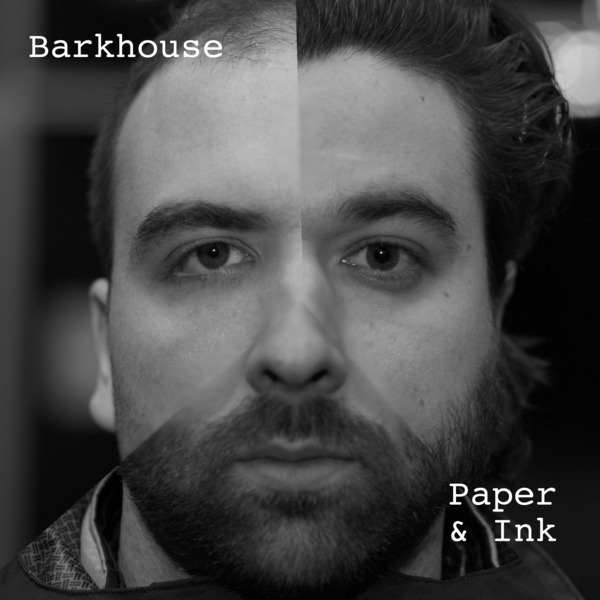 It's interesting to discover that Barkhouse formed after a one-night show where the band played some long lost material and previously unrecorded songs. It was this particular event that sparked interest in all three members to perform officially as Barkhouse from that moment on. These bandmates are also no strangers to eachother as they have played together in the past many times. It's safe to say that Barkhouse has literally come full circle with the new release titled 'Paper & Ink'.
Barkhouse includes: Will de Zengotita on vocals/guitar, Olmo Tighe on drums/vocals and Jay Mort on bass/keys/vocals. 'Paper & Ink' is the group's debut album, but in realty this record sounds polished and appears that seasoned music vets are recording together in the studio. That connection and camaraderie that all three members have can be heard loud & clear on 'Paper & Ink'. Barkhouse is obviously a tight unit, but how will the debut release stack up? I'm here to tell you that 'Paper & Ink' passes with flying colors and is the real deal of well-written material.
The record starts up with a song that hits you immediately due to its bright sound and proving that Barkhouse is "Truly Gifted". Next is "Don't Need My Headphones (feat. Ariella Thornhill)" and what you hear is a soft touch that is pleasing to the ears and melodic to the core. Track three, "Pray For Rain", is drenched with powerful drops of music that are simply pouring down and saturating your eardrums. Next, get ready for an invigorating performance that will rejuvenate your spirit on "Found a New Baby". Track five, "Despiertate", has Barkhouse mixing it up ethnically by speaking in a different language but all the while keeping it lively as hell. Moving along, Barkhouse is glowing bright on "Be My Star" as the band delivers a captivating performance. Track seven, "Homemade Crown", provides an organic texture and a very home-grown sound that is enriching to say the least. Barkhouse is digging deep on the following song called "I Know How You Feel" where true roots and honest substance combine. Track nine, "If My Lonely Eyes Could Hold You", supplies a charming melody that is appealing & lovable. "Redder Than Me" contains stellar material and instrumentation and the lyrics truly stand out as well. Barkhouse is ending on a high note with "The Jumonville Affair" where the band goes all out and delivers a star-studded performance.
'Paper & Ink' is several years of work in the making and it all amounts to this moment where the audience gets to appreciate the final product. 'Paper & Ink' is well-executed and well-written and seems to be perfect timing for Barkhouse because hard work, dedication and persistence pays off. All it takes is one special night to ignite Barkhouse and set 'Paper & Ink' in motion.
By Jimmy Rae